The Safari browser allows you to clear both your entire history and single or specific entries. This can be very useful if you are on a public computer and need to remove history or certain websites from your browsing history.
The process to clear Safari browser history should not be confused with clearing the Safari browser cache. These are two separate things with different functions.
You can clear your Safari browser cache on a Mac here, or clear your Safari browser cache on a PC here.
Let's take a quick look at how to clear single entries in your Safari browser history.
Clear Single Entry History in Safari
Launch the Safari browser on your desktop. It's a blue and white app with a compass icon.
Once the browser is launched click on "History" in the top menu and from there select and click on "Show All History."
Note: You can also use the keyboard shortcut by pressing ⌘ Command+⌥ Option+2 to open the Show History window.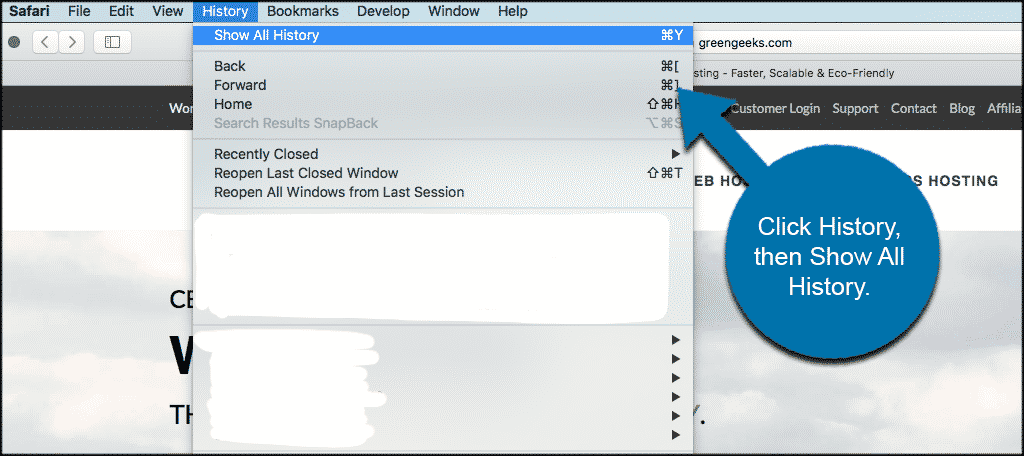 Now that you are on the Show History page, find the single entry that you want to delete. You can use the search bar in the upper-right corner, or expand the dates to browse through all your entries.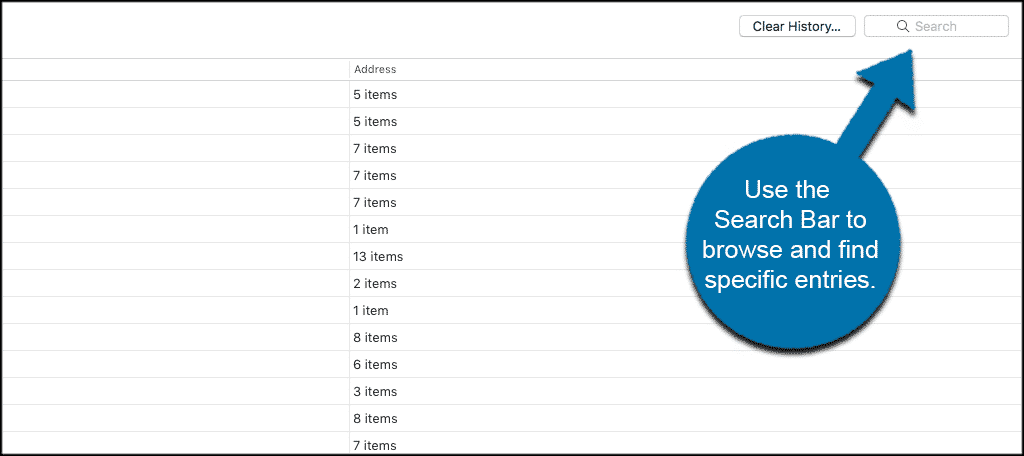 Scroll through your entries and find the one you want to delete. When you do, highlight it and right click the entry. In the right-click dropdown select "Delete."
Note: If you have a single-button mouse or trackpad, hold Control and click to open the menu. Repeat for any additional entries you want to remove.
You can delete as many single entries as you would like. You can also easily clear your entire Safari browser history when needed.