Have you ever been on a website that had an important message displaying sitewide? A WordPress sitewide notice can be an important tool for a website owner if they are trying to find an effective way to grab user attention and boost conversions.
In this article, I will show you how to add and display a WordPress sitewide notice on your website.
Why Add a WordPress Sitewide Notice?
If you display a WordPress sitewide banner it immediately grabs the attention of the user. Due to their placement, they are a fantastic way to get the attention of the user.
Whether it is for a sale, and important update, an announcement, or any number of other things, a WordPress notice bar will definitely allow you to get your message out to your site users.
Display a WordPress Sitewide Notice Banner
To accomplish this there are a few good plugins out there to use. I prefer using Sitewide Notice WP because of its ease of use and simple functionality. The code for the plugin is very lightweight and will not slow down your website at all.
First, you need to install and activate the Sitewide Notice WP plugin.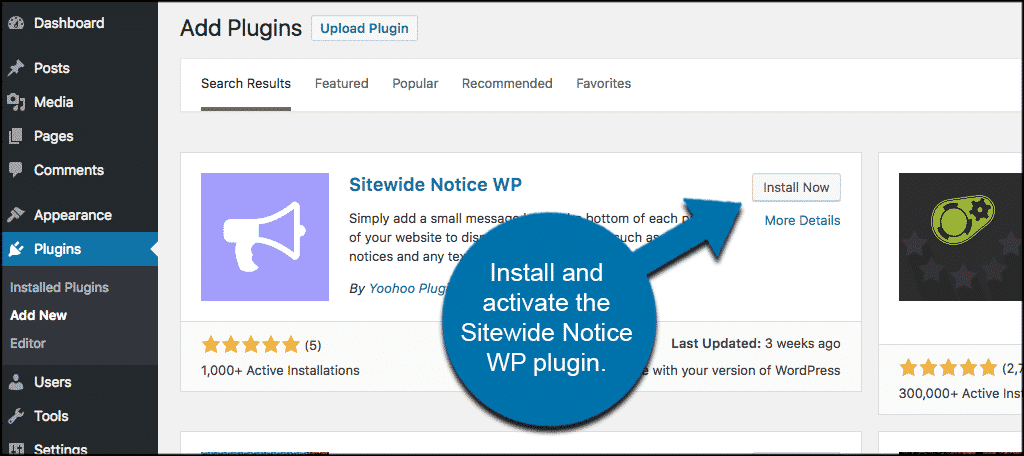 Once the plugin has been activated you will see it in the left main menu of your WordPress website. Click on it and it will take you to the settings and setup portion of the plugin.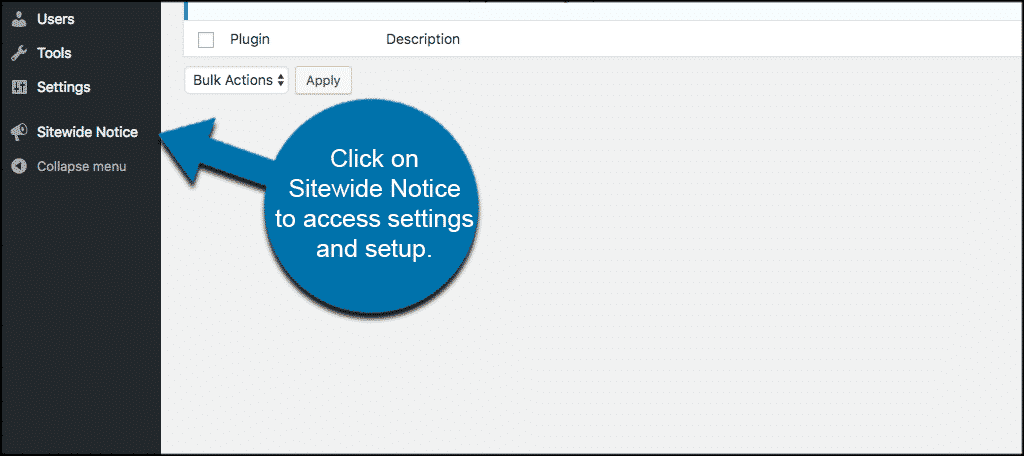 You will see that the setup is very quick and easy. The plugin does exactly what it says it will do, without making you scroll through a ton of setup options.
Make your selections and click on the "Save Settings" button and you are good to go. By default, the WordPress notice bar will display across the site on the bottom of every page. If you want to display the WordPress sitewide notice on the top portion of your website just make the appropriate adjustment in settings and you are good to go.
I hope this article was easy to understand and showed you a very quick and easy way to add a WordPress sitewide notice to your website. It is one of many ways to boost conversion. Having a great WordPress hosting environment will also help with this.
What other plugins have you found for performing this function? Do you prefer to insert code in the header and footer of the website?