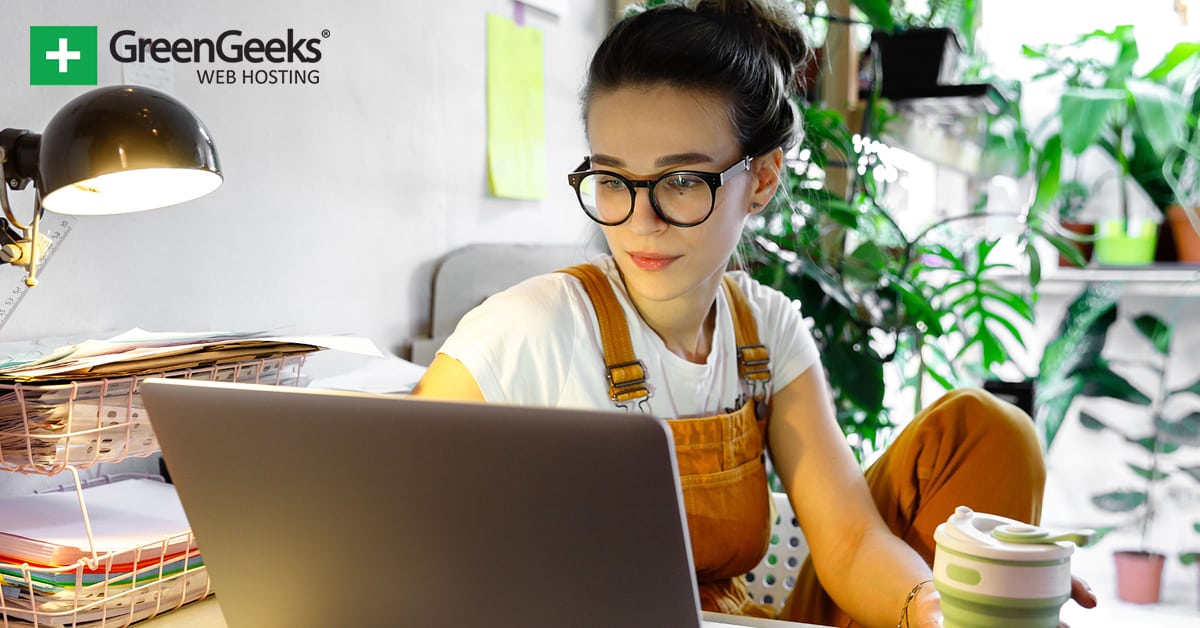 Are you someone who enjoys gardening and has a green thumb? If so, maybe you have always wondered how to start a gardening blog. Well, you have landed in the right place. I am going to take you through the entire setup process from start to finish.

Gardening has always been a popular activity for many. These days, a lot of people are sharing their gardening experiences online. From full-blown garden websites, to smaller blogs where individuals share stories, pictures, videos, tips, and more.
There is also the opportunity to make money with a gardening blog. If the right tools are used and the right audience is in place, then there is definitely some money to be made.
If you want to start your own gardening blog but you are not sure how, then simply follow the steps below as they are laid out. This information will help get your gardening blog up and running as smoothly as possible.
What You Need to Build a Gardening Blog
Every website is a little different. However, there are certain things you need to have regardless of what you're creating. Before we get to the actual building process, let's take a look at a few things that may be helpful for you to have in place.
A great way to figure out some of these items is to create a website checklist. Use this checklist as a source moving forward. You should have some of these things in place and ready to go before you do anything else.
You may already have a list in place. If this is the case, great! If you are having some problems thinking of some items to jot down, then use some of these as an example.
Gardening Blog Checklist
Identify Your Niche (certain plants, cover a certain type of gardening?)

Posting Schedule

Start an Email Newsletter

Build Social Media Pages

Get Your Branding (logo) in Place

Call to Action for Your Website

Have Content Ready to Go

Contact Info

Comment and Interaction Policy

Domain Name (below)

Web Host (below)
Domain Name and Web Host
Okay, so now you have your checklist in place and you are either working on those items, or you already have them done. It is time to go find the domain name you want for your gardening blog.
Remember, there are already millions of websites online. If you are not able to find the exact domain name you want, then try using a different domain name extension. With all the different ones available, you should be able to find something that works for your blog.
Once you choose a domain name, you need to go find good web hosting. Find a web host that has a fantastic online reputation and gives you everything you need to easily start a gardening website.
GreenGeeks not only gives you every tool imaginable to get your gardening blog up and running, but it will also give you a domain name as well. Having both of these housed under one roof will make the process even easier.
Installing and Using WordPress
There are actually several good CMS platforms available for you to use to build a website. That being said, I am recommending WordPress for several reasons.
First off, the platform is very user friendly. Because of its popularity, there are a lot of available resources and tutorials that you will be able to find easily. These articles will be able to get you through just about anything you will encounter during the build process.
When you design and build using WordPress, you allow yourself the freedom to add all sorts of bells and whistles to your website. This is because the platform offers thousands of themes and plugins the can help you accomplish just about anything you want.
WordPress is also very secure. Yes, there are steps you can take to further secure your WordPress website, but overall, the code is strong and secure right out of the box.
Installing WordPress when you are ready to use it is extremely fast and easy as well. You basically have two choices here. You can install it using the one-click installation method found in your web host cPanel, or you can install it manually.
Either way, you will be up and running and ready to build and design your gardening blog in no time at all.
Choosing the Right Theme and Plugins
Okay, so your checklist is done and in place, you have a domain name and a web host, and you have installed WordPress. Let's talk about choosing a theme and plugins for your gardening blog.
WordPress offers thousands of stunning themes (free and paid) that can help take your site to where you need to get it. However, sometimes, it is more ideal to look for a theme that can accentuate your blog even more based on the niche you are going to build around.
In this case, you are starting a gardening blog in order to give gardening answers to the people who find your site and read it. So, it is ideal to find a theme that is built specifically toward this type of site.
The same rules apply when figuring out plugins as well. Yes, there are several plugins you need to make your site run properly. However, you also want to find some plugins that are for your specific niche.
In this case, gardening.
The right theme and plugins will make a big difference. If you are having a tough time finding a theme and figuring out a plugin or two, then here are some suggestions for you to take a look at.
Green Thumb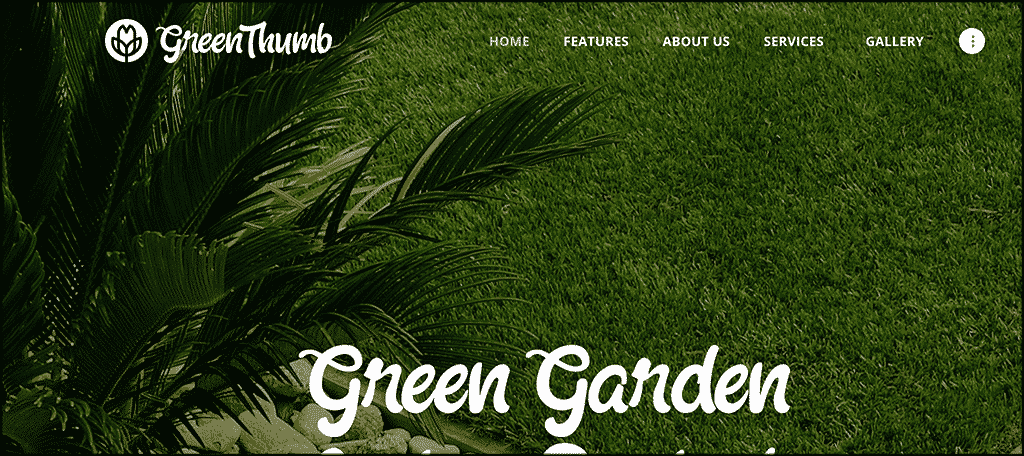 Green Thumb is a fresh, smooth, lightweight WordPress theme that will give you all the tools you need to get a solid gardening blog up and running. With a built-in page builder, Revolution slider, and tons of pre-designed layouts, plugins, and widget areas, you should be able to build a great looking site.
Garden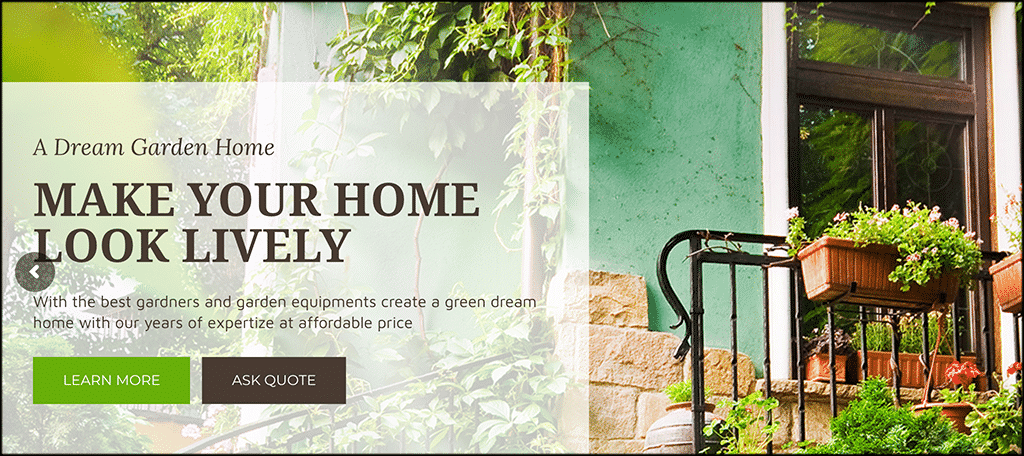 Garden is a theme that comes packed with built-in tools. From a calendar to post types, the theme has it all. It makes it very easy to put together a fun a unique gardening blog that people will enjoy coming to and staying on. Give it a look and see if it is right for you.
FloraPress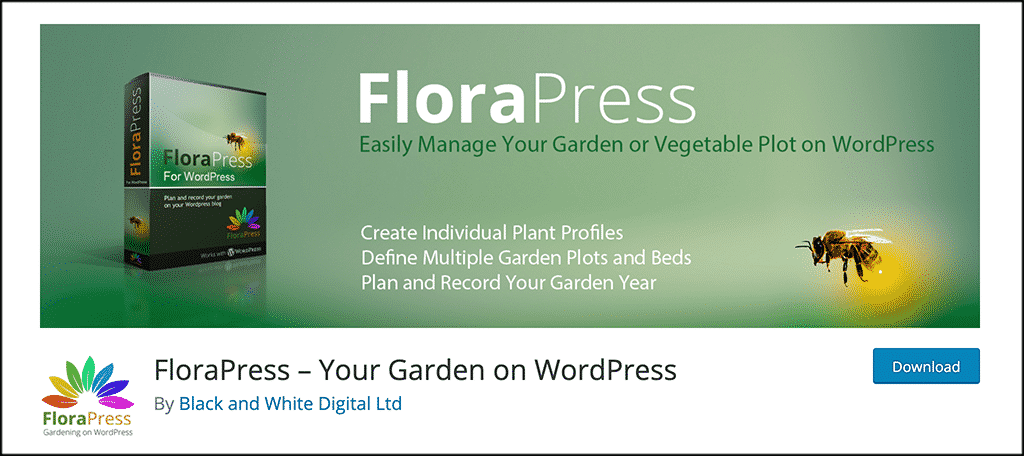 If you have a gardening blog and want to manage all sorts of plant and flower information, then FloraPress is a must-have. Create full-plant profiles and directories right on your website. The plugin will give you the ability to track key dates for sowing and harvesting, planting conditions, your garden environment, and much more. You can use all the built-in shortcodes to display this information on any post or page you want.
AdPush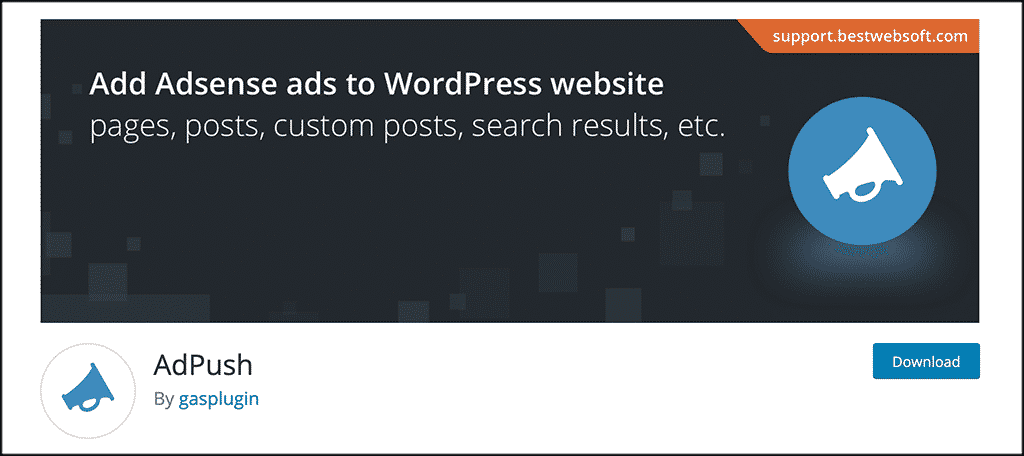 As we talked about above, making money from your gardening blog is ideal. This is where a plugin like AdPush can really help you. The plugin allows you to place ads anywhere on your website that you want. Posts, pages, widget areas, and more. Simply attach your Adsense account and start generating income from your site.
Marketing Your Gardening Blog
Well, you have made it to the end. At this point, your site should be up and running, or about to be up and running. It is time to figure out how you are going to get the word out to the masses about your gardening blog.
Remember, it takes time to get a site going and traffic flowing. However, there are plenty of marketing strategies you can use to help grow your audience and get the process going full steam ahead.
Here are some suggestions for you to consider.
Run Social Media and Other Ads

Use Email List That You've Built

Share Website all Over Social Media

Guest Post

Allow Guest Posting on Your Site

Add Social Sharing Buttons to Site

Collaborate

Use Video

Create a Webinar

Use Infographics

Run a Giveaway or Contest

Be Vocal on Forums and Interact
Conclusion
Your journey of the initial website building process has now come to an end. I hope this tutorial has been helpful and given you a solid rundown of everything you need to get a gardening blog up and running the right way.
Remember, try and do the steps above in the order they are given. This will allow you to get your garden blog up and running as easily as possible.
Now is the time for you to shine. Start building content and continue to connect with people. Good luck and remember, have fun!