Sidebars are widely used on the Internet to show additional content that does not fit in with the page content. This includes advertisements, social media sign-ins, email logins, page content, and much more. The possibilities are endless when you want to add content using sidebars, but sometimes it is not appropriate to place content on the sides.
There are many reasons why and times when it may not be appropriate to place this content on the sides, but it all depends on the structure and presentation of your website. For example, it may not be appropriate to place certain ads on certain pages. Removing the sidebar area where these ads are can fix the issue while letting you enable the sidebar on other pages without affecting those pages if you choose to use the same sidebar. Today I will demonstrate how to disable a sidebar in WordPress using the built-in tools provided by WordPress.
Why Removing Sidebars Can Help
Sidebars are definitely helpful and most themes leave empty space for you to display them, but sometimes not having anything distracting on the sides can let visitors learn more or enjoy the content better. Sidebars are meant to display information or content that does not fit on the page. This can be distracting to some visitors and many web developers feel that sometimes it's better to get rid of sidebars entirely.
Depending on what theme you are using for your website, you may not actually have room for sidebars. If this happens your sidebars may be cutting off the content of the page they are on. In this case, you can either change your theme or remove the sidebar. It is important to know when and how to remove sidebars at any time to accommodate different page designs.
How to Disable Sidebars in WordPress
Today I will show you how to disable sidebars in WordPress using the full width mode layout. It is a built-in method and does not require any additional plugins. It is very important to note that you will need to have some sidebars enabled on your website beforehand to actually see the results of this tutorial.
This method is very simple and requires you to change your theme to full width mode. Full width mode will not give you room for sidebars and will automatically remove sidebars on the page. This option might not be available if you are using a theme that does not support full width mode. On the left-hand admin panel click on Pages and select the Add New option to start.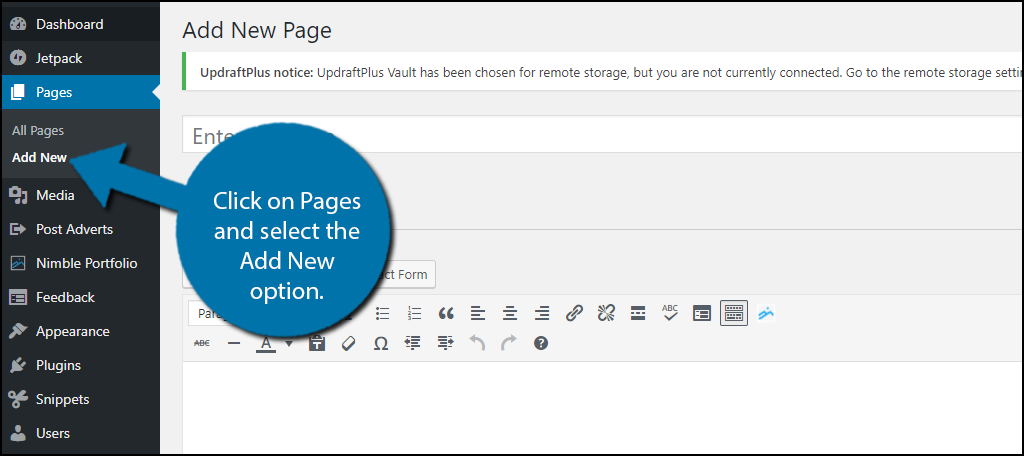 On the right-hand side under Page Attributes click on the Template drop-down and select the Full-width Layout option. If you do not see this option, then your current theme does not support it. This is most likely because you have a custom theme that is unique for your website. You can either find a new theme to install that does support it or simply edit the code of the theme to make it compatible.
Once you have selected the appropriate template click on the "Publish" button. This will make your page go live with the full width layout active if your WordPress theme supports it. Repeat these steps on every page and you will remove the sidebars on every page if that is your goal.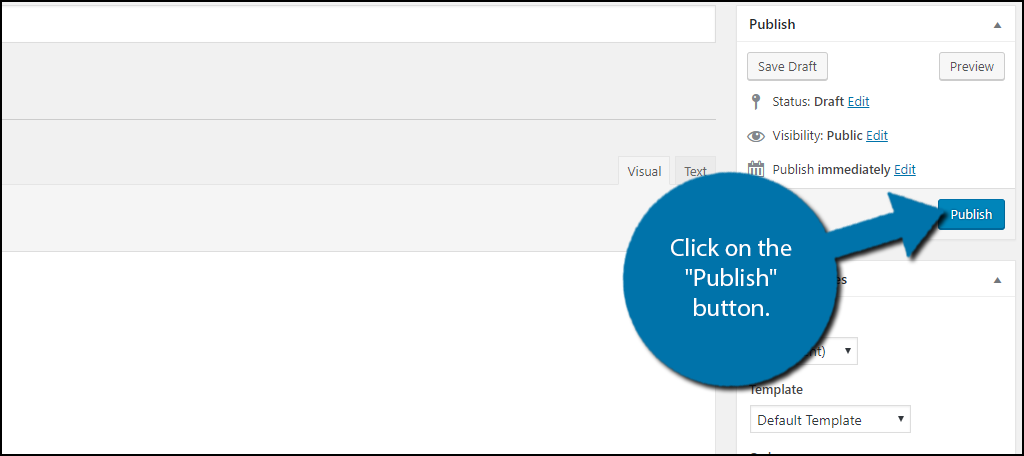 Congratulations, you have successfully learned how to easily remove sidebars in WordPress. It is very easy to do if your theme supports it by using the full width mode. If you are using themes through WordPress then most themes will natively support it. If you are using custom themes then you may run into a scenario where you cannot use full width mode without editing the code to make it recognize the layout.
Additional Plugins to Help Remove Sidebars in WordPress
If you do run into the above issue and editing the code is not in your interest or knowledge then you may consider using a custom sidebar plugin. There are many great plugins that can allow you to fully customize sidebars on your page. These plugins will also give you the ability to remove these sidebars on any page depending on the plugin. Here are a few plugins I can recommend trying if you are having issues with the above method or wish for more sidebar customization options.
Custom Sidebars – Dynamic Widget Area Manager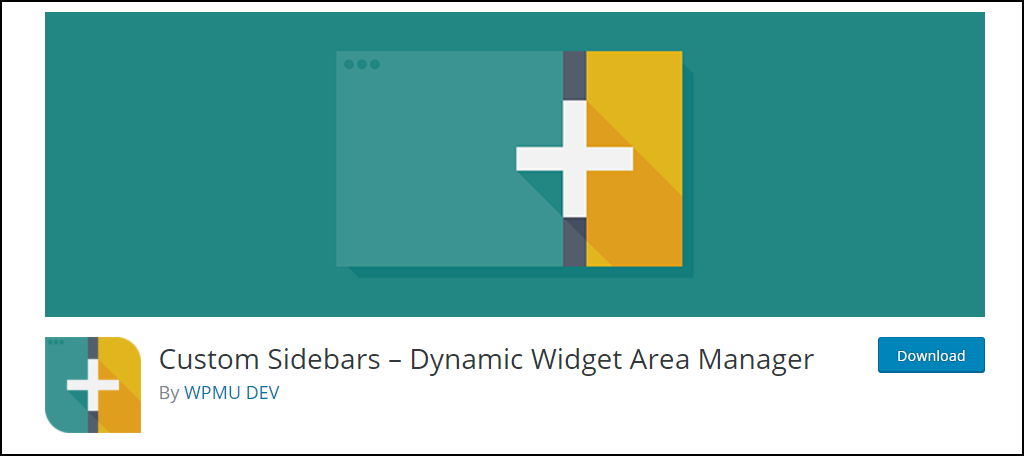 Custom Sidebars – Dynamic Widget Area Manager is a very popular plugin with over 200,000 active installs. It specializes in creating and managing your websites sidebars. It will give you the options to fully customize what they look like and where they display. This makes it a great plugin to use when you want to have some sidebars present on some pages and absent on others. I highly recommend trying this plugin to help manage your websites sidebars.
Fullwidth Templates for Any Theme & Page Builder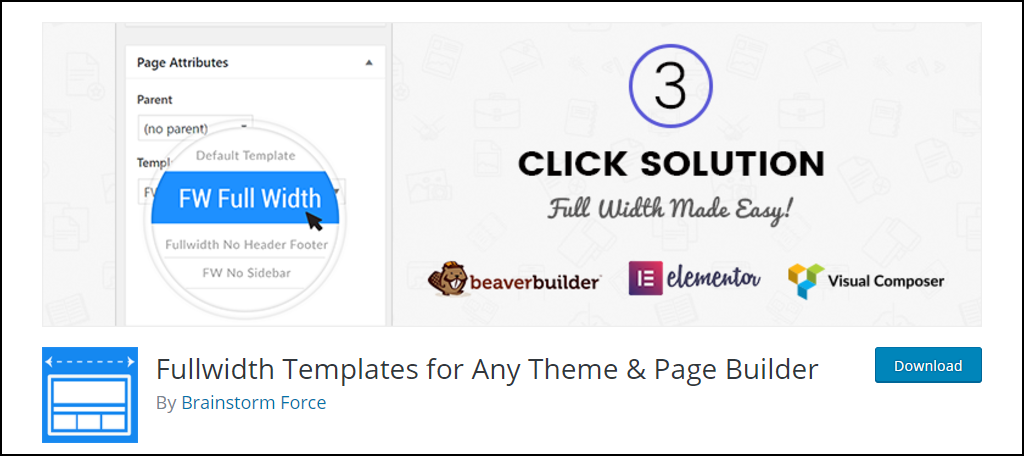 Fullwidth Templates for Any Theme & Page Builder is a plugin that can help fix full width mode compatibility. It offers blank templates that remove header, footer, sidebar, comments, title and leave you with a plain canvas. It is a very useful plugin for web developers who like to create custom themes, but also allow them to effortlessly make them compatible with full width mode.
Simple Page Sidebars
Simple Page Sidebars is another great sidebar plugin that will give you the freedom to enable or disable your custom sidebars on specific pages. It tries to be as simple as possible and succeeds in that regard. It is very easy to use and will give you great results in creating custom sidebars where you want them to be displayed. It is a great plugin and I highly recommend trying it.
Keep Your Website About the Content
The end goal of sidebars is to introduce handy tools or advertisement to visitors and unfortunately, sometimes these tools may be handy to one person, but distracting to others. It is very important to keep your website about your content and if there is something that doesn't belong on the page it is better removed. Luckily, it is quite easy to remove sidebars in WordPress with the full width mode.
Websites are all about producing great content to their audiences and sometimes it is important to make sure nothing takes away from that experience. You may say that you mainly use your sidebars for advertisement, but it is extremely important to realize advertisement is useless if no one comes to visit your website. Always remember that your website is for visitors.
When do you find it necessary to remove sidebars from your WordPress pages? Do you have specific pieces of content you do not want sidebars to appear on?