The Opera browser offers users a unique and fun experience surfing the web. It delivers plenty of style and privacy functionality. This unique browser also has something called Opera turbo mode, which can accelerate your browsing speed by quite a bit.
By increasing the runtime priority of Opera, turbo mode can really boost speed and make browsing the web even more enjoyable. It is fairly simple to enable turbo mode in Opera.
With a few clicks here and there, you will off and running with a smooth, fast browsing experience.
Let's take a look at how to enable turbo mode in Opera.
What Was Opera Turbo Mode?
Opera Turbo Mode was a feature that uses Opera's own servers to compress images so they load faster in the web browser. This means websites had a much faster load time while Opera's Turbo Mode is enabled.
This feature was removed as of version 59. Instead, the function was replaced with "hardware acceleration."
Although it's not the same as the original version of Turbo Mode in Opera, the function does improve browsing experiences in various situations.
Enable Hardware Acceleration in Opera
Although this isn't technically, "Turbo Mode," today, I'll show you how to enable hardware acceleration.
Launch the Opera browser from your desktop. It resembles a red "O" for Opera. You can find it in your Applications folder on a Mac, or in your Start menu on Windows. If you don't have Opera you can download it here.
Once Opera has been launched, click on "Menu" located on the top left of the browser. From the drop down menu, select "Settings."
You can also use a keyboard shortcut if you prefer to perform this same function. That keyboard shortcut is Alt+P.
Note: If you are on a Mac you would click on "Opera," then find "Preferences" and click on that.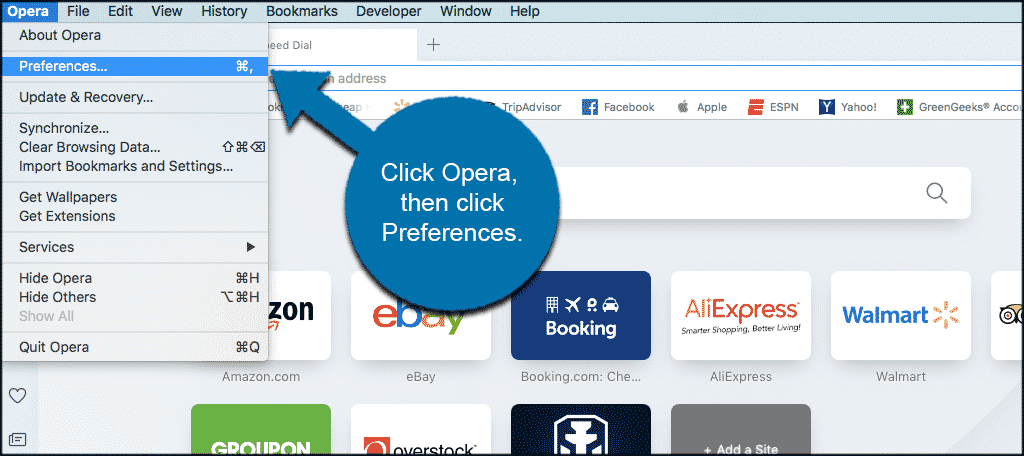 Scroll to the bottom of the setting's page and click on the checkbox that says "Show advanced settings."
Note: If you are using a Mac from the main Opera setting's page, you want to scroll all the way down to the bottom until you see a tab called "Advanced." Click on that to open more advanced settings.
Once the advanced settings area has been opened, click on the "Browser" tab located on the left side of the window.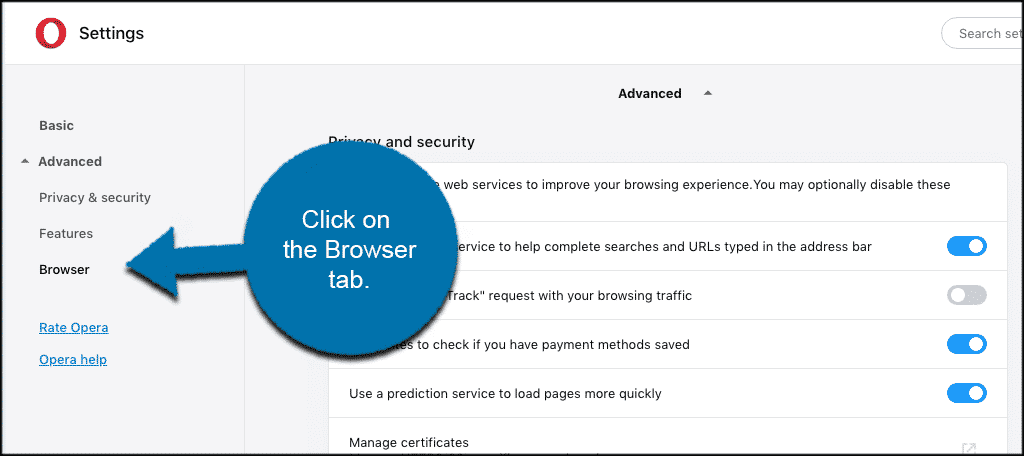 Scroll down and check the "Enable Opera Turbo" box.
Opera Turbo Update
The turbo function from Opera was removed several versions ago. You will not see the turbo function anymore if you are running newer versions of Opera.
Instead, you may see a checkbox titled "Use hardware acceleration when available." Check this box if it is not already checked and you are good to go. Or, for better results, you can activate the built-in VPN function within the browser.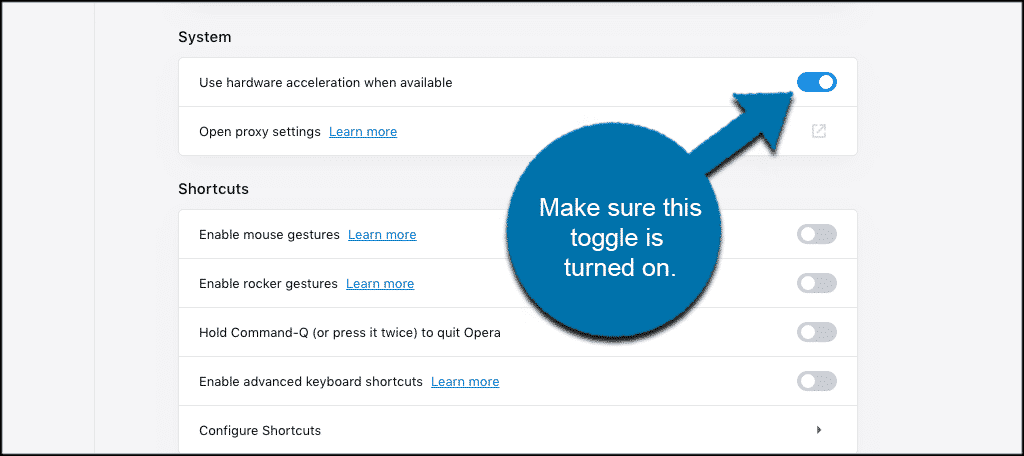 That's it. You have successfully completed the steps to enable turbo in Opera.