Installing themes in Drupal is perhaps one of the easiest ways to customize the site. Not only can you find color schemes and layouts to suit your needs, but many of them come with various blocks that allow for even greater expansion.
When you begin to build a Drupal website, there are all kinds of things you'll want to do to make the site your own. Because impressions are so vastly important online, you need to make sure your site is pleasing for visitors.
Finding the right theme to fit your needs may be the most difficult part of this process.
In this Drupal themes tutorial, I'm going to show you how to install a new theme and give your site a stunning appearance.
Installing Themes in Drupal
The first thing you need to do is find a theme you really want to use. You can search through the alternative themes available at Drupal's website or search for them from third-party developers.
If you're using Drupal's website, change the "Core compatibility" to match your version and click search.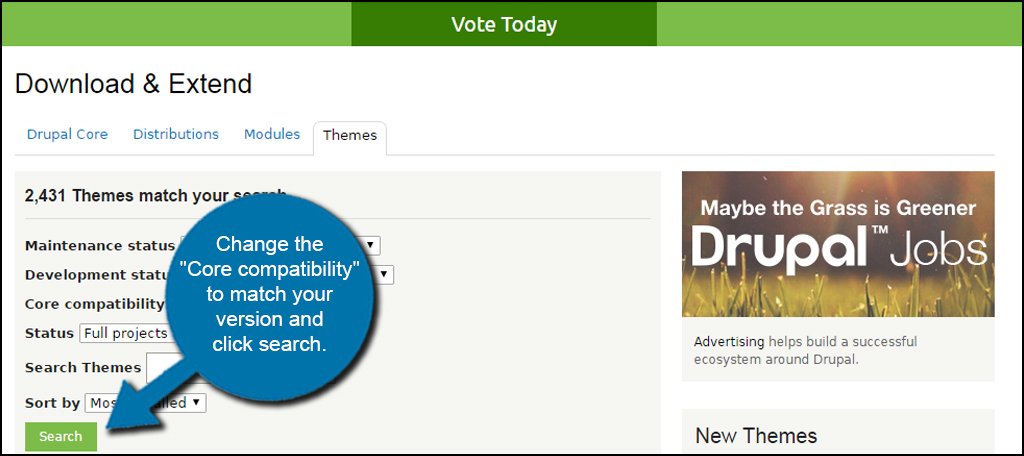 If you find a theme that requires a newer version of Drupal, it may be a good idea to upgrade the platform. This will also keep your site safer from exploits and other issues down the road.
One you find a theme you like, click the link to download the file for your version of Drupal.
Download the tar.gz file for the theme to your computer.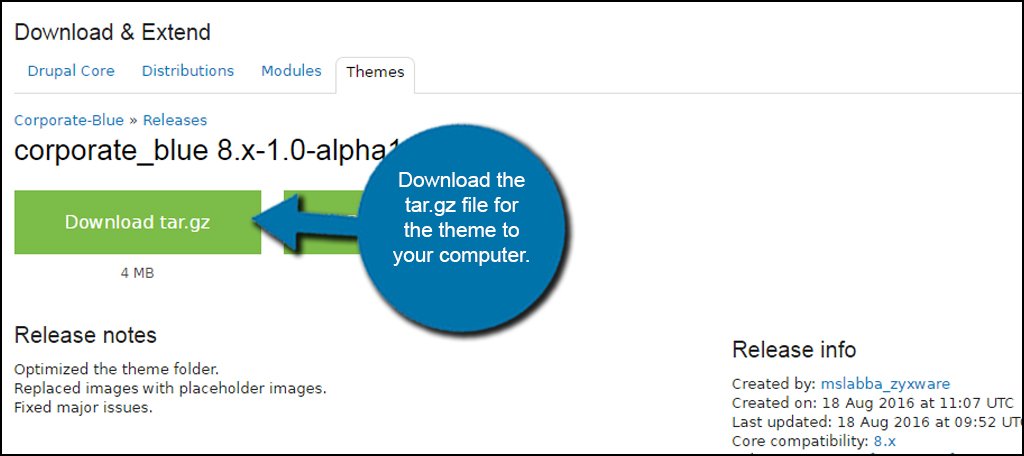 Go to your Drupal admin panel and click the "Appearance" tool.
Click the button labeled, "+ Install new theme."
Choose the theme file from your computer and click the "Install" button. If you the URL of the theme directly, you can also use that instead of a downloadable file.
When the file is installed, click the "Administration pages" link.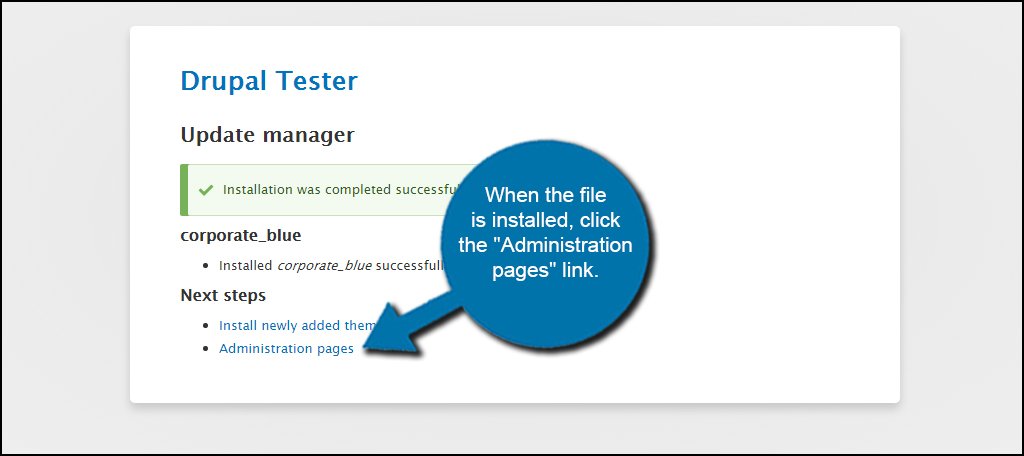 Click the Appearance tool from the Drupal admin tool bar again. This time, scroll down to the theme you just installed and click the "Install and set as default" link.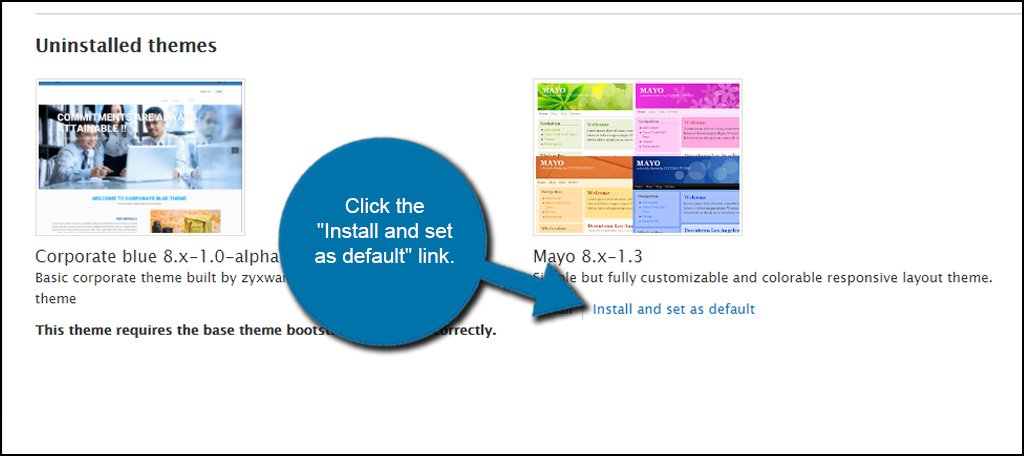 Now your website has a new theme and is ready for content.
Changing the Theme's Settings
Some themes have a variety of tools and options available depending on the developer. To access these, click on the "Settings" link of the theme you want to edit.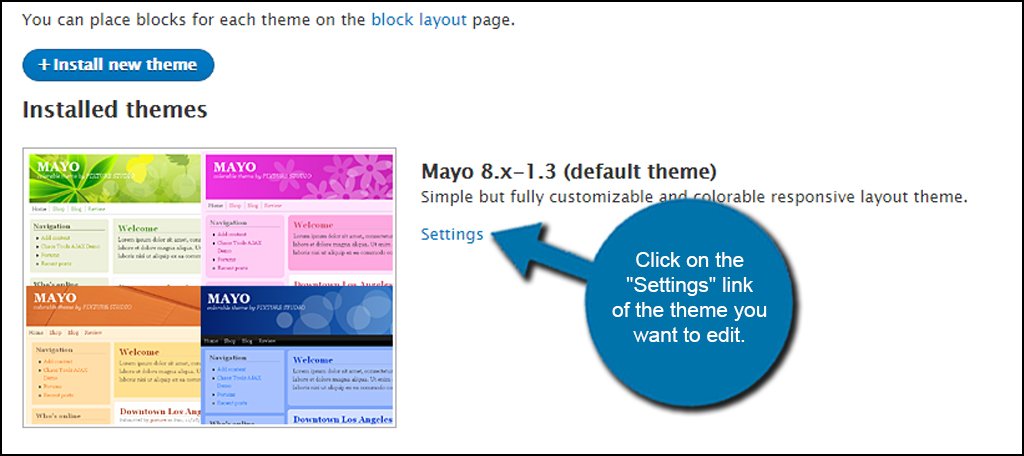 Depending on the theme, you may have access to a myriad of custom options. Colors, logo images, font settings, layouts, header options and more can all be modified directly from the theme. Once you've made your customizations, click the "Save configuration" button to keep your changes.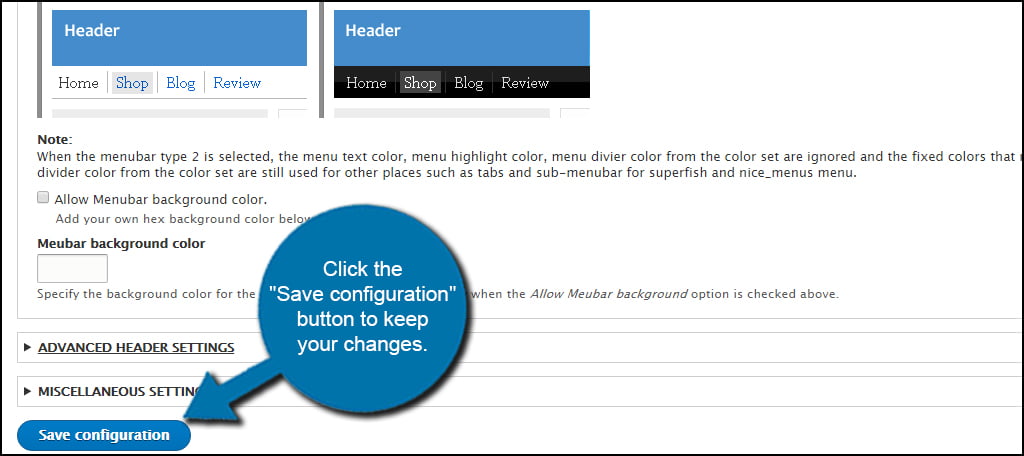 While Drupal web hosting is one of the most important aspects of your website, the overall appearance will determine whether people stay to read your content or move on. Color schemes, images and layout all contribute to the success of any site. Install themes in Drupal that accentuate your purposes and inspire your visitors with awe.