Content is the most important aspect to any website. Whether it's simple business information or building a blog for brand improvement, it's all about the text. When it comes time to post content in Drupal, the taxonomy can help organize those pieces.
By default, Drupal 8 implements a tag cloud of sorts. This taxonomy keeps content that is relevant to each other easy to access by visitors and search engines alike. Because it connects the site together, it's important you use these elements when you post content in Drupal.
Today, I'm going to show you how to keep your articles connected through the use of this taxonomy. It's a relatively quick and easy process.
How to Post Content Using the Tag Taxonomy
Click on the "Content" control on the top left of the Drupal admin bar.
Click the "+ Add content" button on the screen.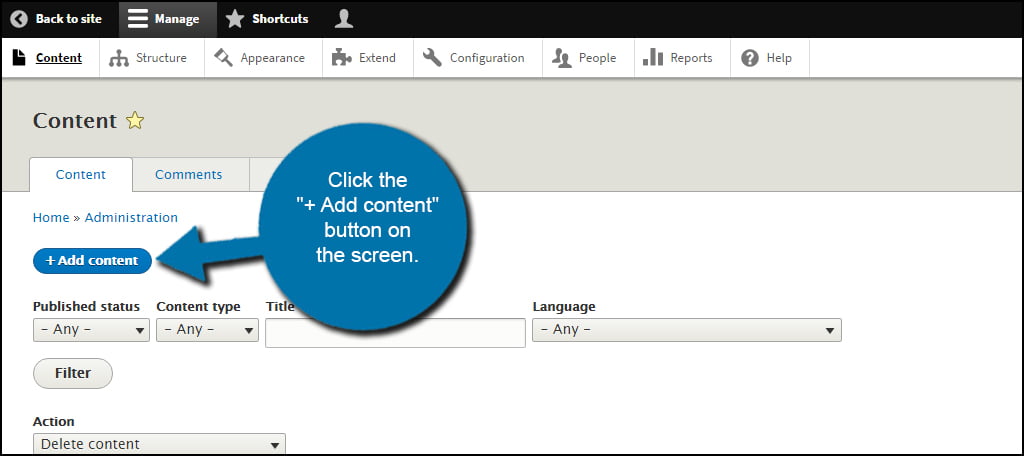 Select which type of content you're going to create. In this example, I'm going to post an article.
Create the article by giving it a title and filling in the body of the text.
Once you've created the piece, scroll to the bottom of the editor. You will see a text field labeled, "Tags." Here is where you would put identifying keywords as your tags to connect other articles to this piece.
For example, I created a "Putting" tag when I was managing an existing vocabulary. In this field, I enter in the keyword. Now, any content using that same tag will be linked and categorized.
You can enter as many tags as you want, but you want to make sure the tags are relevant to the content. Otherwise, you could confuse visitors and possibly suffer penalties from search engines.
Select your tags and click the "Save and publish" button when you're done editing.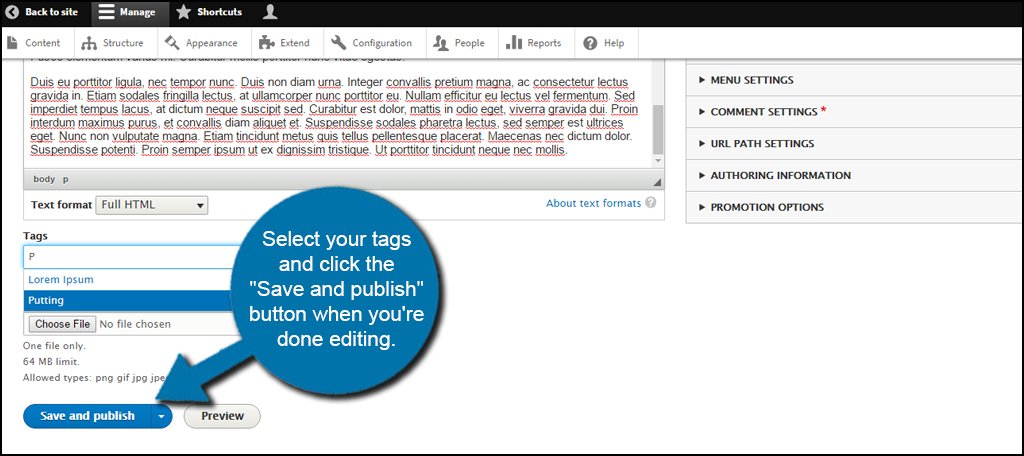 Any time a visitor clicks on the tags, Drupal will show a list of posts that use that same keyword.
Setting up Drupal on an efficient web host is only the beginning to build a great website. Content is what will drive in the visitors, and a logical connection of that material will keep them reading. Take a few moments and create a strategy for your taxonomies and improve the site's ability to engage the masses.