Having a solid contact form in place on your Joomla website is important. It gives site visitors an easy way to contact you. This is important when you are a website trying to gain customers or want to improve search ranking after Google's EAT changes.
Today, I'll show you how to add the contact form to Joomla so you can stay in touch with those who need more information.
Creative Contact Form
There is a really great free Joomla contact form called Creative Contact Form. This extension is one of the better Joomla forms you will find and offers a ton of functionality.
With almost 200 five star reviews, the extension is a powerful contact form builder with amazing visual effects. Not only can you add a Joomla contact form, but this extension is also built for creating several different types. These include:
Reservation Forms
Application Forms
Survey Forms
Contact Data Pages
Basically, if you need a form created, this extension will get it done. Maybe the best thing about this extension is that it is a totally free Joomla contact form extension.
Let's take a look and how to download, install, and configure the extension.
Download, Install and Activate Creative Contact Form
In order to use the Creative Contact Form extension, it first needs to be installed and activated. You can do this by downloading it off the extension homepage onto your machine.
This takes you to the extension website, where you can choose the version you want to download.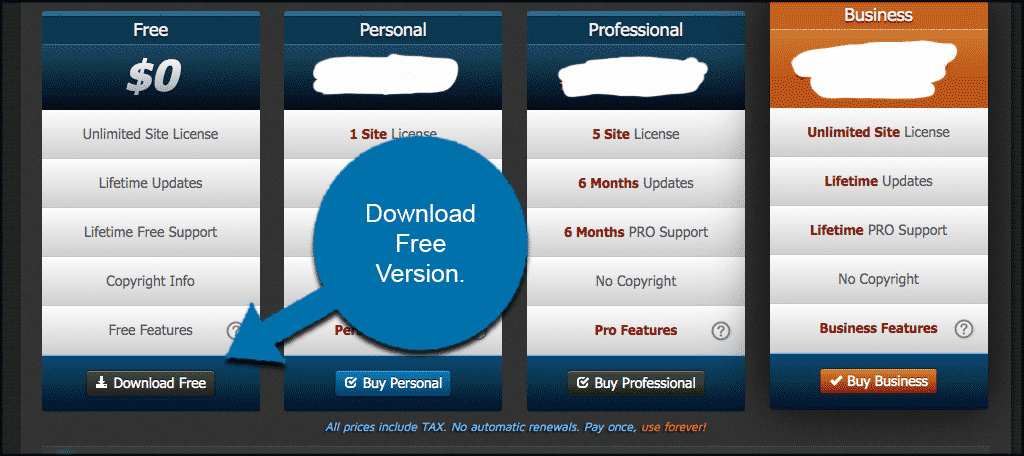 Note: You see the Joomla contact form extension has a few paid versions. If you want this, then that is up to you. However, we are sticking with the free Joomla contact form version for this tutorial.
Once you have downloaded the extension to your machine, go ahead and drag-and-drop it into the file upload box located in your Joomla control panel area.
Note: You can also browse for the file and upload it that way if you prefer. Joomla also gives options to install from a folder or URL, but the process below is easiest.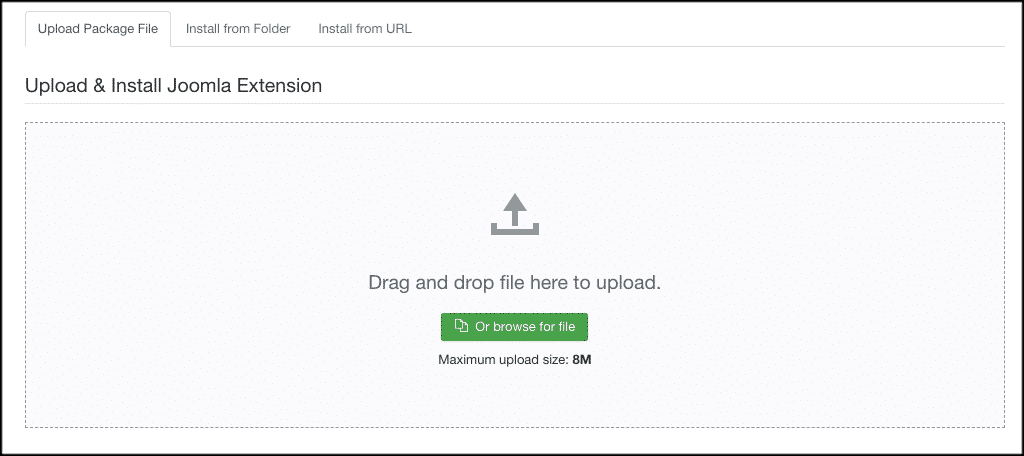 Once installed, you get a green message box telling you the extension was successfully installed.
The extension is now installed and some options should be showing. You can go see a live demo, go to the support forum, or see reviews. However, for now, you need to click on the link that says "Overview Page."
Once you click on that, it will take you to the main setup area for the Joomla forms. Let's take a look at the overview.
Create a Joomla Contact Form
Now you are on the main "overview" page for the Joomla contact form extension. Start creating your first form. The first few tabs are the ones you want to pay attention to.
They include:
Submissions
Forms
Fields
Templates
Submissions
You can click on the "Submissions" tab to view all the submissions you have from any form you have built. This is where they are all housed.
If you haven't built any forms yet, the extension will simply show you a demo of what it may look like.
Note: Only "Pro Version" users will be able to use the submissions area.
Forms
This is where you will actually edit and create your forms. When you create a form, you receive a shortcode. You use that shortcode to place the form in any part of the website you want it displayed.
A Basic Contact Form built for you to edit and use is already there.
Highlight the Basic Contact Form with a checkmark, and then click on the "Edit" button located on the top left.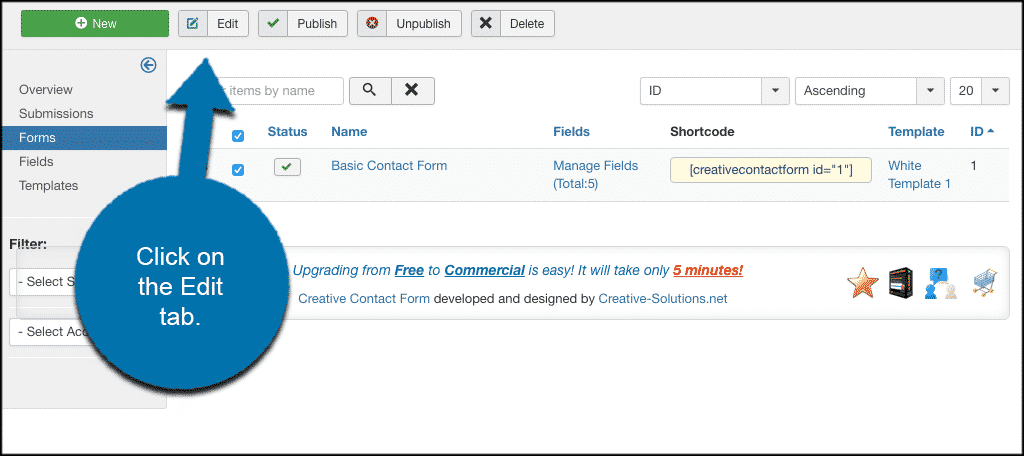 Once you are bounced to the full form editor, you can start editing. Click on the "Save button when you are finished configuring your form.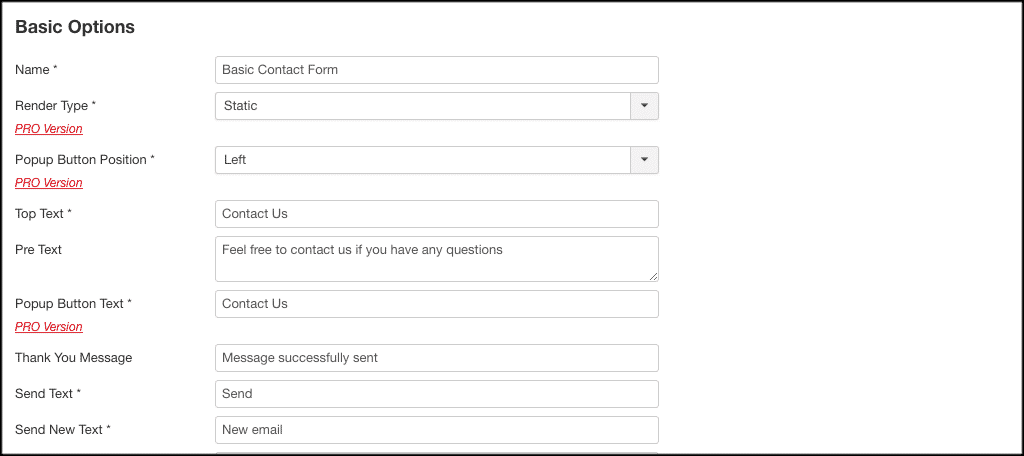 Note: You still have to create form fields, which we will do next.
Fields
On the overview page, click the fields tab. This is where you will create form fields to use. You see, I have already created some for this form. You can drag-and-drop them in the order you want.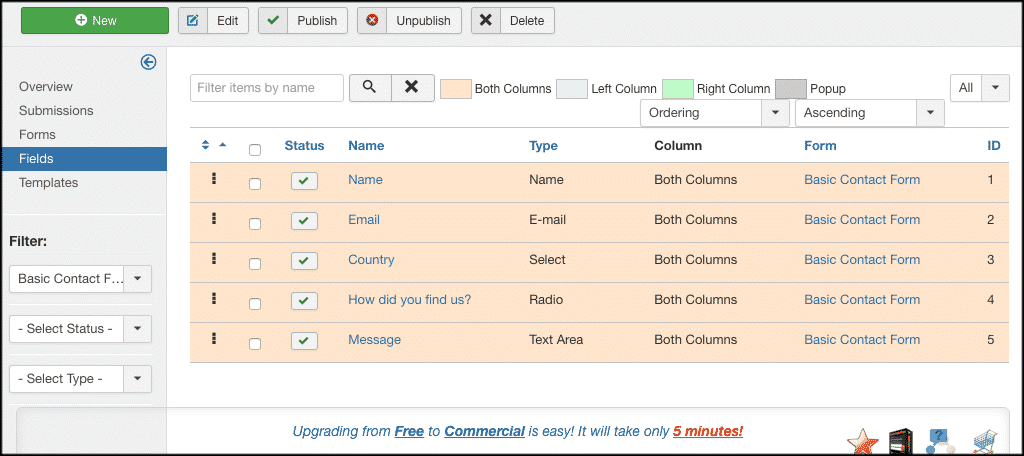 Templates
There is also a detailed template section. If you want to be able to create and manage different templates, you will have to have the Pro Version of the extension.
That's it! That is how simple it is to create a Joomla contact form for your website. Better yet, we did it for free. Simply take the shortcodes for the forms you created and place them in the sections of the site where you want the forms to show.
Final Thoughts
The importance of having a solid Joomla contact form system in place can't be overstated. This is the way that you can connect with your site users. And you want them to be able to contact you easily.
Have you tried the Creative Contact Form extension yet? Do you prefer building your Joomla contact forms using a different extension?