Having a gossip blog is a great way to write and report on things that get attention. Gossip blogs also have the potential to make you a lot of extra money if handled correctly. If you are into celebrity news and gossip, then having your own blog to write about it can be a good way to connect with readers looking to enjoy your content.
There are so many different website niches that are popular these days. A blog about celebrities is still one of the most popular types of websites to have. If you have thought about trying to make a gossip blog but you aren't sure where to start, then you have come to the right place.
Below, you will find all the steps you need to take in order to become a celebrity gossip blogger and make your own gossip blog. Follow the steps in the order they are given. This will allow you to get your site up and running as smoothly as possible.
What You Need to Make a Gossip Blog
There are several things that go into making a solid WordPress website. Before you start the building and design portion, it is a good idea to have some things in place to help you with the process.
I find it is easiest to do this by using a checklist. You can put some things down to look at and have them ready for when your website goes live. If you already have some items for your checklist, great! If not, here are some items to consider.
Gossip Blog Checklist
Who Will You Cover? (movie stars, musicians, sports stars)

Content (have some ready)

Create a posting schedule

Figure out a writing style

Come up with a website name

Will you allow guest posting?

Logo/Branding

Get an email for contact

Get a domain name (below)

Find web hosting (below)
Having these things in place and taken care of will make the rest of the process easier for you.
Get a Domain Name and Web Host
With a checklist in place, and some of the things on that checklist taken care of, it is now time to move on to the next steps of the process. At this point, you want to go get a domain name and web hosting so that you can get your gossip blog in place and start offering free celebrity news.
Remember, there are already millions of websites online. You might not be able to find the exact domain name you want. If this is the case, try playing around with the wording some and see if you can come up with something that works for you.
Still not having any luck? Try using a different domain name extension. There are so many different domain name extensions available right now that you should be able to find one that you can work with.
Once you have that in place it is time to find a good web host. You want to find one that gives all the tools necessary to get your gossip blog up and running as smoothly and easily as possible.
GreenGeeks will not only provide you with all those tools and more, but we also give you the best customer service in the industry. With every tool imaginable at your disposal, you can also get your domain name from us. That way, everything is housed under one roof, making the process of getting your gossip blog up even easier.
Use WordPress as Your CMS
There are actually several pretty good CMS platforms that you have to choose from when building a website. In this case, I am recommending that you install and use WordPress. There are several good reasons for this.
WordPress is very user friendly, even for beginners. The platform provides a lot of tools, themes, and plugins to get you through the build process. Since WordPress is so popular, you will never have to go far to find resources and tutorials that will help you through just about everything imaginable.
Installing WordPress is very easy to do as well. You have two installation choices, both of which are very easy to perform. You can install WordPress using the one-click installation method provided in your web host cPanel, or you can install it manually. Both operations are very easy to do, and you will have a layout running to build around very quickly.
One more thing that makes WordPress stand above the rest is its security. Of course, you can perform some other functions that will make your website even more secure. However, the platform out of the box as a whole is very safe and protected.
Choosing the Right Theme and Plugins
WordPress has no shortage of fantastic themes that you can build your new gossip blog around. This is also true when we talk about plugins. There are thousands of themes and plugins, both free and paid, that should allow you to accomplish just about anything you want on your website.
Picking the right theme can be crucial. While there are a lot that will work fine, you might want to try and find something that is built specifically for your niche. In this case, you are building a gossip blog so that you can blog about celebrities. So, using a theme that is ideal for this niche is very ideal.
The same goes for plugins. While there are certain plugins every website should have to run smoothly, there are also certain niche-specific plugins you may want to search for to enhance your website.
Here are a couple of theme and plugin suggestions that can help you take the functionality of your gossip blog to the next level.
Viral Kaboom
Viral Kaboom is a WordPress theme that is built specifically toward a gossip blog layout. The theme offers everything you need to help you get a website built how it needs to be. With plenty of advertising space, built-in page layouts and galleries, and a fully functioning mega menu, this theme is definitely one to check out.
Furious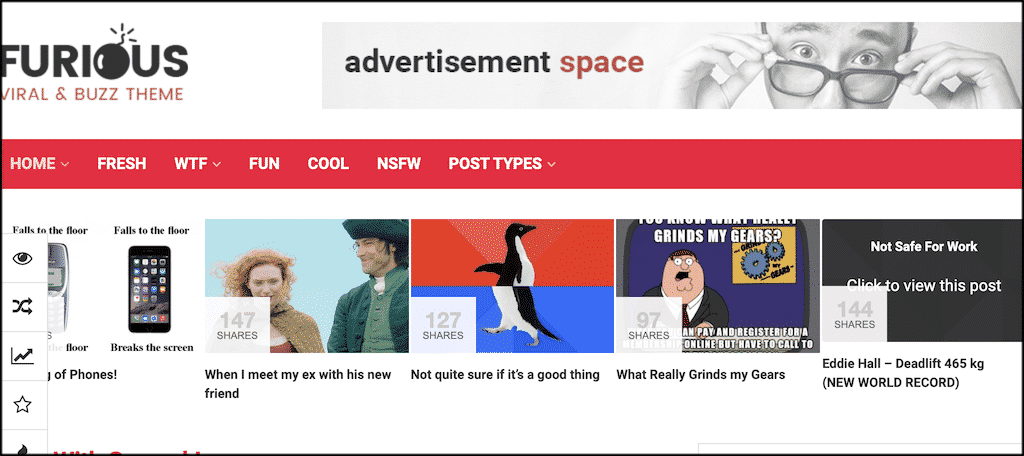 Furious is another powerful WordPress theme built for entertainment. It comes with a lot of powerful share options and it has the ability to allow users to register and share content. The best thing about this theme is that it creates its own statistics by post views, and sorts posts into several groups. This means that your readers can automatically see all sorts of trending statistics.
WordPress Ad Widget
One of the most important aspects of a gossip blog will be your ability to generate revenue. There are several ways to do this. However, adding Adsense ads is a good start. That is where the WordPress Ad Widget comes into play. This plugin will give you a very easy way to put ads on your website. You simply drag and drop the widget where you want and add the code from Google Adsense.
PeerBoard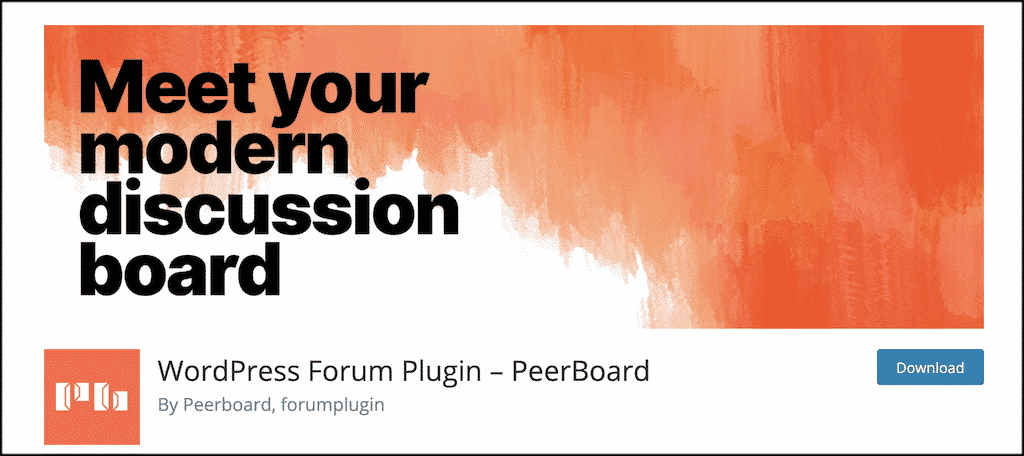 PeerBoard is a forum plugin that will allow you to build a community like forum on your gossip website. You can brand the forum however you want, connect with all users, and monitor the entire system from the back end of WordPress. The difference between this and other forum plugins is that PeerBoard makes it easy to stay up to date with a single Facebook-like feed.
Marketing Your Gossip Blog
So, let's talk about the final step a little here. At this point, you have everything above in motion. You should be coming to the end of the process and now it is time to figure out how to best market your new gossip blog.
There are a lot of great marketing techniques you can use to help get the name of your blog to the masses. If you are at a dead-end, or you are having some trouble figuring out some marketing tactics, then here are a few suggestions for you to consider.
Build Social Profiles

Run Ads

Post Everything on Social Media

Add Social Sharing Buttons

Build a Newsletter Email List

Spend Time in Forums

Guest Post for Other Sites

Allow Guest Posting on Your Site

Run a Giveaway
Conclusion
A lot of different pieces need to be put together in order for you to get a gossip blog up and running. That being said, if you have the information available and you understand the process needed to get the site online, then you should be able to put together a fantastic gossip blog.
I hope this tutorial has shown you how easy it can be to get a site up and running. Follow the steps in the order they are given. They are laid out in a particular order because it will lead you down the easiest path to getting your site online.
Congrats on your new site. Now go out there and start connecting and writing. Good luck!