Are you interested in starting your very own journalism blog? If so, you picked the right time to do so. People are always looking for a fresh take on current events in a particular field, which makes these types of blogs some of the most popular.
Today, I will demonstrate how to make a journalism blog using WordPress.
Identify What You Are Doing
Before you jump headfirst into web development, you need to decide what your website will be about and forms a mental image of the design.
Journalism and blogging go hand-in-hand and have become intertwined at this point. It is a very broad term to just call yourself a journalism blogger today. Are you a sports journalist? Maybe a video game journalist? Perhaps a medical journalist?
You can be a journalist for just about any topic. What makes you a journalist is reporting on news inside of a particular field or industry.
You should also come up with a rough idea of what your website should look like. This can save you a lot of time when you are picking a theme later on. I recommend looking at other similar blogs and seeing the tone they present in the content and what you can do to improve.
Pick A Webhost and a Domain Name
No matter what type of website you choose to build, each one starts with picking out a web hosting company. Web hosts will rent you a web server to store your website on. The web host you select can make a very big difference.
Thus, you need to make sure you pick the best one.
Here at GreenGeeks, we are so proud of the services we provide that we offer a full money-back guarantee. We have fast speeds, strong security, 24/7 support, and even offer WordPress optimized hosting, which means websites powered by WordPress run better at GreenGeeks.
And we do all of this for a competitive price.
However, GreenGeeks separates itself from the competition with its commitment to the environment. We are aware that the web hosting industry has an emissions problem.
We strive to be part of the solution and to do that we carefully calculate how much energy we use and purchase 3 times that amount in clean wind energy.
You will also need to select your domain name before continuing. This is the URL of your website and it should be short and easy to remember. Luckily, when you sign up with GreenGeeks, it is free for the first year.
Why You Should Choose WordPress
Now it is time to choose a CMS to build your website with, but when it comes to blogging, WordPress is the best choice to make.
The platform is easy to navigate, requires no coding experience, is robust and versatile, and over the years has built up an impressive library of plugins and themes. It was built specifically for blogging, but because of its extensive customization options, WordPress can do anything and be scaled up accordingly.
These are the reasons WordPress powers over one-third of the internet. And it is these same reasons that I recommend anyone looking to build a journalism blog to use it.
What Are Plugins and Themes?
One of the biggest reasons WordPress is able to succeed and dominate other CMS is the huge library of plugins and themes, but what exactly are they?
A plugin is a small piece of software that adds a specific feature to your website. Normally you would need to code these features in, but plugins only require the click of a button to install. They are the equivalent of apps for your smartphone.
A theme is a template for designing your website in a particular style. They are highly customizable, and as a result, websites that use the same theme can end up looking quite different.
Both of these come in free and premium forms and which ones you select are entirely based on your website. Generally, when you are starting out, picking free plugins and themes is recommended, since you can always upgrade later on.
Here are a few plugins and themes that are perfect for a journalism blog:
Yoast SEO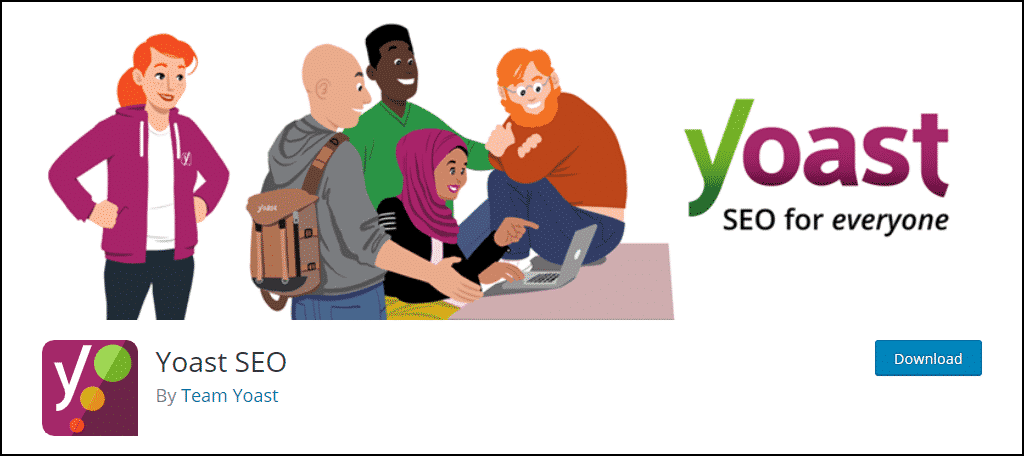 Search engine optimization will play a major part in any blog, but Yoast SEO goes much farther than this. It also provides useful writing tips to make your content easier to read, helps avoid a passive tone, scans for consecutive sentences, and a host of other ways to help enhance your writing.
Of course, the numerous SEO tips it provides like automatic site map generation and keyword tracking are also invaluable tools.
Email Subscribers & Newsletters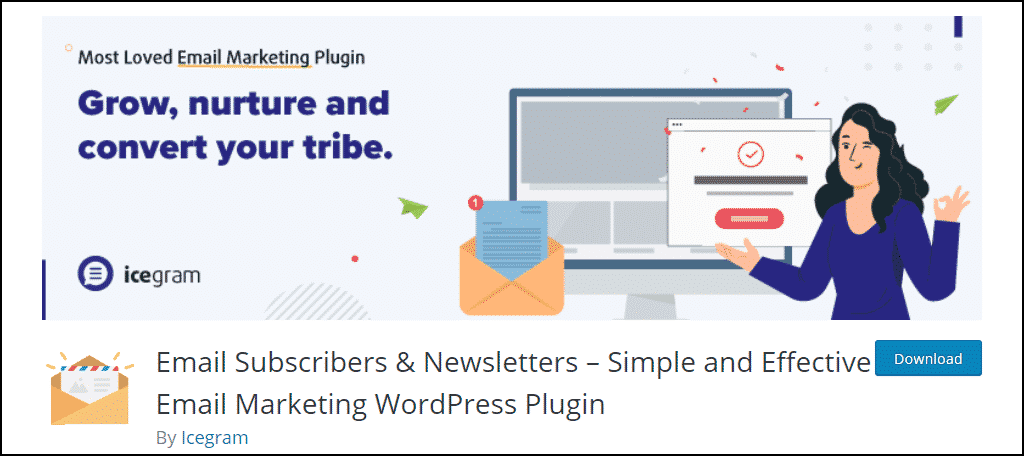 Making sure your readers keep up with the latest news can be achieved in a myriad of ways, but an email subscription is still one of the best ways. The Email Subscribers & Newsletter plugin is the perfect one for the job.
It helps you generate leads and allows you to create customizable emails to send out. Timing is everything in journalism, so making sure your readers stay up to date is extremely important.
Magazine Book
Picking out the perfect theme for your website is difficult, but the magazine-style has really caught on in journalism blogging. The Magazine Book theme is a perfect choice if you are looking to make your blog a magazine.
It is easy to use, SEO friendly, lightweight (this means it loads fast), and comes with unique widgets to allow for further customization.
WP Mint Magazine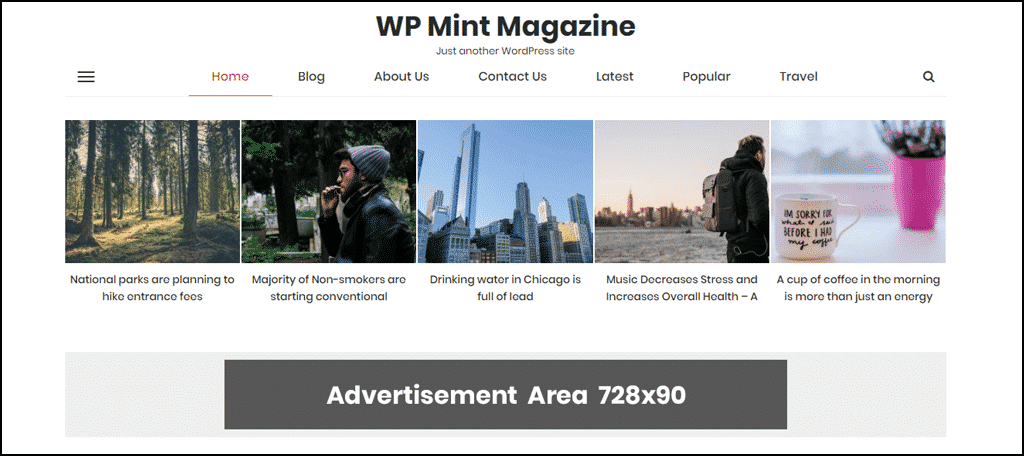 The WP Mint Magazine theme offers a modern design with a magazine twist. The theme can be used for almost any type of blog and is easy to use. Some of its features include SEO friendliness, fully compatible with page builders, and much more.
Marketing Your Journalism Blog
With the web development underway, you should also start considering how to market your website. Let's be honest, after going through all of the work to create a journalism site, not getting any visitors would undermine all of the hard work.
That's why you need to learn about the many ways to market a blog. And let me reaffirm, there are a lot of ways to market a blog. Here are just a few of the most common methods:
Social Media Accounts
Paid Advertisement
Email Subscriptions
Spread Your Content on Forums (Reddit)
Use Your Content to Answer Questions (Quora/Yahoo Answers)
However, when it comes to blogging, organic search traffic is most important. In fact, a majority of your traffic will come from search engines like Google and Bing (well mostly Google). You can rank higher on these platforms by writing SEO-friendly content.
The algorithms of search engines are constantly changing and as a result, so are the rules of SEO. I strongly recommend looking into the latest and most up to date SEO tips available.
Inform the Masses
At its core, journalism is about informing your readers about the latest information. And when you combine that with the blogging style, you can create some really stellar content. This provides an opportunity to create opinion-based pieces based on the news you cover.
So start releasing engaging content to your new readers.
What type of news will your blog cover? Which WordPress theme did you choose?