URLs play a major role on a website. You want to make sure your permalinks (URLs) are correct and laid out nicely. However, the way you share your content and the way it looks when shared has a lot to do with how a URL is handled as well. A fantastic way to handle long URLs is to create a custom short link.
When you share content over social media you want to make sure that you are using some sort of link disguiser. Why? Well, for one thing, this type of tool acts as a way to make links shorter. Oftentimes, links are too long and when displayed it can look very unattractive.
To do this in Joomla, we need to find an extension. Today we are going to go over the extension to use to make a short link on your Joomla site.
Let's dig in a little before I introduce the function and talk about why it is a good idea to add create a custom short link.
Why Make a Custom Short Link?
There could be several reasons behind why you want to or should make a custom short link. We touched on it a little above. When sharing your content to social media, having a short link in place makes the process more attractive to people viewing the link.
That being said, a custom short link also converts up to 34% better than a long URL. This is important if you are selling products and services online, or trying to convert clickthroughs to sales. Depending on your sales numbers, 34% can equal quite a bit of money.
Several other reasons you may want to consider making a short link in Joomla include, but are not limited to:
Making Sharing Easy

Boosting Brand Reach

Using Link Disguiser When Needed

Ability to

Improve Marketing Strategy

It is Free to Implement

Increase Your Website Click-Through Rates
Let's take a look at the Joomla extension we are going to use today in order to start creating a custom short link on your website.
Short URL for Content
Simply put, the Short URL for Content extension allows you to create shortened URLs without using any third-party service. Basically, you are able to create a custom short link whenever you want directly from your website dashboard.
The plugin extension uses the component redirect to create shortened URLs. This makes them much easier to share and view. The main functionality comes from the fact that you don't have to use a third-party service like tinyurl.com or bit.ly.
Short URL for Content allows you to create custom short links right from your dashboard, making your overall branding you even better. This is important for sites trying to get their name and product out there, as it helps with brand recognition.
One of the better things about this extension is that it is compatible with multi-language websites.
Let's take a look at how to get the extension installed and running on your Joomla site. After that, we will go over the settings and configuration process together and get this custom short link extension running properly on your site.
Install and Enable the Extension
In order to make short links in Joomla, you first have to install and enable the extension on your Joomla website. You can do this by downloading it off the extension homepage onto your machine.
Click on the "Get Short URL for Content" button located on the top right of the extension homepage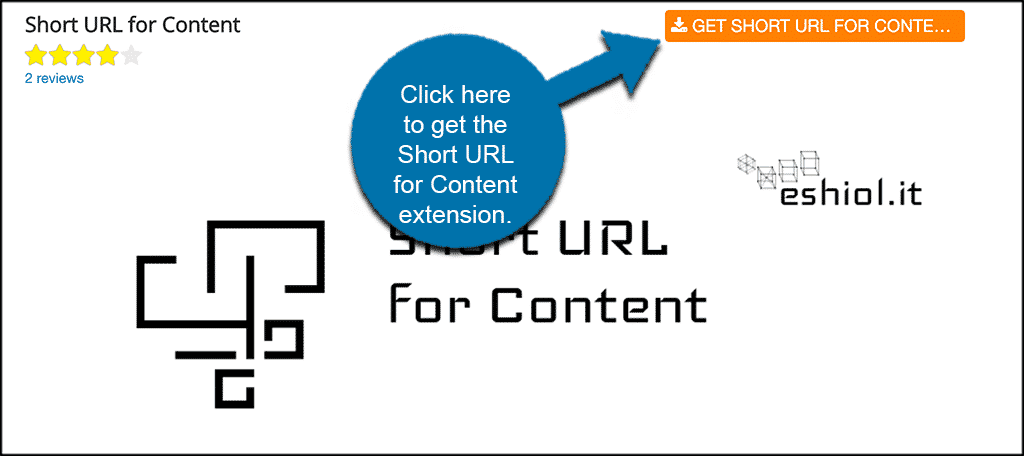 Once you click on this button, you will be taken to the main download page for the extension. You will see there are some different options to choose from.
Simply select the latest version download that is available and compatible with whatever version of Joomla you are currently running.
Note: It is always best practices and safest to run the latest CMS version available, as well as the latest plugin versions.
Click on the link and go finish downloading the extension to your machine.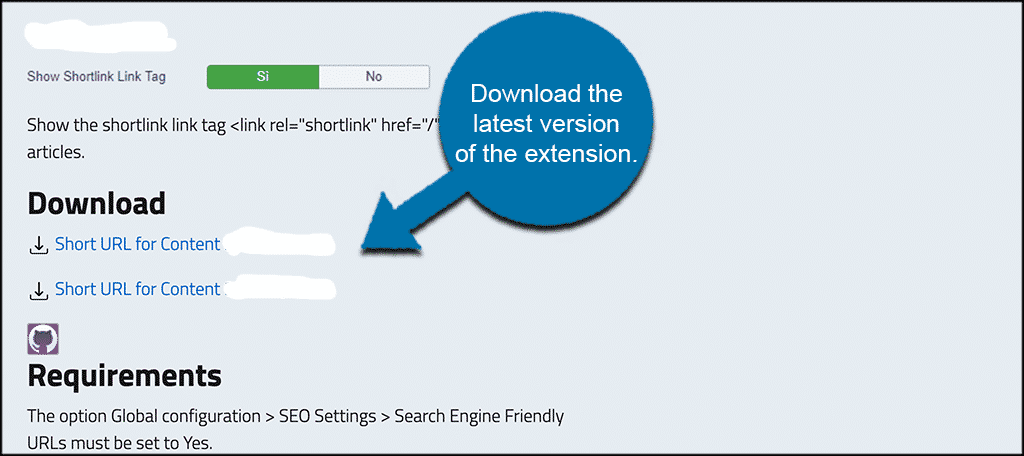 Once the extension is on your machine, go ahead and drag and drop it into the file upload box located in your Joomla control panel area.
Simply click on the "Install Extensions" tab located in the left sidebar area of the control panel.
Note: You can also browse for the file and upload it that way if you prefer. Joomla also gives options to install from a folder or from a URL, but the process below is easiest.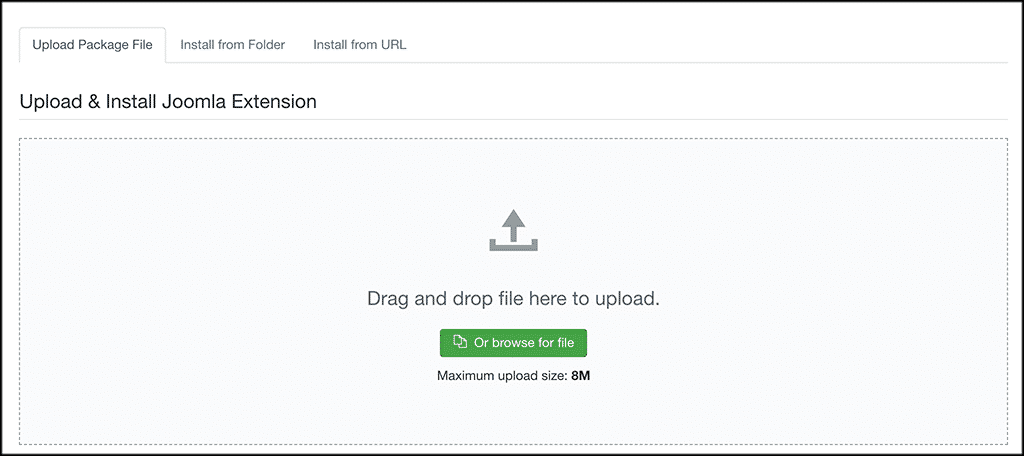 Once the extension has been installed, you will get a green box message. This will let you know that the extension was successfully installed.
If you are familiar with FTP, you can also use this technique and upload the plugin through your web host.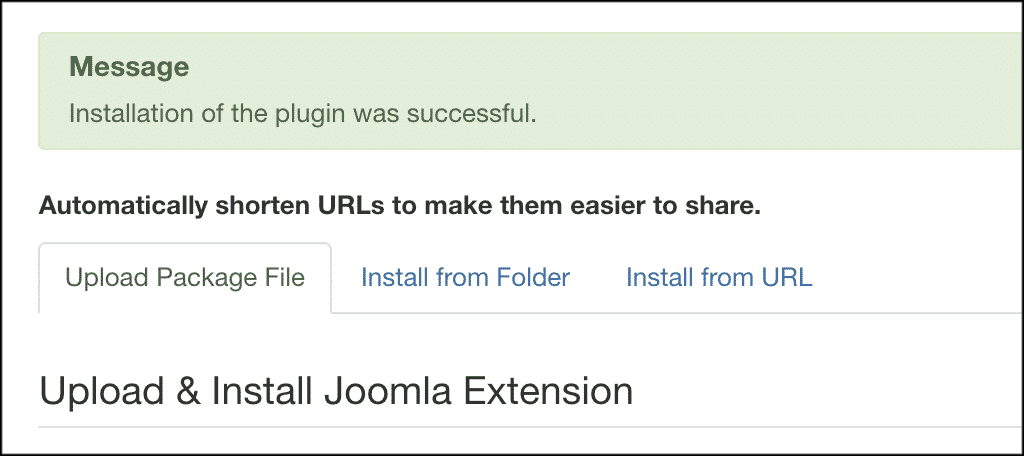 Now that the extension has been installed you have to activate it. On the top menu bar, click on Extensions > Plugins. Search for the "Short URL for Content" extension you just installed.
If it has a red circle with a white "x" in it, click the icon to enable the plugin. If the icon has a green checkmark, it means it's already enabled and the extension is live on the site.
Now, let's configure the extension together and get it running properly for you.
Custom Short Link Configuration
Go ahead and click on the "Short URL for Content" link to open up the settings and configuration area for the extension.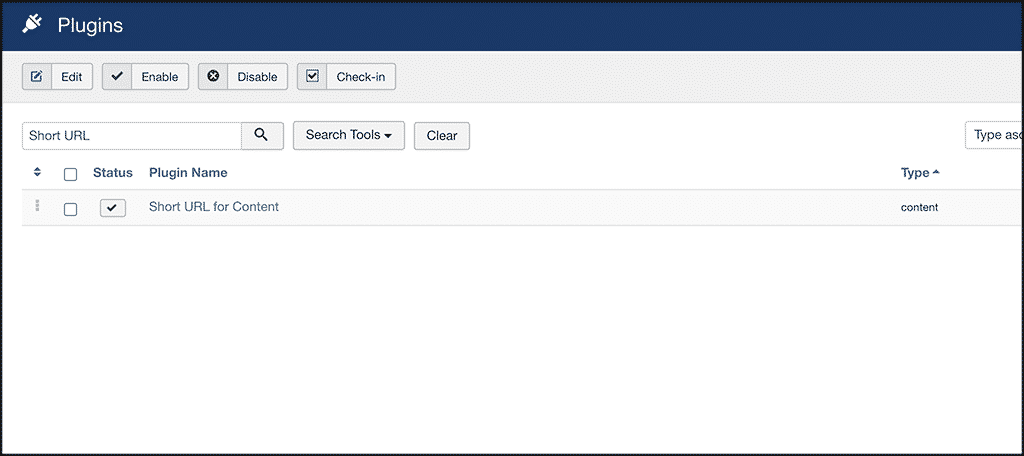 This will take you to the setup page. Honestly, the setup is fast and easy. It is going to take you about 30 seconds and you will be creating custom short links automatically when you are finished.
You will see two main tabs. They include:
Plugin
First, set the plugin settings as you see fit. They are quick and easy. You are basically going to set the number for a URL length that you want and then select whether or not you want to show the shortlink tag when viewing articles. Go ahead and make your choices.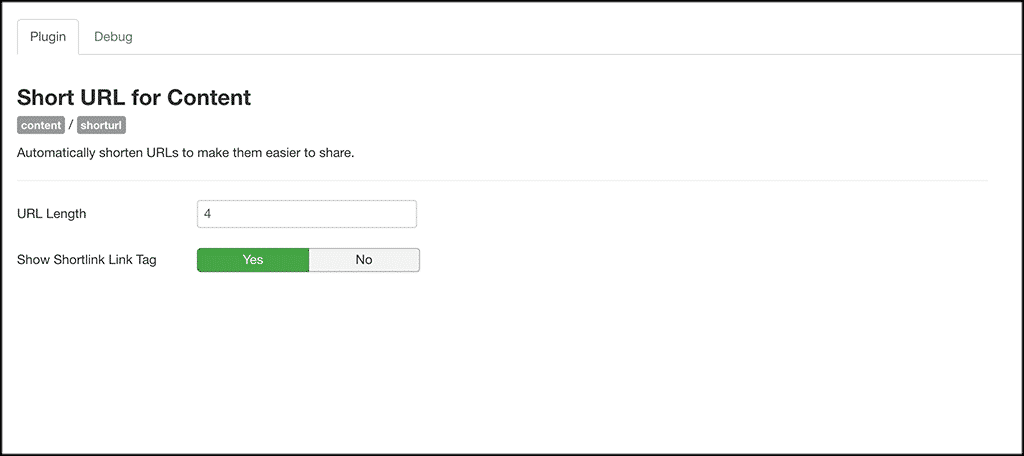 Debug
Under the "debug" tab, you are going to find two more selections to make. Simply select yes or no under both the debug and PHP console options. You can make this choice based on what you want for your site.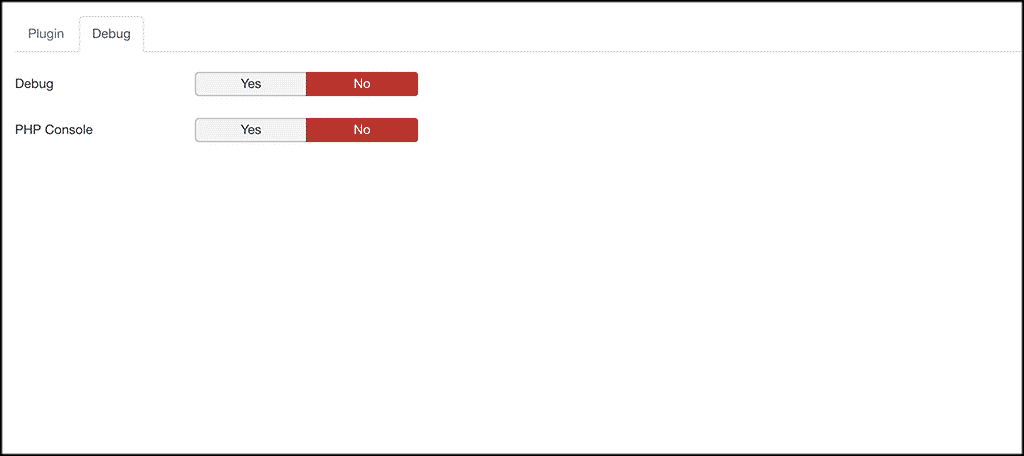 That's it! Setup is very fast and very easy. At this point, the site will now automatically generate a custom short link when you share a piece of content.
Don't forget to click on the "Save" button to make sure all your settings have been applied.
Final Thoughts
There are a lot of benefits to take advantage of when you choose to use custom short links. From advertising and clickthrough possibilities, to overall smoothness and functionality of how a URL interacts and displays when sharing, you definitely want the ability to create a custom short link when you choose to.
Using the extension above is a fast and easy way to accomplish this. You don't need to touch any code on your website. Simply install and configure the extension and you will be able to produce short links automatically from then on.
I hope this tutorial has shown you how easy it is to create a custom short link in your Joomla website.
Have you used the extension before? Is there another extension you have found that you prefer over this one for creating short links?