If you are a frequent user of Google and of the Safari browser, then it makes sense you would want to combine both for easy access. Making Google your homepage in Safari allows you to skip the extra step of trying to get to Google to use it.
By completing the steps below, each time you launch the Safari browser you will automatically be taken right to Google. There is no need to type the URL from the address bar or access your bookmarks to get there.
Make Google Your Homepage Using Safari on a Mac
Note: You can only perform this function from a desktop or laptop computer. The Safari app on iOS devices does not allow this configuration.
Look for and launch the Safari browser on your computer.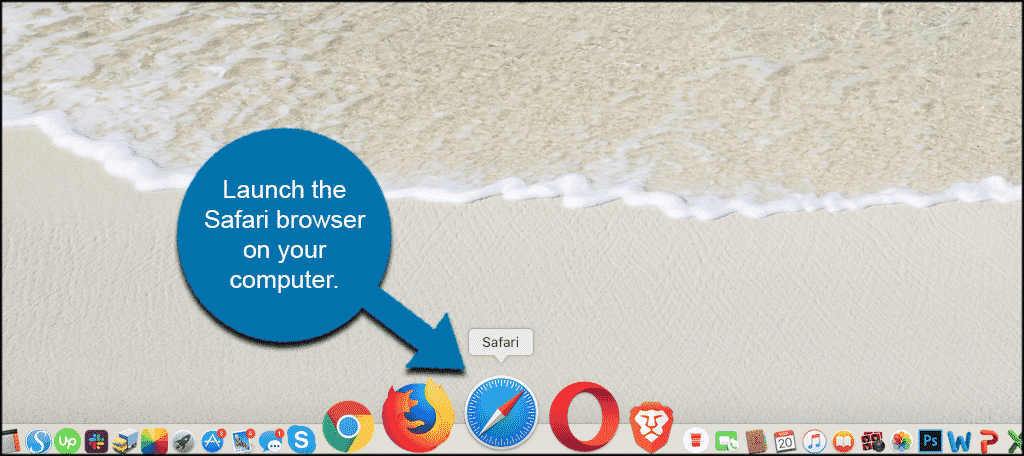 On the top left click on "Safari" and from the dropdown menu select "Preferences" and click on that.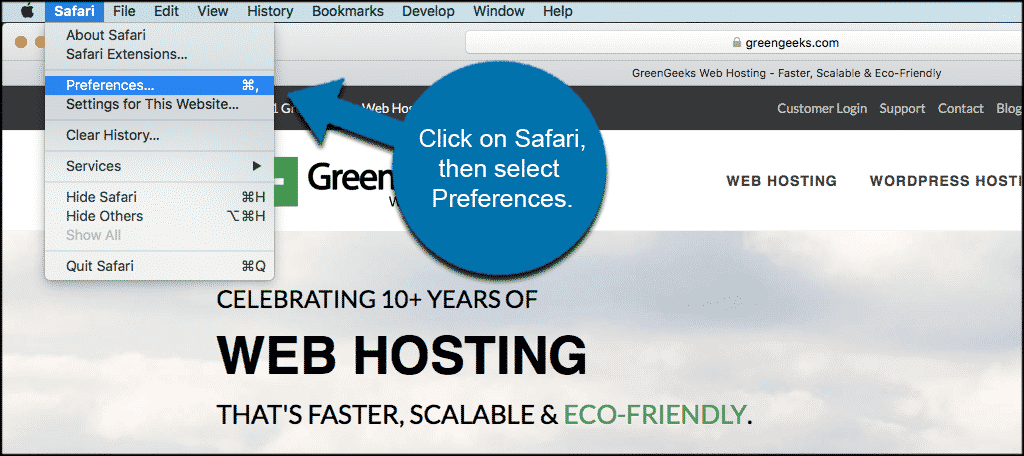 You will see a popup box appear with several different Preference options and tabs. Click on the "General" tab and find the "Homepage" field.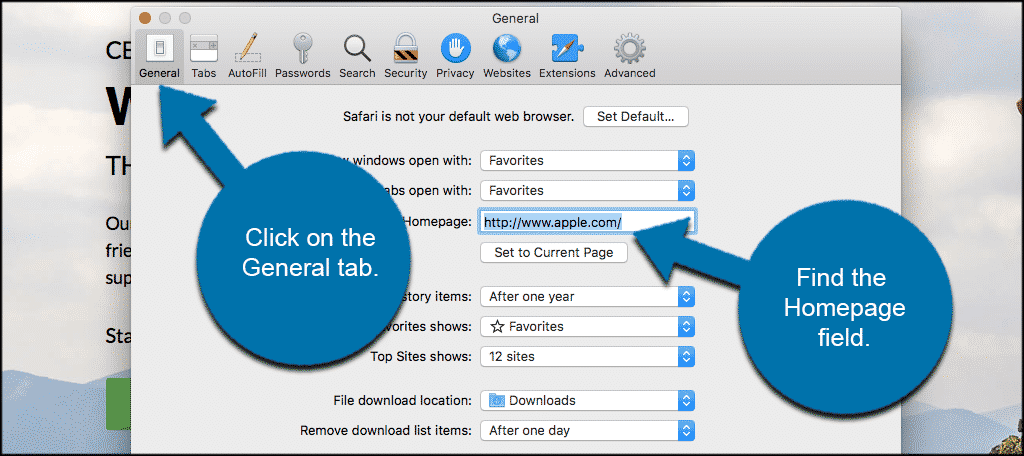 Inside the "Homepage" filed type in https://www.google.com/. When you are done typing the Google URL in click on the little red dot in the upper left corner of the popup box.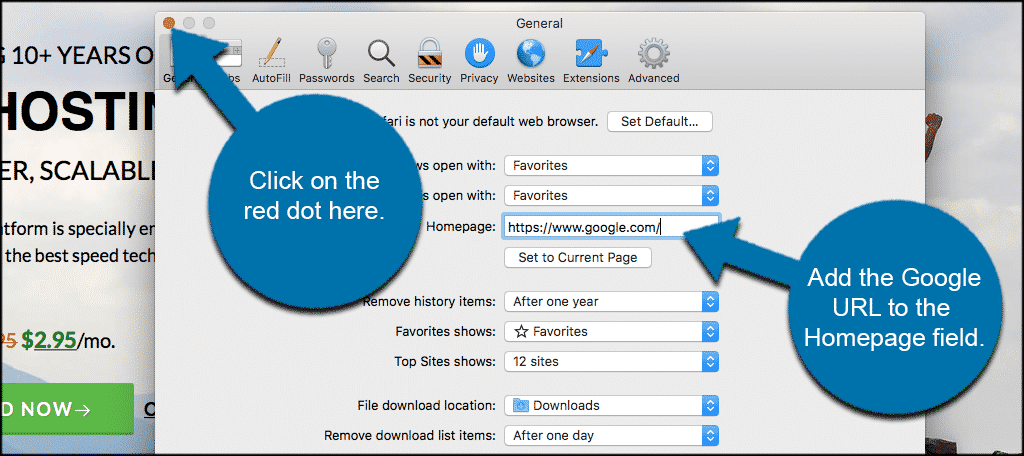 When you click on the red dot a smaller popup box will appear asking for you to confirm your homepage change. Click on the "Change Homepage" button and you are all set.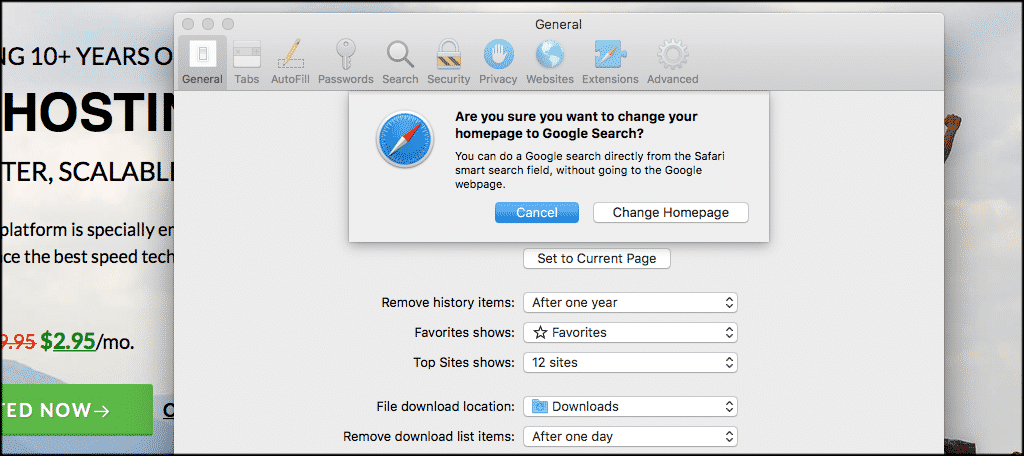 That's it. Just exit the window and from now on whenever you launch the Safari browser your homepage will be Google.