The addon Domain function in cPanel allows you to host additional domains in your account. However, addon domains don't point to your main site. They are separate websites with their own content.
In this tutorial, I'll show you how to set up and manage addon domains in cPanel.
Note: The ability to set up addon domains is controlled by your website host. Check with your host. Also, there may be a limit on the number of addon domains you can add to your account.
How to Setup an Addon Domain
Log into your cPanel account to begin. Once in, go to the Domains section, and click on the Domains option.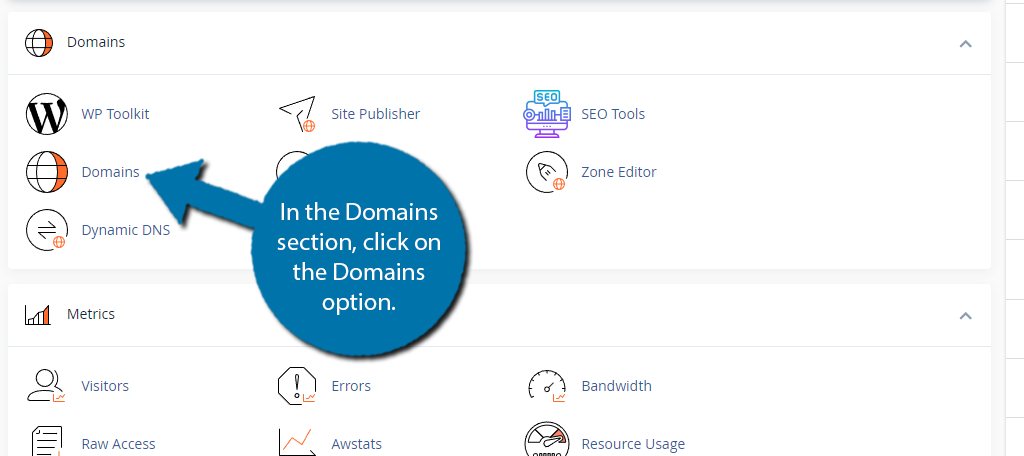 Click the "Create A New Domain" button on the top right.
Enter the addon domain's name into the Domain text box.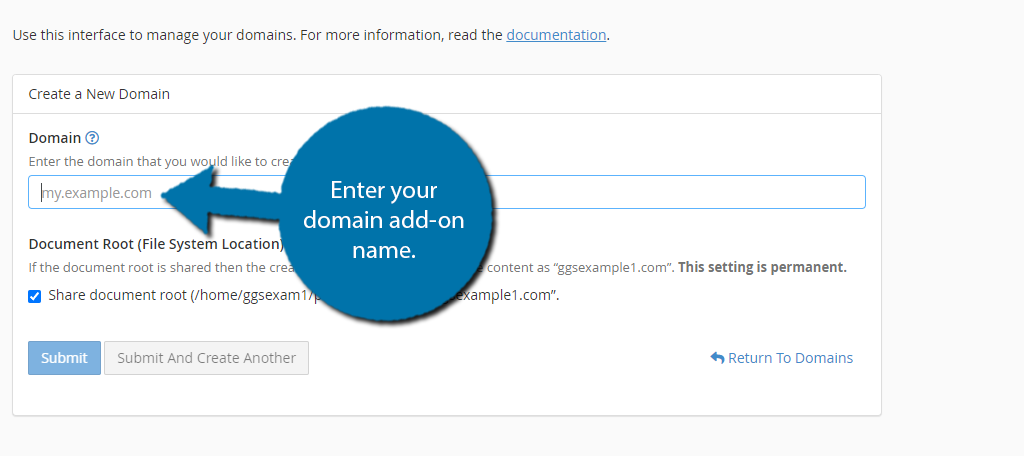 You must unselect the "Share document root" checkbox. Once, you do, you will be able to enter the directory name that you want these files to exist in. Enter the appropriate information for your new domain.
To finish, click on the "Submit" button to generate the add-on domain. This may take a few moments to generate.
Where to Upload Website Files for an Addon Domain
During your addon domain creation, you needed to input the directory where you want the files to exist. This directory is where you are going to upload your website content.
So, for example, if your new domain was ggexample.org, the directory would be /ggexample.org.
All files for ggexample.org would be uploaded to /public_html/ggexample.org.
How to Remove or Delete an Addon Domain
To remove the addon domain, you just need to click on the "Delete" button in the manage section.
Go to the domains section of cPanel and click on the "Manage" button of the addon domain.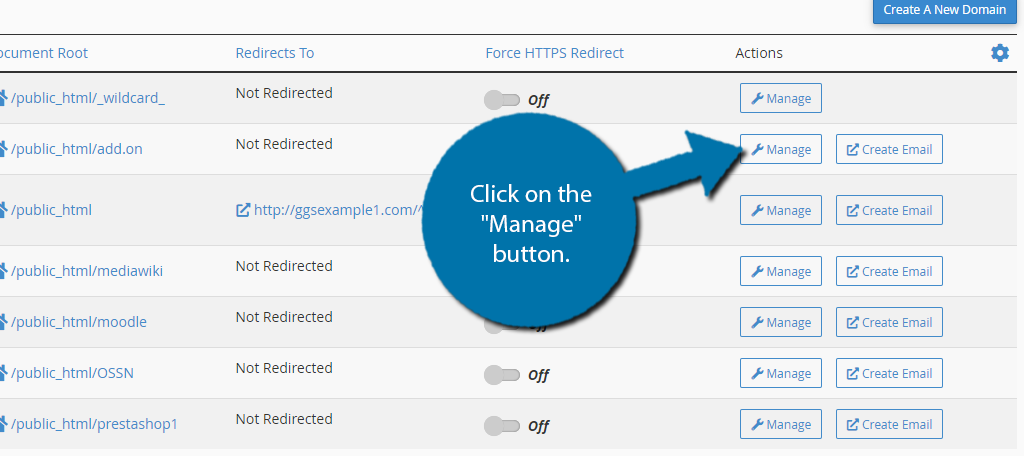 Click on the "Remove Domain" button to delete it.
And that's all there is to it. Be aware that deleting this domain will not delete the files. You will need to manually go to the directory and delete them.
Addon Domains are Separate Websites
It's worth mentioning again that addon domains are different than alias domains in cPanel. An alias is an additional domain that points to your main website. So ggexample.com and the alias domain ggexample.net would lead to the same site. Longtime cPanel users may remember alias domains under their previous name, "Parked Domains."
Do you use Addon domains to create separate websites in your cPanel account? Do you use alias domains to point multiple domains to your main site? How many alias domains do you point to one site?