Comments can be a huge deal for a WordPress website. A lot of post comments means that your website is doing well, and your content is on point. However, sometimes having to make WordPress comment edits can be a daunting task.
This may happen for a number of reasons. For example, what if you get tired of editing all the comments and you want to give users a chance to edit their own?.
Enabling this function would allow users time to come back, correct spelling and grammar, update a comment or do whatever they needed to do. This would also give you more freedom to just monitor comments and not worry about the other things involved with the conversation.
Let's take a quick look at how you can easily enable comment edits from users in WordPress.
Enable Comment Edits in WordPress
To enable users on your WordPress site to edit their own comments, we are going to use a great little plugin called Simple Comment Editing. This plugin is a quick install and has a lot of different functionality.
Basically, the Simple Comments Editing plugin gives WordPress users the ability to add, delete or edit their comments over a period of time that is set by you in the admin section of your WordPress website.
You can download and install the regular option from the WordPress plugin repository. Then select the amount of time you want users to be able to edit comments. The default is five minutes, but you can create your own time setting.
Install and Activate Simple Comment Editing
To enable WordPress comment edits you need to install and activate the Simple Comment Editing plugin.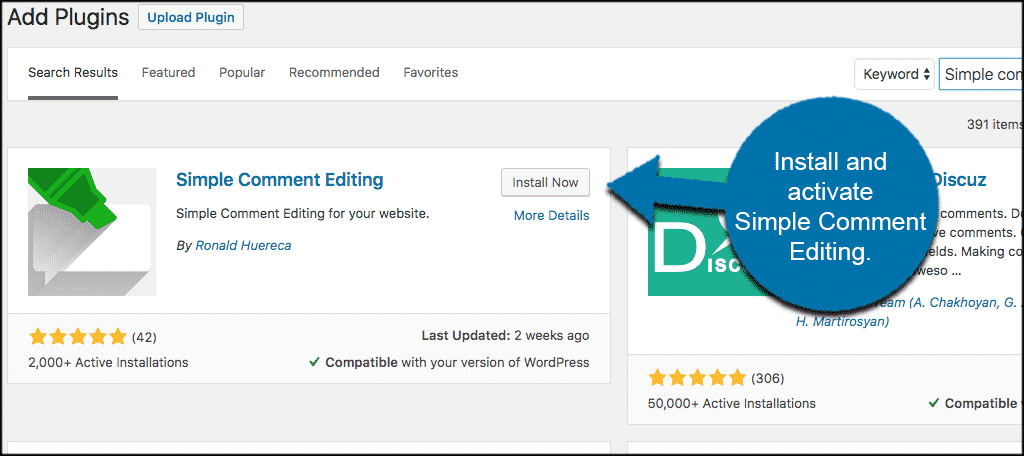 Once the plugin has been installed and activated click on Settings > Simple Comment Editing. This is located on the left admin bar in the backend of your WordPress website.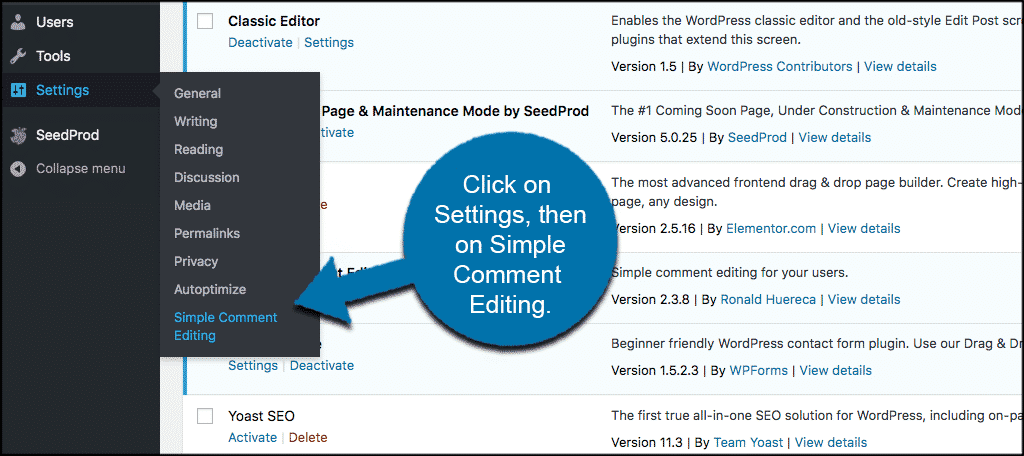 This will take you directly to the setting's page, which is just a simple timer setup. Select the amount of time you would like to give a user to edit their comment, and then click the "Save Options" button to ensure your settings have taken hold.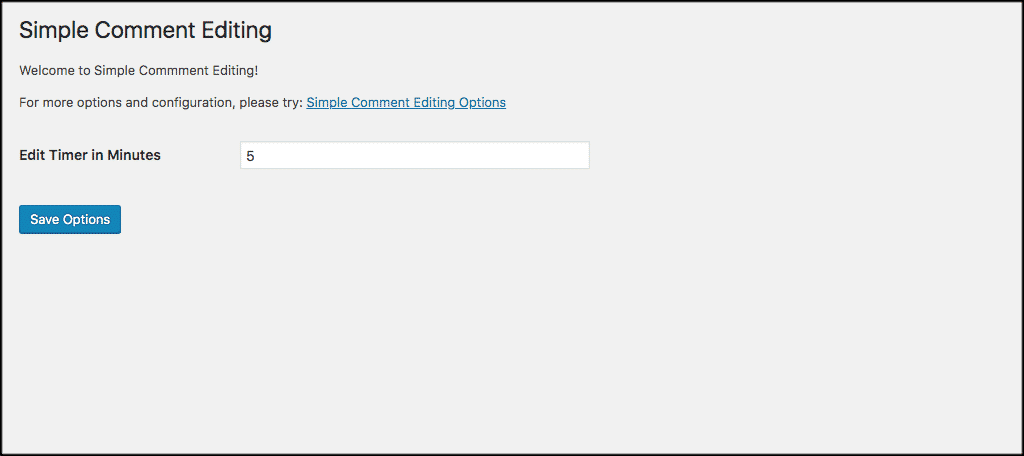 Now, you can see that when someone leaves a comment there is a little timer next to their message. The timer is based on the time you put in to allow WordPress comment edits. A user simply clicks on the "Click to Edit" link to edit the comment within the time remaining.
Simple Comment Editing Add-On
There is also an add-on to the plugin called Simple Comment Editing Options. This add-on allows for a little more editing and other selections for the tool's settings. These include things like:
Timer Editing
Hide the Timer
Select Button Styles
Email Notifications
Comment Logging
Edit Messages & Text
Minimum Comment Length
Disable Comment Deletion
Stop the Timer
Unlimited Editing
Restore Edited Comment
Support & Updates.
You just click on the download link on their website, fill out some relevant information, and you will be given access to the download link. Once you have installed and activated the plugin, you will have access to the options above.
Set them how you want and let the comments continue to roll in.
I hope the article showed you how easy it is to allow your WordPress users to edit their own comments. Enabling WordPress comment edits is a great way to take some of the weight of moderation off of you as the admin. This allows you to focus on other things.
Have you ever used the Simple Comments Editing plugin before? Do you prefer to continue to look through all comments and edit them yourself?