Protecting a WordPress site is a process. There are several techniques to employ that will help keep your site safe and secure from hackers. One of the better ways to do this is by hiding a WordPress login admin URL. You can do this quickly and easily with the WPS Hide Login plugin.
Why Should You Hide or Change a WordPress Login URL?
Simply put; brute-force attacks. So what exactly is a brute-force attack? Well, it's basically a trial-and-error method used to obtain information such as a user password or personal identification number or password.
In a brute force attack, automated software is used to generate a large number of consecutive guesses as to the value of the desired data. So put more simply, it is a style hackers use to try and guess your username and password over, and over, and over.
The thinking is that with enough tries they will eventually guess the right combination and access your site. So, if you hide or change your WordPress login URL, there is nowhere for hackers to run a brute force attack.
This is because by default, the WordPress login screen is the same for every installation. It's like letting the hackers know which door is yours before they try every key they can to get in.
WPS Hide Login
The WPS Hide Login plugin is a very lightweight, yet powerful plugin. It allows you to easily and safely change the WordPress login URL page to anything you want.
The plugin does not rename or change files in the core. So don't worry about that. It doesn't add rewrite rules either. What it does do is intercept page requests, and works on any WordPress website.
WPS Hide Login makes the wp-admin directory and wp-login.php page become inaccessible. This means that whatever you change the WordPress login URL to you need to remember. Bookmark the page, or have it accessible offline somewhere.
When you deactivate the plugin, your WordPress website reverts to the exact state it was in the beginning.
Change Your WordPress Login URL
The first thing you need to do is install and activate the WPS Hide Login plugin. You can do this by accessing the plugins repository inside your WordPress admin dashboard.
Once the plugin has been installed and activated, click on Settings > WPS Hide Login. This will actually bump you to your main WordPress settings page.
Scroll down to the bottom and you will see that a little section for the plugin has been added. You have two options here. You can change the WordPress login admin URL, and you can also plug in a redirection URL.
Change both of these to what you want. Again, make sure these are bookmarked, written down or you can otherwise memorize them.
When you have made your changes, click on the "Save Changes button and you are all set. That's it!
Just remember you'll have to log into WordPress using your new URL.
Other Brute Force Attack Options
If for one reason or another you don't care to use WPS Hide Login, here are three other plugins that will protect your WordPress site against brute-force and other attacks as well.
All In One WP Security & Firewall 
All In One WP Security & Firewall takes WordPress website security to a new level. It reduces security risk by checking for vulnerabilities by implementing and enforcing the latest recommended WordPress security practices and techniques.
It comes packed with features, so check it out.
WP Hide & Security Enhancer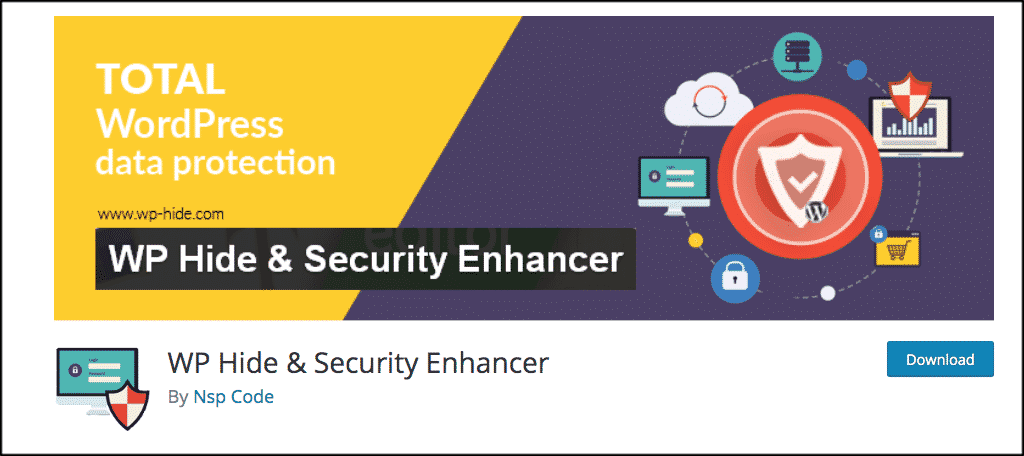 WP Hide & Security Enhancer provides users with one of the easiest ways to hide WordPress core files, login page, theme, and plugins paths from being shown on the front side. This helps prevent brute-force and other attacks.
No file and directory changes are being made, and the plugin is very lightweight.
Cerber Security, Antispam & Malware Scan
Cerber Security, Antispam & Malware Scan defends your WordPress site against hacker attacks, spam, trojans and malware. It also stops brute-force attacks by limiting the number of login attempts through the login form.
This is another solid WordPress security plugin option to check out.
Final Thoughts
Protecting your WordPress site is very important. Brute-force attacks and other types are happening all the time. A plugin like WPS Hide Login can really help protect your site against all of these attacks.
It also helps if you have a hosting platform that performs and builds their own WordPress security systems as well.
Did you find the WPS Hide Login plugin to be helpful? What other steps have you taken to protect and secure your WordPress website?