There have been a lot of WordPress updates lately, including the huge Gutenberg update. This has put a lot of pressure on WordPress plugins, including Elementor. This may put you in a position where you need to roll back Elementor.
If you are experiencing an issue with your current version of Elementor, this tool enables you to roll back to a previous Elementor version before the issue appeared.
Roll Back Elementor to a Previous Version
This will work for the free version of Elementor as well as the pro version.
Step 1: Access Tools in Elementor
In your WordPress dashboard click on Elementor > Tools, located on the left side menu area. It shouldn't be difficult to spot, as Elementor has a main tab with several sub-tabs under it.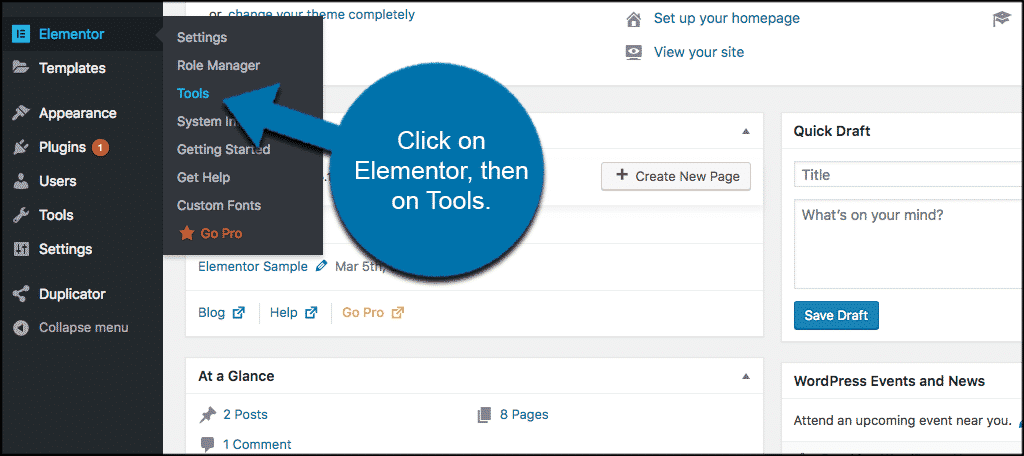 Step 2: Click on Version Control
Once on the "Tools" page, you will see several tabs that you can access for various purposes. These include:
General
Replace URL
Version Control
Maintenance Mode
You need to click on the "Version Control" tab.
Step 3: Click to Reinstall the Previous Version
There is going to be a "Rollback to Previous Version" option within this tab. When you see it, click the "Reinstall" button. This will reinstall the last version prior to the installed one.
That's it! The process of rolling back Elementor to a previous version is fast and easy. You can do this anytime you need.
Note: Always backup your database before making changes such as rolling back.
Final Thoughts
Elementor is the most popular WordPress page builder around, and for good reason. Not only do you get to drag and drop your way to a beautiful website, but you get access to almost every tool imaginable. They make just about every process a pretty simple one.
How many times have you had to roll back a version of Elementor? Did doing this solve your problem?