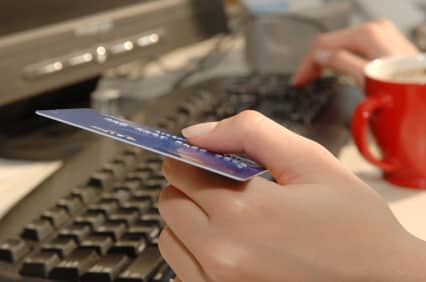 Chances are you are paying too much to process credit cards online.  If you feel you may be paying more than you bargained for, it's time to take a closer look at your rates.  It's likely that the rate you think your cards are processing at— the rate your merchant provider advertised— was the qualified rate.  You may not always be getting that qualified rate though, especially if you are continuously processing certain card types or you forget to settle your batches within 24 hours.
To make sure you are getting the lowest rate possible when accepting online payments, be sure to do the following:
1.      Check Your Qualified Rates
Personal credit and debit cards with a successful Address Verification System (AVS) match Transactions must be settled with 24 hours
2.      Understand Your Non-Qualified Rates
Card types that will downgrade to a higher rate automatically:
Corporate
International
Gift
Rewards
Government cards
3.      Make Sure to Use AVS Match
There are many several reasons why a credit card transaction will downgrade to a higher rate.  The most common are that a non-qualified card type was used or the merchant did not attempt an AVS match. VISA requires the AVS information to match and be correct in order for transactions to run at the lowest rate possible. Every merchant that processes credit card transactions when the customer and/or the card is not present (such as an online or mail order business) must use AVS when charging VISA cards to avoid having all VISA transactions automatically downgrade to the non-qualified rate.
4.       Charge the Correct Billing Address and Zip Code
In order to use AVS properly, the billing address of the credit card being charged must match the billing address on file for that card at the issuing bank. When processing a manual credit card order, make sure to collect the customer's correct billing address and zip code. Once you have this information, you must enter it into your gateway, or processing software, when charging the customer's card. If the AVS information does not match, the terminal or processing equipment will let you know by displaying an "N". Please note that all processing equipment is different and you should verify processing symbols with your merchant service provider. It is recommended that you void transactions that don't show an AVS match and that you contact the customer to obtain the correct billing address. Once you have the correct billing address you may recharge the card and the transaction will fall into the qualified category.  For more information on AVS matching and the error codes visit Authorize.net here
 U.S. AVS Result Code Definitions
Y : Exact Match Street address and 5- or 9-digit ZIP Code match
A : Partial Match Street address matches, ZIP Code does not
Z : Partial Match Zip Code matches, street address does not
N :  No Match Street address and ZIP Code do not match
U :  Unavailable Address information is unavailable for that account number, or the card issuer does not support AVS
*G Global Address information not verified for International transaction
R Retry Issuer authorization system is unavailable, retry later
             * U.S. merchants use the "G" result code to identify internationally-issued cards.
 5.       Request a Rate Review
If you still have questions about your processing rate, ask your merchant provider to review your monthly statements with you.  They should be able to help you get a handle on the card types you are processing and how they ultimately affect your rate.  If you still think you are paying too much, send your statements to another processor for a rate analysis.
For more information, please visit our online merchant accounts page.