In the past we have seen customers contacting us confused about domain renewal letters they have received from Domain Registry of America and Domain Registry of Canada.
These letters try to trick you into renewing your domain name with a 3rd party domain registrar and is not the domain registrar where you're currently located.
Recently, one of our customers sent us a photo of the letter they received from iDNS Canada: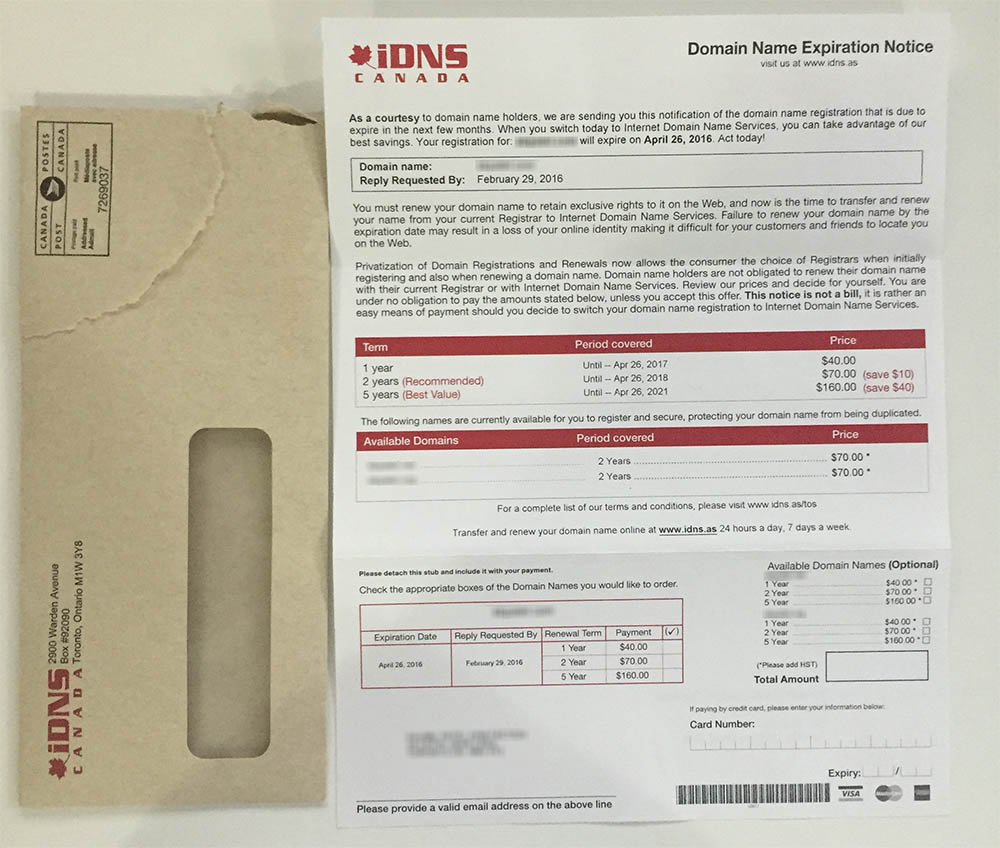 How to Prevent these letters?
The data is mined using WHOIS, which contains your personal registration information. You can protect yourself from these types of letters and other spam by subscribing to WHOIS Privacy to your domain names. Here are additional reasons why you should be using WHOIS Privacy on your domain names.
GreenGeeks offers inexpensive ID Protect WHOIS Privacy Protection for domain names registered with us.
What do I do with this letter?
Turn the paper around, use it for notes then shred it and recycle it when you're done with it!