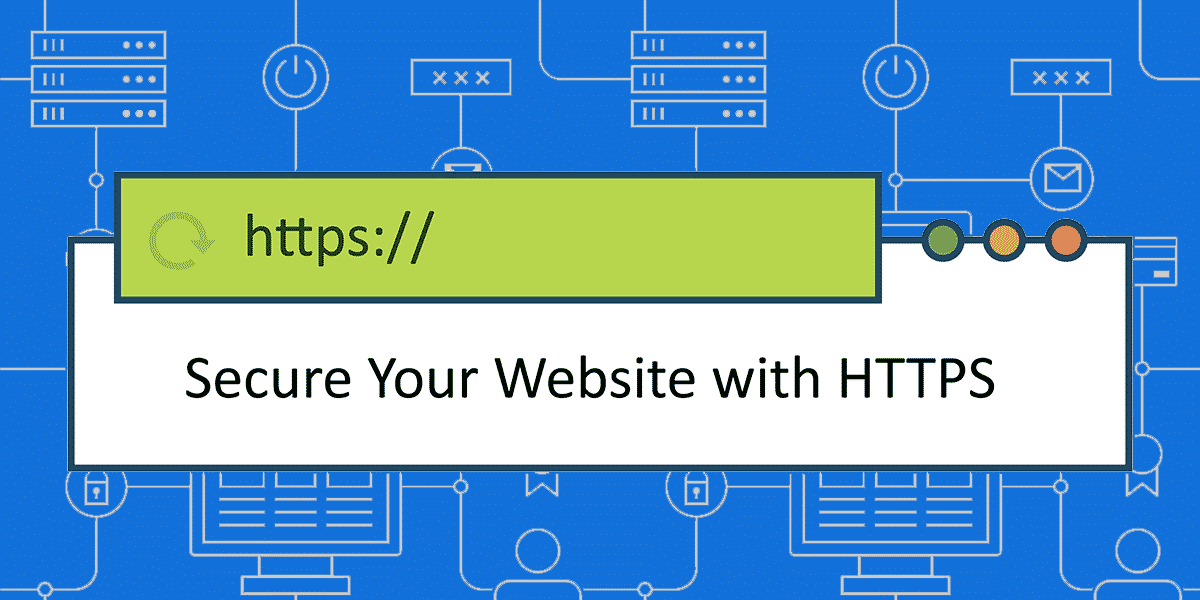 Is your site ready for big changes regarding Chrome's latest update? If not, you may see a decline in traffic as well as engagement from visitors. Starting July of 2018, Chrome will tell people directly if a site is secure or not.
In the past, Google has made a few adjustments to how it handles secured websites. There was talk about showing alerts to users in 2017, and now Google is pushing that ability.
Whether you have an online store or running a simple blog, the difference between HTTP vs HTTPS is huge. And I'm not talking simply about making a sale. In fact, how your site appears in Google Chrome will impact your overall success.
How Google Chrome's Update Will Affect Your Site
As Google focuses more on security, the search engine giant is pushing a new feature to its popular browser. This integrated ability will determine if your website is using a Secure Sockets Layer.
The URL of your site in the address bar is preceded by "Not secure" if no SSL is detected.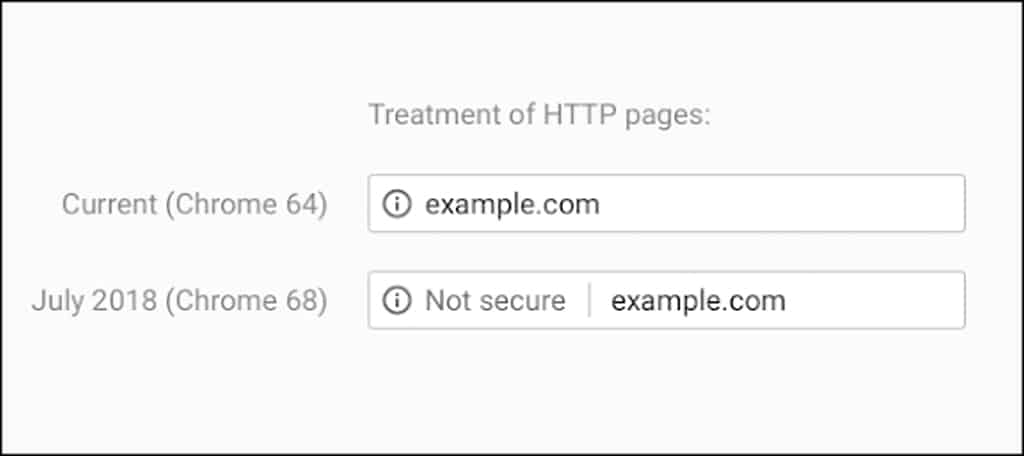 This is just the tip of the iceberg in terms of what website security means to your online presence.
How Google SSL Changes Make a Difference
In reality, there is a massive difference between a secured and not secured website. It's not just something that lets people know their data is safe and that your site is legitimate.
Here are three primary points you need to consider when it comes to website security and promoting the site with an SSL.
1. Authenticates Between the Site and Visitors
Using an SSL protects data to and from your website. It makes it more difficult for hackers to intercept or change information while in transit. For example, a hacker could change the images or even launch executable software within elements you view from an unprotected site.
Think of adding SSL as creating a tunnel from your visitor directly to your website. The stronger you make that tunnel, the less chance someone can affect the visitor from the outside.
The rain outside on the street doesn't affect you if you're in a subway system. This is a simplified example of what encrypting data with SSL does for your online guests.
2. Fills Visitors with Confidence
Many online shoppers avoid making purchases from sites that are unsecure. Others often do not trust the content, even if it's a blog full of facts and statistics. Seeing that deep green message that a site is secure in the address bar makes an impact. Premium SSL certificates come with Dynamic Site Seals, warranty and other benefits that instill further confidence.
When you consider the massive amount of competition on the Internet, the last thing you want to do is send away potential customers. And a lack of an SSL will do just that for a lot of them.
Keep in mind that Google Chrome users make up nearly 60% of the online traffic worldwide. It's safe to assume more than half of your visitors will see if your site is secure or not.
3. Improves SEO for Page Rank
Since the Penguin update of 2012, Google has put in a great deal of effort to promote security and quality. Today, sites protected by SSL enjoy a higher priority in search engines.
Experiment for yourself. Do a Google search concerning any topic. It's safe to assume that most of the top 10 results are from sites with either an SSL certificate or have high domain authority.
It's All About the User Experience
Google's SSL requirements for a safer Internet only work to improve the user experience. And that's the main point of this update. The more confident others are in your site, the more successful you'll become.
By working to improve visibility in Chrome, you work to improve visibility in Google search itself. If you wait too long, you'll most likely lose sales, leads, and subscribers.
Get Your SSL Today and Benefit
The longer you wait to set up a secure website, the more traffic you'll lose. It's as simple as that. You can bet the competition is doing everything they can to take your customers.
GreenGeeks offers various SSL certificate options for your website. Please get in touch with our sales team via e-mail, live chat or telephone and we'll go over your options.