On September 6th and 7th, Latinity was held for the first time in Costa Rica. The venue was at the IICA Instituto Interamericano de Cooperación para la Agricultura, located in Coronado, San José.
An amazing location, to be sure.
Latinity is a two-day conference that brings together Latin American women passionate about digital technologies. It's an event to exchange ideas, reflect on building new proposals and also have the opportunity to meet more Latin American women with the same interests.
Each year, the event changes its location to a different country. And this year, Costa Rica was chosen to have the honor of receiving women from Latin America and the rest of the world.
And a big, "Thank You" to the Sulá Batsú Cooperative who organized the event.
Attending Latinity
More than 530 participants, 30 businesses, companies and organizations attended Latinity. Most were essential to ensure that 60 international women with scholarships from 12 countries were able to attend.
Among the participants were 100 Costa Ricans of rural, Afro-descent and the indigenous population.
GreenGeeks was part of the companies sponsoring the event. I was very proud and excited as Trey, GreenGeeks' CEO, was visiting Costa Rica for the first time to participate.
On a sunny Friday morning, I arrived at the venue to set up the booth and wait for Trey to join Latinity.
Since the start of the day, our booth was the most visited. I think the eyeglass cleaners exclusive to the event were received very affectionately. Everyone wanted one, including myself!
We talked for hours about GreenGeeks. People were very interested in listening to how we as a hosting company are friendly to the environment.
I had a lot of fun talking in my native language (Spanish) with so many women from so many different places. Sometimes, I had moments where a group of women were listening to me all from various countries.
This included women from Peru, Colombia, Dominican Republic, Mexico, and Ecuador. It was very exciting.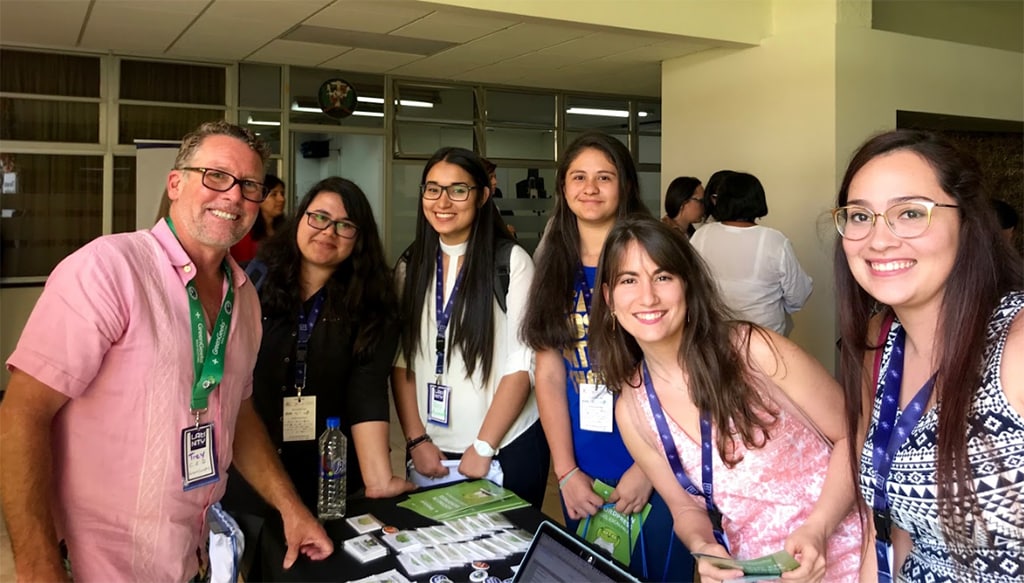 In the afternoon, Marco arrived to join the team. He also had the opportunity to talk with many people. We had a busy day and were full of enthusiasm for the event.
However, I had to prepare to present two talks later. So I enjoyed my lunch and recovered a bit of energy.
My First Talk
The first talk I gave was titled, "Get involved in free software and technology communities to have visibility as a professional woman and woman."
I would tell women how to join different technology communities, such as being volunteers, speakers and organizers. This helps provide visibility as women, have professional growth and be an inspiration for others seeking to follow the same steps.
Women are a necessary talent in the areas of technology. However, they have very little visibility due to the lack of interest society has in recognizing their value.
This is often because of the low motivation of women themselves for involvement and participate in activities that encourage empowerment.
That was my central topic.
At the time, I noticed that I had a room full of women from several countries listening intently. It was a very exciting moment for me as there was a beautiful atmosphere I was breathing in.
We are all together. It was certainly a moment in which I will keep in my thoughts and a feeling that I would love to live again.
I also had the pleasure of sharing the set of questions with another speaker, Milagros Valdez, from Peru. She presented her talk, "Focus on women and their role in different work environments and their ability to face it with their knowledge".
The session was very inspiring. And I loved hearing that we had a common interest; fighting to make us look like strong and capable women. Part of this process is finding a value that makes us unique.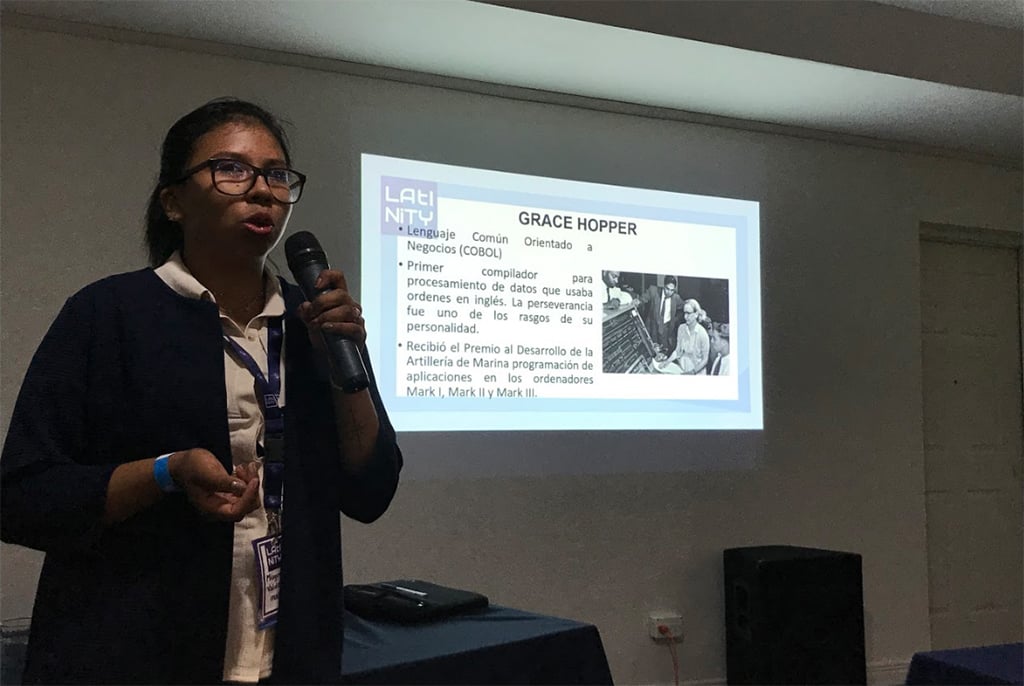 After this talk, I had another lined up. I gave both talks the same day because we would only be available at Latinity on Friday. That same weekend, we had another event that awaited us.
My Second Talk
My second talk was titled, "Your ecological website." First, I would explain the pollution caused by digital data and how to help the environment by having an ecological website. I went on to explain steps to follow and how GreenGeeks is an environmentally friendly company.
I love giving this kind of talk. It makes people wonder how the internet and data centers are contributing to increasing pollution.
Final Thoughts on Latinity
Latinity was a wonderful experience for me. Not only to represent GreenGeeks as a sponsoring company, but also the opportunity to be surrounded by so many talented women each with their dreams and aspirations.
And all with a common feeling of being united.
It was an awesome women conference! I'm looking forward to the next one!