Displaying contact information in your site does major things: a) it improves trust in the brand, and b) makes it easier for local consumers to find you. You could simply add this information to a webpage, but it would be lacking.
In reality, you would want to add the company address in WordPress with an SEO-friendly markup. And it wouldn't hurt to also deliver a map so potential customers can easily find your business.
In this tutorial, I'll show you how to add the company address to your WordPress website including important information such as hours of operation and Google Maps.
Getting the Google API Key
Google now requires billing information when using JavaScript APIs. This doesn't mean you'll be charged, but it does make the process of getting an API key a bit more convoluted than it was before.
The bottom line is you'll need the API key to proceed.
Go to the Google Maps Platform site and click, "Get Started."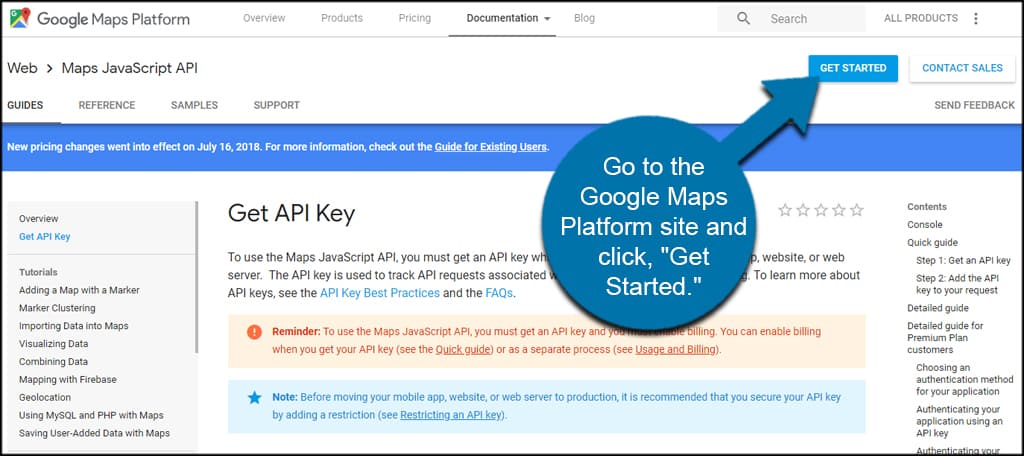 Click the "Maps" checkbox from the new window. Click the "Continue" button when it highlights on the bottom right.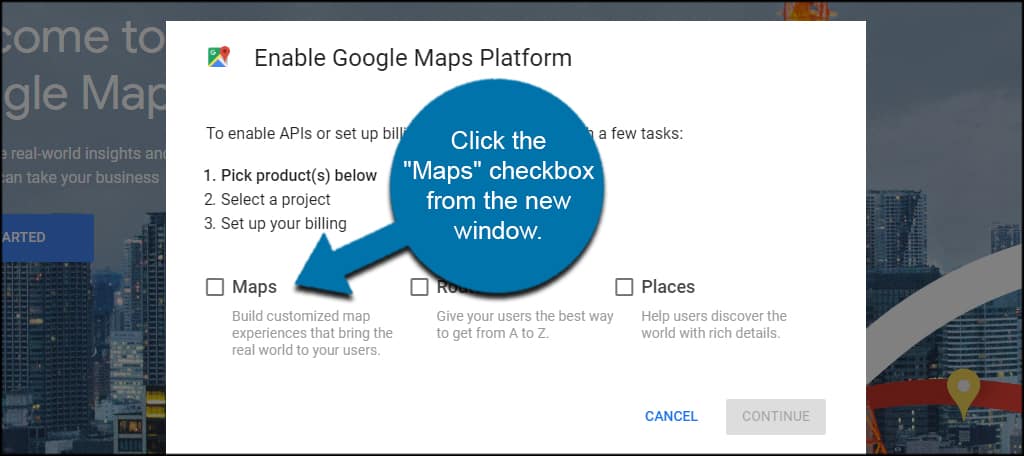 Select "Create a new project" from the drop-down box.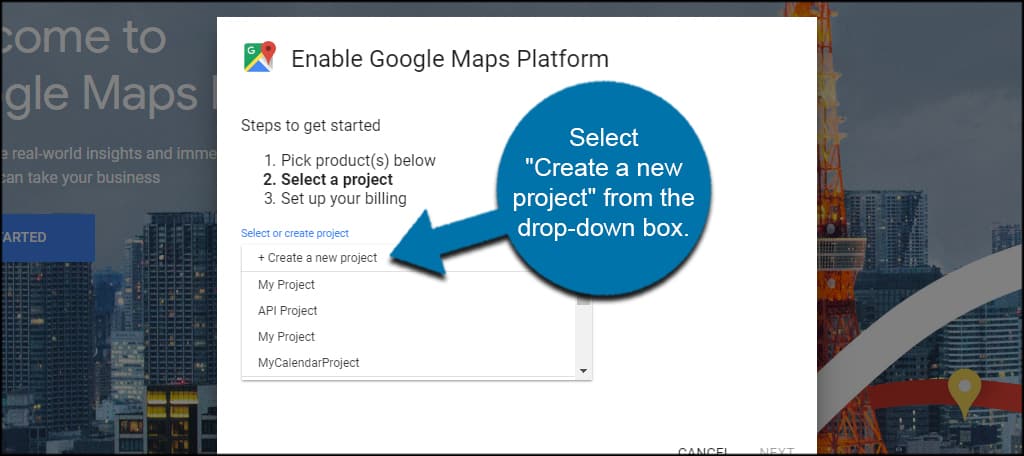 Give the project a new name and click "Next." Make this name something you'll easily recognize for future reference.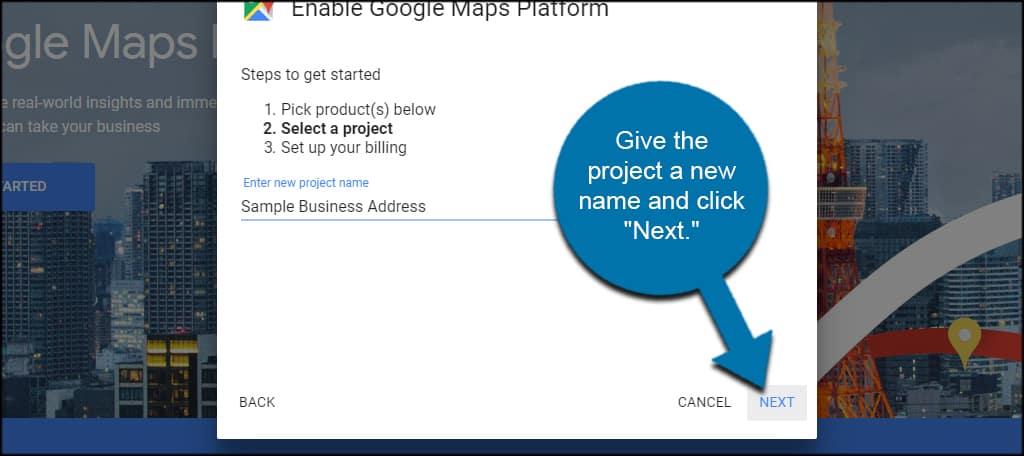 If you do not have a billing account enabled in Google, you'll need to do so now. Click the "Create Billing Account" option and follow the steps.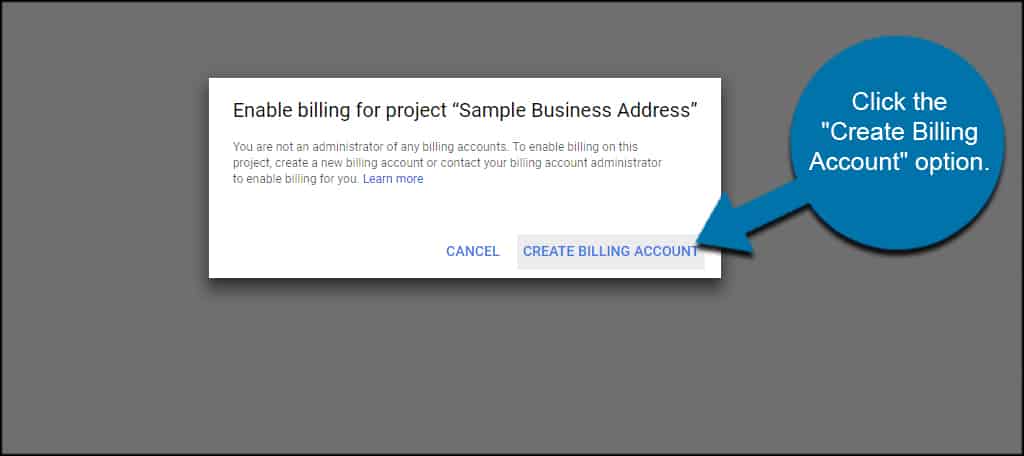 Once you've added your billing information, copy the API key Google will give you. This is needed to use the Google Maps platform, and you must have it to continue this tutorial.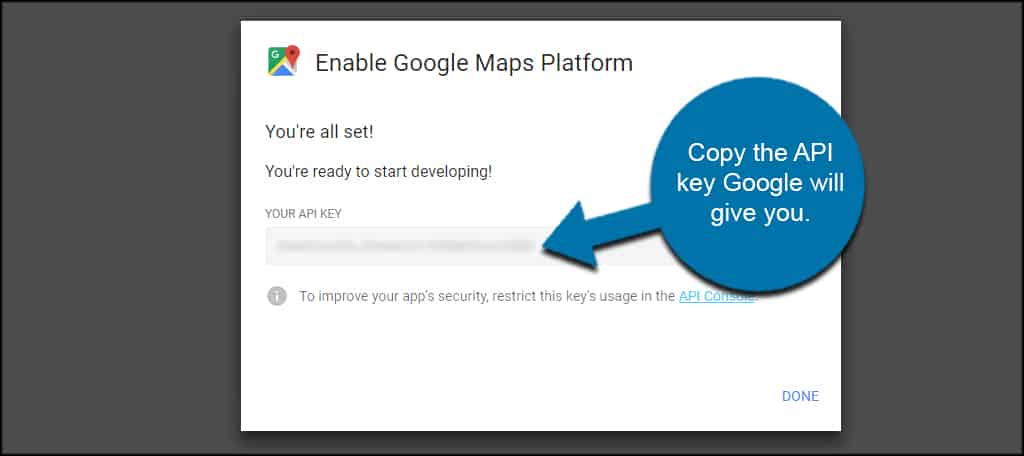 Using Business Profile in WordPress
Now that we have the API key, let's add the WordPress Business Profile plugin. This is an easy tool that comes with a few customizable settings and works well for adding rich contact information for guests and search engines.
It comes with a shortcode you can use virtually anywhere in WordPress, a Gutenberg block for easy adding and a sidebar widget. This way, you can pick and choose exactly where you want to add the company address in WordPress.
Install and activate, "Business Profile."
Click the option on the left for "Business Profile."
Input your business info. This includes things like selecting the scheme type, which is used to best describe your business. You can also add images, business name, and address.
Input the Google Maps API key you got earlier.
You can then fill out the rest of the form for the business. Add your contact page if you have one, set up a schedule for open hours, and you can use multiple locations in this WordPress business plugin.
Click the "Save Changes" button on the bottom.
Adding a Widget
First, let's add a widget in WordPress for the company address. This means it'll show up in the sidebar of the website.
Go to Appearance and click, "Widgets."
Drag and drop the "Contact Card" widget into the sidebar. You can place this anywhere you'd like.
Check all the options you want to show in the sidebar. Anything you select will be added to the widget for visitors to see.
Click the "Save" button to commit your changes.
The widget is updated instantly on the frontend of your website.
Using the Shortcode
The Business Profile plugin for WordPress also comes with a shortcode you can add to any post or page.
Let's say we want to add a more robust contact page in WordPress. If you have a contact form already available, you can easily add the shortcode before or after it.
This gives users a one-stop location to find information about your business and to reach out.
Create or open a page from the dashboard.
Paste this shortcode into the page editor:[ht_message mstyle="info" title="" show_icon="" id="" class="" style="" ][contact-card][/ht_message]
Once you save or update the page, the WordPress business info plugin will do the rest.
Be Transparent
One of the biggest reasons why many site owners use a WordPress business plugin like this is to offer transparency. Visitors are more likely to trust a brand if it's easy to contact.
In fact, a lot of people will not shop at a business without easy-to-find contact info.
Add your company address to WordPress and improve the connections between your brand and the consumer.
What business information do you currently offer visitors to your website? How detailed is your contact page?