Are you looking for a way to add comment custom fields in WordPress? The comments section invites visitors to converse with each other and leave valuable feedback you can use to improve your website. WordPress comes with a built-in comments section that is ready to go. It has four default fields including Comment, Name, Email, and Website.
While these are usually more than enough, some web developers may want to add their own custom fields to the comments section. As always in WordPress, there is a plugin that can do just that. Today, I will demonstrate how to add comment custom fields in WordPress using the WordPress Comments Fields plugin.
Why Add Custom Fields to Comments in WordPress
It is a common complaint from visitors that they do not like to enter too much information to just leave a comment. However, required fields help prevent spam bots from leaving comments in WordPress. Of course, there are other ways to prevent spam comments like using CAPTCHA in WordPress.
The difficulty comes with finding the perfect balance between too much and just enough. Creating your own custom fields required for the comments section can help you find that perfect balance. It can also help you collect more information about your visitors while preventing spam comments.
What other kinds of information can I ask for? You can can anything you want, but you need to keep it simple. For example, asking for Facebook page links give you the advantage of being able to find your visitors on Facebook, but it's actually a lot of work for someone who just wants to leave a comment.
As a rule of thumb, make sure it takes no more than 30 seconds to fill out the comment fields. If it takes too long, you will not have a comments section anymore.
How to Add Comment Custom Fields in WordPress
Today, I will demonstrate how to add comment custom fields in WordPress using the WordPress Comments Fields plugin. This plugin allows you to customize your comments section fields. Not only can you add traditional text boxes, but you can also add select and radio options. Having uncommon requirements to leave a comment is a great way to keep spam bots from leaving comments.
Installing WordPress Comment Fields
Let's start by clicking on Plugins and selecting the Add New option on the left-hand admin panel.
Search for WordPress Comment Fields in the available search box. This will pull up additional plugins that you may find helpful.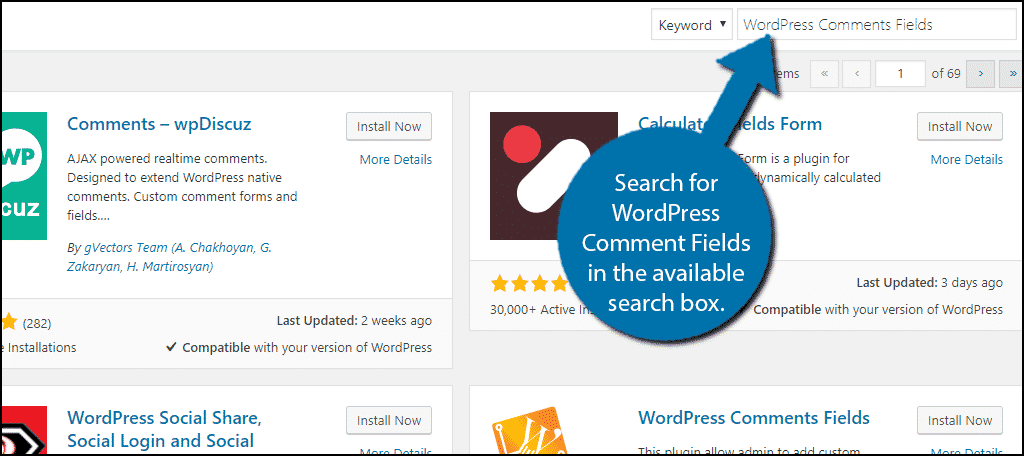 Scroll down until you find the WordPress Comment Fields plugin and click on the "Install Now" button and activate the plugin for use.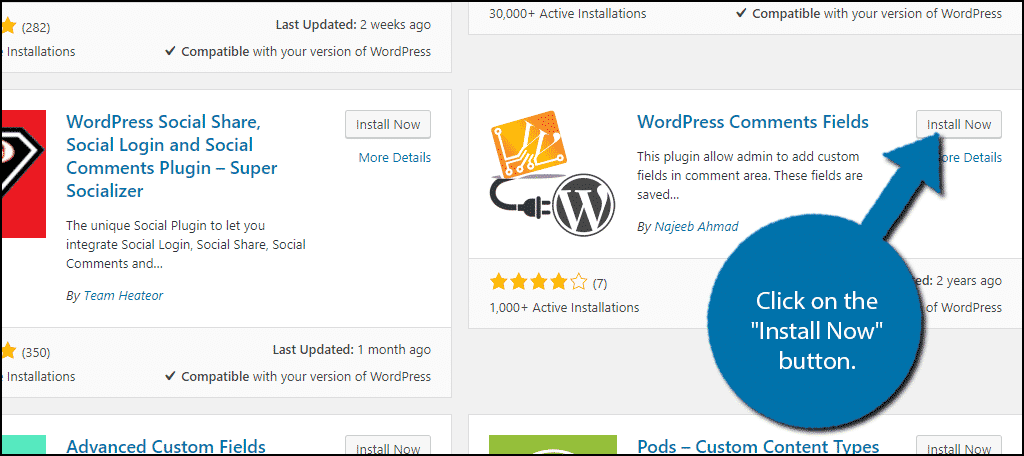 On the left-hand admin panel click on Comments Fields. This will pull up the main settings page.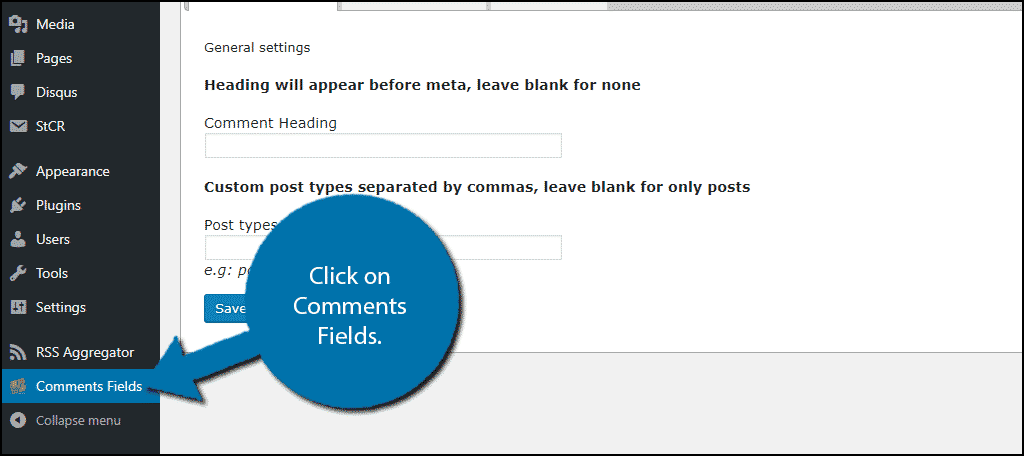 Adding Custom Comment Fields in WordPress
This plugin is very simple to use. Click on the Comment Fields tab.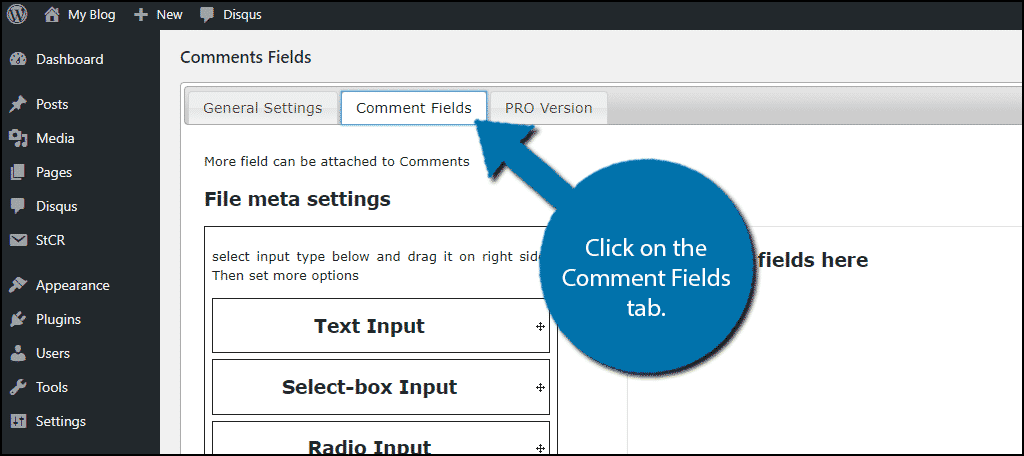 The plugin offers four options to add to your comment fields. These include select box, radio input, checkbox, and the traditional text input. Click and drag the option you want into the box on the right.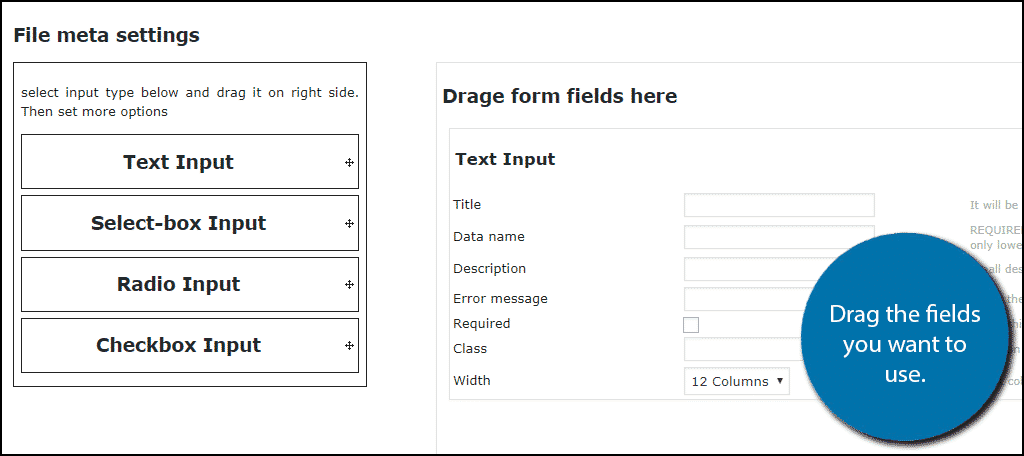 You can drag multiple fields into the box. You will need to fill out the information for each field. The information needed is dependent on which option you choose to use. The Title entry is what visitors will see when they look at the field. Make sure to make it clear.
Once you have filled all of the information in, click on the "Save all changes" button.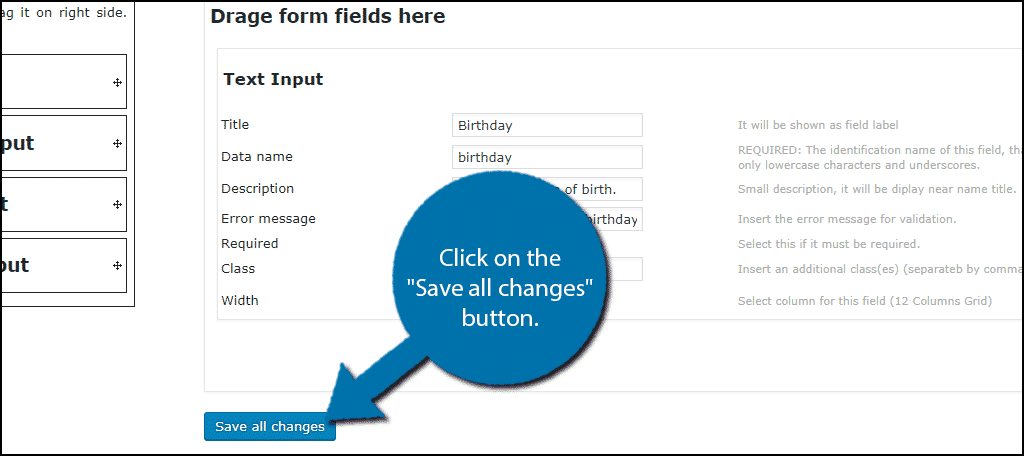 Log out of your account and visit your comments section to see the custom field you added.
Congratulations, you have successfully added custom fields to your WordPress comments section. You can add all kinds of custom fields to your comments section now. You can add more or remove them at any time.
Make Comments Easy
While you can add as many custom fields as you want to the comments section, it doesn't mean you should. When starting out, you will definitely notice that most of the comments you get are going to be spam. As your website grows, more real comments will appear, but if you make it difficult to leave comments, don't expect much.
Let's face it, most people do not like to spend an extra minute to fill out a form or survey. They are not going to spend a minute filling in information to leave a simple comment. Make the process simple to go through to get the best results possible.
What custom fields have you added to your comment section? Why have you added custom fields to your comments section?