WooCommerce is an all-in-one shopping cart system that allows you to easily set up products that are both physical and digital and sell them online. However, if you have a lot of products, it may be a good idea to give your site users a way to filter through them to find what they want. This is where a solid product filter for WooCommerce comes in.
Why You Should Add Product Filters in WooCommerce
Oftentimes an online store has so many products that it can be difficult to find exactly what you are looking for. WooCommerce does have a few built-in filters, but there are a few filter plugins for WordPress that offer a much more dynamic experience.
A more dynamic product filter for WooCommerce will allow your customers to find exactly what they are looking for in a minimal amount of time. This will keep them on your site shopping, and allow them to easily add products to their carts as they filter out what they need.
I have found a great plugin that can help with the filtering of products on your WooCommerce online shop. Let's take a look
WOOF – Products Filter for WooCommerce
The WOOF filter by category plugin allows you to easily filter products using several different methods. These methods include filtering by
Categories
Attributes
Product Tags
Custom Taxonomies of Products
Product Price
This plugin is kept up-to-date and always supports the latest version of WooCommerce. It is lightweight and compatible with almost any other plugin.
You can use the plugin in two ways: as a widget, or use WOOF shortcodes provided to place the filter by category option wherever you want on your online store.
Let's take a look at how to install and use the WOOF filter by category and other methods plugin.
Install and Activate WOOF
In order to use the WOOF shortcodes and other options to filter products, you have to install and activate the plugin. You can do this from the plugins page in your WordPress admin dashboard.
Once the plugin has been installed and activated, click on WooCommerce > Settings.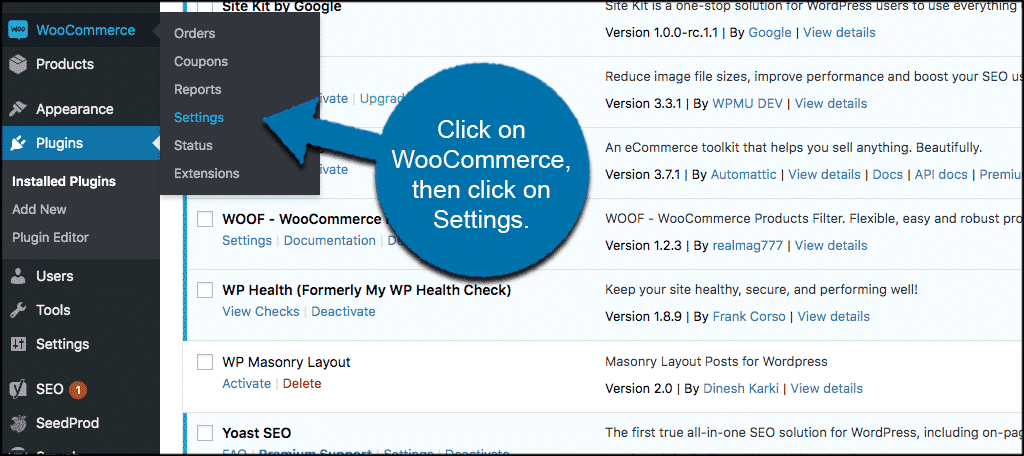 You will see that a new tab has been added to the setting's section for WooCommerce. This tab is called "Products Filter." Click on it to access the WOOF plugin settings.
WOOF Setup
When you get to the setting's page for WOOF you will see 6 tabs. They include:
Structure
Options
Design
Advanced
Extensions
Info
Go through all of these tabs and configure the plugin how you feel best for your online store.
Structure
Fill out the structure of the plugin here including button setup and dropdown configurations.
Note: If you click on any of the "Additional Options" buttons, a popup box will appear with even more configuration options to choose from.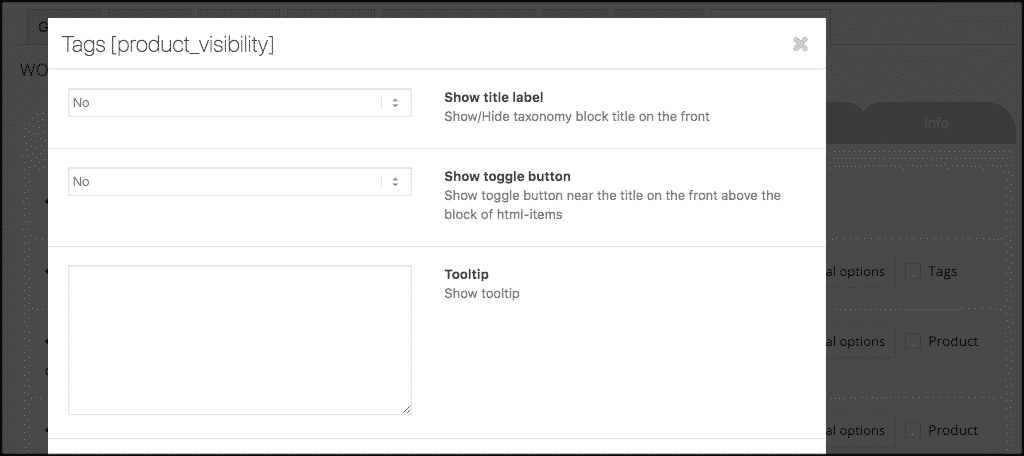 Options
Set the plugin options here as you want them to be on the front end of the website. This includes things like showing available product count in stock, hiding empty items and autosubmit features.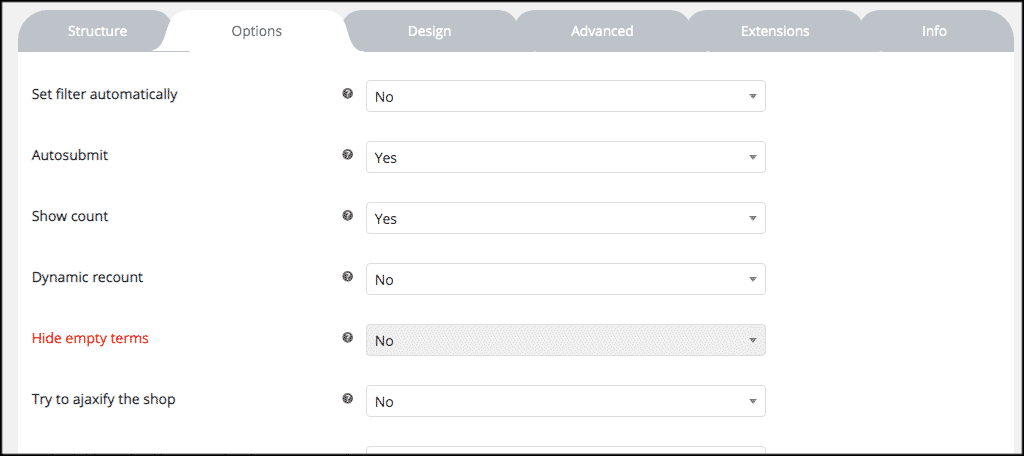 Design
This is where you will set the look and feel of the WOOF plugin. There are several different skins and other design options. Choose those that best fit the design of your website.
Advanced
Add custom code and other advanced options on this tab. This is for individuals who understand how to add custom CSS.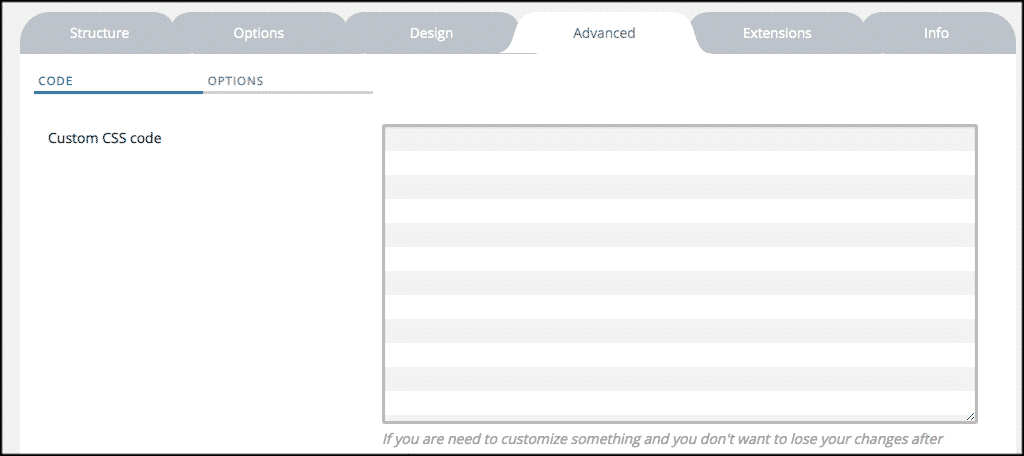 Extensions
Here, you will find a list of other recommended WooCommerce extensions made by the same group that created the WOOF plugin.
Info
This tab will show you certain info about the plugin. This includes a video and some demo sites to help you get a feel of what you can do on your own.
Using the Product Filter for WooCommerce
As stated above, you can use the WOOF product filter for WooCommerce in two ways. You can use the widgets in any widget area of your website you would like, or you can use WOOF shortcodes to put the filter in posts and pages.
The choice is up to you. Use one way, or use it in both ways. That's it! You are now allowing your website customers to quickly and easily use a plugin filter for WordPress to filter out the exact products they are looking for in your online store.
Final Thoughts
When you allow your online store customers to use a product filter for WooCommerce, you give them an easy way to filter out products and find exactly what they want. This will lead to a better shopping experience and more time spent on your website.
Have you tried using the WOOF plugin? Do you allow customers to filter products in other ways?