Do you want to add rich snippets to your WordPress website? Rich snippets allow you to display interactive content like reviews, events, products, articles, and much more. Many websites utilize them and so should you, but the problem is actually adding them. This is not a built-in feature of WordPress, but it can be added.
The quickest and easiest way to add rich snippets to your website is to use a plugin. Rich snippets are widely used and you can find many different plugins. Some of them will specialize in one type of rich snippet, while others will have more options. Today, I will demonstrate how to add rich snippets in WordPress using the All in One Schema Rich Snippets plugin.
How Can Rich Snippets Help Your Website
Rich snippets are most commonly used to show user reviews on websites, but they can do so much more. They make your content more attractive and can help increase the number of clicks on certain content. Search engines like Google use rich snippets all the time and using them can help your website become more visible on certain searches. The best way to use rich snippets is to treat them like a short description of the actual piece of content.
For example, let's say you run a website that focuses on cooking recipes. Every recipe has certain facts that are important before someone begins. These may include things like cook time, calories, serving sizes, ingredients, difficulty and other factors. Using rich snippets to display this information can make it extremely easy for visitors to find the recipe that suits their needs.
How to Add Rich Snippets in WordPress
Today, I will demonstrate how to add rich snippets in WordPress using the All in One Schema Rich Snippets plugin. It's a very intuitive plugin to use and has a wide assortment of options available to meet any website's needs. These can be placed on any pages or posts on your website and customized perfectly for your website.
Installing the All in One Schema Rich Snippets Plugin
Let's start by clicking on Plugins and selecting the Add New option on the left-hand admin panel.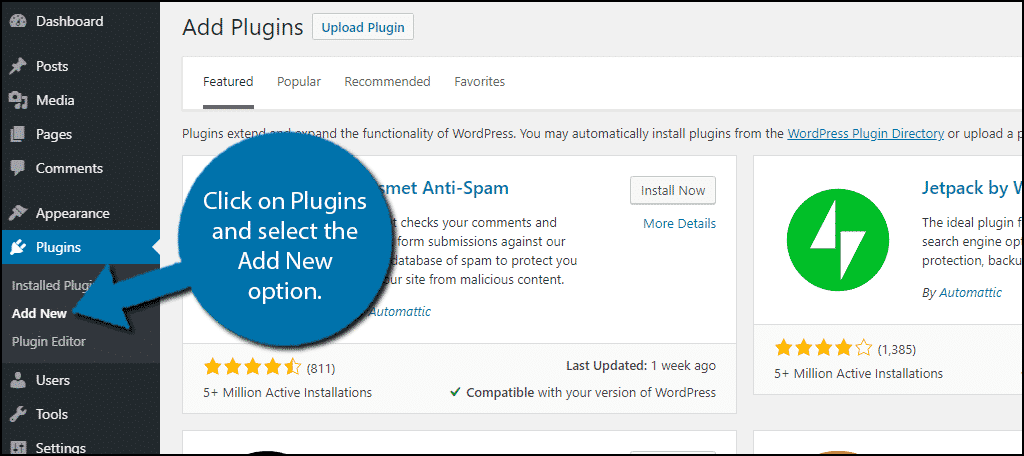 Search for All in One Schema Rich Snippets in the available search box. This will pull up additional plugins that you may find helpful.
Scroll down until you find the All in One Schema Rich Snippets plugin and click on the "Install Now" button and activate the plugin for use.
On the left-hand admin panel click on the Rich Snippets option. This will pull up the main settings page.
Using the All in One Schema Rich Snippets Plugin
As I said before, this plugin has a lot of options, You can use it for item reviews, events, person, product, recipe, software application, video, article, and service. These are all displayed in a list on the main settings page. If you see the topic that meets your needs, click on it to start setting up a rich snippet for it. Once you have clicked on a specific item, you will see what entry fields you can use when you are editing a post or page.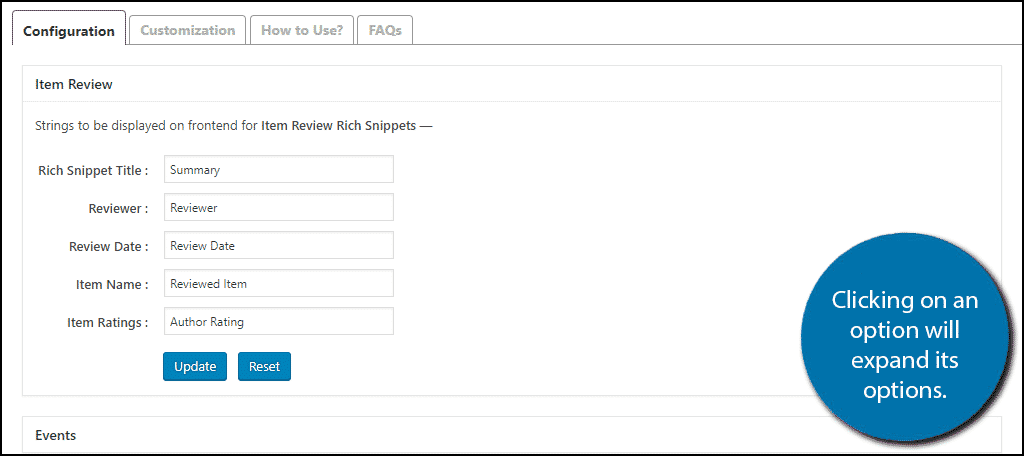 You can change these to your liking, but for the most part, they do include the most popular options you could want but change it to meet your needs. Click on the "Update" button to save your changes.
Visit any existing page or post or create a new one to start adding rich snippets to your content. Once you are in the editor, scroll down to the Rich Snippet section. You will now need to select what type of rich snippet it is. Select the appropriate option.
You will now be able to fill in the information for the rich snippet. Once you are done adding the information, save your work. You can now view the changes on your website.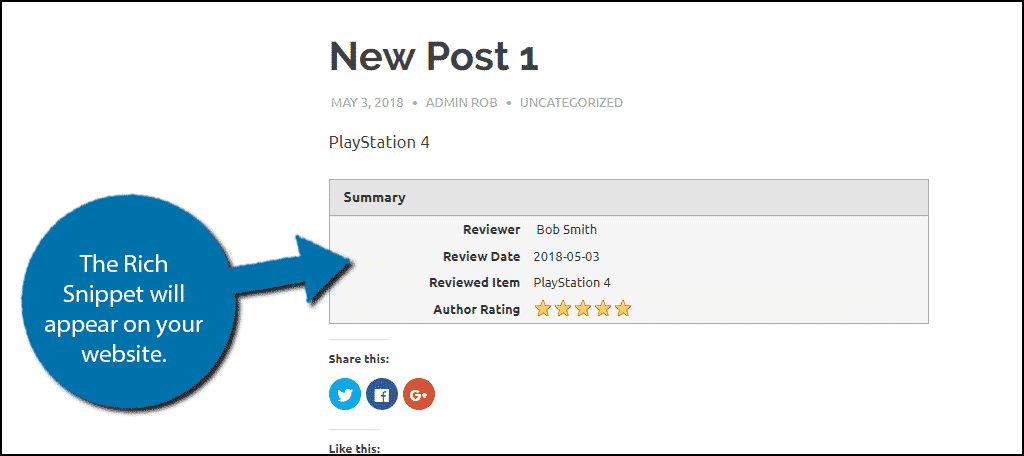 Congratulations, you have successfully added rich snippets to your WordPress website. You can use them for a lot of different things, so take the time to learn where they can work best on your website.
Lead Visitors to the Key Points of Your Content
Some visitors find it very intimidating to click on an article and see a lot of text to read. Most people want a short description listing the key points of the content. This helps them find what they are looking for quickly. An example of this are product descriptions. Many companies provide very lengthy descriptions, but most of them make the key points stand out using various techniques. Rich snippets are a great way to list the key points of your content or products on your website.
How easy do you find the plugin to use? What will you be using rich snippets for on your website?
Robert has been writing tutorials about WordPress and other CMS for over 3 years since joining the GreenGeeks marketing team. Thanks to this, he has had the opportunity to research and master several areas of WordPress including plugin usage, SEO, website design, and social media integration. When he is not creating content for WordPress, Robert is digging up new content ideas for environmental pieces. These range from the pollution in our air to the danger's wildlife face. And with a bachelor's degree in electrical engineering, he is always eager to discuss the way our technologies are affecting the environment, especially when it comes to solar energy.