Amazon is the most popular eCommerce platform in the world, which means all of your visitors most likely use it. As a result, it is the most important affiliate partner that every website should take advantage of, and the AffiliateX plugin can help maximize it.
Simply put, this plugin allows you to perform multiple affiliate styles throughout your website. These include single products, pros and cons, comparison tables, and much more. And it's all done by selecting a block in the Gutenberg editor.
Today, I will demonstrate how to make affiliate money on Amazon with the AffiliateX plugin.
This plugin is for:
WordPress 5.9
Plugin: AffiliateX v1.1.9
Why You Should Join Amazon Affiliate
Affiliate marketing is one of the most lucrative ways a website can make money.
In simple terms, you just need to advertise a product or service from another website, and if one of your visitors clicks on the link and makes a purchase, you get a small cut of the money.
It's really easy and the bigger your audience, the more profitable it becomes.
However, finding the right products to advertise can be hard, especially when you consider your own audience.
After all, it wouldn't make sense to advertise throw pillows on a gaming blog. And that's why Amazon Affiliate is so popular. You can buy just about everything on Amazon, thus, you have access to a giant pool of products to advertise.
While the commissions will range from 1% to 10%, the more expensive the item, the better the results. But more importantly, having a product that your userbase is interested in on a brand they trust will bring in more money.
Odds are visitors won't buy off of a website they don't recognize, even if it is a good deal.
How to Use AffiliateX Amazon Marketing in WordPress
Step 1: Install AffiliateX
As I said earlier, this plugin adds blocks for a variety of affiliate advertising techniques. They are usable in posts, pages, and even in your widget section (just be careful about the size).
This makes the plugin very easy to use, so beginners are welcome.
One thing you need to do in advance is to actually sign up for the Amazon Affiliate program. There isn't much of a point of using this plugin if your affiliate account is not set up, and more importantly, you won't get paid.
Let's start by clicking on Plugins and selecting the Add New option on the left-hand admin panel.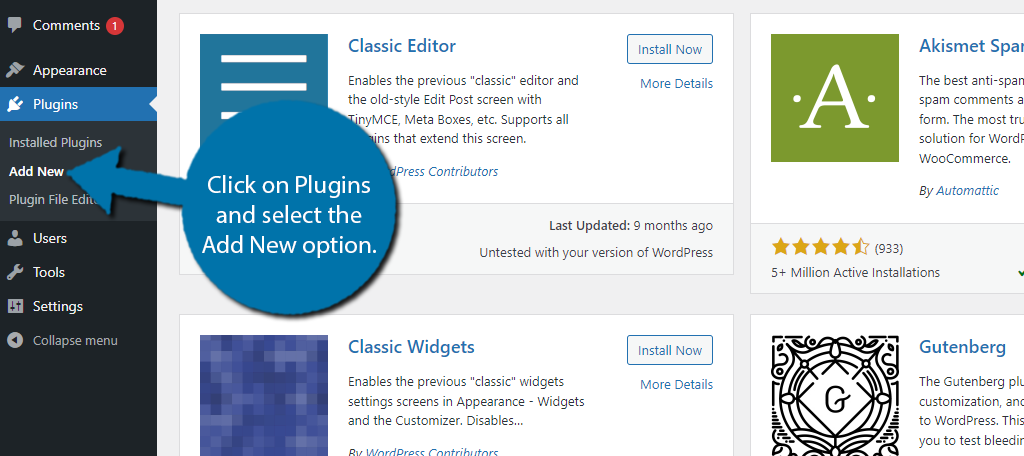 Search for AffiliateX in the available search box.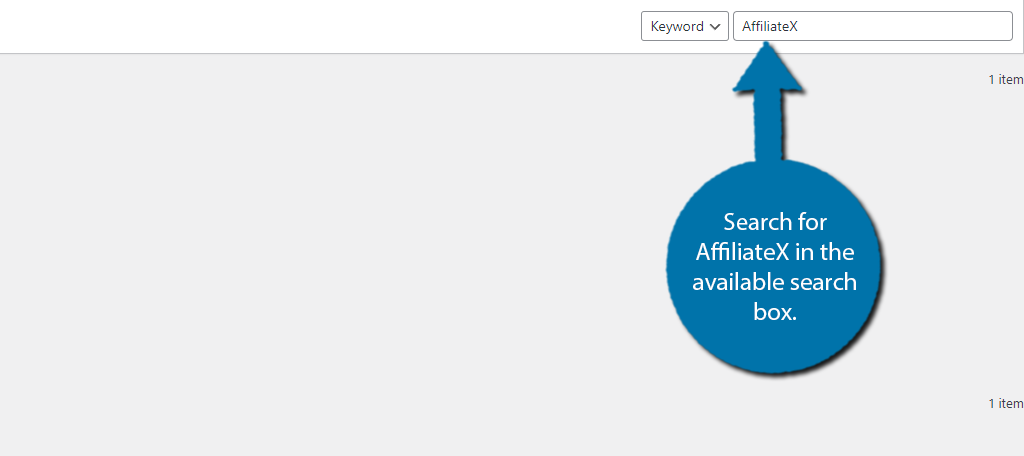 Find the AffiliateX plugin and click on the "Install Now" button and activate the plugin for use.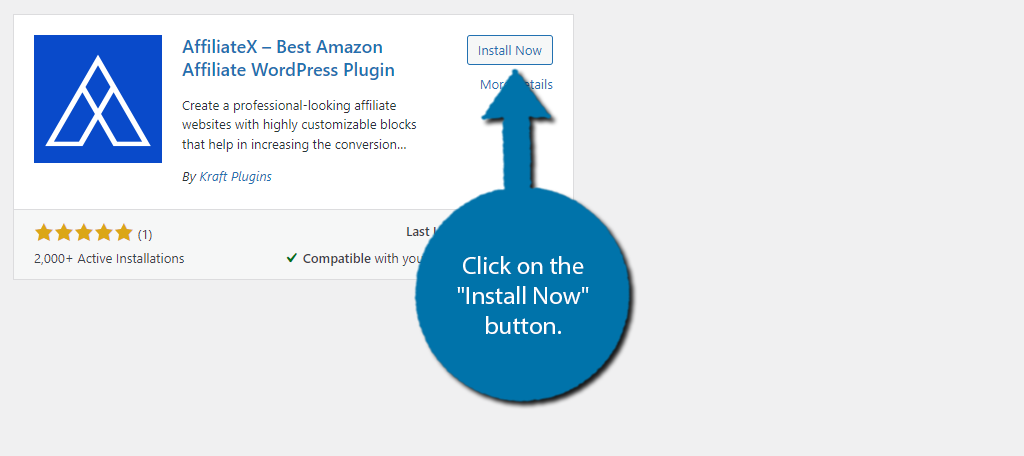 Step 2: Customize Your Blocks
This plugin is block-based, thus most of the settings are specific to the blocks themselves. However, you can do some general customizations that will be applied to all blocks that this plugin adds.
To do so, click on AffiliateX and then click on the Customization tab.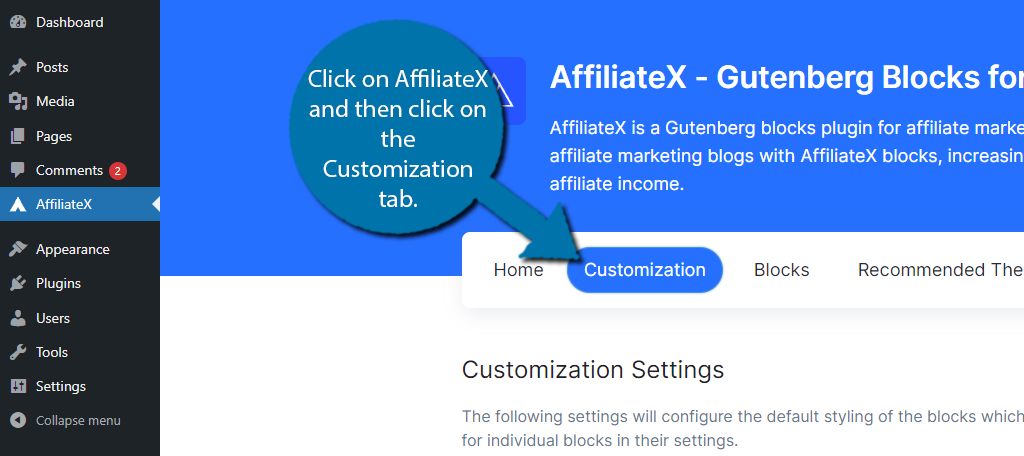 Here, you will find some general options that can be applied to every block. They include the font family, font color, button color, the editor and sidebar width, along with Font Awesome settings.
Go through this section and pick the best options for your specific website.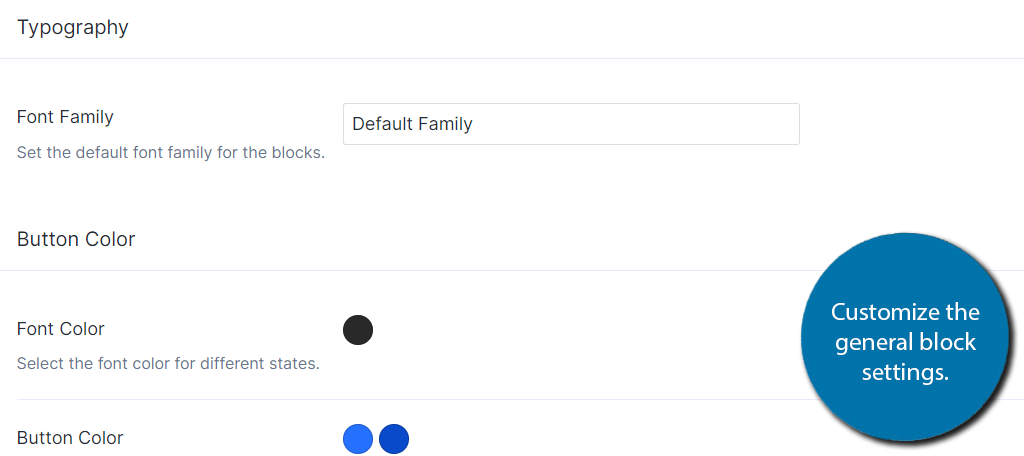 You can also click on the Blocks tab and select which are visible. This can help eliminate block bloat and make it easier to find what you are looking for.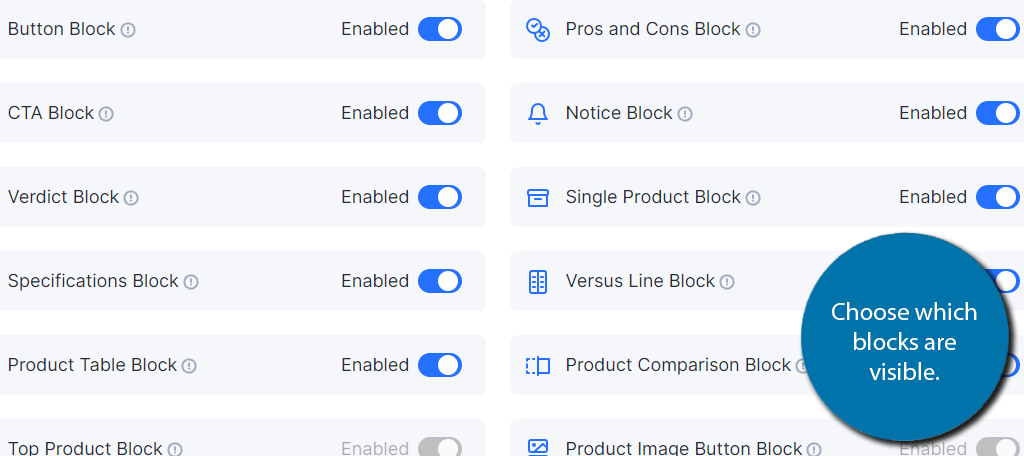 The rest of the info in this section is just informing you about the Pro version of the plugin, recommended themes, and the changelog (all of the update information).
Now it's time to focus on the blocks.
Step 3: Add AffiliateX Blocks
Almost all of your time will be spent configuring the individual blocks themselves. Since there are so many, I won't be able to cover them all. Instead, I'll focus on one as many of the settings are similar, but each has specific options due to their unique nature.
Again, you can use these blocks in your posts, pages, and widget areas, but I'll only showcase them in a post/page environment.
Go to any post or page on your website or make a new one for testing purposes. Click on the "+" button and search for AffiliateX to pull up all of the plugin-specific blocks.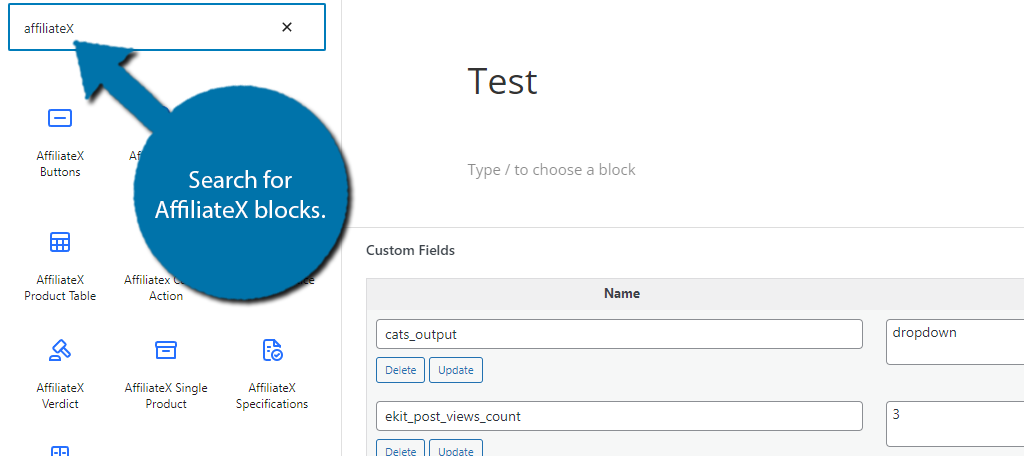 For this example, I will choose the AffiliateX Pros and Cons block. Each one has unique settings, so you really do need to learn how to use each one individually, but luckily, none of them are hard to master.
Click on the block you wish to add.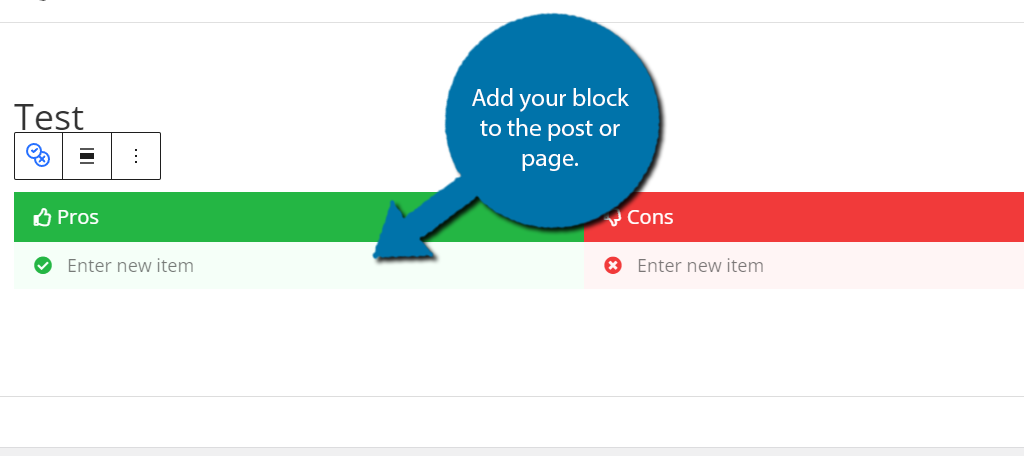 This block allows you to show the Pros and Cons of a particular product, which makes it a great addition to any review post. As such, many blogs will definitely want to take advantage of it. You can enter text into both the Pros and Cons columns.
Step 4: Customize the Blocks
This block, and most of the others, are full of customization options. If you click on the block and check out the settings section, you will see a lot of options.
You can find different formats in the Layout section to give it a more unique look. The General settings allow you to change the box shadow, content type (list or paragraph), alignment, and more.
There are individual sections for the Pros and Cons which allow you to change the symbols used for each. There are options for colors, borders, typography, spacing, and more available.
As you can imagine, you can do a lot with each block.
Go through each option and make changes as you see fit. The block will change in real-time, so, you can immediately see the results.
And that really covers the plugin, congratulations!
Just add the block you want to use, enter the information, and customize the block. Oh, and don't forget to add the most important part, the amazon affiliate links.
Follow the Amazon Associates Central Guidelines
The Amazon Affiliate program is an amazing opportunity for any website. However, you need to make sure you follow the rules.
If you don't, you won't be in the program for long.
The good news is that Amazon has compiled all of the information you will need to succeed in the Amazon Associates Central database. This is where you will find all of the guidelines and recommendations right from Amazon.
For example, did you know you need to tell your audience you are an associate? That's why when you see an Amazon link on social media, you will typically see a "#ad" as one of the tags. This lets everyone know that you are being paid to share a link.
And yes, even if you didn't make a sale, it is still sponsored content because you have a chance at making money. Even on your own website, you need to make it clear it is an affiliate link. All of this can be found in more detail from Amazon themselves.
Failure to comply with this and other rules will get you removed from the program fast.
Make Money With Amazon Affiliates Today
It can be difficult to turn a profit when starting a website. One way you can speed that process up is by utilizing affiliate programs, and Amazon just happens to have the most prominent program available.
More importantly, you will always be able to find something your audience is interested in due to their huge selection of products.
What is your favorite AffiliateX block? How do you approach affiliate marketing?