One way to use a website as an income generation tool is to display classified ads on its pages. WordPress-based sites can be made to do this very easily. With no programming skills, website owners can take advantage of WordPress classifieds plugins.
You can show some classified ads on your WordPress blog, or turn a web property into a full-blown classified ads website.
I found three such plugins which accomplish the task seamlessly. They are: WP Classified, Another WordPress Classifieds Plugin (AWPCP), and Your Classified Ads. In this introduction, I will go over a brief description and function of each plugin.
To use these, you will have to install the plugin and make your adjustments accordingly.
WP Classified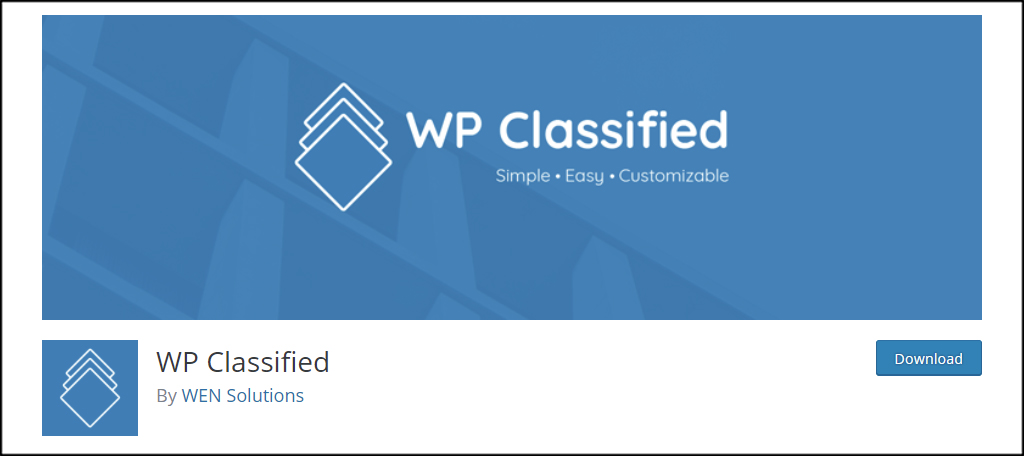 WP Classified allows for the creation of classified ads in minutes. With the plugin, you can display free and paid ads, as well as implement PayPal as a payment method for visitors to pay for their classified ads.
The plugin also allows for auto payments, image uploads, tagging, ad rotation, email notifications for submitted ads and more. While the plugin offers a quick and simple solution for the creation of a classified ad section on a blog, it is not the most advanced classified ad plugin.
Another WordPress Classifieds Plugin (AWPCP)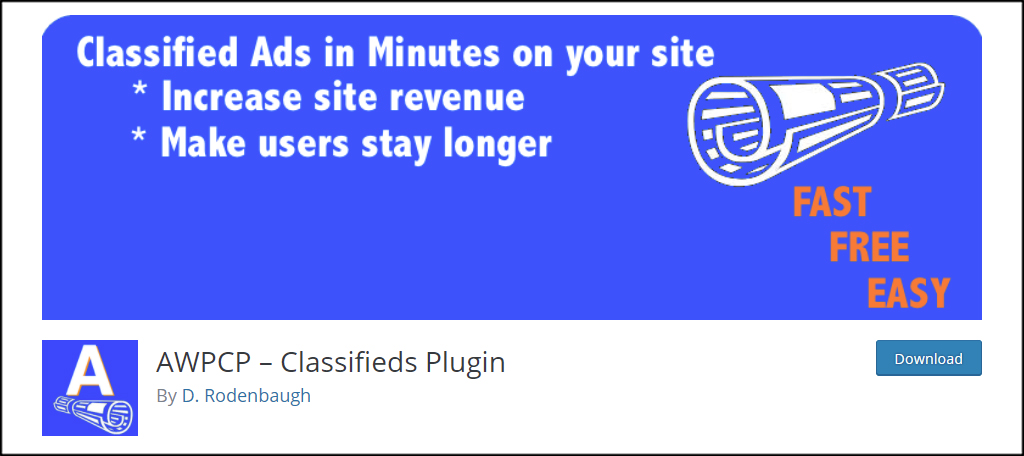 Another WordPress Classifieds Plugin (AWPCP) essentially performs the same tasks as the above plugin but with a more elaborate set of options. In addition to ease of use, it comes loaded with features which can be customized to suit your own unique style and needs.
Among its features:
Users can browse ads by city, state, country or keyword
Website owners can dictate the amount of HTML code that can be used by visitors to create ads
Automatic ad expiration
Ads can be easily shared throughout a number of social media sites
Audience can police ads for offensive and spammy content via a flagging system
And more…
In addition to PayPal, the plugin can also be configured to accept payments through 2Checkout and Google Checkout.
WP Adverts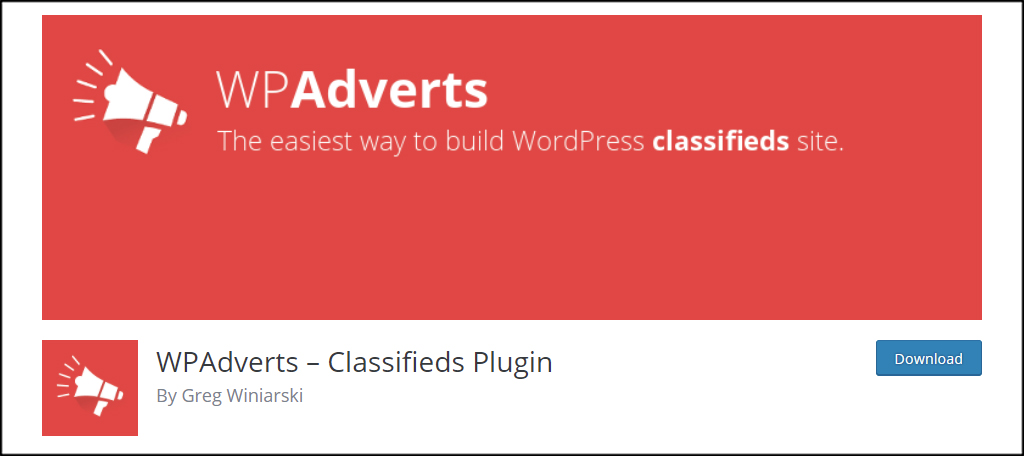 WP Adverts is a bit smaller than some of the others. However, it has great potential and comes with a wide assortment of tools and customization. What makes this attractive for some is the ability to use premium add-ons to expand what the plugin can already do.
Some of WP Adverts most notable features include payments modules, bank transfer gateways, drag-and-drop image uploads and setting expiration dates. The premium add-ons include WooCommerce integration, attaching BuddyPress, PayPal payments and reCAPTCHA anti-spam ability.
This plugin would probably rate higher for me but it requires a paid add-on to use PayPal. This is something other systems provide for free. Aside from that, it's quite a useful tool.
Classifieds Can Be Beneficial
Adding a classified section to your site can open the doors to a variety of possibilities. It's a good way to make money from your site while encouraging visitor traffic. Because the above tools are flexible, you can set them up in a variety of ways to fit your site's niche.
What methods do you use to make money from your site? Would you consider using a local-user classified section for patrons of your brick-and-mortar business?