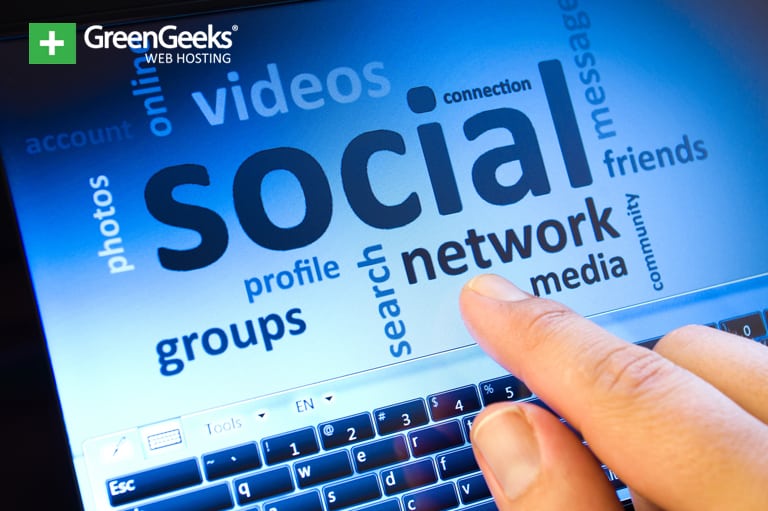 Building a social media website might seem like an uphill battle, but it doesn't have to be. All you need is a tool for user registration and profile creation, and functions to create groups and let users connect to their friends.
The most popular sites on the Internet are social media or networking sites. And while some may say it's impossible to compete with the giants, there's always room for a new social networking site.
Your Idea Could Become the Next Big Social Media Site
Remember, when the founders of Facebook were getting started, MySpace ruled the social networking landscape. But Facebook had their own approach, and eventually, they overtook MySpace and became the default social site for billions of users.
So yes, you can create a social media website, and if you do it in a way that's attractive to potential users, you may just find yourself with something great on your hands.
To make a social media platform of your own, all you need are the right tools.
A Domain Name and Quality Web Hosting Are Your Most Important Tools
Choosing a great domain name and web hosting are the starting point for every website, and a social media site is no exception. The good news is quality hosting for a website is less expensive than it's ever been, and the options for choosing a domain name have exploded over the past few years.
Building a social media website is a little different than building other kinds of websites. A social site has the potential to increase its user-base very quickly, so you want to be sure to choose a host that can provide increased power and resources if and when you need them.
It's important to know how to make a social media website, but it's equally important to know where to host it.
In addition to being a top-notch hosting platform, GreenGeeks will even provide you with a free domain name to get started. As far as choosing a domain name is concerned, something descriptive can go a long way toward branding (using words like 'friend' or 'community' in the domain).
But looking at many of today's most successful sites, it's clear that non-descriptive names can also be effective. And in some cases, being specific can become restrictive as time goes on. You don't want to be stuck with a domain name that's too specific when you want to expand or change your focus.
And don't be afraid to look beyond .com. There are hundreds of new domain extensions. Many of them suited to use for social sites. New extensions such as .social, .community, .events, .date, .life, .network, and many others give you the chance to secure a great domain name that may not be available as a .com.
WordPress Is a Smart Choice for Any Kind of Site
WordPress grew beyond being just blogging software a long time ago. It has become the world's most popular website building software, and for good reason. If you want to get up and running quickly, so you have more time to promote and manage your social media site, WordPress is the answer.
WordPress Became Number One by Being Easy to Use
WordPress is famous for its ease of installation. When you use GreenGeeks WordPress hosting, we make it even easier. The entire process will take about 90 seconds.
It doesn't get any faster than that.
WordPress Can Do the Job for a Social Media Site
One of the strongest benefits of WordPress is its massive ecosystem of theme and plugin developers. When you build a social media website, it has to do certain things well, mainly user management and communication.
There are WordPress plugins that will help make that happen. The other place WordPress shines is in its ability to scale. You can't outgrow it.
WordPress Themes and Plugins That Will Supercharge Your Social Media Website
The WordPress theme is the starting point for your website's layout and functionality. Using a theme geared toward social networking will save you a lot of time in the long run.
Some of these are paid premium themes, but in the interest of saving time, paying for a theme license can more than pay for itself.
BuddyPress
Perhaps the best social website theme for WordPress, BuddyPress has everything your social media website needs. Profiles, groups, activity streams, notifications, friendship connections, and private messaging are all part of the package.
BuddyPress is so good that several other premium social themes have been built on top of it. Including KLEO, Buddy, and Socialize.
Ultimate Member
Ultimate Member has many available plugins that expand its reach into many social activities, including forums, user reviews, and MailChimp integration. The Ultimate Member theme works with the Ultimate Member plugin that we'll talk about in a minute.
BuddyBoss
A highly recommended, works-right-out-of-the-box social theme is BuddyBoss. Extremely customizable and flexible, it does everything you would expect a social media theme to do.
OneSocial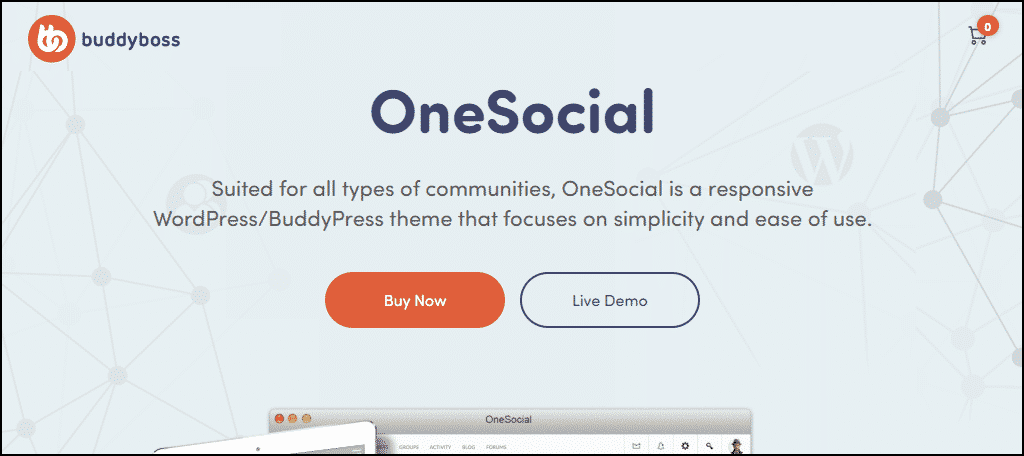 OneSocial is a friendly minimalist social theme that is built to be responsive, so it's attractive for mobile users. The OneSocial theme is built on the BuddyBoss/BuddyPress foundation, which means it has a lot of the same capabilities as well as its own take on social networking.
WordPress Plugins for Your Social Media Website
All of the social media themes we've discussed can be extended with plugins. If the theme you choose is lacking a feature you'd like, you can find it in a plugin.
Ultimate Member
You can create a social site, but it won't succeed without members. You'll need a way to manage them. The Ultimate Member plugin can be used with any layout, but it was made to be used with the Ultimate Member theme. It provides complete, detailed control over member directories, user profiles, account management, user registration, logins, roles, content restriction, and email functions.
bbPress
bbPress is a forum plugin. A forum by itself can be considered a social networking site, but to my mind, no social site is complete without a forum element. Discussion forums are the original social media, and they remain relevant. A proper forum can be the centerpiece of your social media website.
The Events Calendar
The Events Calendar is just that, a calendar that can be incorporated into your site to keep members up-to-date on anything of interest. A calendar is a must-have for local social networks and a useful tool for any website.
Paid Memberships Pro
A great way to offer perks to your members while also helping to support the costs of the site are paid memberships. Paid Memberships Pro is the perfect plugin to make paid memberships part of your network.
Sharing Your Social Media Site With the World
"If you build it, they will come" may have worked in a particular movie, but it won't work for a social media website. You have to let the world know you're there, and here are a few ways to do it.
Social Media
This one is obvious, which is why it's first on the list. Open up social media accounts for your new site and post to them frequently. For instance, Facebook lets you create separate pages to promote your brand. In this case, it's your social networking site.
Forums
If your social media site serves a particular niche, find other places where people are interested in what you're doing and post about your new website there.
Get Your Friends and Acquaintances Involved
Social networks are, well, social. So the best recruiting tool for new members are existing members. Lay the groundwork using people you know. They're an excellent resource, and they're more likely to be on your side and want to help your site grow.
It May Seem Crazy to Start a Social Network
When so many dominant social sites are already entrenched, starting a new social site can seem like a huge task to take on. But all of those big sites began as someone's idea to build a better mousetrap by creating a better social website.
I've shown you how to make a social media website with this article, now go out and create the next big thing!
Michael Phillips is a web hosting industry veteran, helping people make the most of their web presence since 1995.