The appearance of your WordPress site isn't the only thing you can customize. The admin Dashboard can also be arranged to suit your needs. You can have the features you use most at your fingertips every time you log in.
Not only does WordPress offer multiple ways to customize the dashboard, but plugins exist to add unique dashboard widgets.
Today, I will share how to customize the WordPress dashboard using both the built-in features and plugins that can give you greater customization options.
The Purpose of the Dashboard
The purpose of your WordPress Dashboard is to show you current statistics and provide immediate access to tools that help you maintain your site. eCommerce plugins can display recent sales, visitor monitors can show recent page activity, and tools such as "Activity" will show posts that have recently been submitted.
If you have other contributors to the blog, this kind of information can help you determine if people are being productive. WordPress Events can help you keep up with the latest news for the plugin and cases can be made for all of the default dashboard widgets.
With the impressive number of plugins that are available, there are myriad ways to customize the WordPress Dashboard. And as a result, there are a lot of customization options available to you.
Built-in Customization
Let's begin by taking a look at the built-in options WordPress provides. These options allow you to customize the default WordPress dashboard in a variety of ways. This includes what dashboard widgets are visible, their arrangement, and some of the features they offer.
Screen Options
The "Screen Options" tab in the top right corner. Click the tab to access a drop-down with configuration options.
You have 6 options, At a Glance, Activity, Quick Draft, WordPress Events and News, and Welcome. These are all built-in dashboard widgets that you can toggle on and off at any time. To do so, simply check the corresponding box.
The Screen Options are different depending on the page you're on. For example, the Posts page has options quite different from those on the Dashboard.
Thus you need to make sure you are on the WordPress dashboard when you click on-screen options. Otherwise, you will be presented with different options.
The Ability to Drag and Drop
The developers of WordPress strive to build a system that is easy to use. They want people without programming knowledge to be able to create feature-rich websites. The Dashboard reflects that commitment to easy customization.
You can drag and drop blocks or items in a few different locations. Starting on the Dashboard, all of the visible blocks can be rearranged.
When moving tools around to customize the WordPress Dashboard, a faint dotted line will appear in the area you're moving them to. That shows you where the tool will be placed when you "drop" it. The tools in that location will move down or over a spot. That allows you to see the new arrangement before you drop the block.
Another example of this is the Widgets section. You can drag widgets into and out of your theme's widget areas.
Dashboard widgets are no different than actual widgets in this regard.
Tools Within Tools
Many of the tools displayed on the Dashboard can be customized as well. Some have configuration settings and other components to expand Dashboard functionality even further. For instance, a tool like "Quick Draft" allows you to create new posts directly from the Dashboard.
That can be useful when you have something on your mind and want to add a quick thought to remind yourself to write the full post later on. The variety of ways you can use even the default dashboard widgets is very impressive.
Direct Access to Plugins
One of the benefits of having tools visible in the Dashboard view of WordPress is that it makes plugins easy to access. For example, the Jetpack plugin for site statistics can show you visitors over the span of a week. Clicking into the Dashboard control can take you directly to the plugin.
While this is quite minor since you can access plugins through the settings, it is far more convenient if it is something you use often. This is also even more important when it is in regards to important notifications.
Additional Plugins
When you install a plugin that is capable of displaying information on the Dashboard, it should appear in the list of items in the Screen Options tab. Some plugins may have Dashboard controls you weren't even aware of.
Check the Screen Options after installing a plugin. You may benefit from having it on your WordPress Dashboard. However, there are plugins dedicated to adding custom dashboard widgets to your site.
Here are a few WordPress dashboard plugins you may find useful:
Google Analytics Dashboard for WP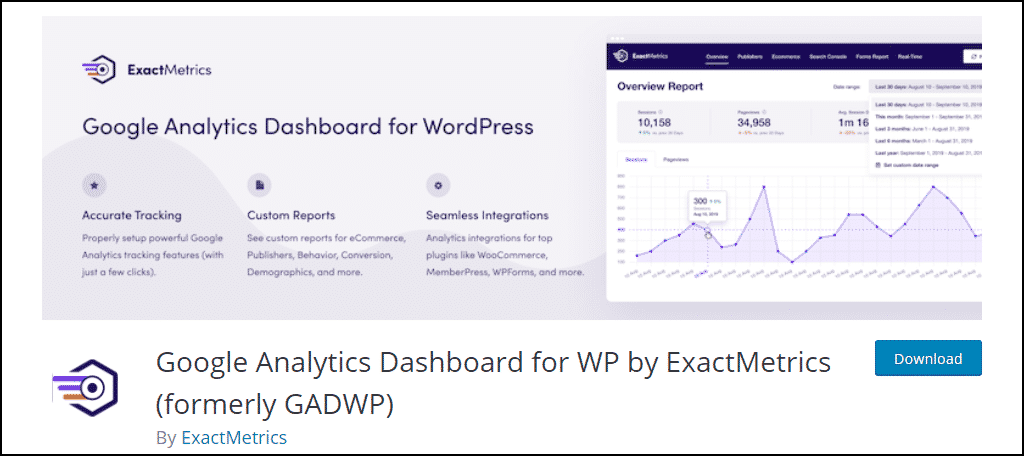 If you are like most blog owners, you are constantly checking your website's analytics via Google Analytics. What if I told you that you could do that from your WordPress dashboard? Well, you can with the very popular Google Analytics Dashboard for WP plugin.
It allows you to take key analytical tools and put them right on your dashboard.
Ultimate Dashboard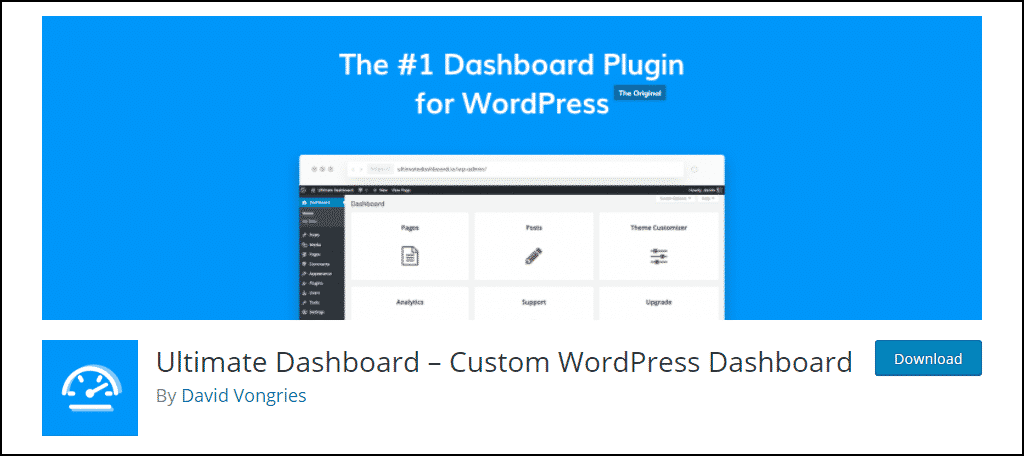 What if you want to make your own custom dashboard widgets? This would require a bit of work to do without a plugin, but you don't have to worry about that. The Ultimate Dashboard plugin allows you to create your own simple dashboard widgets.
By adding a URL to a specific area of your website or another one entirely, you can make useful tools to save time. It will also create better visuals for the dashboard widgets you create.
Broken Link Checker
You may very well already have this awesome plugin installed, but did you know it can add a Broken Link Checker dashboard widget? Well, it can, instead of having to visit the settings of the plugin, you can have a display right when you log in.
This helps you immediately see when there is a broken link on your website. To do this, you would simply need to use the Screen Options method we previously discussed.
Will This Affect My Visitors In Any Way?
You have nothing to fear, customizing your WordPress dashboard will not affect your customers in any way. After all, only people that can log into the backend of your website can view the dashboard. This is only to aid developers.
Although keep in mind that adding plugins for the sake of the dashboard could slow down your website. If you are concerned about speed, which you should be, you may want to consider finding a web host that offers optimized WordPress hosting and fast speeds.
A Custom Dashboard Can Save Time
Ultimately, when you customize the WordPress dashboard, you are enhancing your (the developers) experience. Many developers spend countless hours refining their websites to enhance the user experience.
As they should, but saving time and creating a more efficient work area can be far more effective than putting in more time. You'll quickly realize time is something you don't have a lot of when you run a website, thus efficiency does matter.
What are your favorite dashboard widgets? Did you install any plugins just for their dashboard widget?