Online ads are becoming more and more intrusive, frequent, and annoying. There are some things you can do to block them, depending on the browser you are using. Luckily, it is really easy to block ads in Opera by using an adblocking add-on.
These add-ons will help block ads and popups on the web pages you visit. Now, there is an adblocker you can turn on or off in Opera. However, these add-ons will take it a step further and really help you block ads in Opera.
Block Ads and Unwanted Popups in Opera
Launch the Opera browser from your desktop. It resembled a red "O" for Opera. You can find it in your Applications folder on a Mac, or in your Start menu on Windows.
Once the browser is open, click the Opera menu button and select "Get Extensions." Remember, as stated above, Opera already blocks some popups and ads by default if you have the ad blocker turned on. However, the adblocker extension will completely eliminate everything.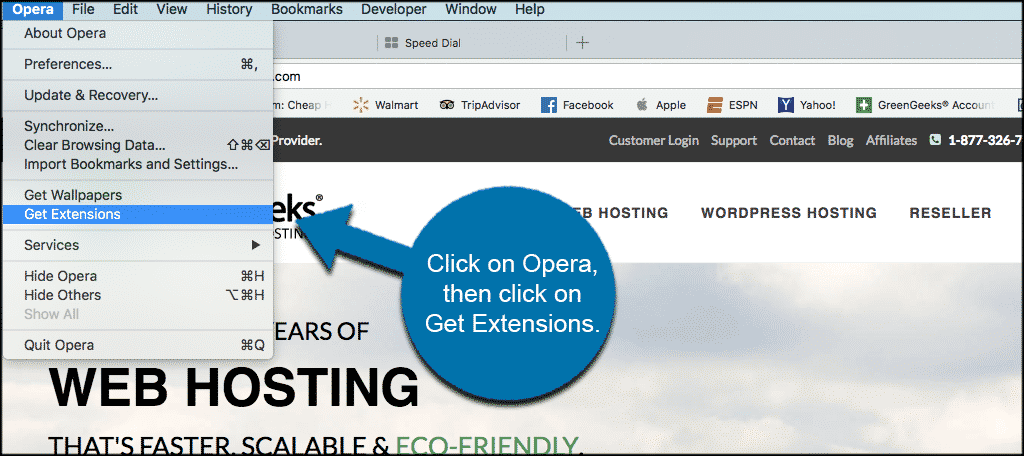 This will take you to the Opera Extensions page. Use the search bar to find some of the more popular Opera ad-blocking extensions. The search term "Adblock" is the most common term to find ad blocking add-ons. This will present you with a number of options.
Pick the ad blocker you want to use. Check out some reviews and see what everyone else is saying and make your choice based on what you prefer. Again, there are a number of good ones available. Some of the more popular ones include Adblock Plus, Adblock Fast, Adblock, and Adguard.
Once you have picked one, click on it and you will be taken to the extension page where you can add the extension to Opera.
Simply click on the green "Add to Opera" button to add the extension.
Note: Once the ad blocker is installed you will be able to start browsing in Opera without any ads or popups.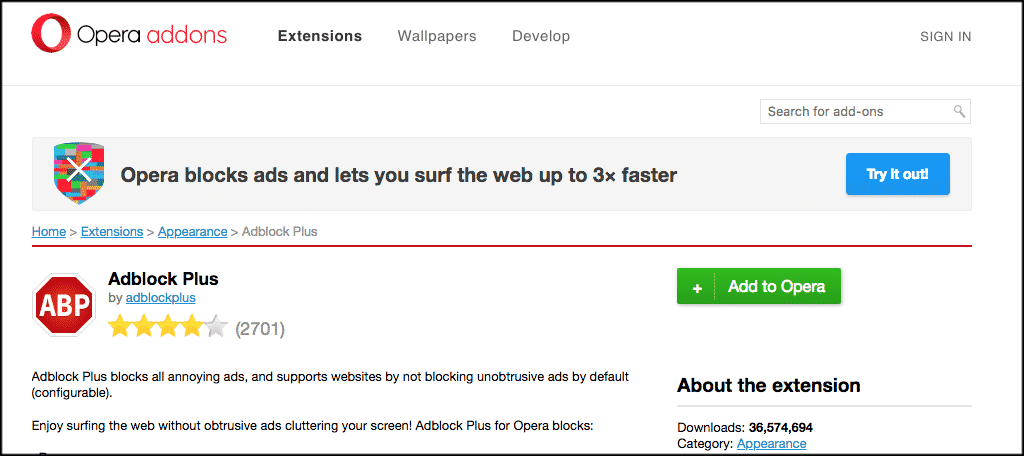 Now that the ad blocker you chose is installed, you can click on the icon and select the settings to how you want them. You will see the icon on the top right of your browser, or top left, depending on the system you are using.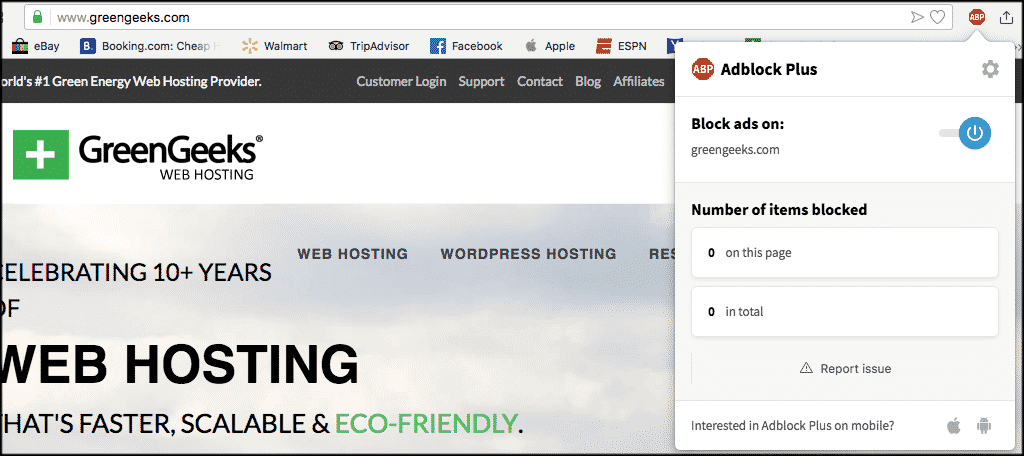 Select the little gear icon and set up your plugin however you want.
You should now be able to browse the web on Opera without having to deal with any ads or unwanted popups.
Consider Whitelisting Your Favorite Websites
While ads can be very annoying and invasive, they serve a very important purpose. They are the main income source for websites. Thus, if they are not receiving ad revenue, they are not making money.
If you truly like the content they provide, consider whitelisting them.