You don't have to be an academic or a science writer to start a science blog. The subject of "science" is a wide and fertile world. The "scientific disciplines," natural sciences, social sciences, and formal sciences, cover just about every aspect of human life.
Whether you're interested in biology, geology, mathematics, the cosmos, chemistry, logic, physics, human behavior – it's all science. And there's a curious audience out there for every corner of the scientific world.
Starting a science blog may seem like a daunting task, but it doesn't have to be. Let's take a look at what you'll need.
Science Blogging Topics Are Everywhere
A blog is all about writing, so for most of us, that's going to be the focus.
If you're a scientist, you learned how to write scientific papers. A blog can certainly include scientific and academic papers. But your general audience will also consist of lay readers who may require a different approach.
Katie Burke has written an article called "12 Tips for Scientists Writing for the General Public." If you're not used to writing for a general audience, that article will help you make the transition.
If you're not a scientist but rather a science enthusiast, you may choose to steer clear of scientific papers. Writing about science from your point of view is just as valid as a scientist's writing. Someone has to communicate scientific ideas to non-scientists, and that's where you come in.
As far as ideas for blog posts are concerned, a good place to start is by answering your own questions. Write about what you learned while researching the answers, and you'll help others understand the topic. Don't be afraid to cover what may seem like simple or obvious questions.
What may be obvious to you is a mystery to a lot of people. When a child asks, "Why is the sky blue?" a lot of adults wonder, "Yeah, why is the sky blue?" If you can explain those kinds of things in an understandable way, I guarantee that you'll have a successful blog.
The same goes for formal scientific papers. There's an audience for them as well.
But what about the technical hurdles that stand between you and your science blog?
They aren't as difficult to clear as you may believe.
Every Blog Needs a Web host and a Domain Name
The web host provides and maintains the web server where your blog files and database live. The domain name, as you no doubt know, is the address to your blog. The good news is you can find them both in the same place.
GreenGeeks hosting is optimized for WordPress (which is the blog platform we'll be talking about in a minute). If you ever need technical support, there's friendly, knowledgeable staff available 24 hours a day.
And incidentally, GreenGeeks is the most eco-friendly web hosting company in the world. If you're concerned about the resources your blog uses, or your topic is earth sciences, GreenGeeks is perfect for you.
Choosing a domain name is one of the more enjoyable, creative steps in creating a new blog. It can also be one of the more challenging. People have been registering .com domain names since 1985, so common names are not available. But that doesn't mean you can't still find a good domain name.
And the best part? When you open an account with GreenGeeks, they'll pay for the first year of your domain registration.
How to Building a Science Blog Using WordPress
I mentioned WordPress, and it's what I recommend for every new blog. For two reasons:
WordPress Is Easy to Use
It's known for ease of set up and use, and it has that reputation for good reason. Installation can be done with a few clicks, and you can be blogging in minutes.
WordPress Works Well for a Science Blog
Plugins are available for publishing and accessing scientific papers (more on that in the next section). And that's just the tip of the proverbial iceberg. There are plugins to extend WordPress in just about any direction you choose to go.
Plugins and Themes for Scientific Blogging
Themes are starting points for your blog's layout and appearance. Readability is one of the top priorities for an academic or scientific blog. You don't want a lot of unnecessary visual distractions eclipsing the content. That doesn't mean your theme has to be boring. Here are a couple of themes to consider.
The Scientist

The Scientist is a theme created for research blogs and scientific magazines. It has an intuitive design and everything you need for sharing scientific and educational articles.
Academic Hub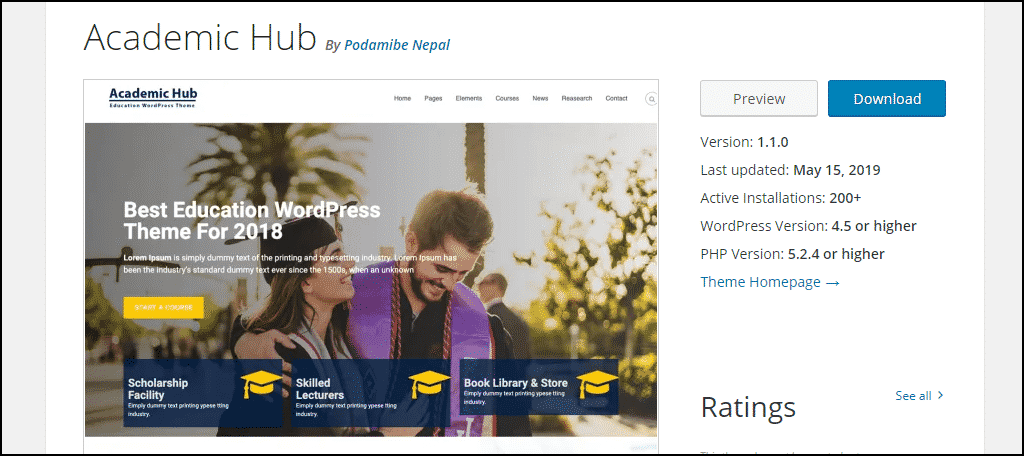 Academic Hub is a theme with a modern design for science or academic blogs. It has different layout options and an easily configurable custom background, header, and logo.
There are a lot more free themes available at wordpress.org. But as you'll see if you shop around, most any theme can work for a science blog.
Where plugins are concerned, there are a few that could be very useful for many science blogs.
Academic Blogger's Toolkit

If your blog will be showing science papers, or linking to academic resources, check out the Academic Blogger's Toolkit. It can automatically format references for every citation style. (An interactive references list lives right next to the WordPress editor.) Easy insertion and management of footnotes (also integrated with the editor). Can insert formatted references using PMID, DOI (CrossRef, DataCite, & mEDRA), URL, or ISBN.
Commons In A Box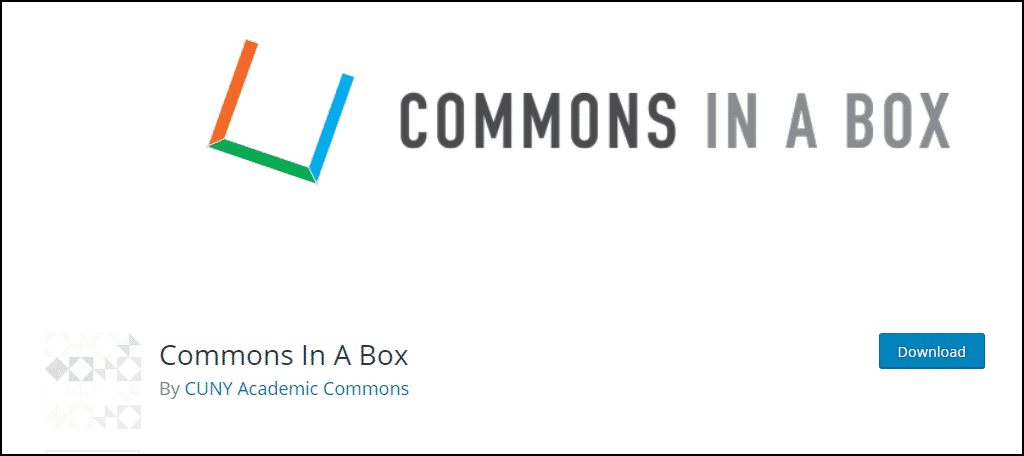 Commons In A Box is a community plugin. If your blog would benefit from a discussion forum (and most would), this is the way to go. Commons In A Box works with BuddyPress, and it guides you through the integration of several relevant BuddyPress plugins. It's the quickest way to start a community on and around your blog.
Journal Research Publication

The Journal Research Publication plugin isn't free, but if you're considering setting up a journal publication house, it's worth the cost. As a journal publisher, you can accept article submissions and manage and publish articles.
Tips for Marketing a Science Blog
Science and marketing. Two words that don't often appear in the same sentence.
But you're creating a blog to spread information and knowledge, so promotion isn't a dirty word. You don't even have to look at it as promotion.
Start with mentions to people you know on your existing social media accounts and expand out from there.
When you write something that could be of interest to a high-profile social media user, send them a link. They may ignore you. In fact, the odds are they will ignore you. Don't be discouraged. Because if they don't ignore you, their repost of your link could generate a lot of traffic to your blog.
Add your blog to scienceseeker.org. It's a science blog aggregator that can get your articles noticed by fellow science enthusiasts.
Learn about, and use keywords. Ranking for your chosen keywords is critical to being found in search engine results. Most of your readers will find you via a Google search. Leveraging keywords will help them find you.
There Are More Things in Heaven and Earth Than Are Dreamt of in Your Philosophy
Okay, so Shakespeare wasn't a big fan of science. Luckily, he won't be part of your blog's audience. 😉
Whether you're explaining science to the general public or your peers, blogging is an excellent outlet. It provides you the opportunity to communicate using informal language and deeply explore the subjects you love.
Get your point across, share your passions, enlighten, and engage. A science blog can do all that and more. And the best part is you control the tone and direction, so get started today.