Location settings are an important aspect of the Google Chrome browser. Sometimes you may want to change location settings in Chrome for one reason or another.
The location settings in Chrome, or any other browser for that matter, help with search results. This is especially true when you are searching for something in your area.
That being said, there are a number of reasons you may want to change locations settings in Chrome. Use the simple steps below to do so. Remember, you can also take other steps to increase your privacy in Chrome as well.
Change Location Settings in Chrome
Launch the Google Chrome browser on your computer. The Chrome icon looks like a colored ball with a blue dot at the center. You can find it in your Applications folder on a Mac, or on your Start menu in Windows.
Once the browser is open, search for something you want to find by typing it in the address bar at the top of the page. Press "Enter" after you type your search topic in the address bar.
When a list of search results pops up, find the "Settings" tab at the top of the search page and click on it. In the drop down menu that shows, click on the "Search Settings" option.
Note: This will open the entire Search Setting's page for Google Chrome. Being signed into your actual Google Chrome account will allow you to get more relevant search results.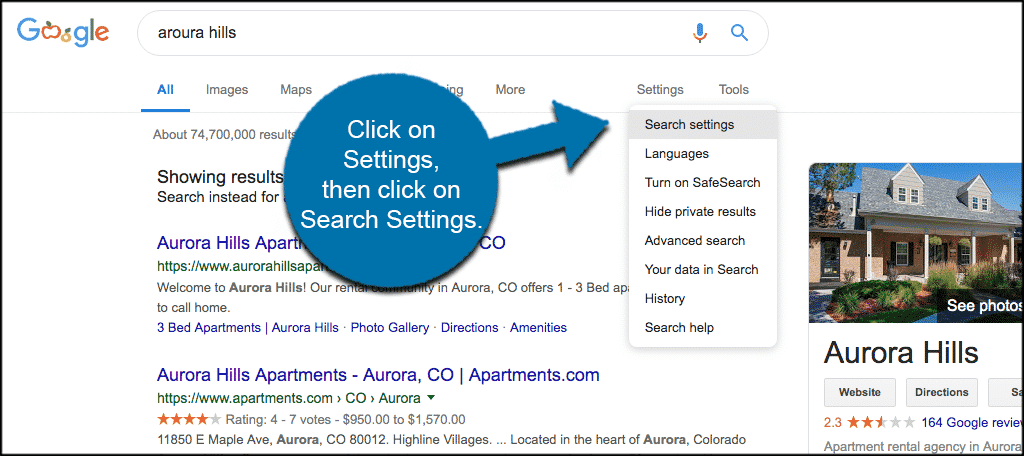 Once on this page, scroll all the way down to the settings for "Region." You will find it at the bottom of the page.
Select the region that you want to see search results from. If your region is not listed, click on the "Show More" option to view additional areas.
When you have selected the region you want, don't forget to click on the "Save" button to make sure your choice is saved. You will see a confirmation popup box that the region settings have been changed.
Now you will be able to see search results based on the region you have selected. You can always change location settings in Chrome back to the original region, or any other area you wish.