When you decide to create a forum website, it can be challenging to know where to start. In this article, we're going to go through the necessary steps. By the time we're finished, you'll have your own forum up and running, ready for the world.
Creating a Forum Is Easy When All the Parts are in Place
What are those parts? Let's review some of the elements that will make your forum successful.
Focus on a Single Topic
What is it you want to discuss and learn more about? The main thrust of your forum, the topic of conversation, should be something you're very interested in. Forums built around a strong theme are generally more successful than those without a focus.
Whether it's a television program, a movie franchise, a sports team or league – whatever the topic, begin with a narrow scope. It's the best way to attract passionate participants.
You will find that other topics come up naturally, and the narrow focus that you began with will expand over time. Let that occur naturally.
Resist the urge to create dozens of empty forums for topics that you hope members will discuss. Let them tell you what they want to discuss.
Lay Down Some Rules
Forums are communities, and communities need rules or guidelines. Write out how you'd like members to behave and don't allow yourself to stray too far from that path.
The rules don't have to be extensive. Maybe you would simply prefer people not use certain kinds of language, or require them to behave in a friendly manner.
Publish the guidelines so everyone can refer to them. And when they stray, gently remind them that your forum has expectations when it comes to member's behavior.
Remember, it's your forum, you created it, you put in the work to establish it and keep it going, and you set the tone of the conversations. Stand by your convictions, and you'll attract like-minded members.
Find Help but Stay Involved
You can build a forum website quickly, with a few fundamental resources. But building the community that uses the forum requires a tremendous commitment of time. You'll be on your own at first, answering every post and engaging new members.
Eventually, you'll recognize members who can be of help, and you can recruit them as moderators. That can be a great help, but even when you've gained assistance, you need to keep your finger on the pulse of the community.
Since forums are built around human interaction, they tend to take on characteristics unique to the community (and the community organizers). A successful forum inevitably comes to represent the founder of the team that builds and maintains it.
Remain involved and be the steady hand that others come to for guidance. A ship left to steer itself will eventually sink.
You Don't Have to Be a Tech-Geek to Create a Forum Website
I use that term with affection since I qualify as a tech-geek myself. But you don't have to take a 12-week programming course to start a forum.
You may be surprised to learn that you can actually create a forum website from scratch in a day or two. You'll have all the necessities in place, and then you can take your time fine-tuning and making it your own.
The First Thing Your Forum Needs Is a Home
And, perhaps predictably, I would recommend that home be at GreenGeeks. 🙂 If your forum takes off and becomes popular, you're going to need a host that stands behind you with exceptional technical support and the resources you're going to need.
Every site hosted at GreenGeeks also has access to scalable resources that will keep your forum running smoothly.
You Should Build Your Forum Using WordPress. Here's Why.
WordPress has everything you need to make a forum website. WordPress in tandem with the WordPress ecosystem of themes and plugins is a wide world indeed.
I mentioned that you don't have to be a tech-geek to build a forum, and that's because there are tens of thousands of actual tech-geeks building WordPress themes and plugins. Let them do the heavy lifting.
Appearances are Everything – Picking a Forum Theme
Here are a few suggestions to help you find the perfect WordPress theme for your forum. This is a mixture of free and paid themes. Though when it comes to a social site like a forum, you're going to find that paid themes typically offer the most attractive options.
ForumPress
The ForumPress theme is explicitly built for forums, and it integrates smoothly with one of the forum plugins that we'll be talking about in a minute, bbPress. A plain appearance out of the box allows for extensive customization.
Lynk
The Lynk theme supports many useful social plugins like bbPress and BuddyPress. Lynk also features e-commerce integration, if you should ever have a paid membership tier, as well as a theme installer and detailed documentation.
OneSocial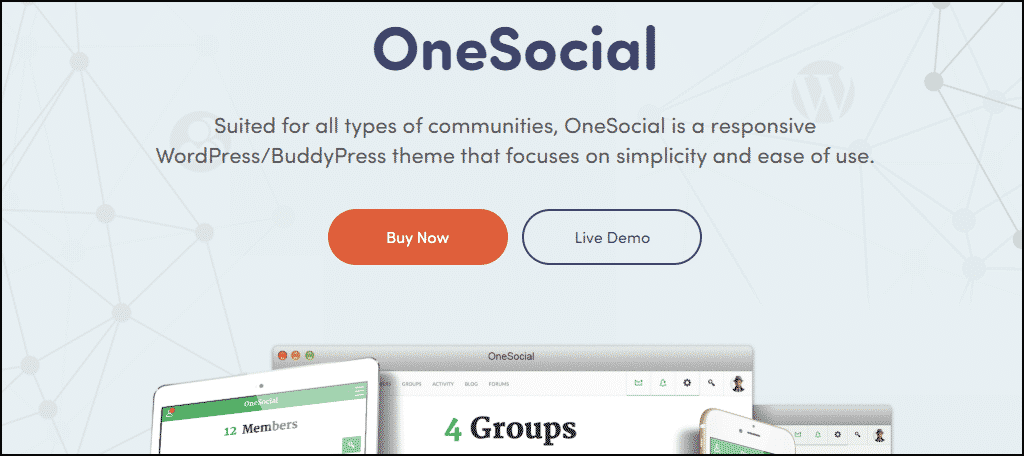 Simple, functional, and responsive, OneSocial is a community-based theme that provides you with endless possibilities. If your forum is going to be available in multiple languages, OneSocial has the advantage of using language files, an unusual feature in most themes.
Typist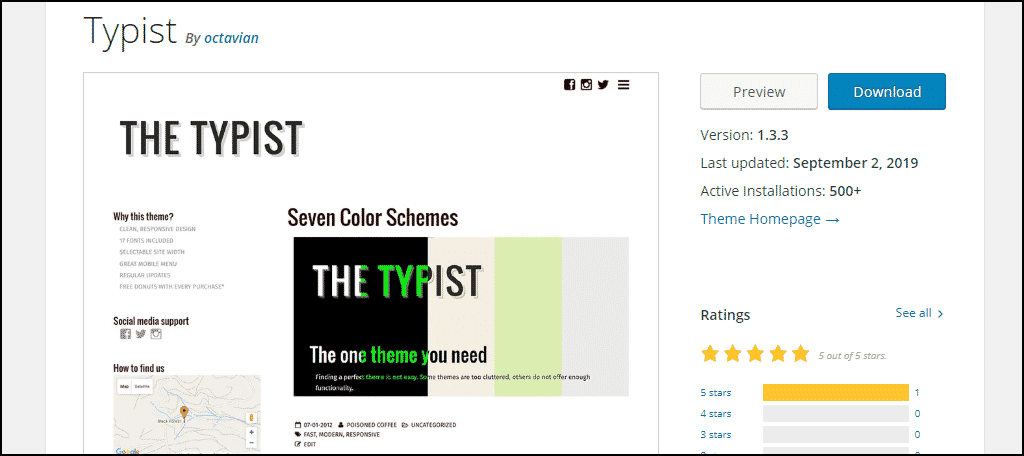 When it comes to free themes that are appropriate for a forum, the pickings are slim. However, Typist makes a good showing. It integrates with bbPress and BuddyPress and boasts an impressive number of font options. With a name like Typist, I suppose you'd expect that.
It's worth a look especially since it'll cost you nothing to explore the layout.
Square
Another viable free option for your forum theme is Square. Like the other themes we've looked at, Square supports bbPress, BuddyPress and WooCommerce for all of your e-commerce needs.
Plugins You'll Need
WordPress and a good theme are the foundation. Now let's take a look at the plugins that make the forum magic happen.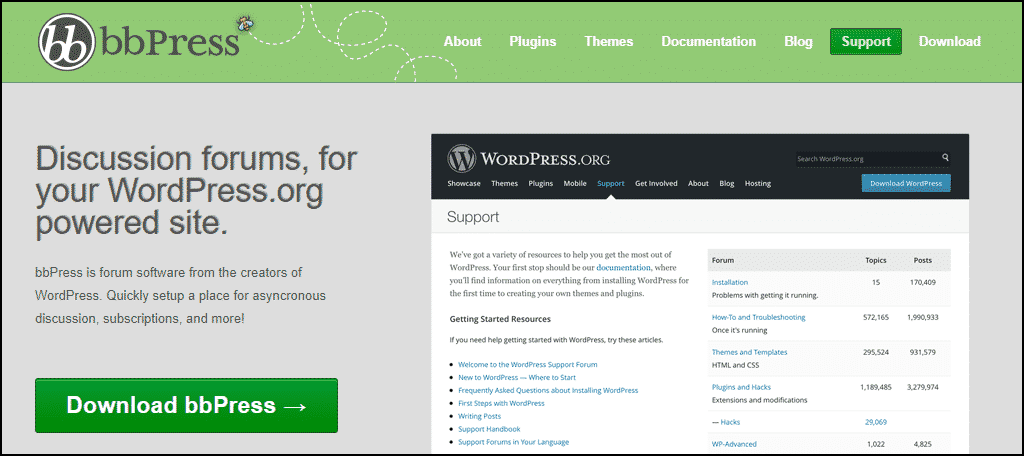 The bbPress forum plugin has the largest installation base of any of the forum plugins. We have an in-depth article about bbPress that you can take a look at.
BuddyPress
Easy to use and extensible, BuddyPress is built by people who also contribute to the development of WordPress. BuddyPress is a plugin, but there are also a lot of plugins created to work with it. A far-ranging variety of things like wiki and document editing make BuddyPress an option for just about anyone.
wpForo Forum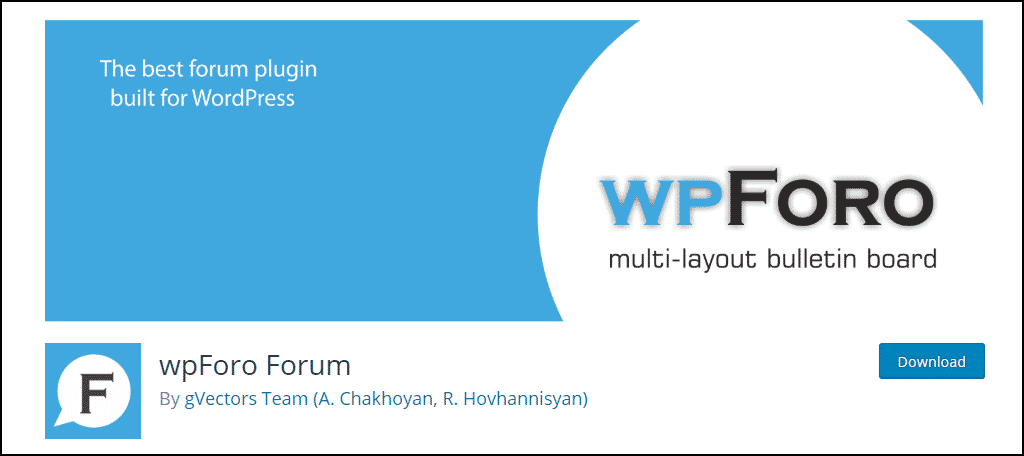 Modern and responsive, wpForo Forum (not to be confused with the other "foro" forum software) features a cool drag and drop forum management system and is compatible with many profile and membership plugins. Like our next suggested plugin, Ultimate Member.
Ultimate Member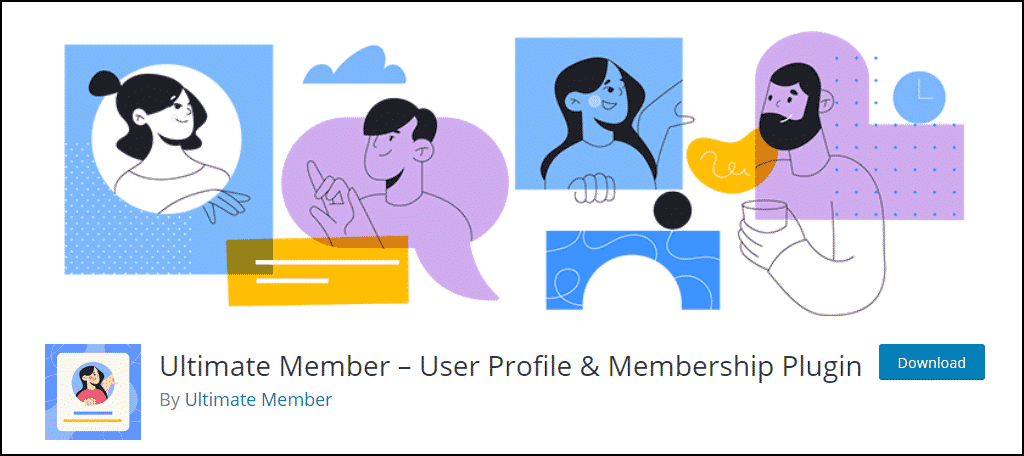 The Swiss Army Knife of WordPress membership plugins, Ultimate Member's features are particularly useful when working in conjunction with forum membership. Great looking user-profiles and a drag and drop form builder are just a couple of examples of what Ultimate Member is capable of.
Asgaros Forum
Another forum plugin, Asgaros Forum, makes its name by being a lightweight, easy-to-use plugin that doesn't skimp on features. Uploads, member polls, even ad management are some of the goodies you get with Asgaros.
How to Attract Users to Your Community
Putting together the nuts and bolts of a forum is the easy part. Now you've got to find appropriate members. Here are some methods that you can put to use today.
Poach Them From Similar Forums
Well, "Poach" may be too strong a term, but this may be one of the most effective ways to find members. Most forums will take a dim view of a new user (you) coming in and suggesting that people leave and come to your forum, so the art of subtlety is required here.
Use back-channel communications and add a link to your forum to your signature if that's an available option. Don't just troll for members. You'll have to be active in at least a few conversations or your recruitment efforts won't bear fruit.
Twitter
For a forum to really come to life, you need members who are passionate. Look no further than Twitter for that kind of passion. Take your time and watch people you want to approach for a few days. You want passion, but you don't want crazy, and crazy doesn't always immediately show itself.
Do some hashtag research. You can make your own Tweets into recruiting tools by the clever use of hashtags. If you have to start a thread or topic on your forum to maximize hashtag effectiveness, go for it.
Instagram
See the Twitter tactics above. If your forum's main topic has a visual element, start an Instagram account (using the name of your forum) and post images regularly. Add your forum URL to your bio and to all of your posts.
Your Local (Real-Life) Community
I hesitated to use "real-life" in this heading because a good forum is real life. You can often form stronger friendships online than you can face to face. But when I say real-life community, I mean the place where you live.
This is only a viable way to find new members if your forum has a local angle, which won't be the case for all of us. But if it applies to you, it's time to become a bit more visible in town and make your forum known as a place where local issues can be discussed without the interference that sometimes comes along with groups on platforms like Facebook.
Something else to consider is using local meet-ups. For example, attending WordCamps gives you access to a lot of WordPress users if your forum tailors to that audience. Most cities have user groups of all kinds, and you may find a good venue to introduce yourself and the forum.
Talk to Yourself
This one may sound a little corny, and it may even go against your ideas of authenticity or honesty, but most forums get their start with a number of users who all happen to be the same person.
And that person is the forum owner.
Yes, I'm suggesting that you talk to yourself. If you have a friend or two who can help, all the better. But there has to be a conversation going on, or the new potential members that you attract will leave as soon as they walk in the virtual door.
You don't have to start a hundred threads, there just has to be recent activity. If a potential member gets the feeling the place is alive, they're more likely to join and participate. Every great forum started with a core of enthusiastic members. You need them, so do everything you can to attract them.
What Creating a Forum Can Do for You
You may not start a forum with the goal of benefiting personally, but that may happen regardless. Whether you benefit or not, your forum may end up doing some of the following things.
Make You an Expert
If you really love old fountain pens you probably know a lot about them. If you read every post in a forum dedicated to old fountain pens (and you have to read every post when it's your forum), you may just wake up one day and find that you've become an expert.
Teach You to Be a Diplomat
Forums are virtual communities made up of actual human people. People, as you may have noticed, are wonderful, friendly, giving, complex, messy, contradictory – multifaceted, you might say. Unfortunately, they can also be uncaring, angry, or unstable.
You are going to have to deal with just about every facet of human nature when you open your forum. That might sound difficult, and it can be at first. But after doing it for a while, you learn how to handle different personalities.
If you're really good, you'll even learn how to get all those different personalities to peacefully coexist. Then you'll have a great forum. You'll also be qualified to work as a diplomat for most countries.
Pay Your Rent
Realistically, the chances of a forum making money are slim. The vast majority of forums will not be able to make a profit. However, if your niche is underserved and you can build a large enough user base, a forum can indeed generate income.
I'm not sure it's something you can plan for or do on purpose though. I say that because there is a lot of luck involved in creating a successful forum.
No one who's starting a forum based on a business plan wants to hear that, but it's true. You can lay out the perfect welcome mat, but ultimately it's up to forces outside of your control whether your forum catches on.
That's why the love for the forum topic or area of interest is essential. It will keep you going through lean times, and make eventual success much more likely.
Rome Wasn't Built in a Day
An English playwright named John Heywood wrote that statement. The entire line is, "Rome wasn't built in a day, but they were laying bricks every hour." Building anything of consequence takes time and consistent effort. It's the same with your forum.
We've talked about quick and easy ways to create a forum website, but it will only flourish when you give it the time and attention it needs.
You may find that being the person who gave rise to a community that didn't exist before is a pretty cool feather to have in your cap. And depending on what you do with it, it can be much more than that.
So get started gathering your tribe. They're out there waiting for you.