Gamification is the process in which you turn ordinary chores into something more engaging. It's all about making it a game and one of the driving points behind why many companies offer reward and loyalty programs. The more entertained guests are, the more likely they'll spend money.
When it comes to adding gamification for customer loyalty in WordPress, your options are plentiful. You can do everything from running contests to cash back programs for every purchase made. The hardest part is picking which methods you want to use as all of them can have great benefits.
In this tutorial, I'll go over several WordPress loyalty program plugins you can install right now. Engage your customers by finding those tools that add a bit of flare to your site.
Importance of Gamification
Gamification is a widely accepted practice in today's market. In fact, many businesses put this aspect to work among employees. Instead of making a job seem mundane, it's viewed more as a way to "score" against competition while collecting rewards.
It's this rewarding system that delivers the greatest impact among today's shoppers. It's not a new practice, but it's one that has grown exponentially in the online community.
Back in the day, you could get a punch card as part of a loyalty program. Buy 10 coffees and get the 11th one free. Nowadays, most of these applications are handled in the digital space.
Gamification is a proven method in driving sales, improving leads and strengthening the bonds between customers and merchant. It boosts reputation while driving repeat business.
It's one of the reasons why many WordPress users install interactive UX designs for their websites.
5 WordPress Loyalty Program Plugins to Try
There are so many loyalty programs available that it seems unfair to just stick with one and run with it. So, I've decided to show you five of my favorite methods to add gamification for customer loyalty in WordPress.
I'm sure you'll find one of these to be helpful.
1. Gratisfaction
Gratisfaction is probably one of the more intricate plugins in this list. It offers a variety of ways to engage your customers ranging from newsletter subscriptions to points for social shares. Giveaways, referrals, reward points and more are all available in this tool.
If you use external platforms to make sales, such as Etsy, this plugin integrates with those customers. You can then offer discounts for Etsy buyers on your Shopify store, for example.
You can also add the Gratisfaction Social Contest plugin to take the system even further. This lets you connect to potential customers like never before on sites like Facebook while customizing your campaigns.
The only real drawback to Gratisfaction is the limitation the free version has in place. You can only offer up to 100 customers the loyatly program. After that, you need to buy the premium version of the plugin.
2. WooCommerce Wallet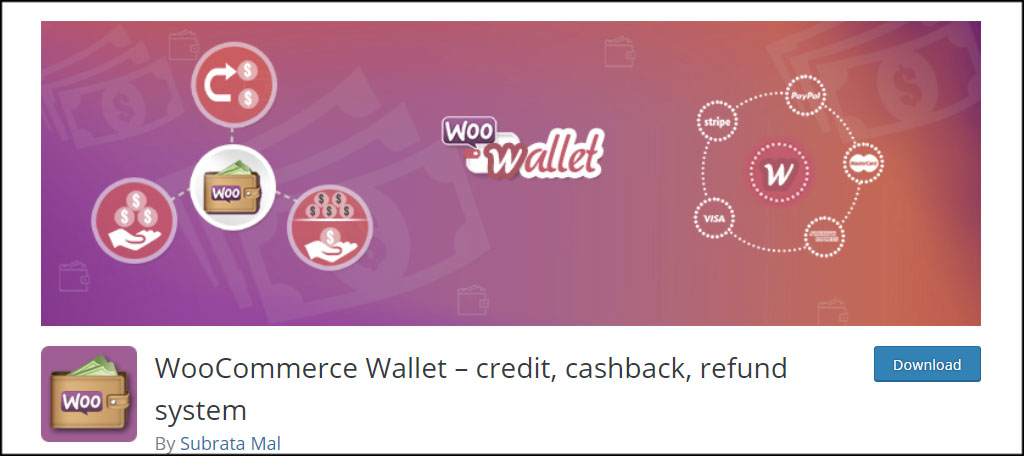 WooCommerce hosting is perhaps one of the most popular ways to sell goods from WordPress. And having something like WooCommerce Wallet only expands what you can offer to customers as well as streamline your business practice.
WooCommerce Wallet is a payment system where customers can add to their balance using a preferred method of payment. It works like any other digital wallet as it provides partial payment abilities, processes refunds and allows users to transfer amounts to others.
The reason it's on my list today is because of the cashback capability it has as well. You can choose to give customers a chance to earn money back according to the amount of money they spend, a certain product they buy or according to product categories.
For example, you could promote a category specifically for charity items and give shoppers cash back when they buy from those select items.
3. YITH WooCommerce Points and Rewards
Another addition specifically for WooCommerce, the YITH Points and Rewards plugin is another good tool to consider. It gives you a variety of options for engaging customers such as earning a certain number of points for each purchase.
In the free version, admins are capable of making edits to user points while being able to view them all. However, the premium version provides far more functionality including setting extra points for actions on the site.
The system also takes care of users by sending an email notifying the consumer his or her points are about to expire. During a live transaction, YITH will also inform the shopper if there is a discount available according to points collected during the transaction.
Perhaps one of the most appealing elements of this plugin is the automation. Once you set the criteria and make a few settings, Yith controls the rest of the process without input from you. This frees your time to do other things to boost your business.
4. Social Boost
By the same developers who make Gratisfaction, Social Boost is more geared towards a social media presence. Although it does have functionality for on-site marketing, it shines most when integrated with social sites like Facebook, YouTube or Pinterest.
The system comes with a wide range of campaigns for social engagement such as "share & win" and "comment &amp win" elements. In reality, you can provide offers and discounts for most interactions with a social media account.
You can't deny the impact of social media, and this plugin gives you the ability to engage all of those potential shoppers. Unfortunately, the system only allows up to 50 leads for free. If you want to take it further, you have to buy the premium version.
5. Beans
Beans comes with several tools for gamification of your WooCommerce store. Not only does it provide points for purchases, but users can also use a built-in dashboard to see the status of things like referral bonuses and tracking their own expenses.
One of the highlights to this system is the integration. It works with a variety of systems such as MailChimp. And combining a reward program with a strong email service can do wonders to generate leads, sales and better brand awareness.
You can set Beans to notify users of existing credit while creating time-based campaigns to promote urgency within customers. People are often more likely to spend the credit if they experience a "use-it-or-lose-it" element.
Like others in this list, Beans is only available for free on a limited basis. It lets you provide a loyalty program for up to 50 transactions per month. Afterward, you need to subscribe to a monthly payment plan.
Engaging Your Customers
Gamification is only one method of creating loyal customers. It's promoting a symbiotic relationship between your business and those who are interested in buying products. It's also a proven method to create repeat business from shoppers, which will impact overall success of the business.
What kind of things do you offer your customers to keep them coming back to your store? What kind of loyalty programs are you interested in providing?