The Elementor Page Builder is one of the most robust tools in WordPress, but some users may still want additional features. The good news is that you can add them for free with the Happy Addons for Elementor plugin.
This plugin expands not only the number of widgets and features in the free version but also the Pro version of Elementor. That said, you will need to purchase the Pro version to access those additional tools.
Today, I will demonstrate how to expand Elementor with Happy Addons.
What Are Some Of the Features Happy Addons Adds
There are way too many features to list here, so I will focus on a few of the more popular ones. But if you are interested in the full list, check out the plugin page.
It also provides a detailed explanation of what each one can do.
Image Comparison: Many websites need to compare two images side by side. The most popular example is the before & after shots. This tool allows you to easily add two images side by side and supports horizontal and vertical views.
Twitter Feed: All websites try to build a social media presence, and if you use Twitter, you can easily add your own Twitter Feed in WordPress. You can even customize certain aspects of the feed like the text or change up the style of the feed.
Creative Button: Have you ever wanted to really give your buttons some flair? If so, check out the Creative Button widget. With it, you can customize any button in virtually any way. It's a great tool that every website will find useful.
Event Calendar: Many websites host events ranging from meeting at a physical location to live streaming on YouTube of Twitch. However, it can be challenging to inform visitors about these events. That's where the Events Calendar comes in. You can display it anywhere so visitors know.
Pricing Table: Businesses will need a way to list the prices of their products and services, but sometimes the default pricing tables don't work well. This widget fixes that by allowing you to create your own pricing table with a ton of customization options.
WooCommerce: I thought about mentioning just one of these Elementor addons, but this plugin provides a variety for WooCommerce. These include a product grid, product carousel, product category grid, product category carousel, single product, and mini cart.
And this is only the tip of the iceberg. Happy Addons is a robust collection of Elementor features that everyone should take advantage of.
How to Use Happy Addons in WordPress
Step 1: Install Happy Addons
Happy Addons is an extension for Elementor, which means you first need to install Elementor. If you do not, you will encounter an error. The plugin adds its tools directly into the Elementor editor.
All you need to do is pick out which widgets and features the plugin will enable.
After that, you just need to choose the tool you want to use and customize the widget within the editor. Overall, it's a straightforward experience, that anyone who can use Elementor can utilize.
Let's start by clicking on Plugins and selecting the Add New option on the left-hand admin panel.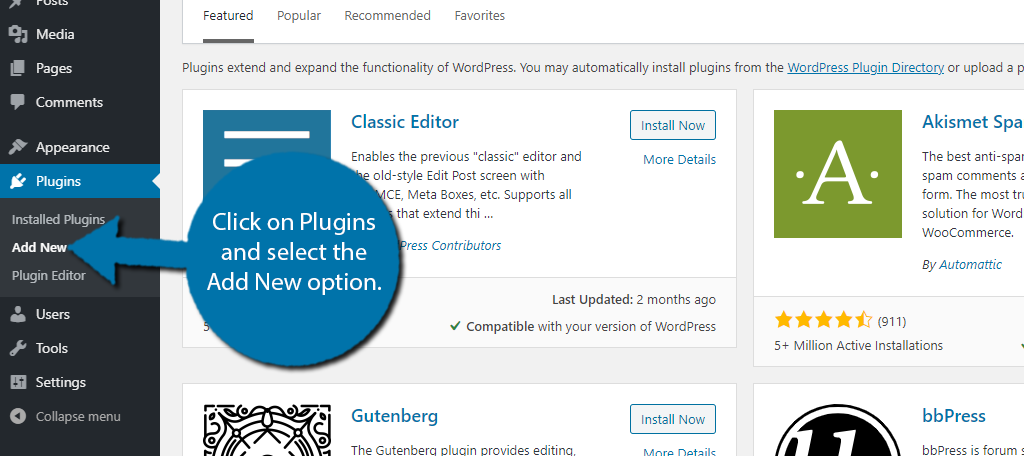 Search for Happy Addons in the available search box. This will pull up additional plugins that you may find helpful.
Scroll down until you find the Happy Addons plugin and click on the "Install Now" button and activate the plugin for use.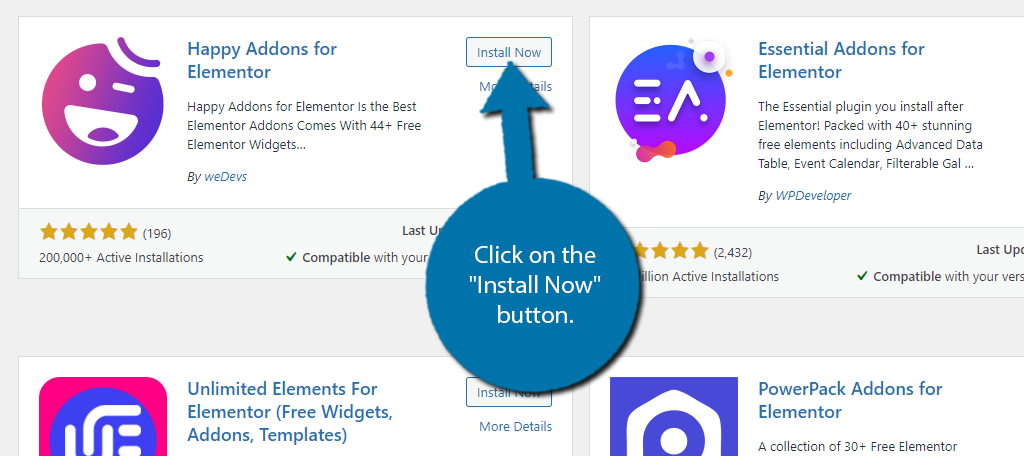 Step 2: Initial Setup
When you choose to activate the plugin, Happy Addons will ask you what kind of user you are. You have two options: regular and power user. All this determines is if the plugin will set itself up (regular user) or if you want to customize the plugin (power user).
I recommend clicking on the "I'm A Regular User" button.
The next screen will ask you to select which widgets to turn on. The idea here is that the plugin adds a lot of widgets to Elementor. So many, that it can be a bit overwhelming, thus by selecting which widgets to add you can prevent widget bloat in the editor.
That said, you can definitely just select all of them by clicking on the "Enable All" button in the top right. The choice is yours.
Next, you need to do the same thing for features. Choose the ones you want to use.
Note: It is not recommended to enable all of them. Instead, stick to the ones you think you will use. These features can slow down the Elementor editor. You can always enable or disable them later.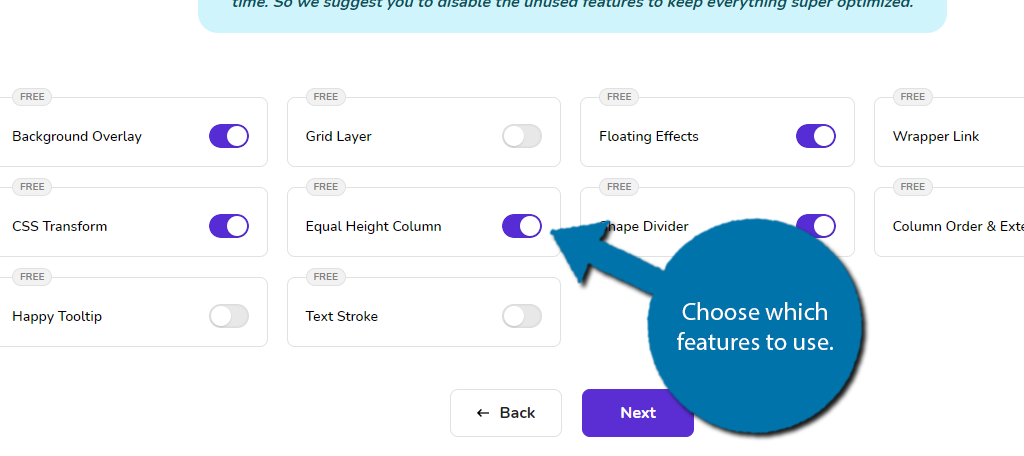 Next, the plugin will highlight what you get in the Pro version. Feel free to move on or check out what they offer.
Finally, on the next screen, you will be asked to allow the plugin to collect non-sensitive information to help with development. Feel free to agree or disagree.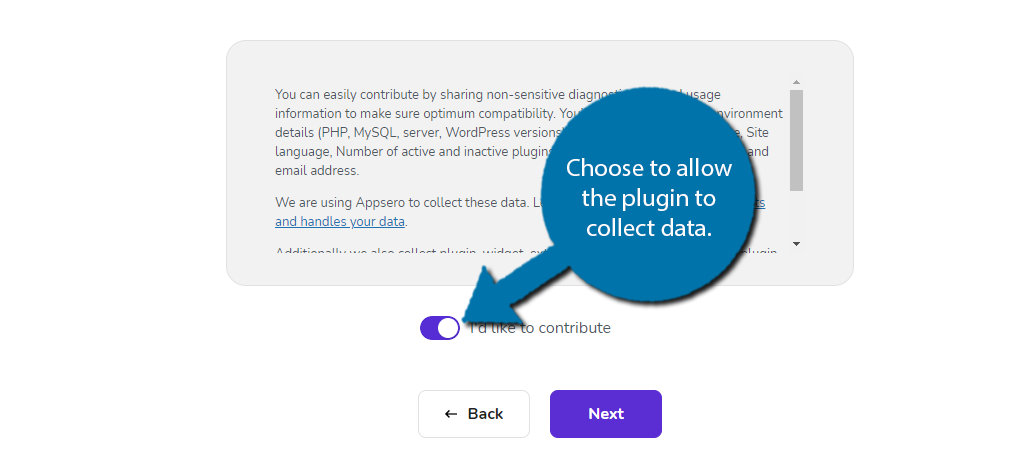 The plugin is ready to go.
Step 3: Using Happy Addons
All that's left is to actually use the plugin. everything is done directly in the Elememtor editor, and frankly, it's no different than using Elementor. You just have some new options.
Go to any post or page on your website and enter the Elementor editor.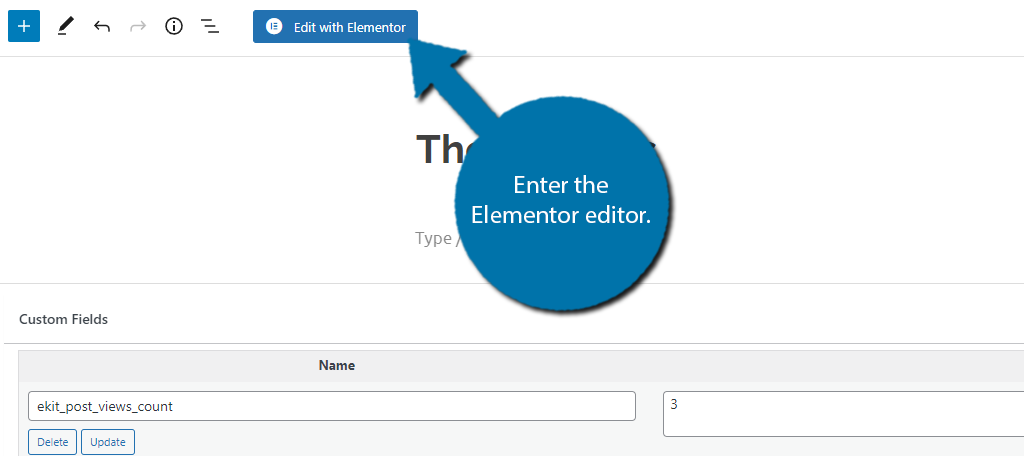 On the left-hand side of the editor, you will see all of the widget categories. You can find all of the ones this plugin adds under the Happy Addons and Happy Addons Pro sections.
Note: The Pro widgets will be locked if you haven't bought that version.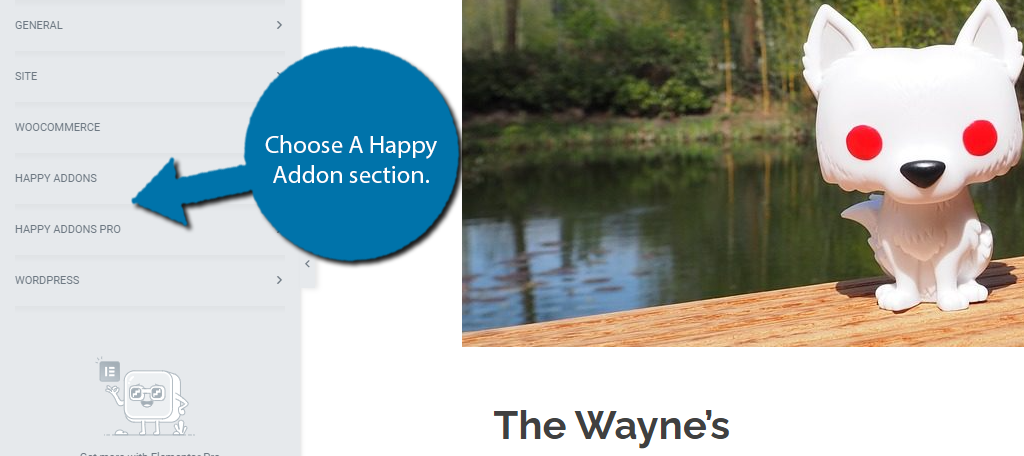 At this point, this is no different than using Elementor. Simply click on and drag the widget you want to use into the post or page. You can then configure that widget the same way as any other in Elementor.
Congratulations on expanding the Elementor editor with Happy Addons.
Elementor Has A Lot Of Addon Plugins
Without a doubt, Elementor is the most popular page builder in WordPress, and for good reason. As a result, it has the most add-ons of any page builder, and just like Happy Addons, they are free.
If you are still in need of additional widgets inside of Elementor, take a look at some of the other awesome plugins available. Just be aware, that there may be compatibility issues if you use multiple addon plugins.
That said, Elementor isn't the only page builder or plugin that has a ton of options.
For instance, WooCommerce is in a similar situation, and since it's common to use WooCommerce and Elementor together, you might want to check out addons for WooCommerce. Many of them will work with Elementor by default.
This is true for most major plugins.
More Options, More Customization, Better Content
Let's face it, as web developers, having more options is always a good thing. In fact, that's part of the reason why WordPress has become the most popular CMS; you can do anything in it with the right knowledge.
While the default options Elementor adds are enough for most websites, more options never hurt anyone. With these new addons available in Elementor, you can create new types of content, or improve existing content in the blink of an eye.
What are your favorite elements that were added with Happy Addons?