A Portable Document File or PDF file is one of the most downloaded files online and has been around for over 20 years. Many websites use PDF files to share online forms, information booklets, and even textbooks. They allow for you to use a small amount of website space to deliver a large amount of content.
Of course, there are many ways to embed a pdf file in WordPress. Some of them are already built into the system and others can be accomplished by using the many plugins available. Almost all word processing software will allow you to directly save a file as a PDF and this is one of the many reasons why PDFs are so popular.
How Come PDF Are So Popular
PDFs have survived the test of time and have remained popular, but why is that? The main reason is the durability of the PDF itself. It doesn't matter if you open a PDF with Adobe Acrobat Reader or Uncle Bob's PDF reader or anything in between and it also doesn't matter what machine it is opened with. The PDF will look exactly the same. This was a huge problem with earlier files and PDFs successfully solved the problem and have become the ideal way to share forms and other important documents electronically.
Another great reason why PDFs have risen in popularity is that they are free. When they were first introduced along with many other and arguably better file formats at the time, the pricing format quickly changed as it went from charging for Adobe Reader to making the program free. This was extremely important at a time when computers were still catching up because almost everything cost additional money to use. These reasons made PDFs extremely popular and that popularity has never diminished. This file format has only improved over the years.
How to Embed PDF Files in WordPress
Today I will demonstrate how to embed PDF files in WordPress using the built-in features the CMS provides. This is extremely simple to do and your website should make the most out of using PDFs to share important documentation with visitors. You can even let your visitors leave comments containing PDFs if you allow them to add attachments to their comments.
Let's start by going to the left-hand admin panel and click on Pages and select the "Add New" option. If you already have existing pages that you would like to add a PDF to, feel free to select those pages instead.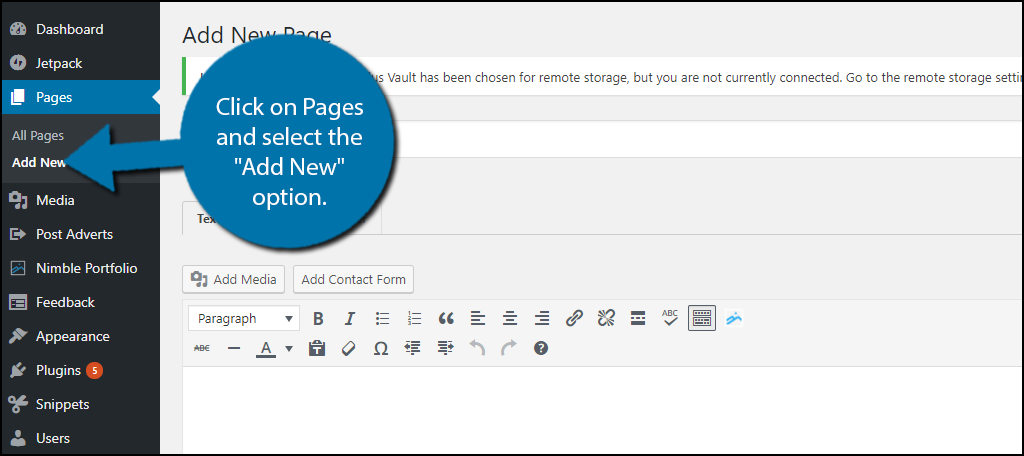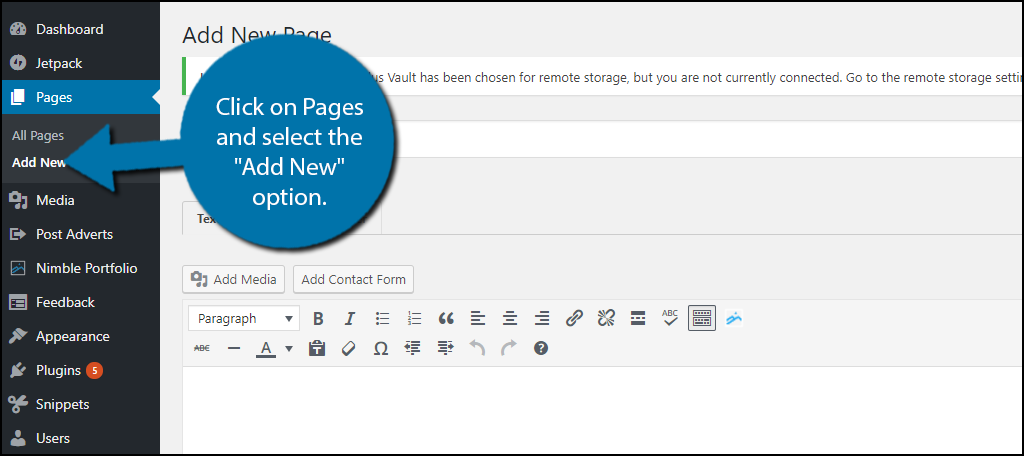 You may have used the Add Media to add videos or images to your website, but it can also be used to upload PDF files in WordPress. Click on the "Add Media" button to continue.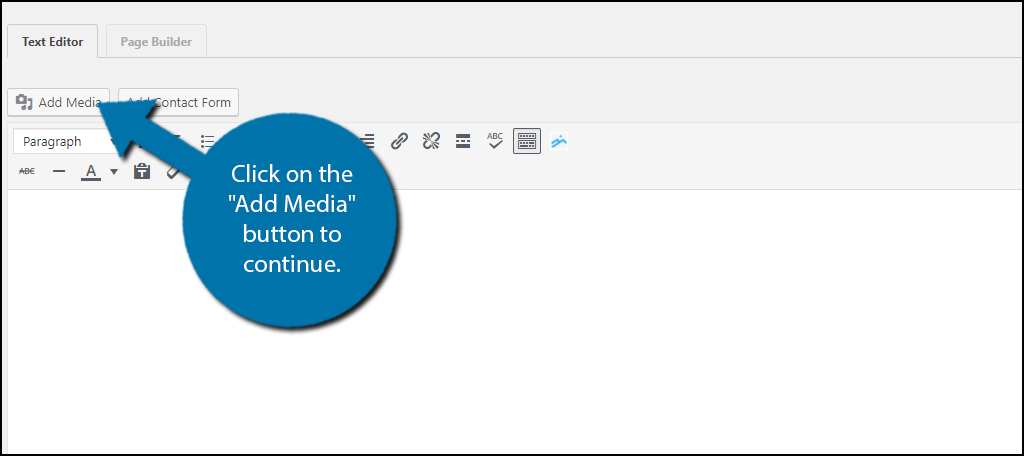 You will now see any previously uploaded files if you have used this before. Click on the Upload Files tab.
In the Upload files tab, you will be able to upload multiple files of different types. Most file types are supported by WordPress and PDF is supported. You may drop files into this section or click on the "Select Files" button and manually choose your PDF files to upload. Make sure your file is within the maximum file upload limit. If you exceed the limit your file will not be uploaded. If you need to increase your file limit try one of the many plugins that will do it.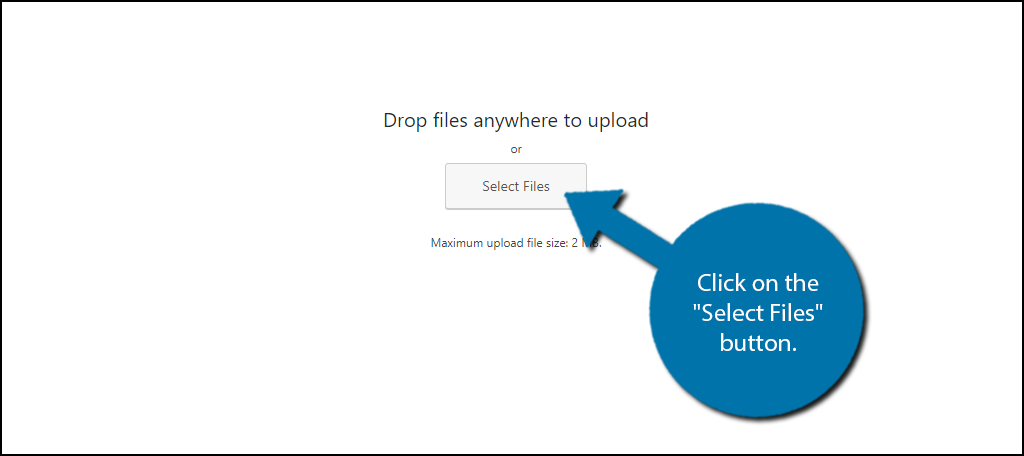 Once you have selected your PDF file or files you will see their thumbnail pictures in the Media Library tab. Click on the file you wish to place on your page and click on the "Insert into Page" button.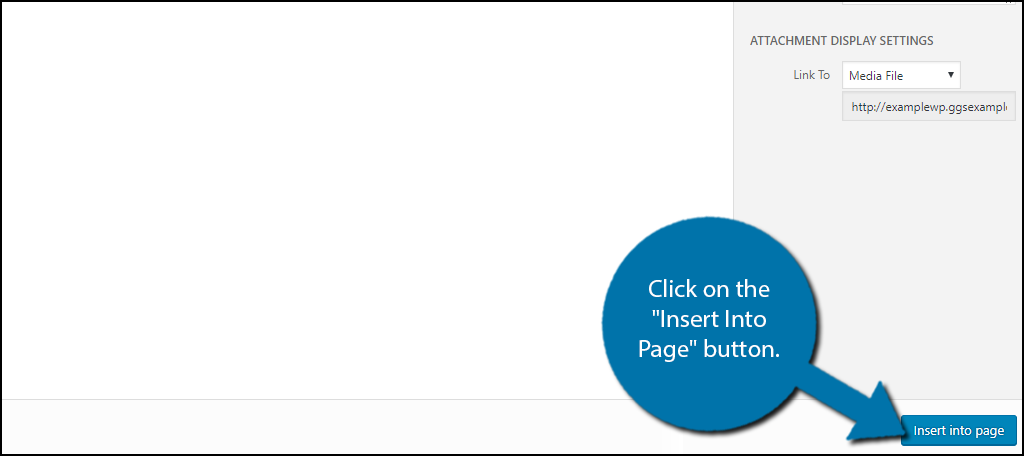 You will see the name of the PDF written in light blue. It is the same color that all hyperlinks are. You may click on it and change the name to something more suitable if the name is unclear. Remember to always make sure that what visitors are downloading is very clear.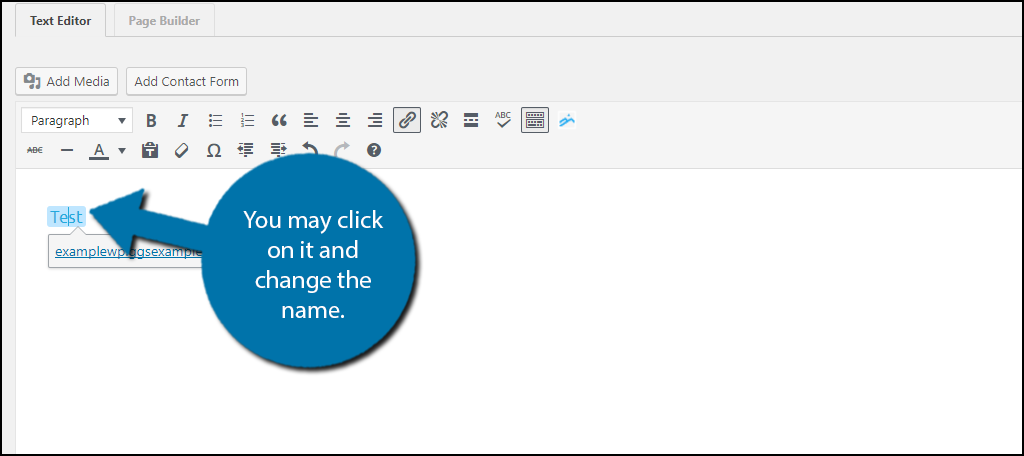 You may also choose if you want the PDF to open in the same tab or in a new tab. I would recommend opening PDFs in a new tab because visitors will still remain on your website even if they close the file and select another. Click on the edit button.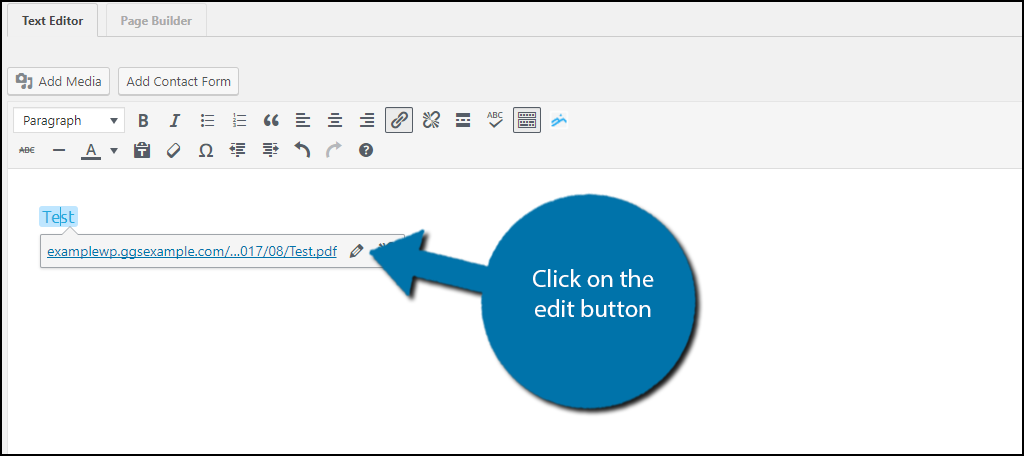 Now you will want to click on the Link options button. A pop up will appear, from which you can change where the link will open and where you can select other articles for internal linking.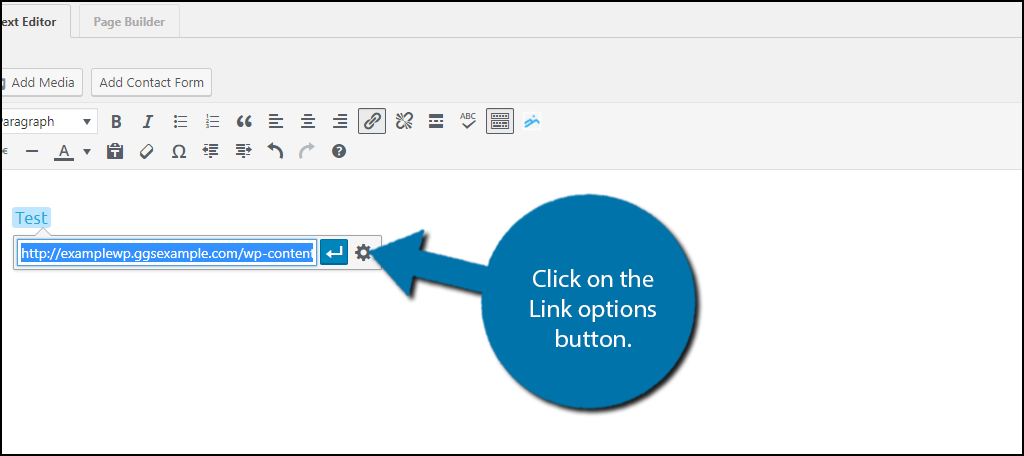 Simply check the box next to "Open link in new tab" and click on the "Update" button. Your PDF will now open in a new tab when it is clicked on by visitors.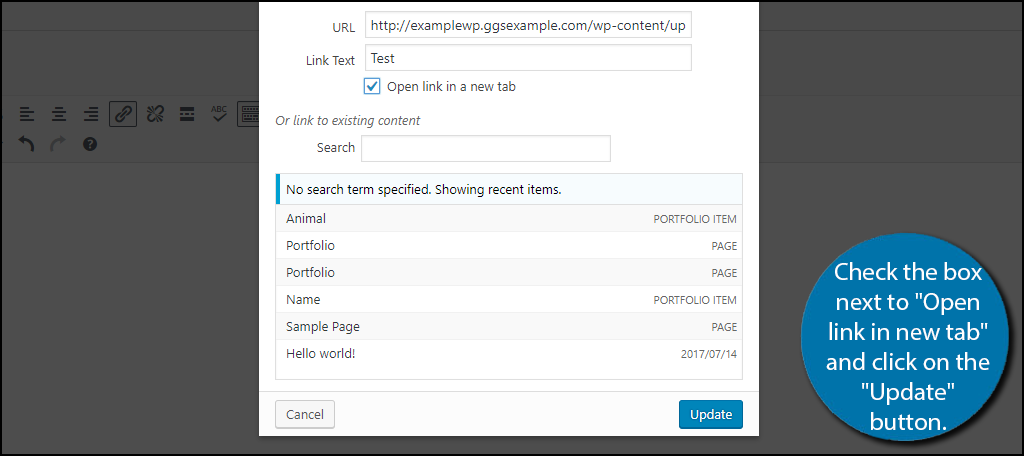 Once you have finished placing the PDF file you may repeat these steps and place as many PDFs as necessary. Once you are done placing your PDFs click on the "Publish" button to make the page go live.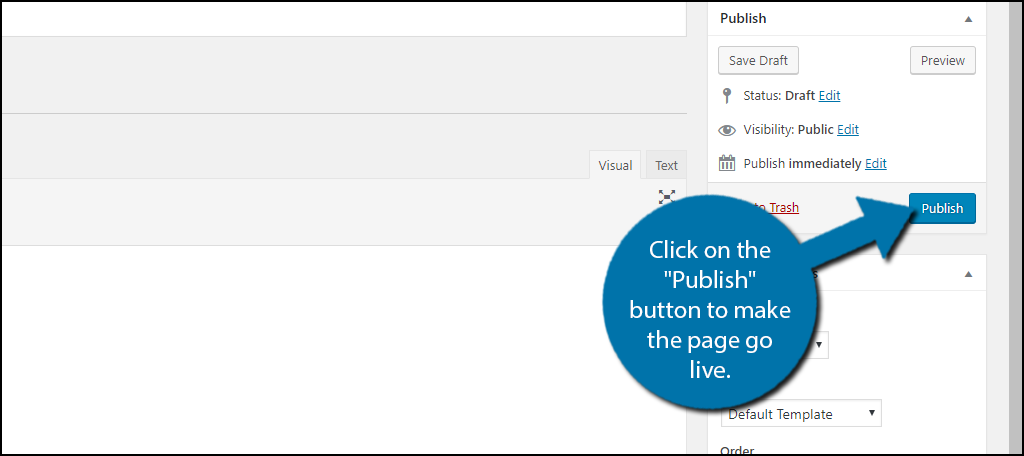 Congratulations, you have successfully embedded PDF files in WordPress. It is very easy to do and will help you supply key documents and information to visitors using the most common method on the Internet.
A Plugin That You May Find Useful
The popularity of PDFs has driven the development of many plugins to add PDF files into WordPress. Here is another plugin that you might find very useful when you want to embed PDF files in WordPress,
PDF Embedder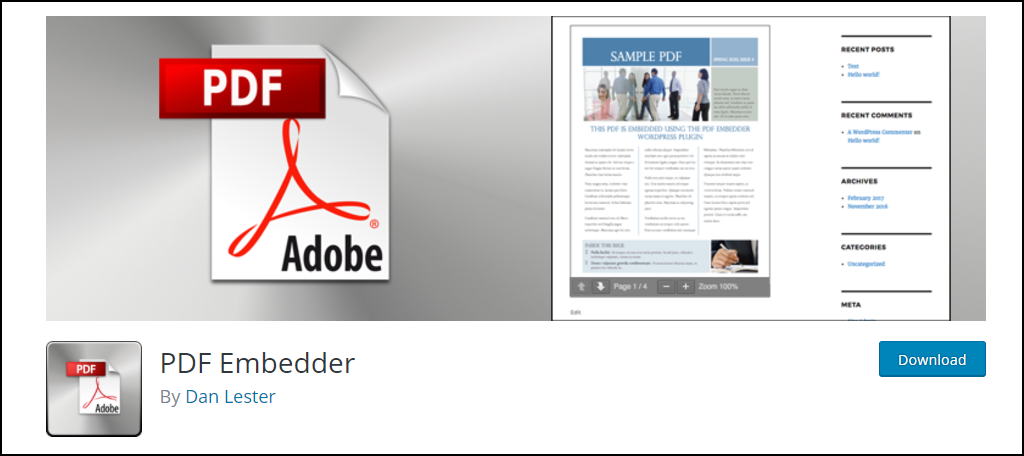 PDF Embedder is a very popular WordPress PDF plugin with over 100,000 active installs. If you find the built-in methods not to your liking, you may find this plugin helpful. This will give you greater customization like picking which page of the PDF to start on when clicked. It will also add a toolbar option for inserting PDFs directly into posts and pages. If you want to embed PDF files in WordPress this plugin will help.
Always Choose PDF Files to Distribute Information
PDFs are extremely popular and will help you distribute key information among your visitors. The biggest advantage of the PDF is that no matter what machine your visitor is using to open the PDF file, it will always open it the way the creator intended it to. There will never be any line spacing or formatting problems when opening them.
This is extremely important for forms and informational text where formatting is a key element. For example, if you had lines of code that were formatted in a very specific way, but you were using a regular .doc file, the line spacing could be altered depending on what software and version the file is opened with. Remember to always use PDFs for important documentation to preserve all of their information and formatting.
How many PDF files do you have on your pages and what are they for? Do visitors prefer to open PDF files in new tabs or to open it in the same tab?