PrestaShop is a great platform for those looking to sell products online. This eCommerce software is free to use and comes with a wide scope of tools for search engine optimization and customization. Luckily, it's also incredibly easy to install if you use installers like Softaculous.
In this tutorial, I'm going to show you how to install PrestaShop on your domain. It will help you start an online store by giving you everything you'll need from the get-go.
Installing PrestaShop
For this installation, I'm going to use the Softaculous installer. This feature comes built into the cPanel system with most Prestashop hosting platforms.
From cPanel, scroll down and click the "Softaculous Apps Installer." It will be located under the Software section.
Search for PrestaShop and click the link on the left. You may also find it in the main Softaculous page along the top as a featured application.
Click the "Install Now" button under the description.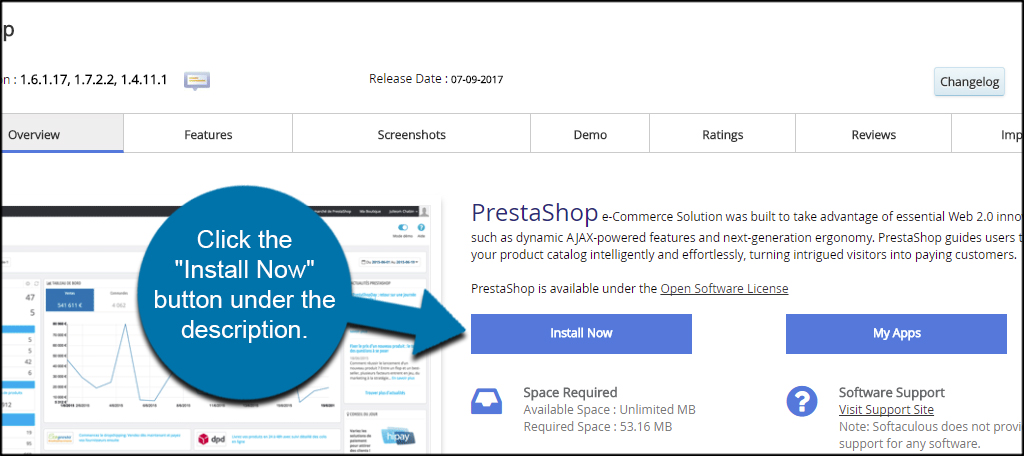 You'll need to enter your website's configuration details in the setup screen. These sections include:
Software Setup
Choose the version of PrestaShop you want to install and select your domain. Keep in mind you need to change the protocol if you're using an SSL with your website. This means it will need to be set to either "https://" or "https://www."
Site Settings
Add the name of your store and the admin folder. Create a name that is relevant to your site or business. Create a unique admin folder location to make it more difficult for hackers and bots to access. Technically, this can be anything you want as long as you can remember it when trying to log in yourself.
Admin Account
Enter your email address and password. This will be your login credentials, so you want the password to be something hard to crack. You may also want to set up your first and last name so you can distinguish your account from another.
When you're done inputting your site's information, click the "Install" button on the bottom.
After a few moments, Softaculous will finish installing the application on your domain.
Click the "Administrative URL" to access your dashboard.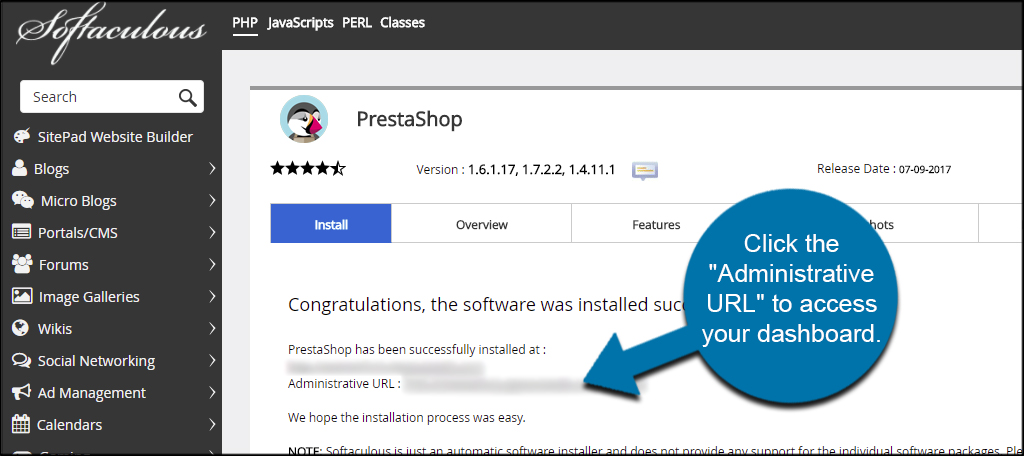 Input the email, password and click the "Log In" button.
Your website is now ready for you to customize and add your products.
Excel in eCommerce
PrestaShop is perhaps one of the easiest platforms to use. It comes with everything you'll need to excel at eCommerce. Once you get the hang of the best marketing tools, you can easily build an online powerhouse of sales. Explore the app and make use of the tools you're provided with. Your level of effort will dictate success.