Drupal is a good content management system to use for those who know a little bit about HTML, PHP and CSS development. Even beginner users may find value in the platform. Although you can install Drupal manually, using Softaculous is often faster and hassle free.
Installing any content management system manually is more involved than point and click. In many instances, you need to set up databases and make coding adjustments. When you're pressed for time, this isn't exactly ideal.
In this tutorial, I'm going to show you how to install Drupal with Softaclous. It doesn't require a great deal of effort, and your site can be up and running in moments.
Setting Up Drupal with Softaculous
Softaculous is an apps installer built into the GreenGeek's cPanel platform. It's a good tool when you want to build anything from a blog to an eCommerce site. In this instance, I'll be using it to set up Drupal.
From the cPanel dashboard, scroll down to the Software section and click "Softaculous Apps Installer.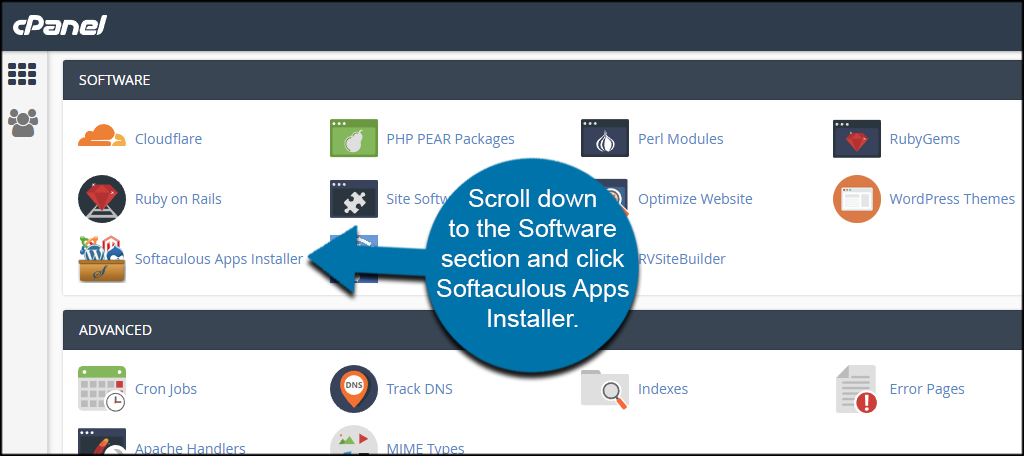 Search for Drupal and click the tool when it appears.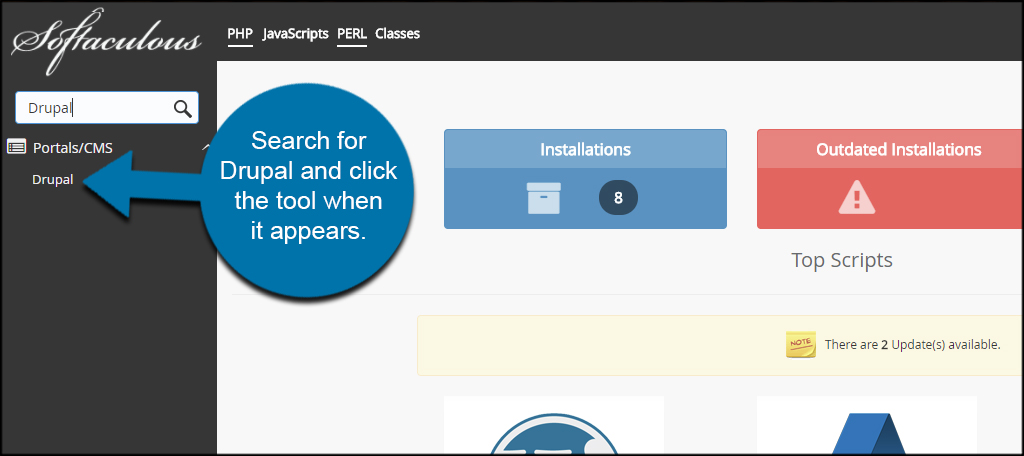 Click the "Install Now" button below the description for Drupal.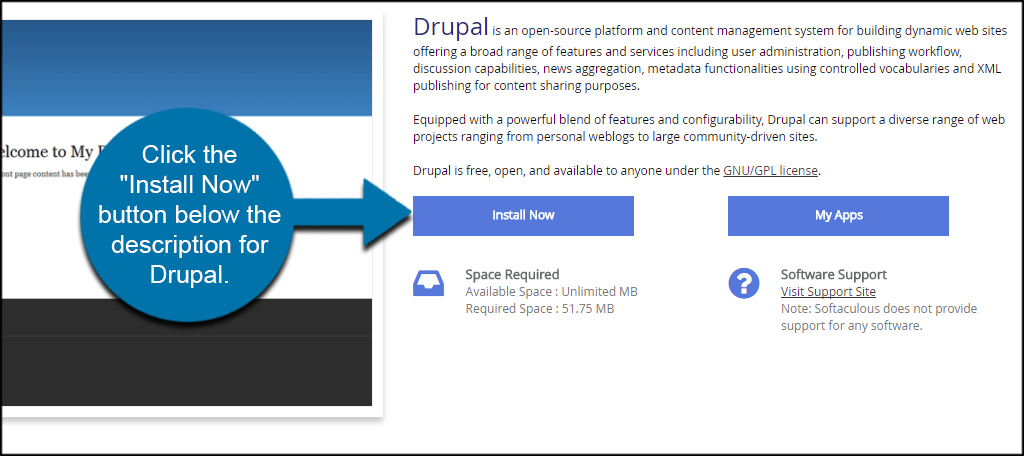 Select the version, domain and protocol for the installation. If you only have one website, it will be displayed in the "Choose Domain" drop down by default. You also want to make sure you select the right protocol. For instance, you need to use "https://www" if you have an SSL attached to your account.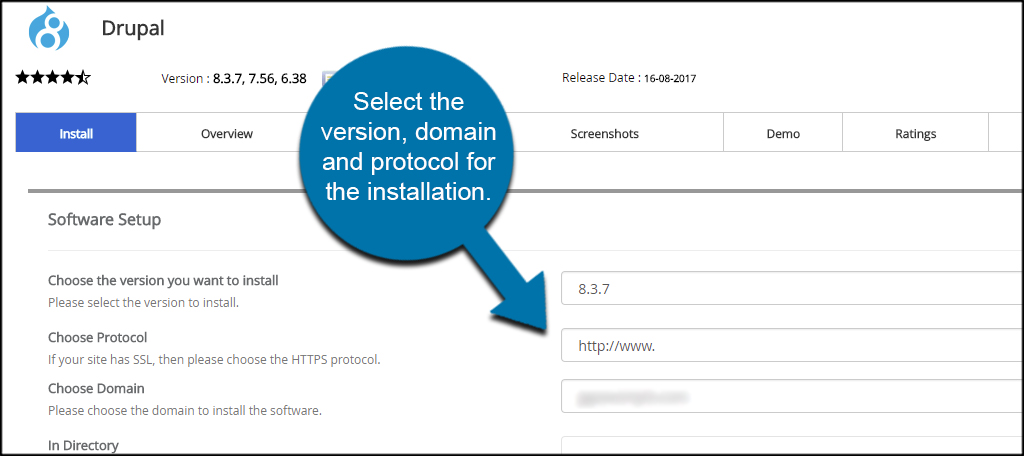 Give your site a new name. This is essentially the name of your website. For this tutorial, I'm going to name it "My Drupal Website."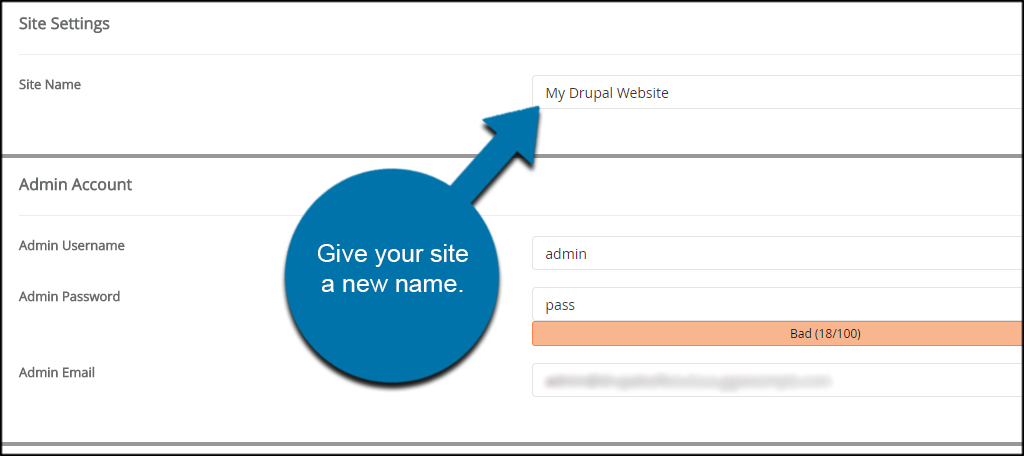 Assign a new username and password. Do not use "admin" as this username. Because it's the most common default administrative account, it's the first thing hackers and bots will try to gain access to your website. Make it something unique and create an ultra-difficult password.
Set your Admin Email to an address that is currently live. This will be used by Drupal to send you messages and information regarding the site. For instance, you will receive an email from Drupal to this address as soon as the installation process is done.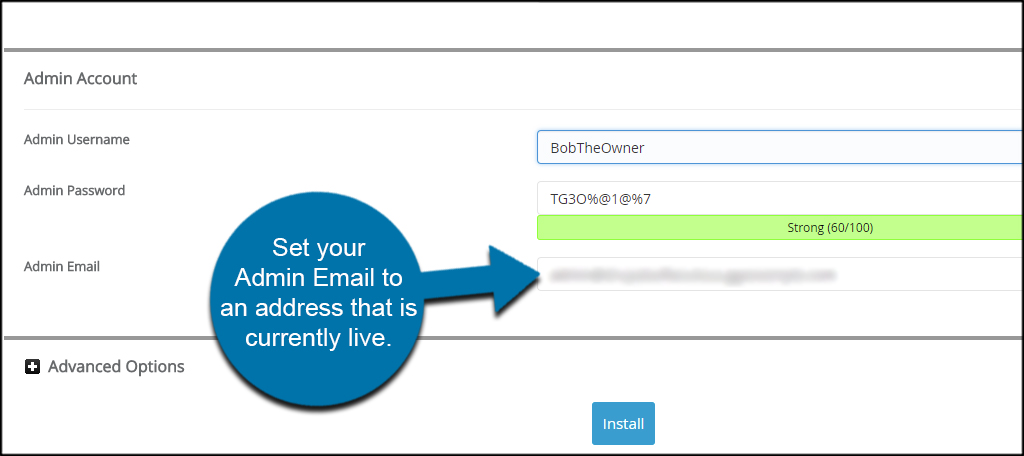 When you're ready, click the Install button at the bottom of the screen.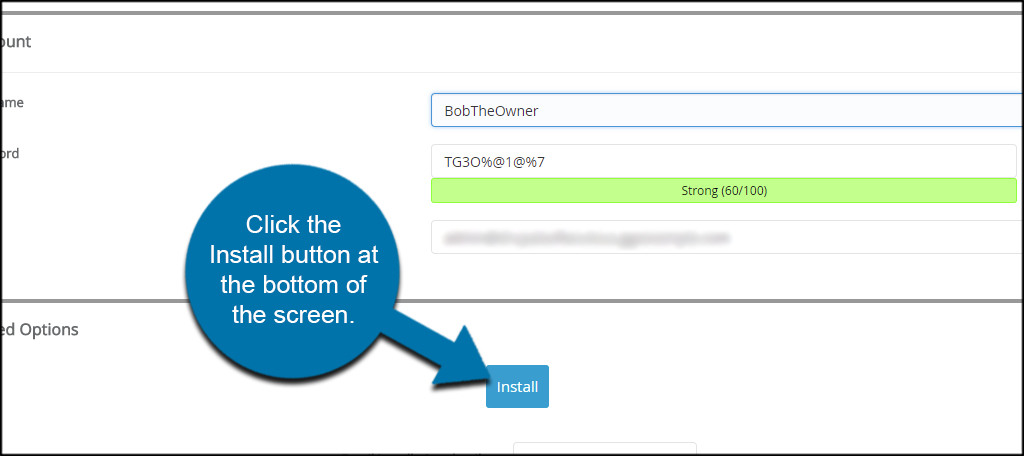 When Softaculous is done, you'll see a congratulations screen with links to your website. To access the admin screen of Drupal, click the "Administrative URL."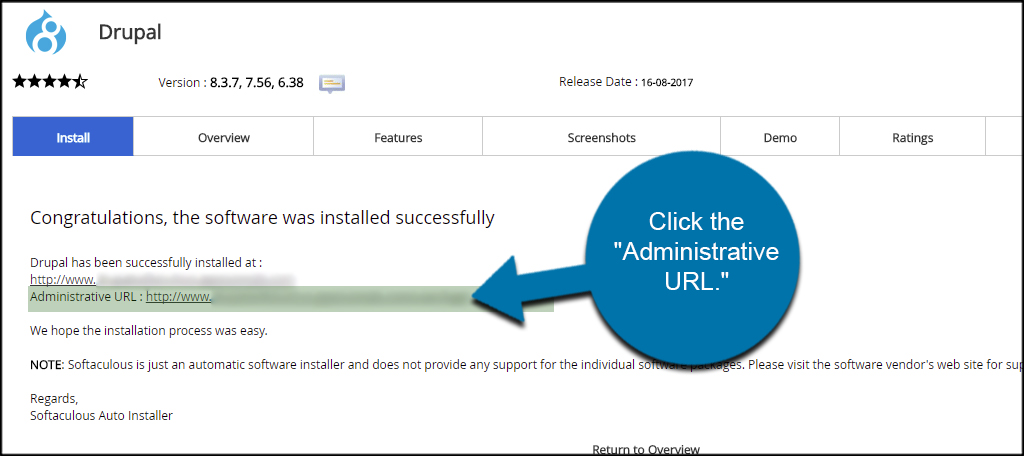 Input your username, password and click the "Log In" button.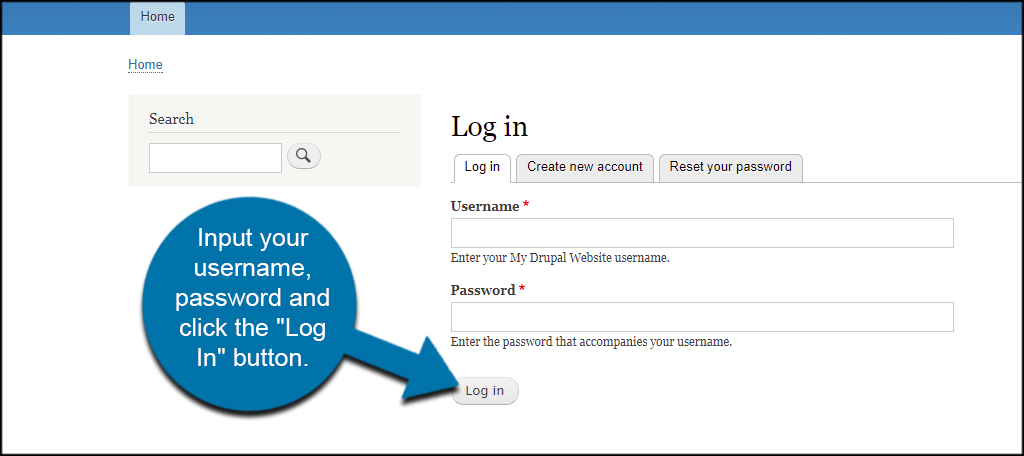 Now, you're ready to start designing your own website by installing modules and themes that fit your needs.
Taking the Work Out of Setup
Softaculous is a great system to use for installing a wide selection of applications. Drupal is simply one of many and works well as a content management system. Take a look through what is available and become inspired. You never know what can accentuate your site until you see what's available in Softaculous.