Knowing how orders are processed is a vital component to any Magento hosted website. This is the bread and butter of how you will make money. From setting up fees for shipping to taxes and payment methods, it's important to understand how to manage orders.
When you start an online store with Magento, it's a good idea to learn everything you can about the system as quickly as possible. This will help reduce lagging when it comes to making sales and shipping out products.
In this tutorial, I'm going to cover how to manage orders in Magento from various parts of the system. This will give you an idea of what you can do and perhaps how you can change the site to make it more efficient. You may even discover a few ways to improve online marketing for the online store.
Configuring Magento Order Options
To access the general details for orders in Magento, go to Stores and click "Configuration."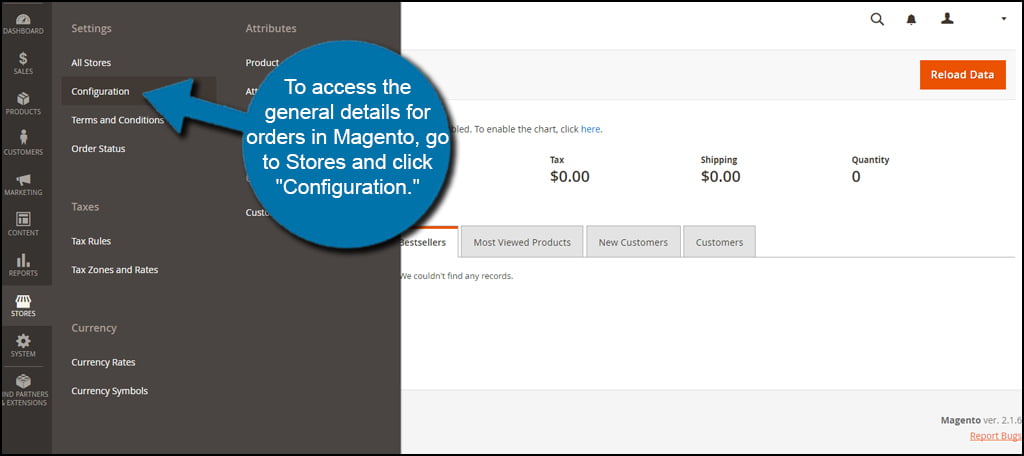 Scroll down on click on the "Sales" section on the left. This will open a window with a variety of options.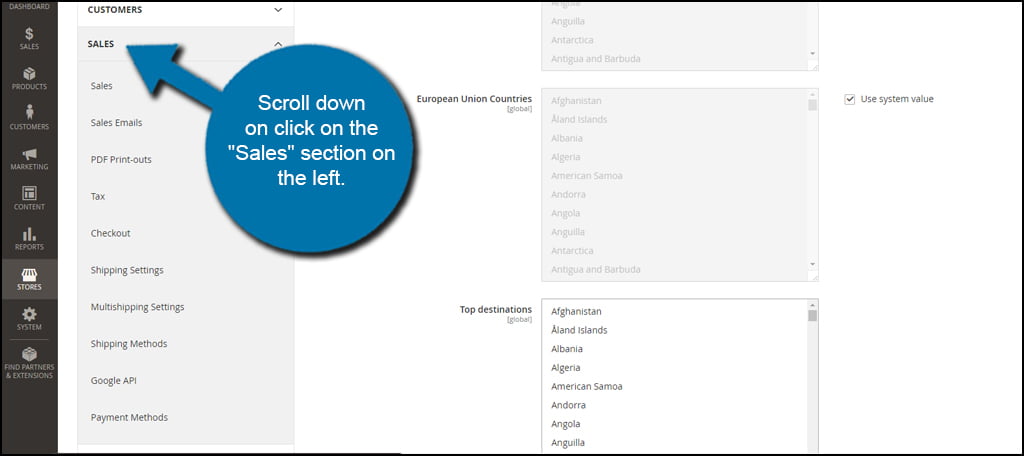 Let's go over what each one of these controls:
Sales
This section governs over the general options visitors may have when making a purchase. This will include things like the checkout totals order, the design of the invoice, any minimum order amounts and even gifting options.
Sales Emails
The email section controls what information is sent to a buyer. For instance, you can edit invoice comments and change shipment information. This area also allows for credit memos and invoicing preferences to be emailed.
PDF Print-outs
Various points in Magento can be printed as PDF files. In this section, you can set the order ID to appear in the header for invoices, shipments and credit memos.
Tax
Some areas require taxation of products sold. For example, many states require eCommerce sites to pay sales tax on items sold to consumers within those particular states. In this area, you can assign those taxes and classes. You can also make adjustments to how these are displayed to buyers from the website.
Checkout
In the Checkout Options, you can make adjustments to how the system behaves in terms of visible information and ability. For instance, it's from here where you can set guests to buy products or if a buyer needs to register. This also includes functions for failed payment emails, shopping cart memory life span, and displaying a cart sidebar on the website.
Shipping Settings
In order to develop an accurate portrayal for shipping fees and other information, you need to input the origin of where products are being shipped. You also have control over whether or not to use a custom shipping policy in the system's parameters.
Multishipping Settings
In Multishipping, you can choose whether to allow guests to ship to addresses other than their own billing location. You can also set a maximum quantity of items to ship to those multiple addresses. This is usually enabled by default.
Shipping Methods
Shipping Methods is an important aspect of managing orders. It is here where you input your store's account information for the top names in delivery systems. You can also set free shipping, a flat rate or use tables for determining costs to buyers instead.
Google API
One of the tools Magento incorporates is the ability to integrate Google Analytics and Google Adwords into Magento's system. This allows you to track the store as well as any advertising you spend through Google. This is an excellent way to keep track of your ad strategies and performance of the site in general.
Payment Methods
Out of all the settings in this list, one of the most important is setting up a payment method. From here, you can set up a variety of means for buyers to send money. Paypal is already installed on the system, but you have access to others should you choose. However, PayPal is usually one of the easiest methods to set up for most online stores.
Anytime you make changes to the order data, click the "Save Config" button.
Managing Actual Orders in Magento
When a customer makes a purchase, the information is saved in the Sales section of Magento. If there are automated messages set up, you or the shipping department will receive an email stating there is a sale ready to be shipped.
Let's go a bit into what each one of the options covers.
Orders
Go to the Sales area and click "Orders" to view purchases.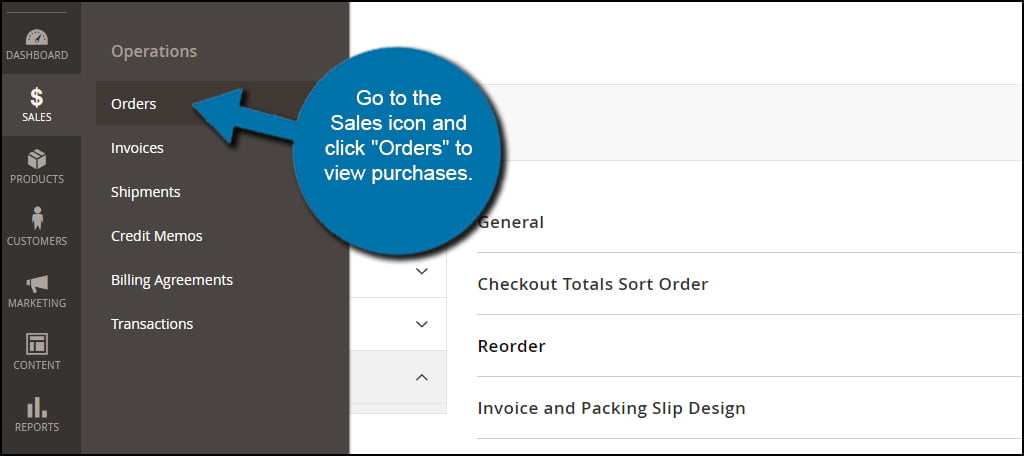 From this display, you will see purchase dates, billing data, totals and the status of orders. If you need to create a new order manually, you would click the "Create New Order" button available from this screen.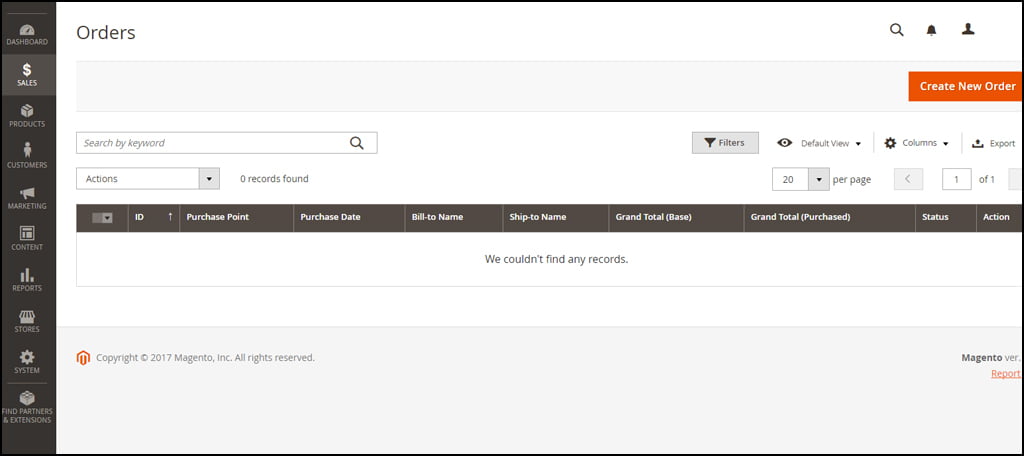 Invoices
Go to the Sales area and click the link for "Invoices."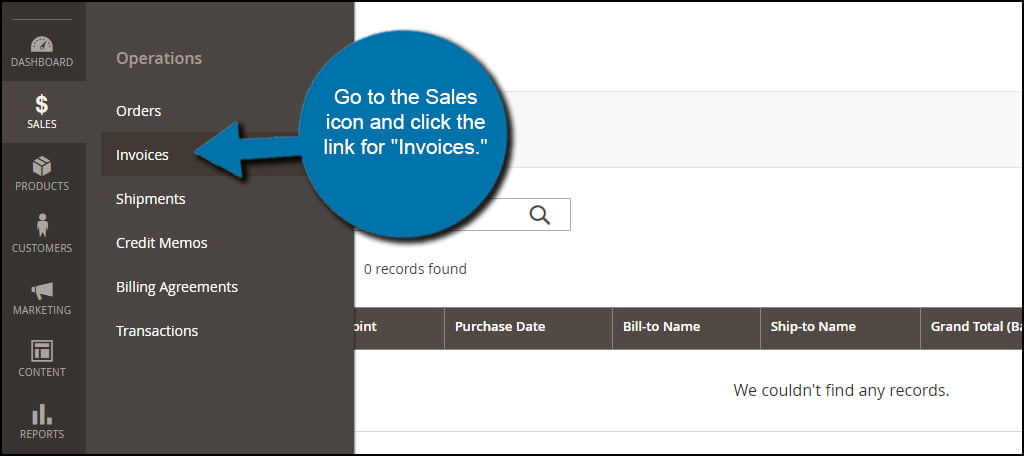 From here, you will see all available invoices created from specific customers. This will show dates, order numbers, billing data and actions you can take for each. This list is exportable and can be filtered to find specific information, such as looking for a particular customer.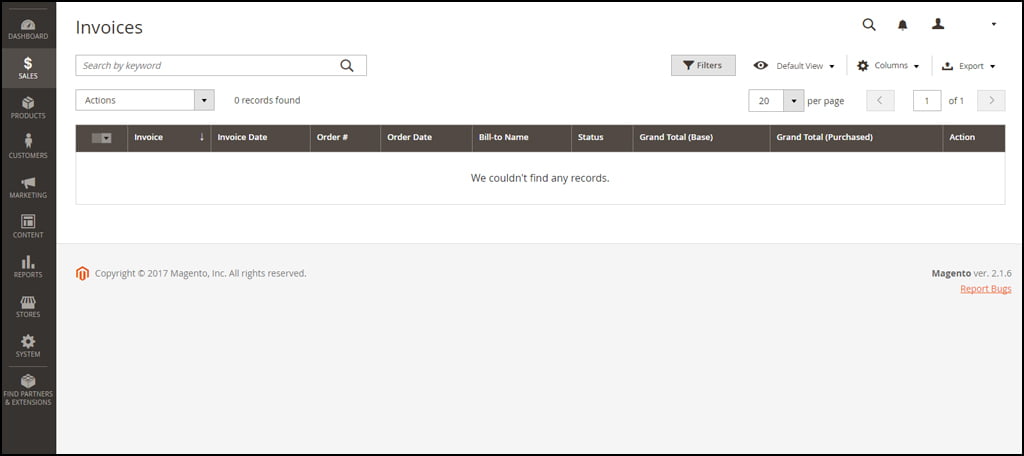 Shipments
Go into the Sales area and click "Shipments."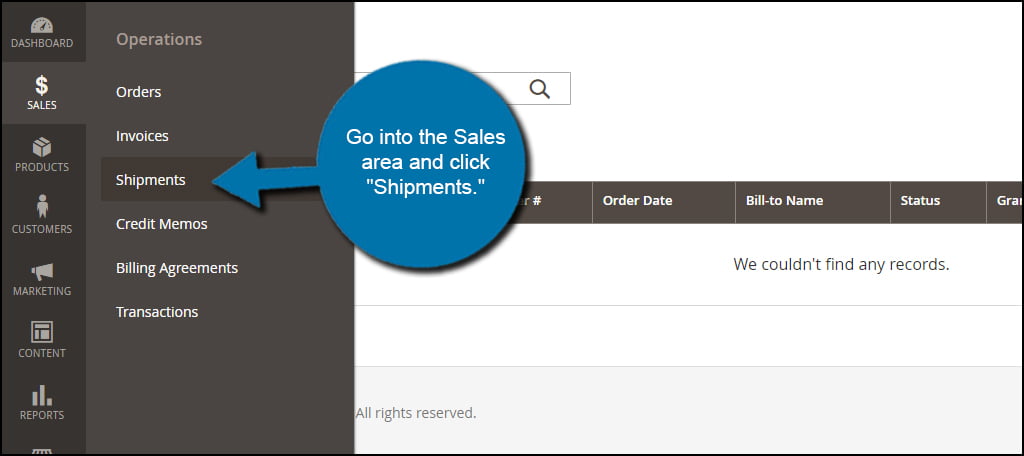 In this section, you will see all shipments that have been processed through Magento. This information will include the order, shipping dates, addresses and quantities. Like invoices, this list of information can also be exported and searched by selected filters.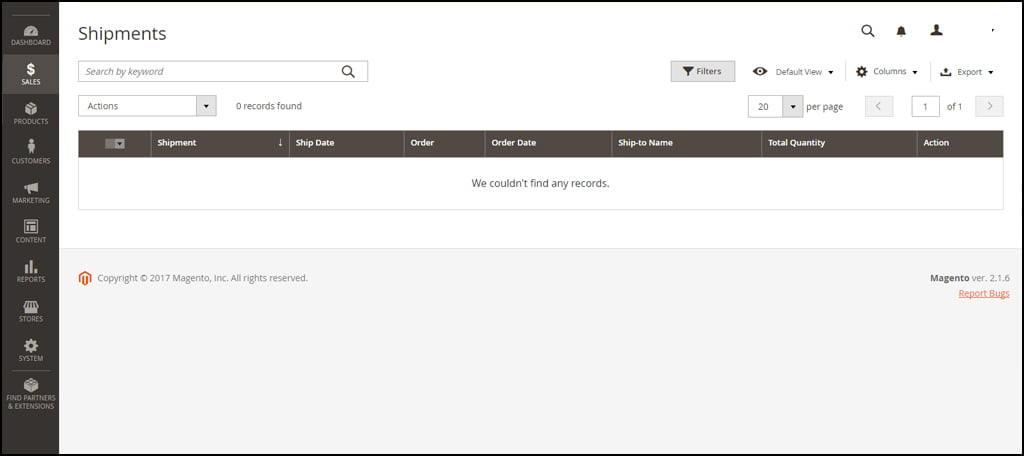 Credit Memos
Go into the Sales area and click "Credit Memos."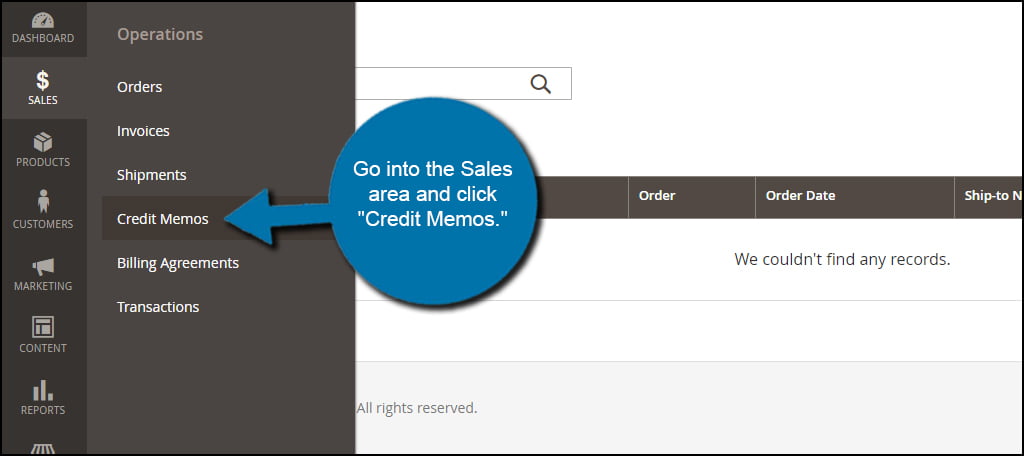 In the Credit Memos area, you'll find information regarding customer refunds, notes, dates the memos were created and their status. This is another list that can be exported as well as searched by using filters. Credits are often used when a customer has a problem with the merchandise or filed a return for other reasons.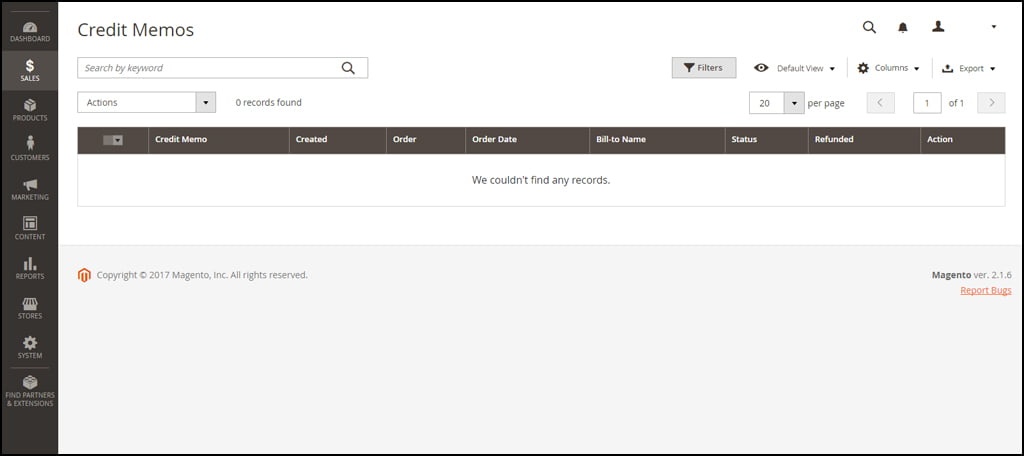 Billing Agreements
Go to the Sales area and click the "Billing Agreements" link.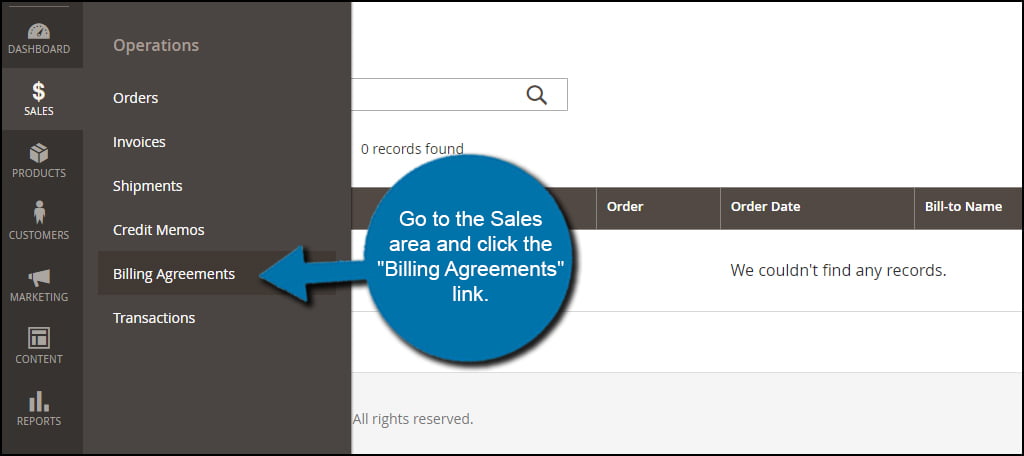 Billing agreements are created when a customer files for a method of payment. Email address, name and status of the agreement are all listed in this area. These records are generated at the time of sale and can be changed by either the site admin or by the customer by changing the agreement from his or her customer profile.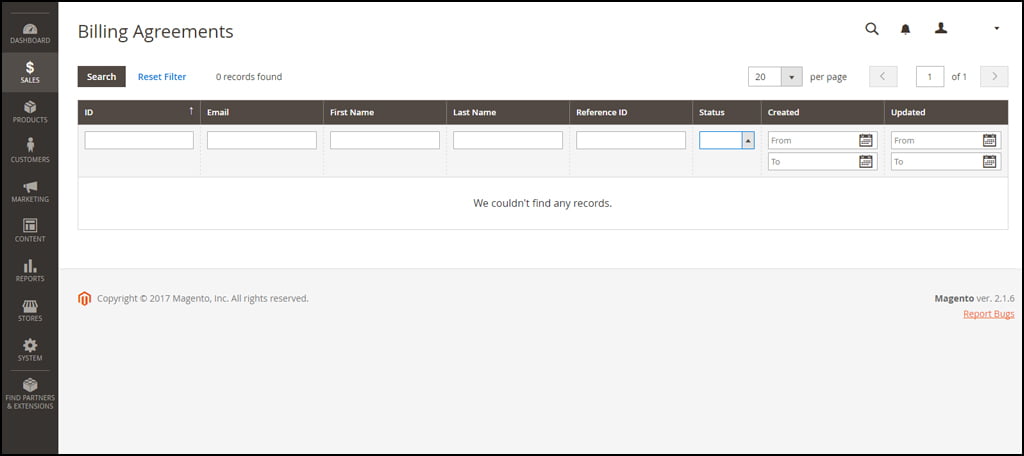 Transactions
Go to the Sales area and click "Transactions."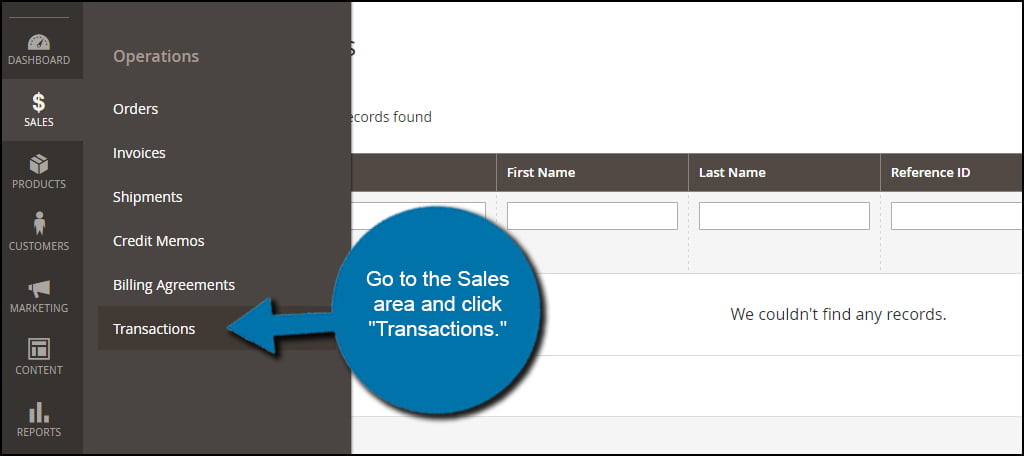 In this section, you can see all of the transactions your website has made with customers. You will see order ID numbers, payment methods and dates when the purchases occurred. This also includes voided transactions as well as any refunds you have authorized for customers.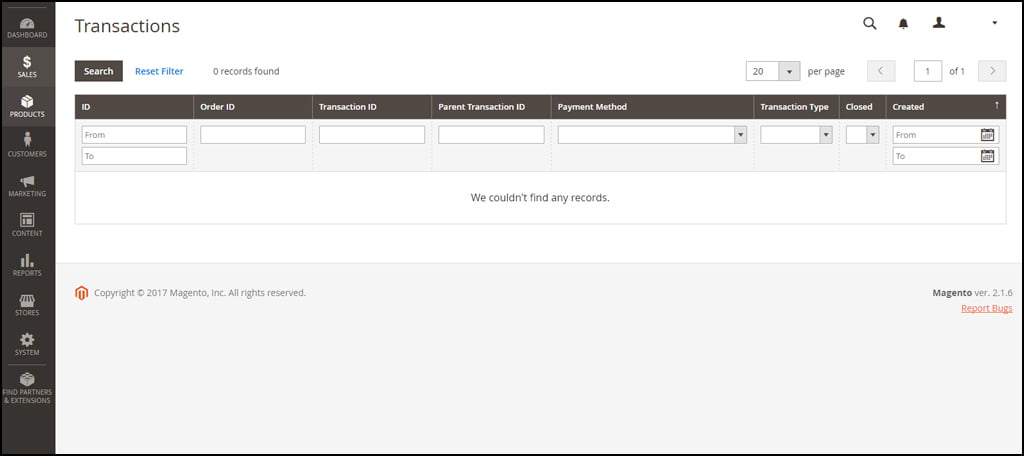 Managing Magento orders isn't as difficult as many may think. The system is developed to make the process of making money online as simple as possible. By learning how to use Magento, you make yourself and the site more efficient. It's all part of providing a superior customer experience.