Having a multilingual site opens the doors to engage visitors around the globe. However, not everyone knows multiple languages to develop such a site. What if you want to set English as the default for admins in WordPress?
Actually, this isn't all that difficult to accomplish. In fact, a simple plugin can make changing languages in the admin screen quick and simple.
This is a bit different than using something like Google Translate to convert the frontend of the website. While that benefits visitors, I'm looking more into the admin screen of WordPress.
In this tutorial, I'll show you how to set English for admins in WordPress for multilingual websites.
Method 1: Using Simple Admin Language Change
First, let's take a look at the Simple Admin Language Change plugin. It's a very easy tool that simply offers a way to switch languages in the backend of your website.
Install and activate, "Simple Admin Language Change."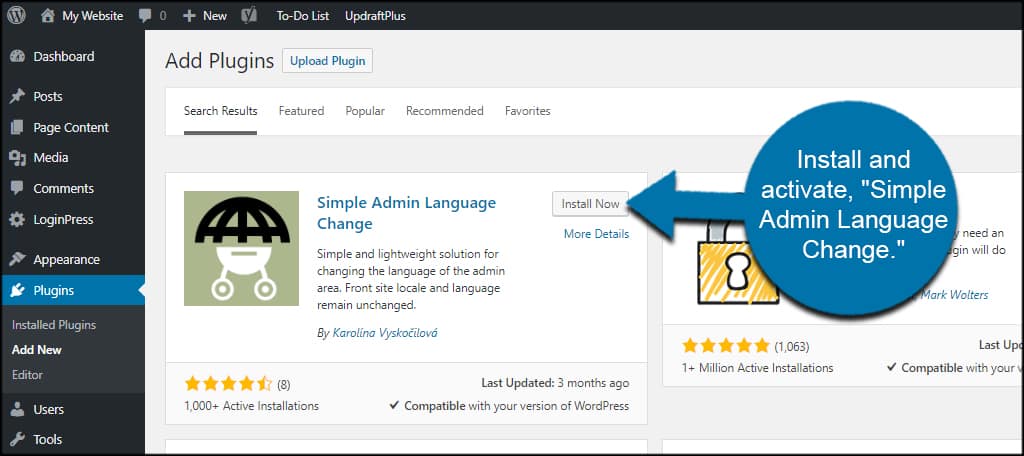 Go to "Settings" from the left admin panel in WordPress.
Scroll to the bottom of the settings screen. Using the drop-down, select the "Admin Language" of the website.
Click, "Save Changes" at the bottom to keep the admin language change.
This will set the WordPress user language for admins as English, or whichever you prefer.
NOTE: According to the developer, this plugin conflicts with the SiteOrigin Widgets Bundle tool. This is an expansion of the Page Builder from SiteOrigin. The issue is that it prevents javascript popups on the Widgets page.
However, you may still get the plugin to work if you do not use those features.
Method 2: Using Admin Language Per User
The next plugin I want to show you is Admin Language Per User. This one is useful in a multi-user dynamic when those who log in speak different languages. For instance, you can set yours to English while an author can select a different language.
If people from around the globe contribute to your website, this WordPress language plugin can save on time and frustration.
Install and activate, "Admin Language Per User."
The plugin adds a new feature to the profile of every user in WordPress. This means you can set the admin language per user instead of the entire backend.
You have a couple of ways to change the language. You can go into each account yourself and make the changes, or users can do so in their own profile.
For this example, I'm going to change the settings of a user on my test site.
Go to the "Users" tool in WordPress.
Click into any account you have on the site.
Scroll down until you come across the "Site Language" portion of the profile.
Use the drop-down list to change the language of the user. As you can see, I only have English as an option. However, if you're running a multilingual site, you should see your installed languages available.
Click the "Update Profile" button on the bottom.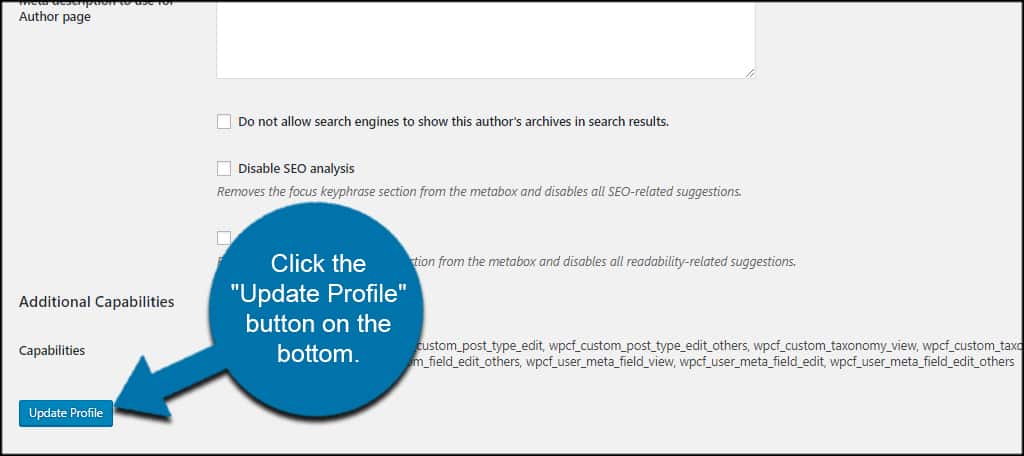 One of the reasons I like this particular plugin above the other is that every user can set his or her preference. And if you have a lot of people helping you build a magnificent multilingual site, it streamlines everyone's experience.
Make it Easier on Yourself and Others
Setting English for admins in WordPress keeps the content focused while making the backend easier to manage. Whether you target marketing to one foreign country or several, it helps to keep site maintenance easier for you to understand.
What languages do you have associated with your website? What's your favorite language plugin for WordPress?