In this article, I will show you how to set up a proxy server connection in the Firefox browser. Please be aware that you cannot do this function from the Firefox mobile app, you have to be on a desktop.
This is just one of the many things you can do using the Firefox browser.
What is a Proxy?
Simply put, a proxy is a computer system or program that acts as a kind of middle-man. Proxy settings allow an intermediary to come between your web browser and another computer, called a server.
You can set up Firefox proxy settings by performing the steps below.
Enter Proxy Settings in Firefox
Launch the Firefox web browser. Click or double-click the Firefox app icon, which resembles an orange fox around a blue globe. You can find it in your Applications folder on a Mac, or on your Start menu on Windows.
Once the Firefox browser is launched you want to access the correct area so that you can enter Firefox proxy server settings.
Click on the hamburger style menu on the top right of your Firefox browser and in the dropdown menu select "Preferences."
Note: Instead of the word "Preferences," look for "Options" in the same menu if you are on a PC (Windows).
From the setting's page click the "General" tab located on the left side of the window.
Note: If the "General" tab is already blue, then you are already there.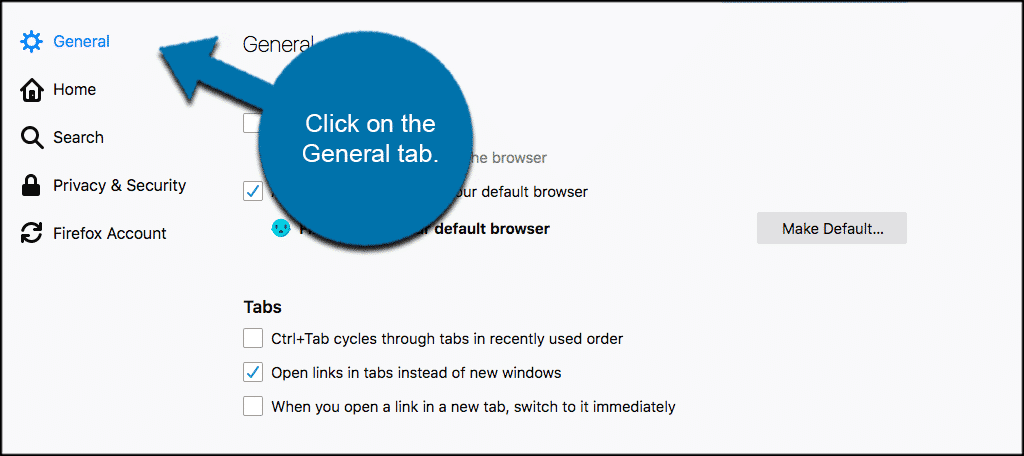 From the General tab scroll all the way down to "Network Settings" or "Network Proxy" and click on the "Settings" button located to the right. Doing this will open the Proxy Settings window.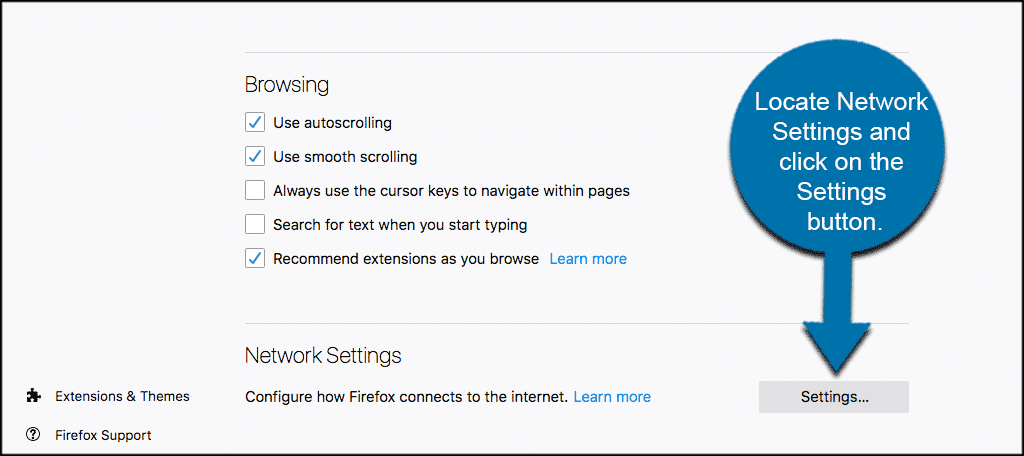 Now from here, you want to check the "Manually proxy configuration box." You will find this option near the top of the popup window.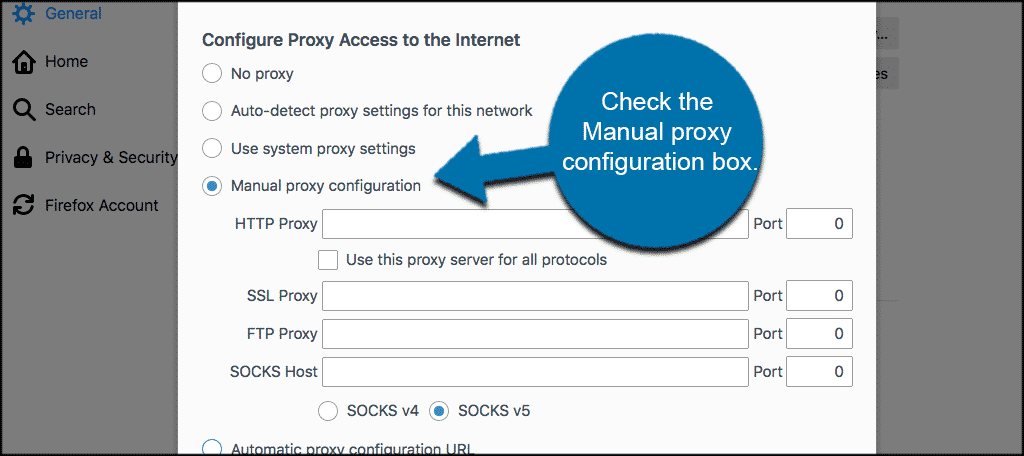 Once the box is checked, go ahead and enter your proxy information. You will need to fill out the following fields:
HTTP Proxy: Your proxy server's IP address goes here.
Port: The server's port number goes here.
You also want to check the "Use this proxy server for all server protocols" box. It's directly below the "HTTP Proxy" field.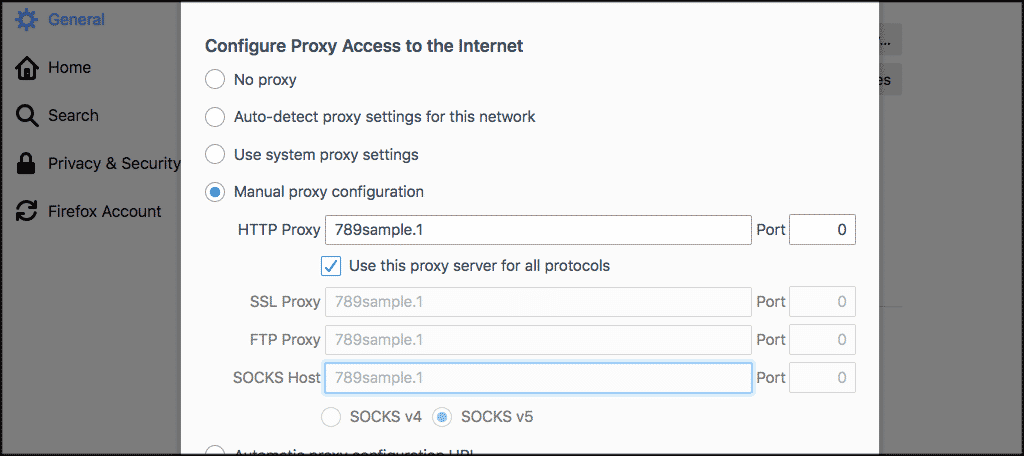 Once you have finished filling out the info click on the "OK" button located on the bottom right of the box to save all your proxy settings.
That's it! You have successfully entered proxy settings and set up a proxy server connection in Firefox.