Have you ever wanted to run your own online store by simply using products from Amazon and displaying them on your website? Well, if you have an Amazon Affiliate Account, then you can use a series of shortcodes to build a store right from WordPress.
What is the Amazon Affiliate Program?
The Amazon Affiliate Program is the way Amazon pays its affiliate marketers for running and displaying their products on outside websites. These website owners get a commission payment sent to them every time a product is purchased through an affiliate link. The trade-off is commission payments for sending traffic and/or sales.
How Does the Amazon Affiliate Program Work?
Essentially, it is a referral program that pays a commission to the referring website owners. When you send Amazon a customer using a link on your website (your affiliate link), then you get a percentage of the sale of whatever they purchase for the next 24-hours.
The amount you make through the commission payment is based on the type of item you sell, as well as the amount. Certain products give a larger percentage back than others, so your income will depend a lot on not only how many referrals you can send, but what type of products are being bought.
Pros and Cons of the Amazon Affiliate Program
As is the case with anything, there are always pros and cons. There are a lot of great things about the program, and other not so great things. Here are the pros and cons of the Amazon Affiliate Program.
Pros
It is easy to register and become an Amazon Affiliate Partner.

Amazon is an eCommerce giant and they are trusted.

There are countless products to sell (over 3 billion).

Affiliates earn commission on all products bought in 24-hours when referred from a link, not just the product in question.

Amazon is skilled in conversion and upselling, so this means more for you.
Cons
The commission percentages in several categories are very low (1 percent).

The Amazon Affiliate Program agreement can be difficult to understand and it is constantly updated. You may find yourself out of compliance.

If you don't already have a website built and ready for products, then building one can be time-consuming.
So, with all this information in place, you now want to figure out what it takes to sell affiliate products directly from your website. To do this, we are going to take a look at a smooth Amazon WordPress plugin that helps you set this all up quickly and easily.
Let's take a look at the plugin and see what it has to offer.
Shortcodes for Amazon Affiliate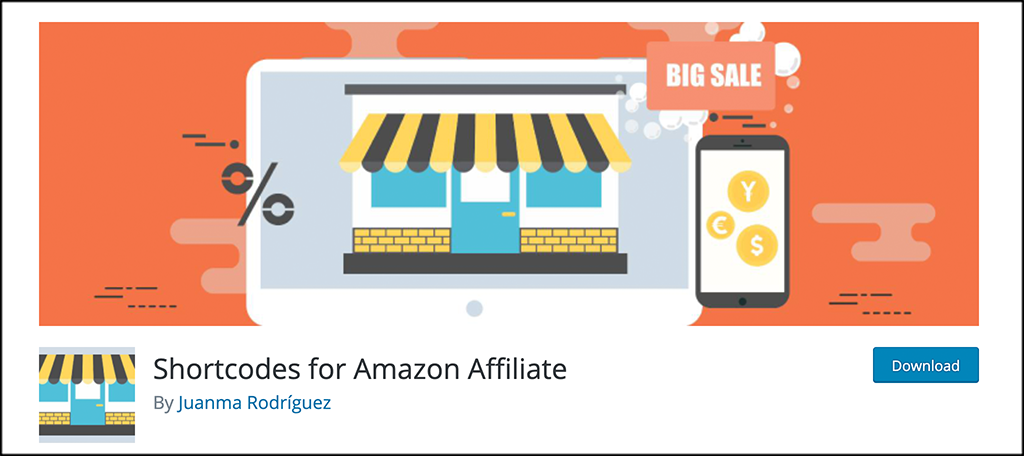 Shortcodes for Amazon Affiliate is a lightweight, yet powerful Amazon Affiliate WordPress plugin that allows you to easily embed products from your affiliate account directly on your website.
It does this by allowing you to add products and then use a series of shortcodes that are generated. You simply take the shortcode of the product you want to display and add it to any post or page that is published on your WordPress website.
When you add a product and save it, a WordPress shortcode for Amazon is automatically created. That shortcode contains every bit of info needed to display the product properly on your site.
You don't need WooCommerce or any other eCommerce integration running on your site. All you need is this plugin installed and configured.
The plugin comes with several really great features that make displaying products easy to do. Some of the highlights include:
100% compatible with the latest Amazon Product Advertising API

Products will appear as normal content

AdBlockers will not block the content

Auto-update old products

Search Amazon products by keyword

Two layouts available (row or grid)

Show or hide the title, description, and price of the product

Custom post types available

Manage products like you manage posts and pages

Spanish and English support available
All-in-all, the Shortcodes for Amazon Affiliate plugin gives you everything you need to display affiliate products quickly and easily across your WordPress website. Let's take a look at getting it all set up and running.
Add Affiliate Products to Your WordPress Site
In order to get everything up and running, you need to complete a set of steps. From installing the plugin, to configuring it, to adding products. Let's take a look at the process together and you will have products going on your site before you know it.
Step 1: Install and Activate the Plugin
In order to start displaying and selling Amazon Affiliate products on your WordPress website, you first need to install and activate the plugin. You can do this by heading over to the Plugins page of the WordPress admin dashboard.
Just use the search field to find the plugin name and then install it directly from there.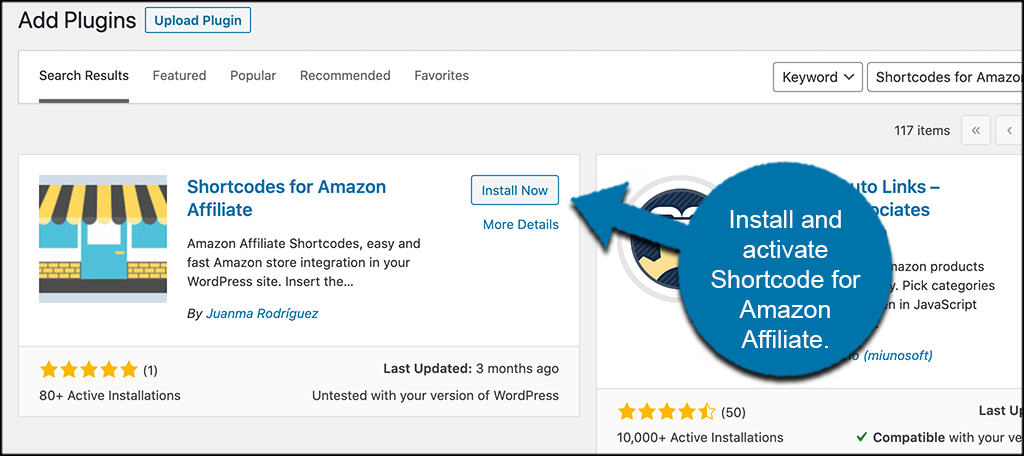 Once the plugin has been installed and activated, you need to access to main settings and configuration area for it. To do this, click on AMZ Shortcodes > Settings in the left side menu area of the dashboard.
You see this is now an available option after you activated the plugin.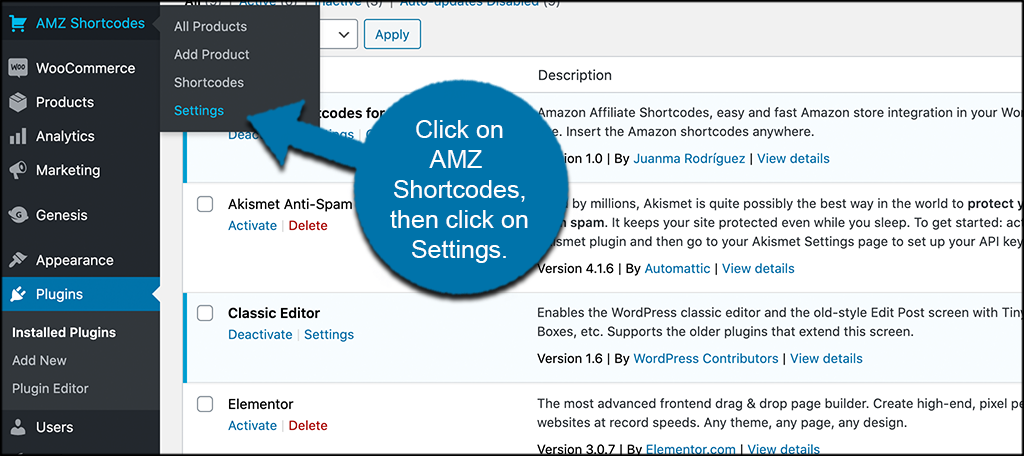 Step 2: Configure the Plugin
At this point, you should be on the main configuration page for the plugin. This is where you add in your Amazon Affiliate keys and other info. It is a one-off page, so will not take you too long.
Go ahead and fill out the access key and secret key info, as well as the other relevant info to properly attach your account.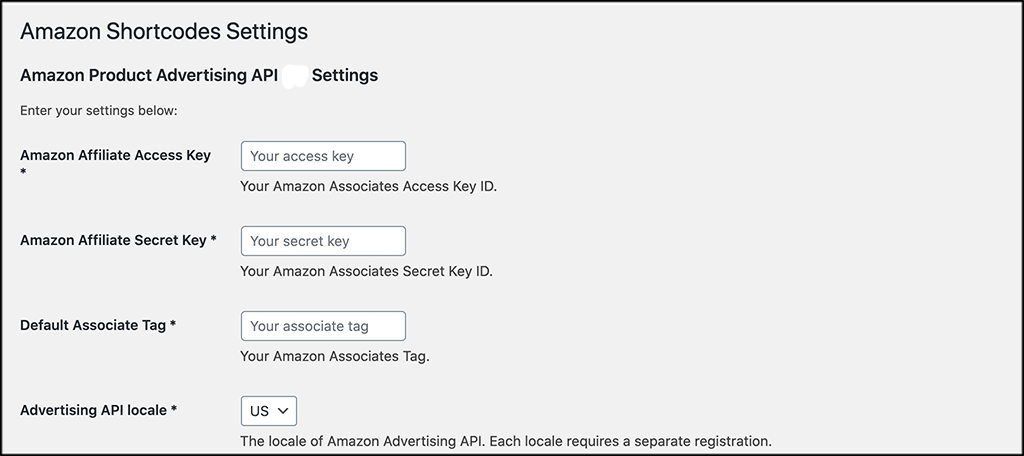 Now scroll down a little and fill some other relevant product and product display info.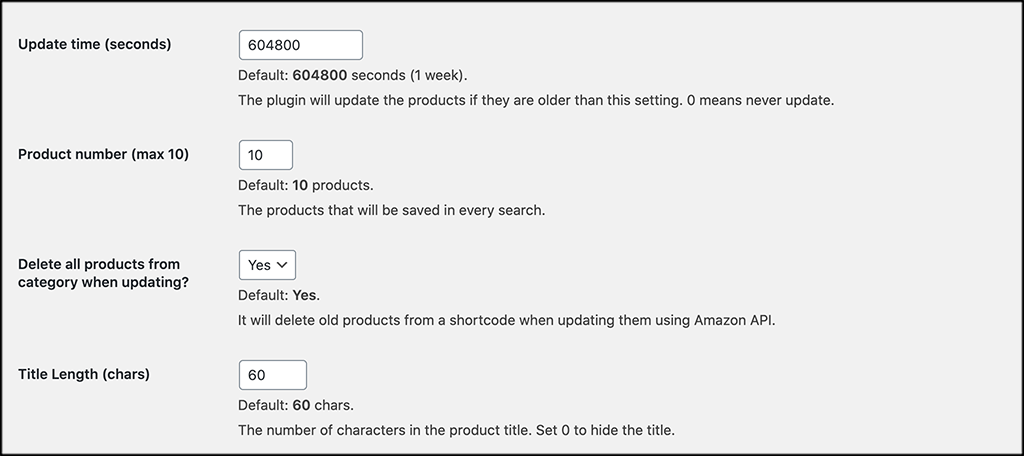 Finally, scroll down just a little more and fill out the last little bit of info. This includes some button label info and product layout info.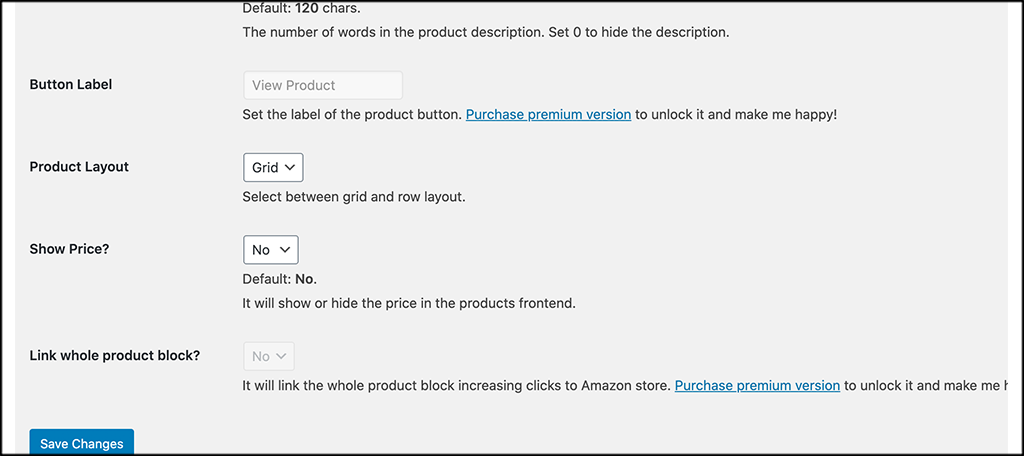 Click on the "Save Changes" button at the bottom of the page and you are all set. Your products will display on your site according to the settings you added here.
Step 3: Add a Product
Adding an Amazon Affiliate product is very simple when using this plugin. Click on the "Add Product" link located in the left menu area.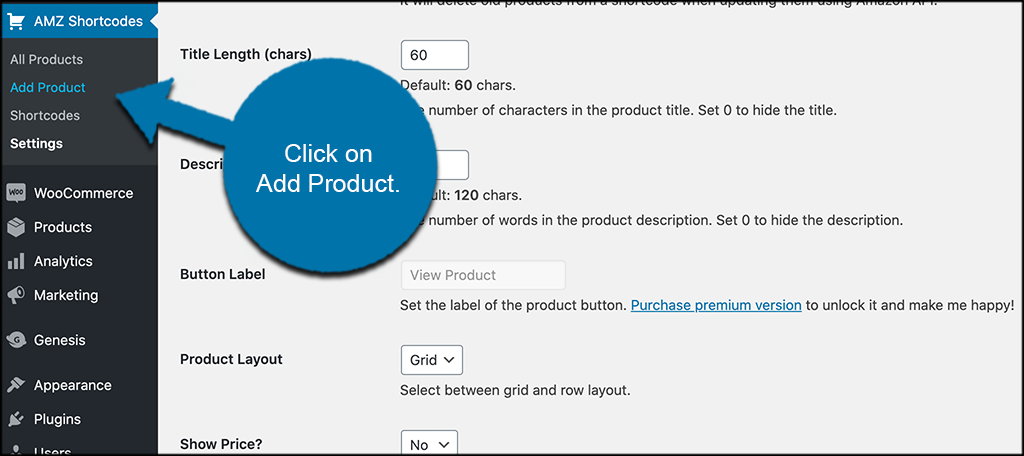 This will open up a new product editor where you can quickly and easily add a new product.
Go ahead and add a product title and any additional description info you want. You can always add more or less later.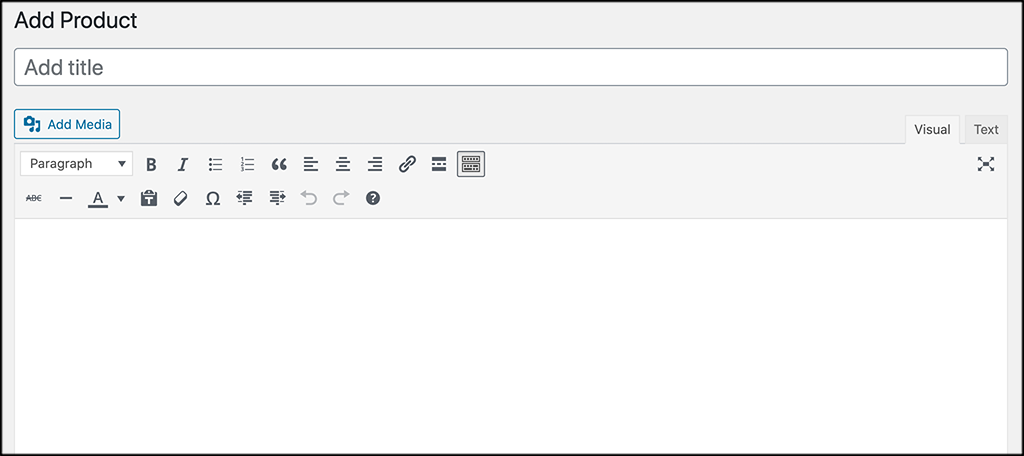 From there, all you have to do is scroll down a little and add three key things, the product price, product link, and product image URL.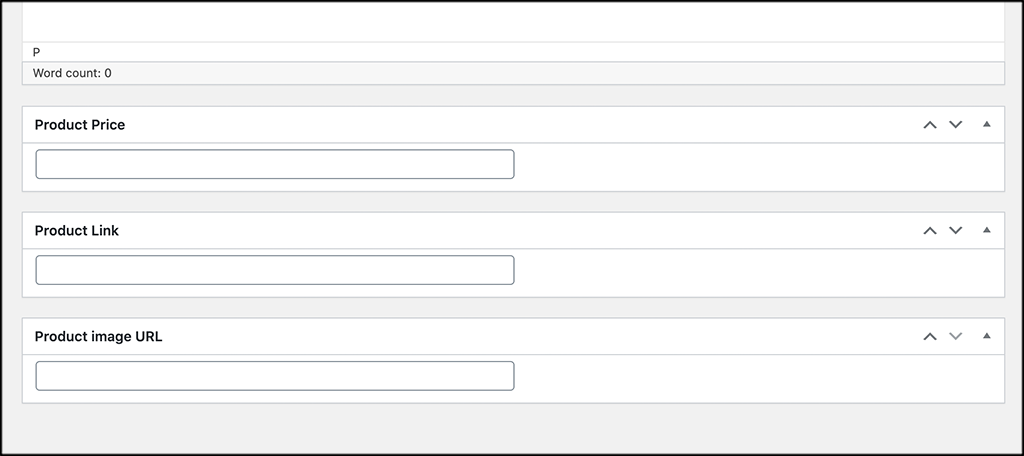 Once that information is in, simply click on the "Publish" button, and your first product is ready to be placed.
At this point, you simply take the shortcode that was generated and place it on whatever post or page you want that product to show. Repeat the process above for as many products as you want.
Final Thoughts
Adding products to your WordPress website from your Amazon Affiliate account does not have to be difficult. Sure, you may spend some time getting a website built and adding the products, but having the right plugin and the steps in place definitely makes it much easier.
I hope this tutorial was able to show you how easy it really is to add affiliate products to your website and start getting some commissions payments.
Have you ever worked with any affiliate programs before? Did you find the plugin above was easy to use and setup?