Sometimes ads running on browsers can just get in the way. They do serve a purpose, but they may be instances that you want to block ads. The latest version of the Opera Browser has a fantastic built-in ad blocker feature.
If you are using the Opera browser you don't need to download any add-ons or applications to prevent Internet ads like pop-ups and banners. This according to the Opera developers.
Furthermore, Opera makes it very easy to block ads by allowing very easy access to the Opera browser ad blocker.
Turn Opera Browser Ad Blocker On or Off
You can access and turn on or off the Opera ad blocker two ways. I have covered both below.
Method 1
Open the Opera browser from your desktop. If you don't have Opera you can download it here.
Now, from your homepage open the "Easy Setup" menu that Opera provides. This is located on the top right of the homepage and makes accessing certain settings quick and easy.
When you click on the "Easy Setup" icon you will be given a dropdown menu. Scroll down to the "Features" section and you will be able to toggle the Opera browser ad blocker feature on or off from there.
Or, if you prefer, you can utilize this method as well to turn the Opera browser ad blocker on or off.
Method 2
Once you have opened the Opera browser from you desktop click on Opera > Preferences, located on the top left of the browser.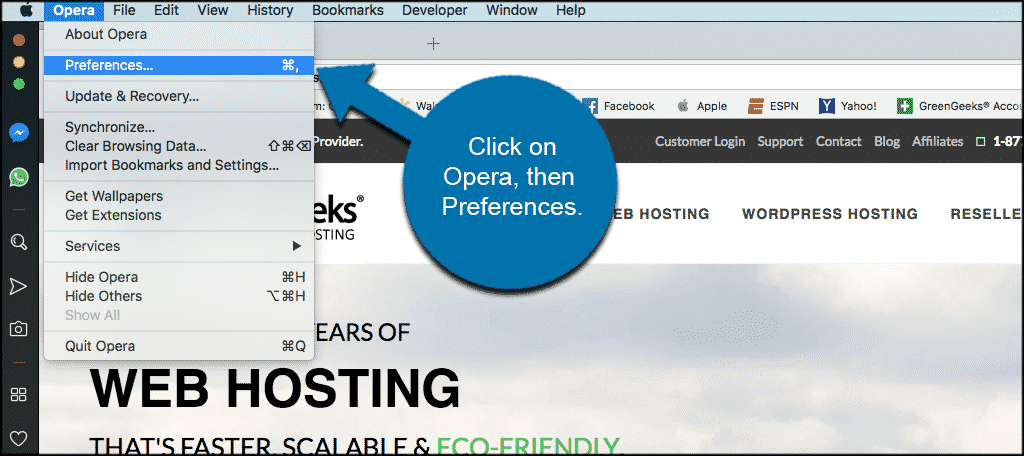 Note: If you are on a PC click on Opera's icon at the top-right corner of the window and select Settings from the drop-down list.
Now, from the settings page you will see "Block ads" at the top of the page. From there you can block ads in Opera by turning the function on, or turn it off if you already have it running.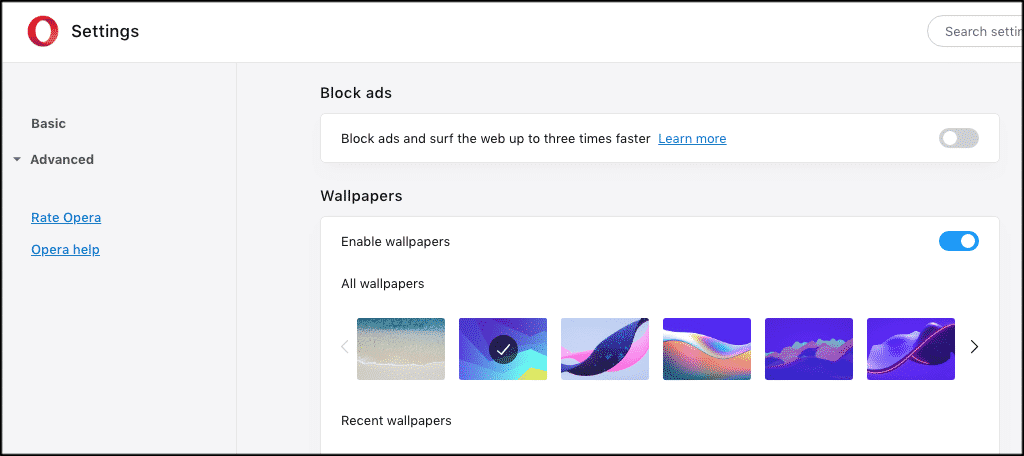 There you have it. It is very easy to use the Opera browser block ad tool. You can accomplish turning the Opera browser ad blocker on or off using two techniques. Choose the one that is easier for you and enjoy.