The Google Chrome browser is the most popular web browser in the world. It offers all types of functionality, including great tools for developers. That being said, sometimes you need to uninstall Google Chrome for one reason or another.
In this tutorial, I will show you how to quickly and easily uninstall Google Chrome on your Mac or PC.
Uninstall Google Chrome on a Mac
Follow the steps below to successfully uninstall Chrome on Mac.
First, you need to close the Google Chrome browser if it is open and running. To do this Hold down "Control" while clicking the Google Chrome app icon in your Mac's Dock, then click "Quit" in the resulting popup window.
You can also simply long-click the Chrome icon with your mouse to force the popup window as well.
Note: If Google Chrome is already closed you won't see the "Quit" option.
Now open the "Finder" on your Mac. Just click on it from the dock to open it. Once the Finder is opened click "Go" on the menu at the top of your Mac screen and a dropdown menu will appear.
From that dropdown click on "Applications." This will take you to all of the applications currently installed on your Mac.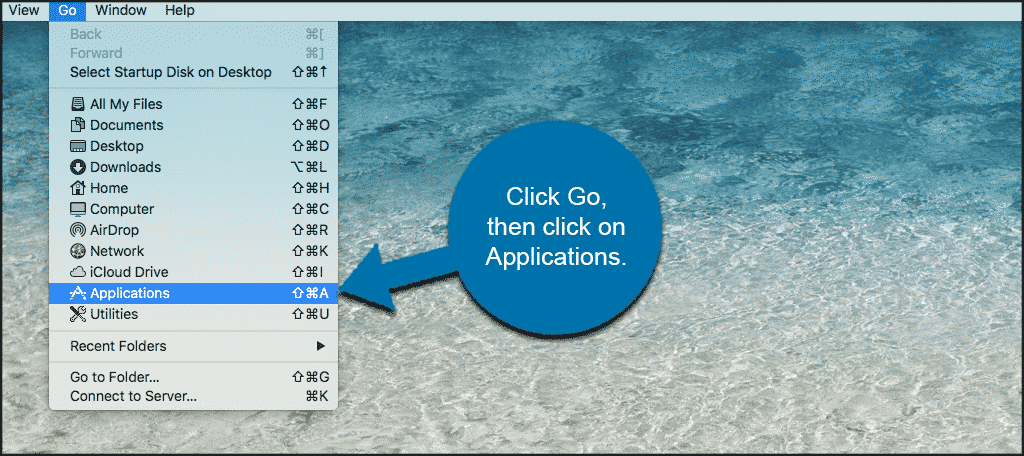 When you get to the Applications folder search for the Google Chrome app icon. It is the red, green, yellow, and blue app here, though you may have to scroll down to find it.
Note: The Application folder on a Mac lists everything alphabetically.
Once you have located the Chrome icon you click on it with your mouse and simply drag it to the trash icon that is located on the bottom right of your screen. Release it there and this will uninstall the Chrome browser from your Mac.
If you receive any errors that Chrome is still running or in use, you can do the following to make sure that Chrome is not running.
Press ⌥ Option+⌘ Command+Esc at the same time.
Select Google Chrome in the pop-up window.
Click Force Quit in the bottom-right corner of the pop-up window.
Click Force Quit when prompted.
That's it. You have now successfully uninstalled Google Chrome on your Mac.
Uninstall Google Chrome on a PC
The following steps will demonstrate how to uninstall Google Chrome on a PC.
First, you need to close every Google Chrome window and tab on your computer that is currently open.
Next, click the Start menu or press the Windows key on your keyboard and click on Settings.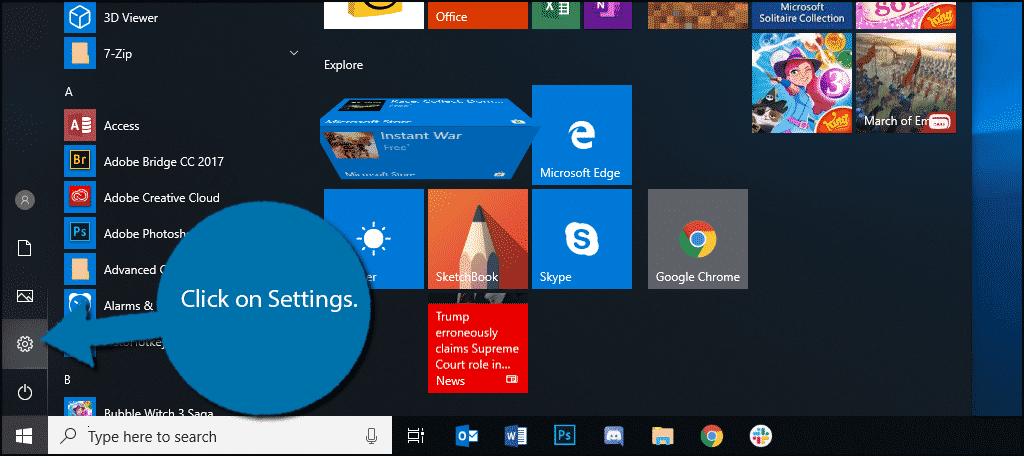 Click on Apps.
Locate Google Chrome under Apps & features.
Click on Google Chrome and click Uninstall.
Another dialogue box will appear, click on Uninstall.
The Google Chrome installer will now open. Simply, follow the Uninstall wizard to remove Google Chrome from your PC. If you encounter an error that says "Please close all Google Chrome windows and try again" you still have a Google Chrome window open and need to close it.
If this was set to your default web browser, Microsoft Edge will now be set as the new default until you change it.
Congratulations, you have successfully uninstalled Google Chrome on your Mac or PC.