The newest WordPress version, called Benny after Benny Goodman (WordPress 4.0), has been released. It promises to streamline users' overall experience. The changes for WordPress 4.0 bring a more visual impact to the WordPress platform. They are small tweaks with a big visual outcome to the user's content management experience.
Languages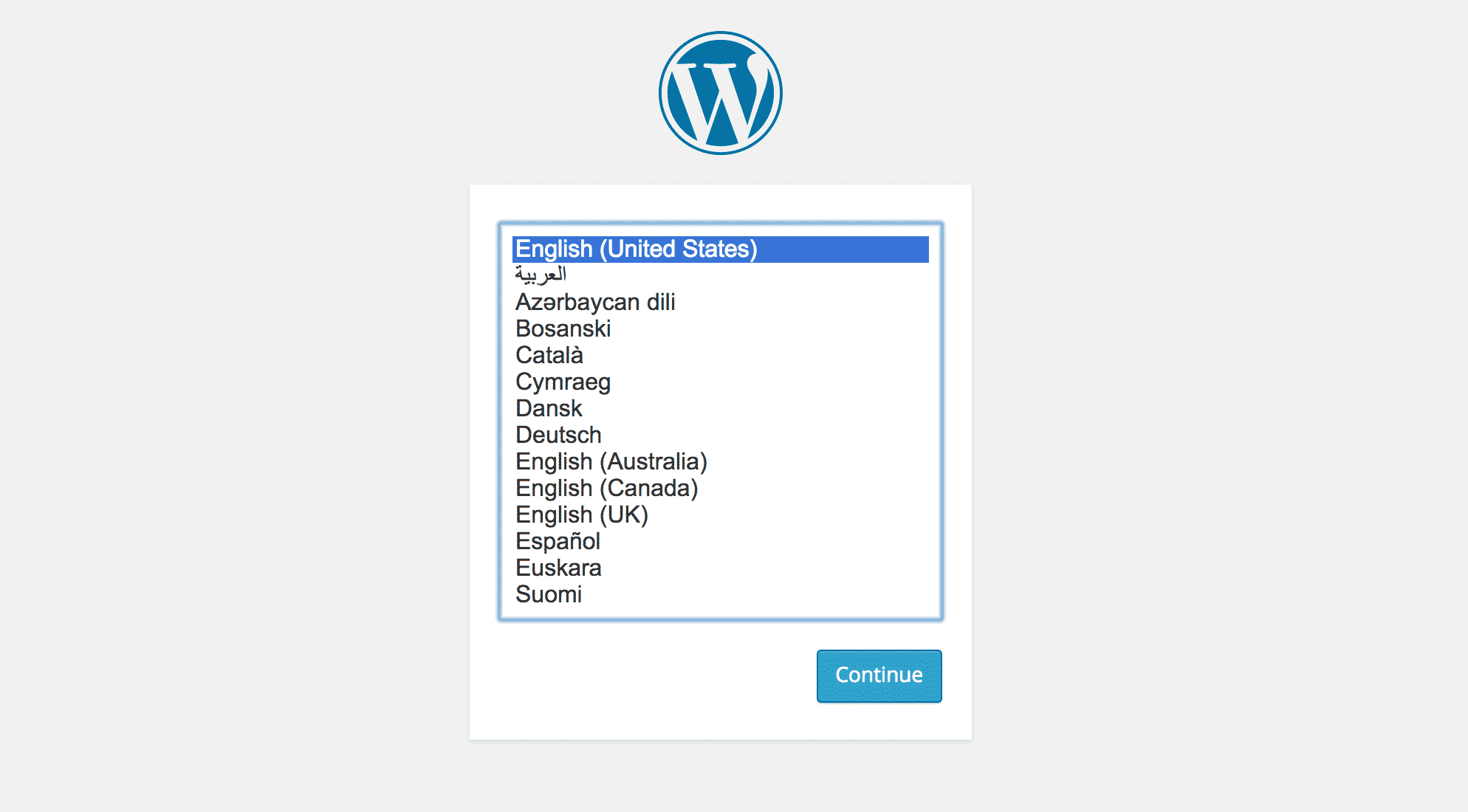 When users install WordPress, they will be able to choose other languages. When they choose a language, the rest of the installation process will proceed in the chosen language. There's an option to change language from the Settings tab on the dashboard after WordPress has been installed. Themes and plugins will be available in the selected language too. This should make it easier for users since previously, they would have had to manually upload translation files or use a localized version of WordPress. It should encourage plugin creators to contribute translations and new themes in other languages too.
Media Library Grid View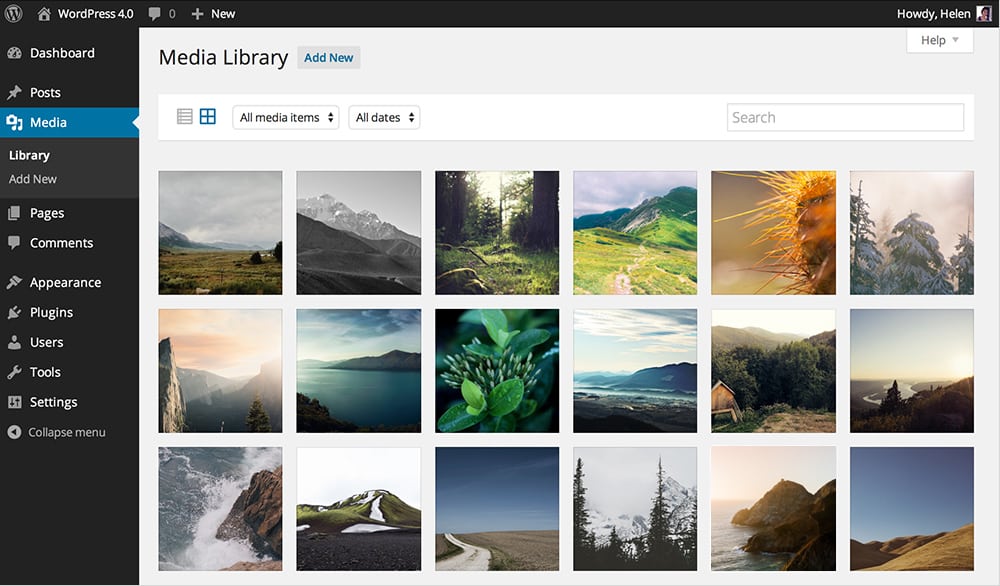 Like the name suggests, the media library will be available in grid view. This should make it easier for users to manage their media files. Previously, a WordPress user was brought to a separate page when clicking on a media file, that has changed too. Clicking a file will bring up a separate modal popup that allows the file to be edited. The Media Library can be filtered by media type to display videos, audio files and photographs.
Preview and Content Editor Improvements
The post editor has very important menu bars at the top of the box. The menu bar will now scroll as a user creates content. It resizes itself so users do not have to scroll back to the top to make necessary changes to their content. This made the use of the scroll bar unnecessary so it was removed in 4.0.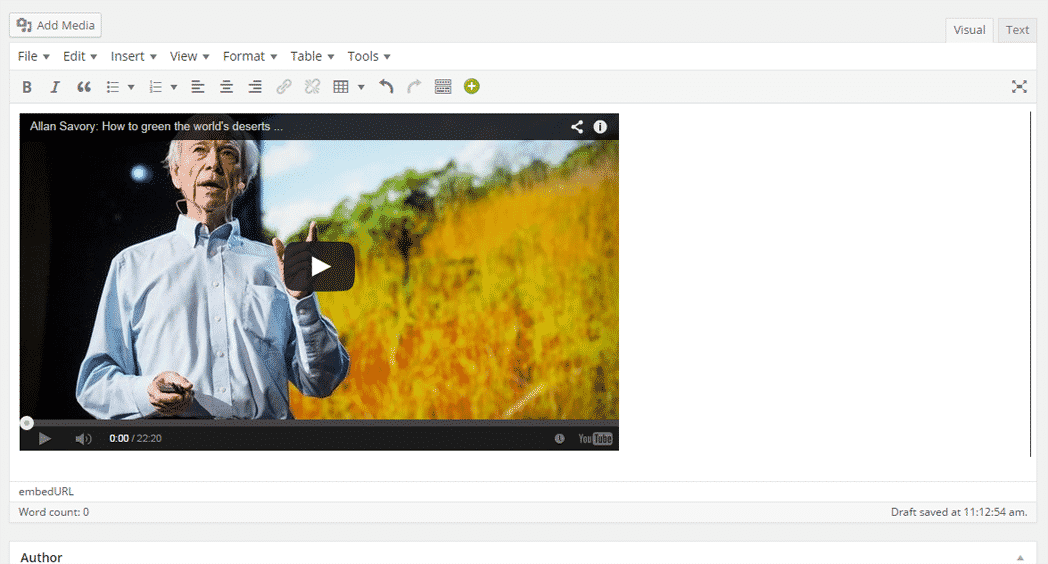 Another change for the Content Editor is the tweaks to the embed for visual media. In previous versions, users could embed videos from a URL linked to a supported site, but the video wasn't viewable until the user clicked the preview button to view their entire post in another window. WordPress 4.0 now shows a rendered video inside the post editor so users can streamline their posting process. There are more supported sites that allow users to link videos too. Users can share their favorite TED Talks, CollegeHumor, Issuu and Mixcloud videos.
Theme Customizer
In version 3.9, widgets were added to the Theme Customizer. In the newest version, widgets were given their own panel during customization. This enriches the users customization experience giving them more choices and ways to make their themes and sites unique .
Visual Plugins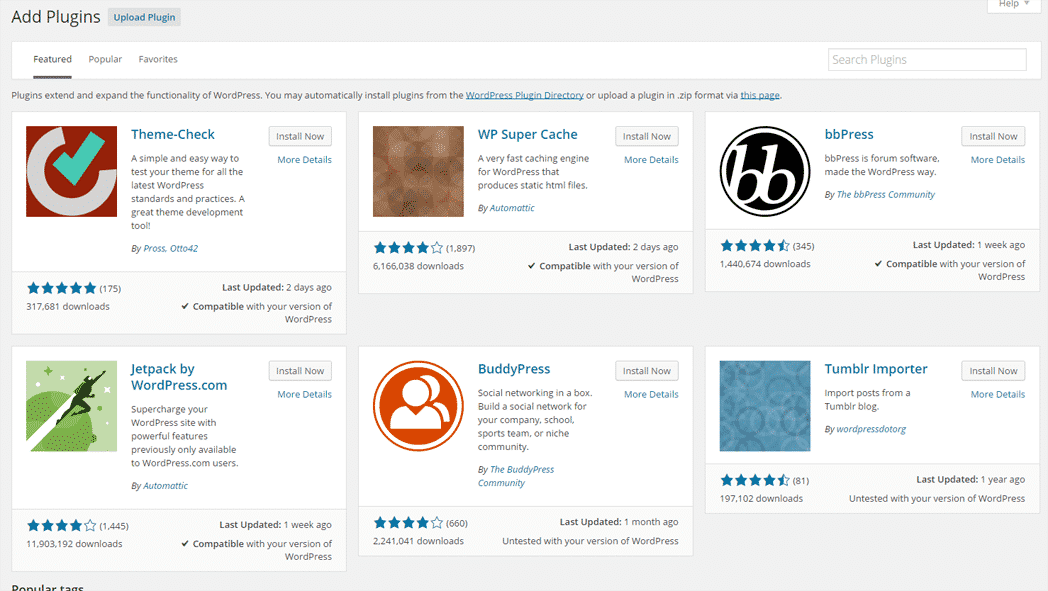 Grids abound in the new WordPress 4.0! Plugins are more visual with a grid layout that makes searching for a new plugin easier. In previous versions, the plugins were available with a name and a line or two of description, but in 4.0, they are available with icons and logos to make searching simpler. Users can filter to find plugins that are in beta testing as well as filtering the plugins by purpose. Performance, Social and Tools are a few of the categories that can be filtered. The filter tool can simplify and lessen the time it takes to scroll through plugin descriptions.
The descriptions are more detailed as well. Each plugin has the purpose, rating, author and the last updated version. It will also list whether it works with the user's current version of WordPress. The data will enrich the user's experience and make it quicker to choose the right plugin.
Updated External Libraries
WordPress 4.0 comes with the latest updates to various libraries like TinyMCE 4.1.3, jQuery 1.11.1 and MediaElement 2.15 too.
Before updating, WordPress users should make sure their plugins are compatible with the new 4.0 version. Any update should prompt every user to save their latest content for backup purposes. Always backup data before any update or major change.
Update Instructions

Users will see a WordPress announcement stating that 4.0 is now available.
Once the user has backed up their data, they can automatically update to the latest version by clicking the Update Now button. After updating, visit the plugin library to be sure that the plugins are compatible with the latest version. Themes might need to be updated too. Users should check their theme to be sure that there are no compatibility issues.
In Conclusion
While the update to 4.0 is not groundbreaking, it does give users some nice little tweaks to make their content management experience smoother and faster. It also makes WordPress easier for users in other countries to access and utilize WordPress for their CMS platform. It also paves the way for other versions down the road from WordPress. GreenGeeks customers enjoy the fastest WordPress hosting experience as a result of our SSD powered local storage arrays & WordPress optimized servers. Plans start from as low as $3.96 per month.