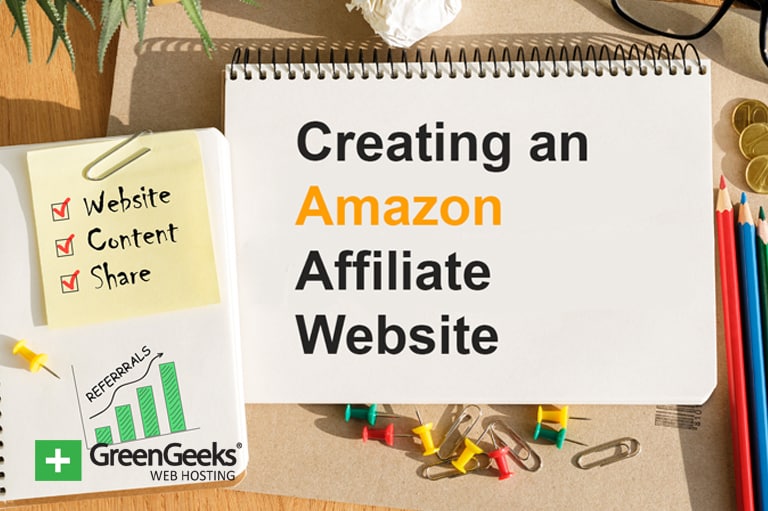 Picking a website archetype that makes money is not easy in 2020. You have a lot of options to choose from, but a very popular option is setting up an Amazon affiliate website. This entails advertising Amazon products on your site, and when visitors click on the item and purchases it, you get a cut of the profits.
It's similar to many other affiliate programs, but having Amazon, the biggest name in online retail has a lot of value behind it.
What Will You Need?
Traffic
It is important to note that you will need a lot of traffic to succeed with this method. As Amazon will remove you from the affiliate program if you don't make a sale within a certain amount of time, it's more difficult for a new website to stay afloat. So, you want to make sure you drive as much traffic as you can to make a sale before time runs out.
Become An Amazon Affiliate
This is probably the most obvious prerequisite, but it needs to be said. You need to sign up for the Amazon Affiliate Program. The process is short, but it can take a few days to be approved. Luckily, it is very difficult to be refused unless the nature of your website is…questionable.
A Reason to Advertise A Product
Let's be honest; no one is going to visit your website just to see Amazon products. They would just go to the source. Instead, you need to have a reason to advertise them. For example, if you run a video game blog, it makes a lot of sense to add affiliate links for video games and gaming accessories. The people who visit your website are interested in a specific topic or topics, so advertise products they will like.
How to Set Up A Website
You are going to need to pick out a few things before you begin your website. Specifically, you will need a web host, domain name, and a CMS to quickly establish your presence.
Webhosting And Domain Name
Luckily, these go hand in hand. A web host is a company that maintains the web server your website runs on. Picking one out can be quite challenging. You should look for one that has amazing uptime, quality support, strong security, lightning-fast speeds, and that doesn't leave a carbon footprint. Like GreenGeeks!
The domain name is the name of your website. When you sign up with GreenGeeks, you get one for free for the first year!
Why You Should Install WordPress
WordPress is the perfect CMS to build any type of website. It is extremely customizable and easy to approach as someone with zero experience. However, it has the depth that makes veteran web developers love the platform. This is largely why WordPress dominates the competition with a whopping 35% market share.
Good Themes To Choose
If you want to be an Amazon affiliate website, you need to look the part, and that is exactly where WordPress themes come into play. These decide how your website looks and there are thousands to choose from. Here are a few I can recommend:
Affiliate Marketingly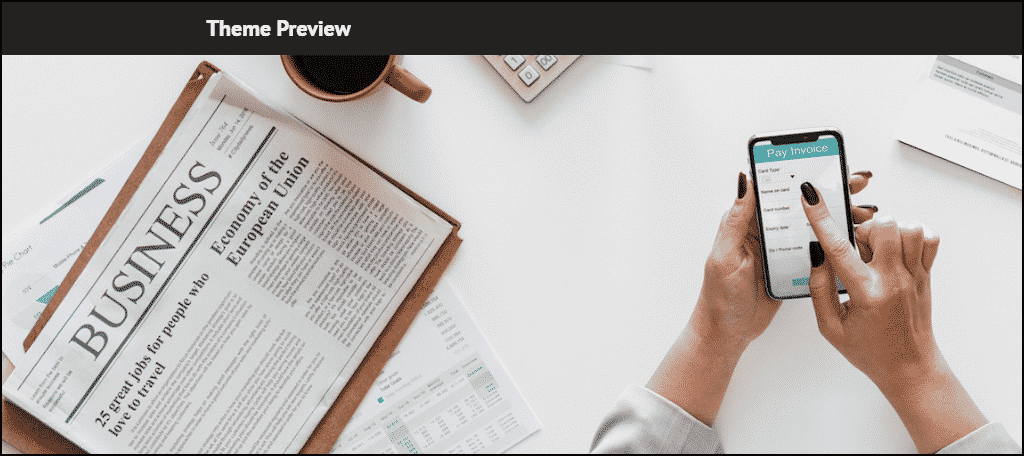 The Affiliate Marketingly is a theme that can fit almost any type of website from blog to affiliate review site. What makes this perfect for an Amazon affiliate website is the incredible amount of ad space available. It has a lot of customization options to explore.
Hoot Business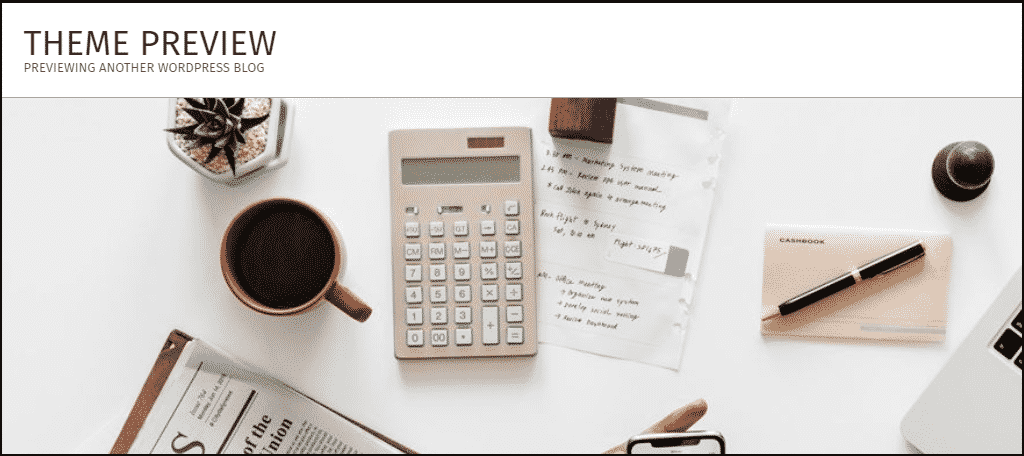 The Hoot Business theme is a great choice for affiliate content. It is optimized for SEO and offers support for multiple big-name plugins like Contact form 7 and Jetpack. The design can complement almost any type of website including affiliate and product sites.
Online Bazaar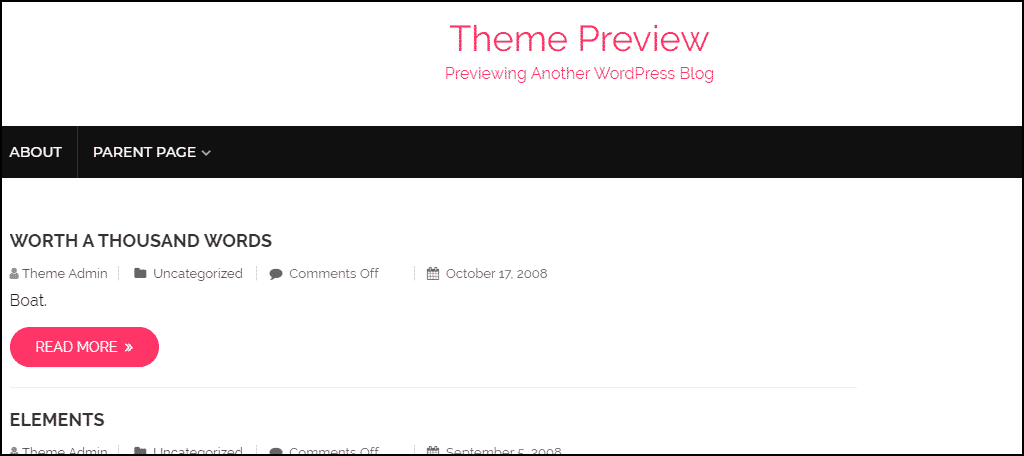 The Online Bazaar theme is built to be a highly customizable, e-commerce centric theme. This is a great choice if you are looking to have a pure affiliate website. And as you might expect from an e-commerce layout, it is fully compatible with WooCommerce.
Stoready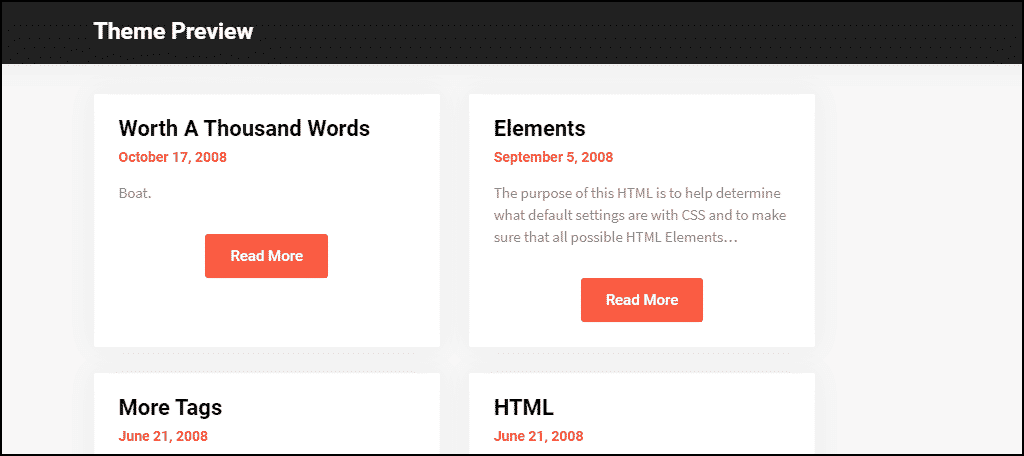 The Stoready theme is another e-commerce focused theme that has an eloquent design that is perfect for an Amazon affiliate website. The theme makes it easy to create grids to display products and their images. And of course, it is optimized for SEO.
SEO Writers Blogily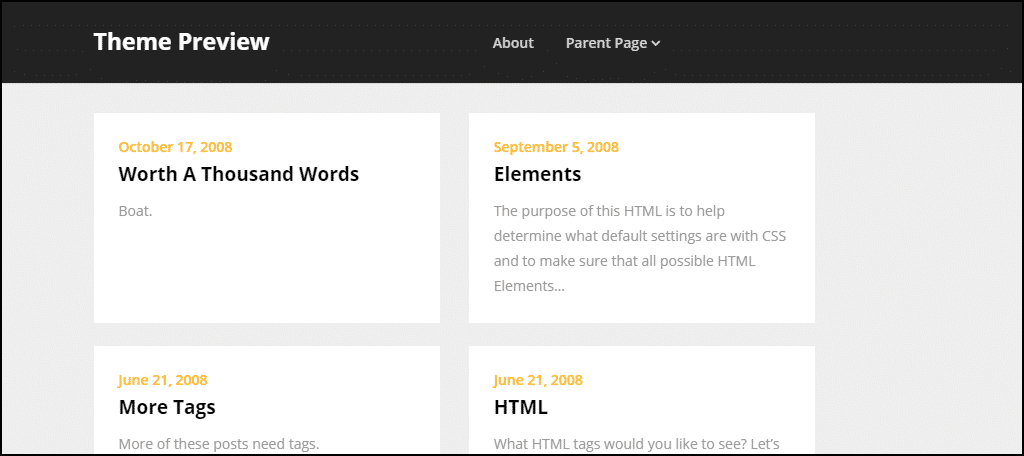 If you are planning to also run a blog, the SEO Writers Blogily theme is a great choice. It has greatly redesigned some of the blog post areas to make it as simple as possible. It is responsive, SEO friendly, and is perfect for any type of writing content.
Plugins That Can Help
Plugins add features to your website, just like apps do for your phone. If you want to have an Amazon affiliate website, or any other for that matter, you need the right plugins. Here are some of the ones that can help you out the most:
ThirstyAffiliates Affiliate Link Manager
It goes without saying, you are going to need to manage your affiliate links, and ThirstyAffiliates is the perfect plugin for the job. Its simple to use and can help you keep track of every affiliate link even if they are not from Amazon. Instead of having to copy and paste that affiliate link, you can add it to the plugin, which will generate a shortcode you can use instead.
This means you can simply change the data in the shortcode itself without having to edit every page you placed it on when you need to make an adjustment or add a new affiliate.
WP Product Reviews Lite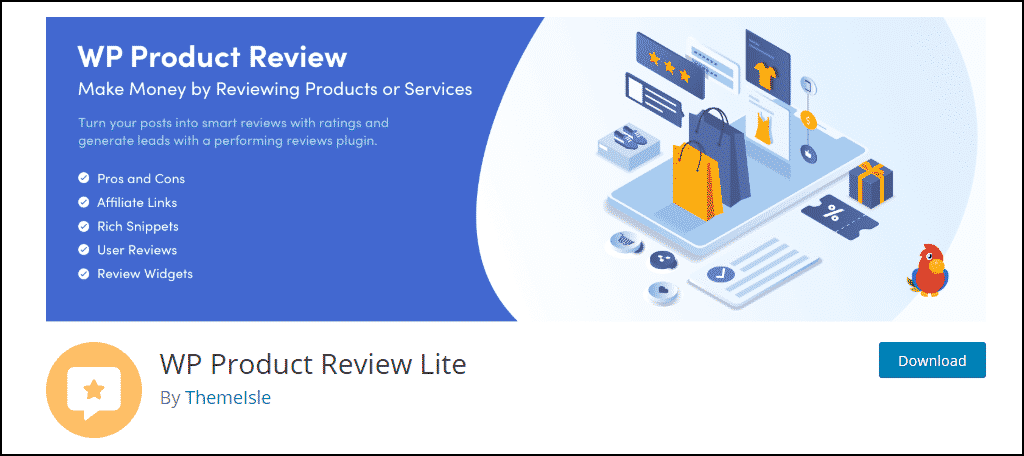 Reviews are a big part of any product driven website. The WP Product Review Lite plugin is a great way to add them. This plugin allows users to leave a rating on products using a star system and leave feedback on why it got that rating.
Testimonial Slider
Much like reviews, testimonials are a great addition to any product driven website. The Testimonial Slider is a great way to display them. You can pick how many testimonials to display and do so in a small space versus having them in a list or grid view.
Amazon JS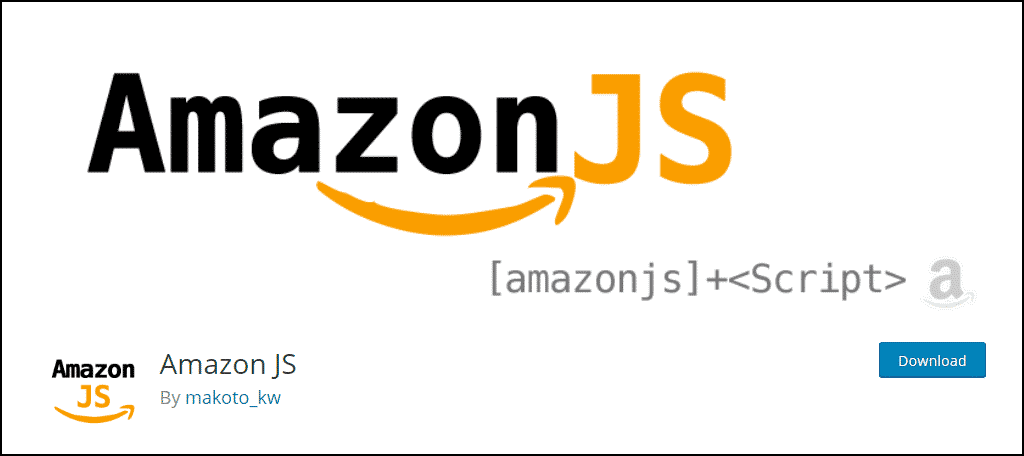 You are going to need a way to add Amazon products to your posts and pages, and that is exactly where the Amazon JS plugin comes into play. It allows you to add products to any page or post in WordPress. The JavaScripts allows you to customize the appearance of the products you display as well.
Akismet Anti-Spam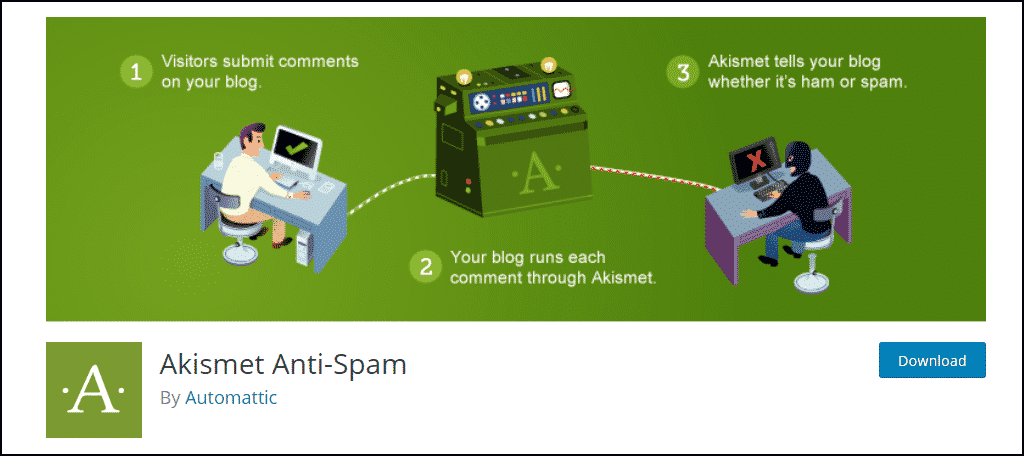 Every website deals with spam, and Akismet Anti-Spam helps control that nuisance. It is a great way to guard your website against troublesome and annoying messages. This includes your comments section and user reviews. This is particularly useful from stopping bots from posting their own affiliate links on your website.
How to Engage Your Audience
There are many ways to engage your audience while advertising Amazon products. Here are some of the best suggestions I can give:
It wouldn't be a list without social media. Social media is without a doubt the best way to engage with any audience. It can also help you move affiliate products. For example, make a Twitter post about how helpful a product is with your affiliate link in it. And all you need to do is wait for the results.
Relevance
Let's be honest, it would be pretty odd to go to a fitness website and find an affiliate link for a pie plate. Engaging with your audience also needs to make sense. Cater to your audience and advertise the products they would be likely to use. Again if it has nothing to do with your website, you've made a mistake at some point.
YouTube
Video content is an amazing addition to any website. You can go above and beyond advertising products by making product demo videos. This is extremely common, and many people tend to look up what a product can do before purchasing it. Thus, making a video kills two birds with one stone. You have video content and you are showing visitors what it can do.
Reddit/Quora Answers
Years ago, many people use to flock to Yahoo answers, but now that traffic has all moved to either Reddit or Quora. If you can manage to build a good reputation on those sites, anytime you recommend a product, will be another chance you can get a sale. And in the process, you may expand your traffic.
Make a Free Ebook on Amazon
Think of it as creating a magazine for your followers to read your opinion on a product. By putting a $0 price tag on it, visitors feel like they are getting a deal. And since you are advertising Amazon products, "selling" it on Amazon just makes sense. This is a great way to promote products and boost sales.
What to Do With Your Website
If visitors are looking to purchase products on Amazon, they go to Amazon. Your website needs a way to actually draw in traffic. Here are some ideas to get started:
Start A Blog
Blogging adds a tremendous amount of benefits to every website from an SEO perspective. Not to mention it is the perfect way to advertise specific products to a target audience. Creating a blog about a specific topic is the perfect excuse to add affiliate links to products related to that topic.
Always Add New Content
Regardless of the website type you choose, you need to give visitors a reason to come back often. The more times they come back, the better the odds you will be able to entice them with a product. This could be as simple as adding a new blog entry or offering a special promotion. In either event, just give customers a reason to come back
Add User Reviews/Testimonials
If you go onto any trustworthy site, there is always a review section, and even Amazon themselves has one. But adding one to your website can do wonders. It adds credibility, can grab the attention of someone, or be the deciding factor in a purchase. Reviews and testimonials are a great addition to any website that sells products.
Just A Start
The tips here will help you start a website on the right track, but it is just the beginning. Web development changes every year, and keeping up is a lifetime job. However, as long as you make sure your website is responsive, easy to use, and has a lot of content, you can definitely build a great Amazon affiliate website.