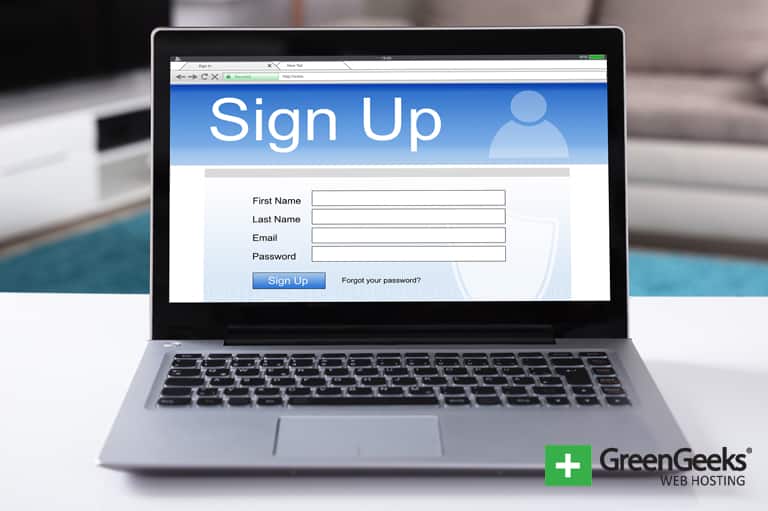 There are a lot of different reasons you might want to create a membership site. Most commonly, membership sites are used to deliver courses or other content to registered members. Content that isn't otherwise publicly available. Members may pay for access to the content, but not all membership sites require payment.
When you create a members-only website, you also create a community. Whether you plan the community aspect or not, by the benefit of shared interest, a community will likely form. While we talk about setting up your membership site, we'll also talk about some tools that can foster community.
What You Need to Build a Membership Website
The Proper Tools
There aren't as many tools needed as you may think. We'll get into the details in a minute, but basically, all you need is a tool for user registration, profile creation, and group creation.
A Reason for People to Join
That reason could be courses or content, or just a topic that people are interested in or passionate about. Communities can grow around just about anything.
A Platform
Finally, your website has to live somewhere, so you need an online platform. There are prefab community website builders, but using them can be limiting. I'm going to suggest a low-cost way to create a membership site with complete freedom and room to grow.
And you can set it up in minutes!
How to Build a Membership Site Without the Help (or Expense) of a Developer
Start With a High-Quality Web Host
Creating a website is less expensive than it's ever been, but it's critical to choose a quality, reliable host from the start. Performance issues or technical problems will discourage potential members, so things have to work right from day one.
When you build a subscription site, you hope it has the potential to grow quickly. So be sure to choose a host that can grow with you, like GreenGeeks. We'll even provide you with a free domain name for the first year to help you get started.
GreenGeeks also provides expert help from friendly support staff. And we're called GreenGeeks because all the energy your website uses is offset by renewable sources. In fact, we offset three times the energy your site will consume.
If you or your members are concerned with the health of the planet, there isn't a greener option anywhere.
Use WordPress As the Foundation
The fact that WordPress is widely used and easy to install are certainly reasons to recommend it. But the reason I always recommend WordPress is the vast ecosystem of theme and plugin developers. The plugins provide a lot of functionality that makes WordPress the go-to platform for tens of millions of websites.
Let's take a look at some membership site tools that are available.
Choosing a WordPress Theme
Memberlite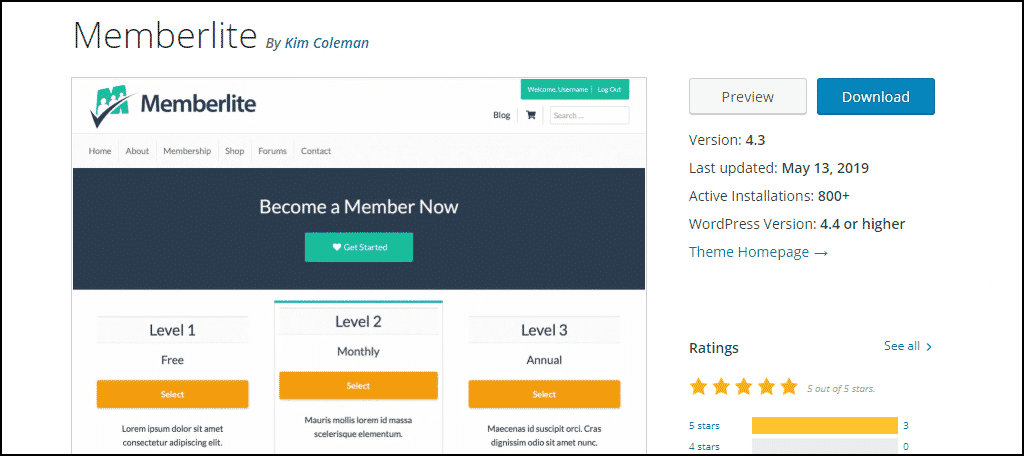 It's hard to beat Memberlite as a theme for your membership site. It integrates with many popular membership site plugins, like Paid Memberships Pro. It delivers a customizable logo, fonts, colors, sidebars, and lots of global layout settings. This also includes masthead banners, icons, post formats, and more. Memberlitye is responsive, clean, and minimal.
Online Courses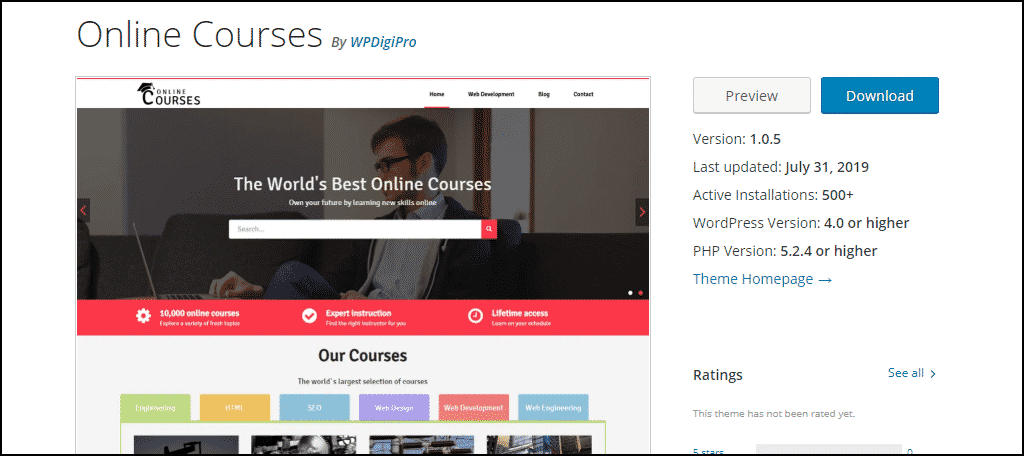 Online Courses is a WordPress theme built for sites that sell, well, online courses. With Online Courses, you get a responsive and manageable layout to use in the WordPress theme customizer. You can change colors, logos, etc. from the safety and comfort of the WordPress customizer settings.
BuddyPress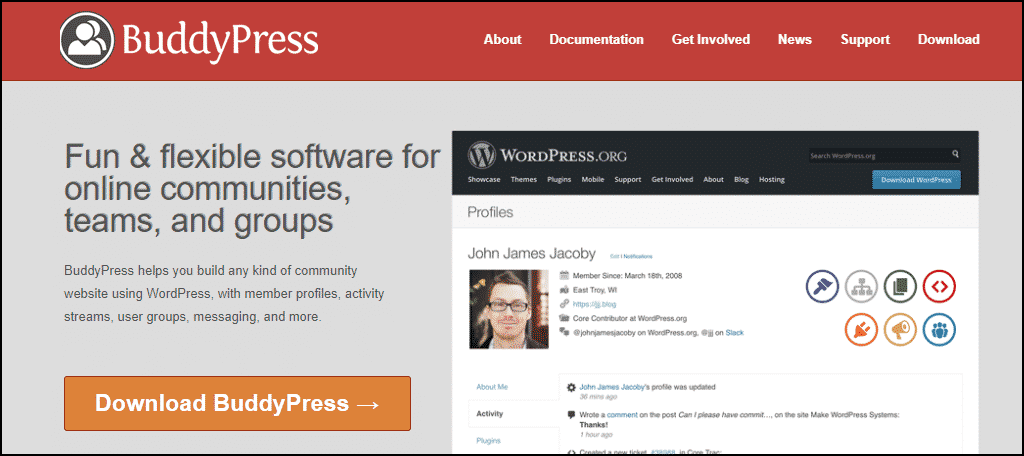 Arguably the best social website theme for WordPress, BuddyPress has everything your Membership website could need. Profiles, notifications, groups, activity streams, friendship connections, and private messaging are all included. BuddyPress is so good that several other premium social themes have been built on top of it. Like KLEO, Buddy, and Socialize.
Ultimate Member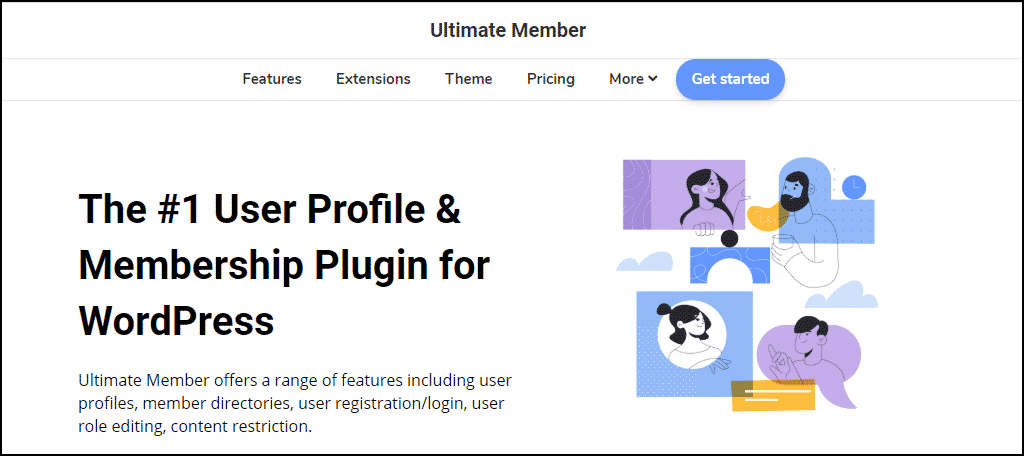 Ultimate Member can use many available plugins to expand its reach into social activities: forums, user reviews, and MailChimp integration, to name a few. The Ultimate Member theme makes the best use of the Ultimate Member plugin (below).
BuddyBoss

A highly recommended membership theme that works right out of the box, BuddyBoss is highly customizable and flexible. It does everything you need a membership theme to do, and a whole lot more.
WordPress Plugins for Your Membership Website
Ultimate Member
One of the most popular and versatile WordPress membership plugins, Ultimate Member's features are impressive. Great looking user-profiles and a drag-and-drop form builder are just a couple of examples of Ultimate Member features that you will use every day.
MemberPress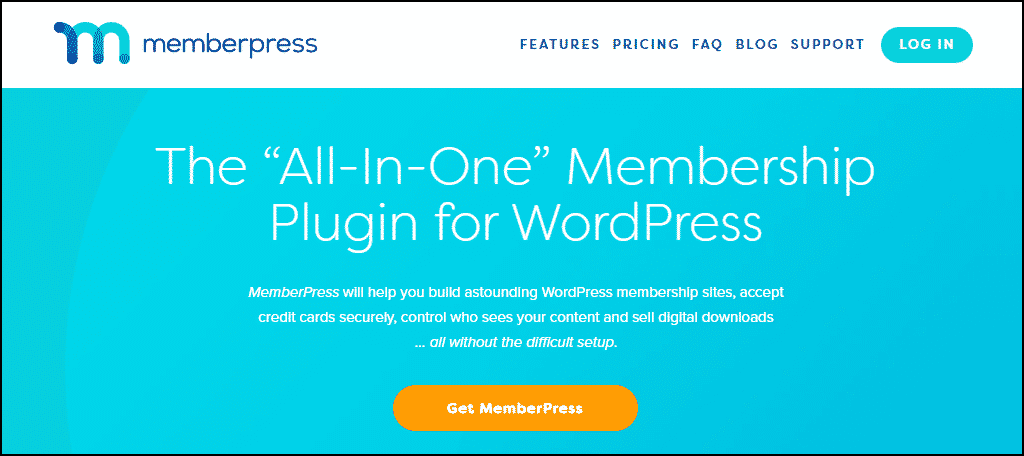 MemberPress is a premium paid plugin. Even though it's not free, it's one of the most popular WordPress membership plugins. It may also be the easiest to use. It can automatically set up membership plan pricing and account, log in and thank you pages for your users. You can restrict access to any content, including posts, pages, categories, tags, files and more.
Restrict Content

Restrict Content ranks among the best WordPress membership plugins. This one has built-in integrations with PayPal, Stripe, MailChimp, MailPoet, and many more. It integrates with Easy Digital Downloads to sell digital products.
S2Member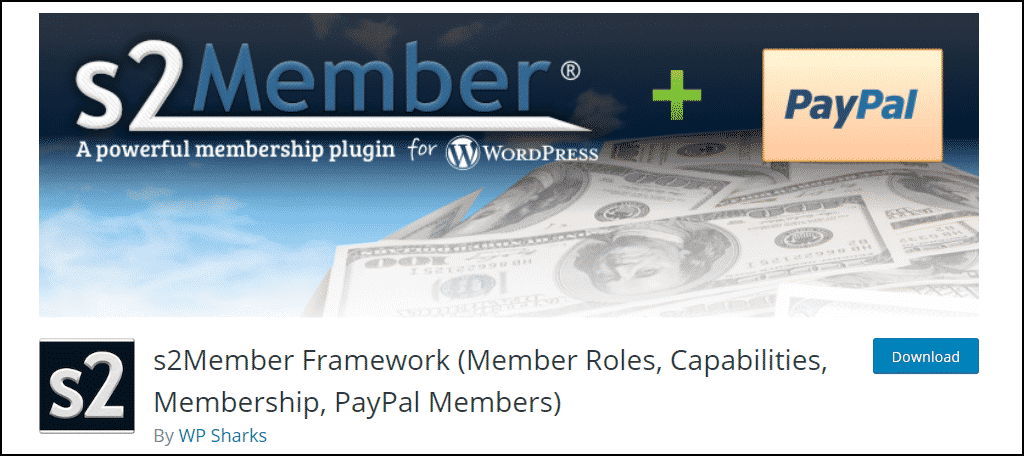 S2Member has been around for years. It's admittedly a bit limited where features or support are concerned, but it can be a good starting point. The free version supports PayPal, MailChimp, bbPress, and BuddyPress.
Membership & Content Restriction

Membership & Content Restriction is a plug-and-play solution to restrict content and create subscription plans. You can set up membership tiers to provide access to different parts of the website. It integrates with WooCommerce and makes choosing restricted areas easy.
Promoting a Membership Website
After you create a membership site, you have to let the world know you're there. The best promotion methods depend on the purpose or theme of your site. But here are some proven website promotion methods.
SEO
You might not think of search engine optimization as a promotion tool, but hear me out. There is no better way to promote any site than improving its search result ranking. People are looking for what you are offering. Research how they look, what words and terms they use and optimize pages on your site to capture those searches. Improving the quality of your website SEO is the best investment you can make.
Social Media
A comprehensive social media presence is essential to establish but can be challenging to maintain. You will have greater success by focusing your efforts on one or two platforms. Trial and error is the only way to find out what works best for you, so stick with it. For the best results on any social media platform, stay engaged.
Blogging and Guest Blogging
Of course, you'll be blogging on your own site, but you can benefit from blogging on others as well. It might not seem like an equitable trade, writing an entire article in exchange for a link. But a link to your website from a more prominent or more popular locale is often worth its weight in gold.
Okay, links are weightless, but you get the idea. Share your expertise, and new members will seek you out.
YouTube
If your product, course, or subject lends itself to a video presentation, YouTube can drive a lot of traffic your way. Be sure to link not only from your profile but from within your videos. If you sell or provide courses, post the first part of a course on YouTube and send viewers to your site for the rest.
Word of Mouth
Talk yourself up! Participate in discussions related to what you're doing. Post about your new site. Make sure you are offering useful information and contributing to the conversation. Don't just post spammy links without providing any value.
What Can You Do With a Membership Website?
Sell Your Stuff
Obviously, if you are selling a product, course or content of any kind, that's the primary goal. To sell. The membership and payment gateway plugins available for WordPress make selling physical or virtual products easier than it's ever been.
Create Passionate, Involved Customers
The standard here's-the-product-buy-it-and-go-away website can be effective, but it will never create passionate customers. Convert your customers into members, involve them in a community, and you've got the makings of a vocal, involved customer base. They'll do part of the selling for you, and you can't beat that.
Serve a Target Audience
An audience can be consumers of your products or content. They can even engage a club or association. An involved, targeted audience can guide the site to places you would have never imagined. People want to share their interests with the world. If you provide a place to do that, it will attract others who share those interests.
Now You Know How to Create a Membership Website, Get to Work!
Wait, it's work? Yes. Yes, it is. I'm sorry about that.
Building the site is only the first step. In many ways, it will probably be the easiest step. Populating it with living, breathing members is the next part. But that can be fun. It will also be challenging and take a substantial investment of time and energy. But making human connections is worth the effort.
Let us know how your membership site goes (and grows!).