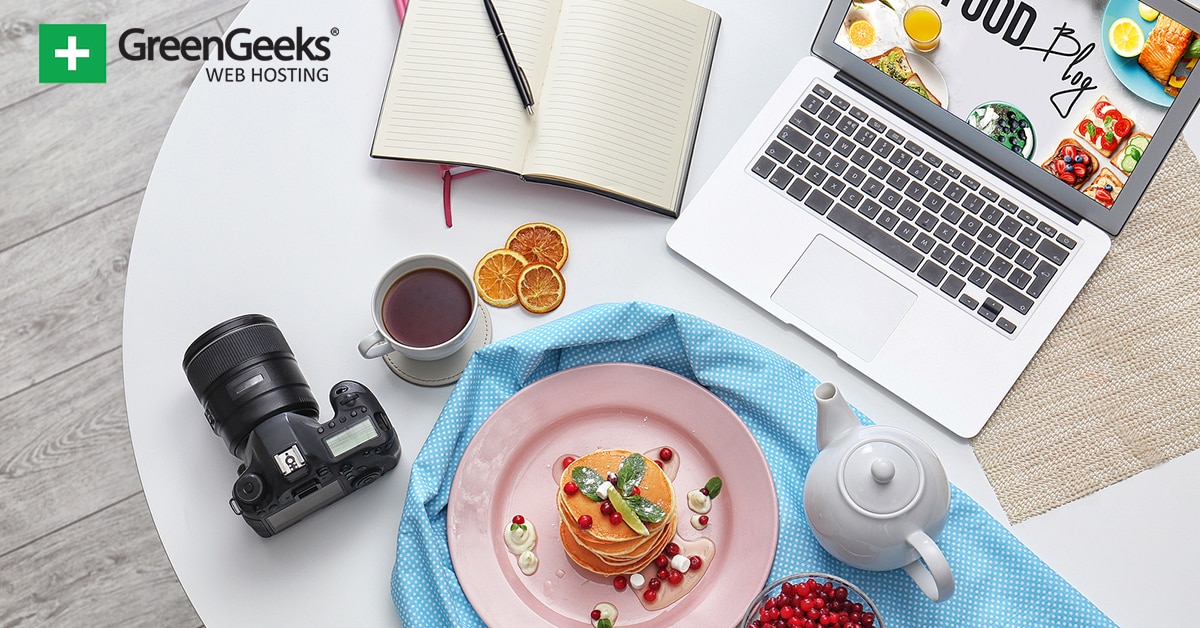 Are you great at cooking and coming up with new recipes? If so, you should start a food blog to share your expertise with the world and make some money. Food and recipe blogging have remained some of the most popular types of websites out there.
Today, I will explain how to create a food blog with WordPress.
Come Up With A Recipe For Success
Just like it takes experimentation, practice, and time to come up with new recipes, the same can be said for making a website. You need to formulate a game plan.
First, figure out what you will be focusing on. A food blog is a pretty broad term. Do you focus on grilling, baking, or something else? Maybe you are actually reviewing food instead? Figure out a core topic to focus on at the start, you can always expand later.
Look at similar blogs and come up with ways your website will differ and be better.
Think about the design of your website. What type of colors will you be using, is there a specific layout you are interested in? This will be very important when you select a theme later on.
Once you have come up with a gameplan, you're ready to start developing your food blog.
Find a Web Host and Pick a Domain Name
Websites are not quite that unique as food when it comes to their creation. Each one starts off the same way, you need to pick a web host. This is the company that rents you a web server, in which your website will be stored.
The web hosting industry is very crowded, but the individual companies are far from equal.
Here at GreenGeeks, we go above and beyond when it comes to delivering excellent customer experience. We provide excellent speeds, strong security, an experienced support team ready to assist you 24/7, and servers optimized for WordPress.
And all of this comes at an affordable price.
However, we separate ourselves from the rest of the industry with our commitment to the environment. It is no secret that the web hosting industry has an emissions problem. However, we choose to be part of the solution.
To do this, we carefully calculate how much energy we use to host websites and purchase 3 times that amount in wind energy.
At the same time, you will also need to select a domain name for your food blog. This is the URL of your website. It should be short and easy to remember. If you sign up today, GreenGeeks offers it free for the first year.
Why WordPress is the Best CMS for Food Blogs
Just like how you need a kitchen to prepare your food, you need a CMS to construct a cooking blog. And just like web hosts, there are a lot of them to choose from. Luckily, when it comes to this, WordPress is the best choice.
Unlike other CMS that requires coding knowledge, WordPress truly allows you to create a website without writing a single line of code. On top of this, the user interface is very intuitive. If you can navigate a Facebook account, you can use WordPress.
However, don't just take my word for it. WordPress powers over one-third of the internet.
This is thanks to its incredible library of plugins and themes that let you use the platform to create any type of website with any feature you can think of.
The Importance of Plugins and Themes
If you are completely new to web development, you are probably wondering what plugins and themes are and how they can help.
A plugin is a piece of software that adds a feature or set of features to your website. These can range from as something as simple as a slider to as complicated as a security system. Without them, you would have to code the features in.
A theme is a collection of templates that allow you to customize the appearance of your website. However, over the years, they have become more than just cosmetic. Many now have their own set of built-in functions.
Both of these come in free and premium versions. The main difference between the two is usually extra features or the ability to handle more requests. Generally, when starting out, a free plugin or theme will get the job done.
However, as you grow, purchasing a premium one may be more beneficial.
Here are some plugins and themes that you may find useful:
WP Ultimate Recipe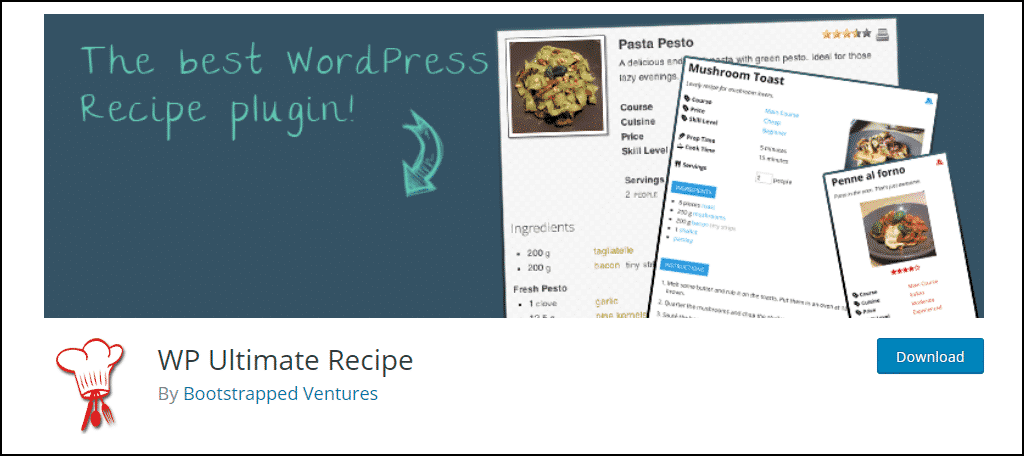 A big part of any food blog is sharing recipes with visitors. As such, you are going to need a way to catalog the recipes and display them in a stylish manner. The WP Ultimate Recipe plugin allows you to do just this. You can include ingredients, preparation steps, and images of the food.
Smart Slider 3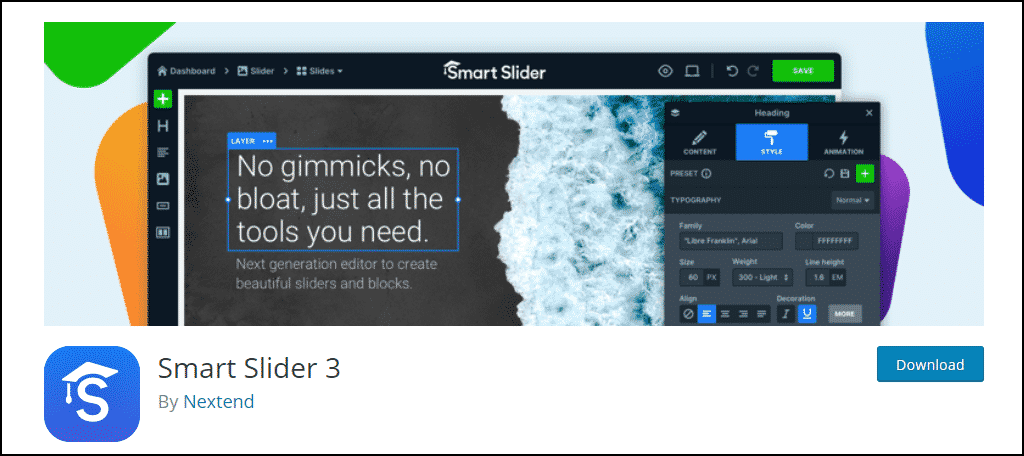 Images of food are extremely important. In fact, over the years, images that don't do the final product justice can do more damage than good. Thus, you are going to need a plugin to help you out. The Smart Slider 3 plugin can help you construct a small gallery of a specific dish by creating a visual image slider.
Foodie Blog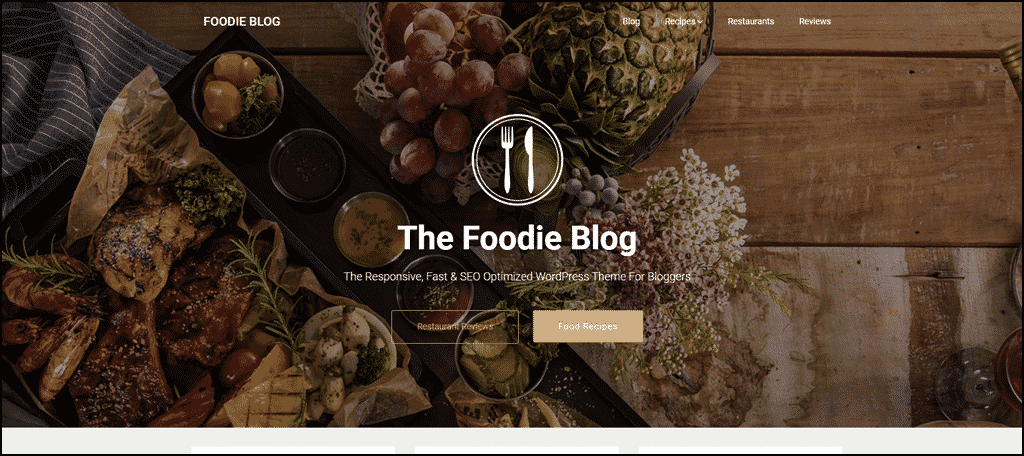 The Foodie Blog theme is an excellent choice. It was made specifically for food blogs and it's layout lets you show off images of your food. It is SEO friendly, offers plenty of sidebar room (perfect for social share buttons), and plenty of customization options.
Minimalist Blog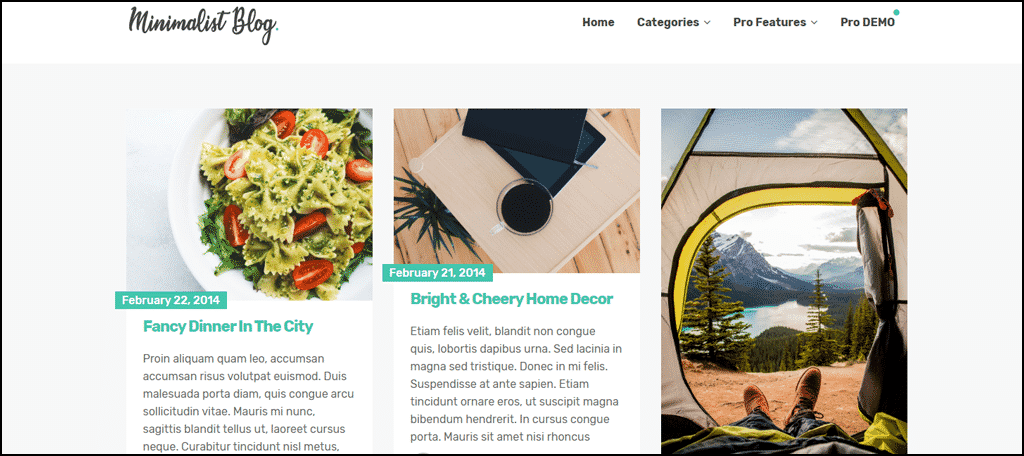 The minimalist design has really caught on for bloggers and the Minimalist Blog theme is a great choice to accomplish this. In case you are unaware, the idea of this design is to let your content do the talking and not the theme. These are usually websites that have pure white backgrounds.
This is a great choice for a food blog because the images of your food will really standout.
Learn How to Market Your Website
Even if you build an amazing website, it is meaningless unless you get visitors. This is an uphill battle that requires patience and perseverance. Marketing a website has many methods, and some of the most well-known include:
Social Media
Paid Advertisement
Email Subscriptions
Forum Participation (Reddit)
Running a Giveaway
And so many more. Marketing really does have a ridiculous amount of options to choose from, but a blog, search engines, like Google, are where the majority of traffic will come from. And you need to learn how to write SEO-friendly content to boost your rankings.
The Google algorithm is constantly changing. This means as a content creator, the practices you follow are continually changing. Staying up to date on these changes is very important. Thus, you need to make sure the information you read is up to date.
Get Cooking
Ultimately, with the website built and a marketing plan in place, all that's really left is to start cooking up some content. Regardless of what anyone says, content is the most important aspect. If it's not something you want to read, there's no way it can grow, even if you do everything else right.
Thus, you need to make sure the food you are blogging about is interesting, delicious, and most importantly, entertaining to read.