WordPress uses a variety of post types to manage content in your site. These include posts, pages, menus, attachments and revisions. You can also create custom post types to serve many purposes. But what do you do when you want to convert custom post types in WordPress?
You might have instances where one piece of content is better suited as a specific post type in your website. In that case, you need something like a post type switcher.
In this tutorial, I'll show you how to change post types in WordPress using a simple plugin. You don't need to worry about coding or making extensive changes to your content's layout.
The Post Type Switcher plugin is a small add-on that gives you a quick tool to change the type of content you're creating. It supports nearly every combination of conversion and is among some of the highest rated tools for WordPress custom post types.
Install and activate, "Post Type Switcher."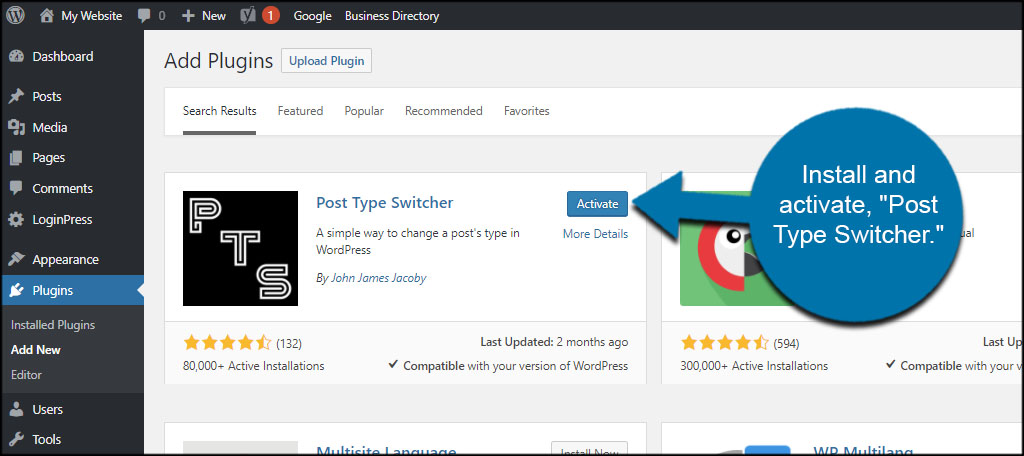 Changing a Single Post
This plugins adds a function to posts that lets you change the type before or after publishing. Let's take a look at how to do this.
Go to Posts and open any piece of content, or add a new one.
The post type converter is located on the right side of the WordPress editor under the "Publish" section. Click the "Edit" link next to Post Type.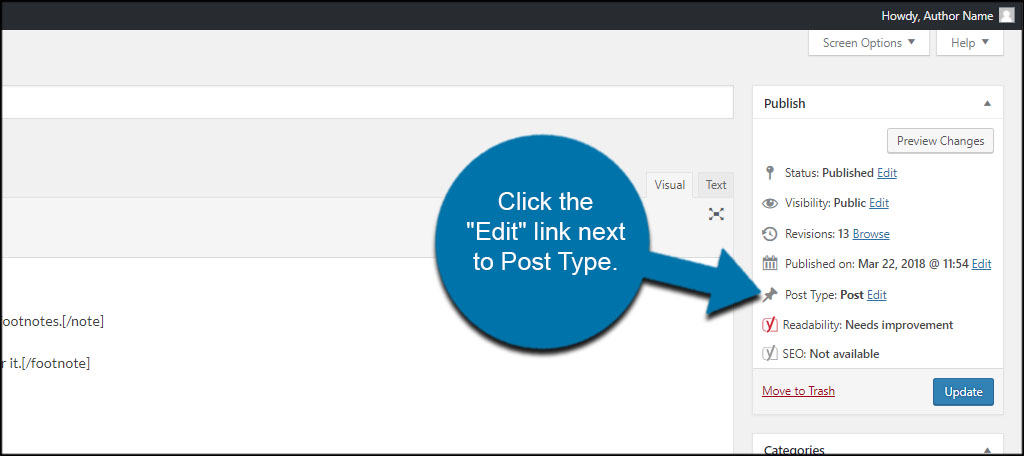 Use the drop down box to change the post type.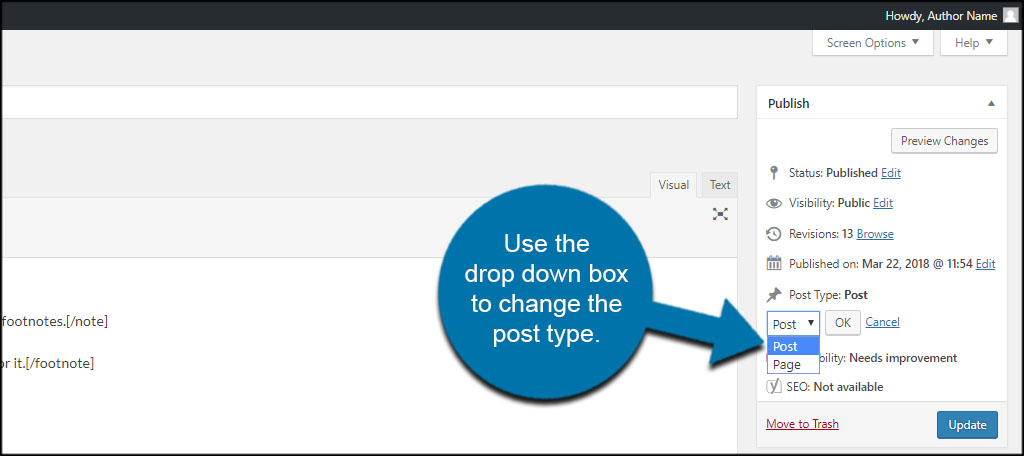 Click the "OK" button to commit the change.
Before WordPress will convert the post, you need to click the "Update" or "Publish" button. This depends on whether you're editing an old post or creating a new one.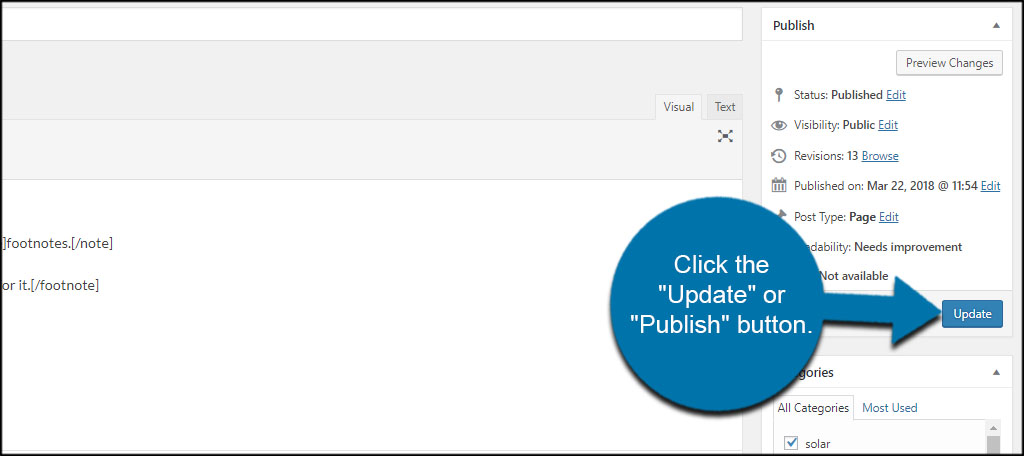 WordPress will automatically move the piece of content to the new section and you can continue editing.
Using Quick Edit
Quick Edit is a built-in function for WordPress that lets you make certain adjustments without actually opening the post or page.
Hover over a post or page and click, "Quick Edit."
On the right side of the editor, you can choose the Post Type from the drop down window.
Click the "Update" button on the right to make the change.
Bulk Edit with Post Type Converter
Bulk Edit isn't just a useful feature for image management. What if you want to change the post type for several articles of content at once?
Use the checkboxes to select all the posts you want to convert.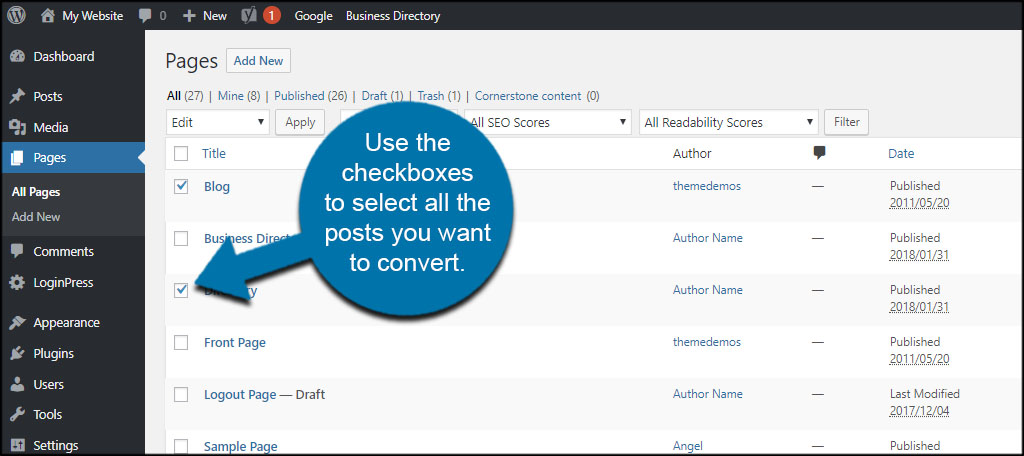 Change the drop down from Bulk Actions to "Edit."
Click the "Apply" button next to Edit.
At the bottom of the list on the right, use the drop down next to "Post Type" to choose.
Click the "Update" button on the right.
The posts will automatically move to the type you selected.
Manage Your Content with Efficiency
This post type converter is just one example of how you can easily and efficiently manage your content. It's all about creating a flow that is best for your visitors while making it easy to keep your materials organized. Choose tools that are most likely to help you succeed in managing your custom posts, pages and media.
What custom post types have you created for the website? What kind of methods do you put in to place to keep your content organized outside of categories and tags?