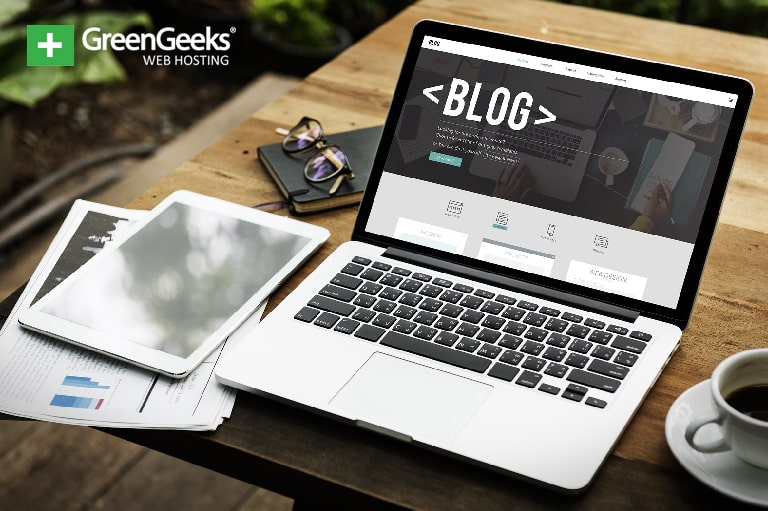 Have you ever watched someone write about their daily lives and interests and said to yourself, "I could do that." These are called lifestyle bloggers, and they have built a brand around their lives. Good news, you can create your own lifestyle blog by following the instructions below.
What You Need for a Lifestyle Blog
Before you dig into the actual site build and getting all of that together, it is important to have some things ready to go beforehand. Here are a few content-related things to have ready to roll.
Decide Your Lifestyle Niche
While a lifestyle blogger is essentially someone who writes about daily life, most of them still have a niche. It is important you pick your niche before you build a website. Choose what part of your life you want to focus on and go from there.
These can be things like mom blogs, fashion blogs, makeup, design, and décor. All of these are lifestyle blog types.
Money Making Techniques
Most lifestyle blogs make money. It is important for you to research some of the different ways that you can make money blogging about lifestyles. I will give some examples below in the plugin section of this piece.
However, things like Adsense, and sponsored posts are both going to be solid money makers for your lifestyle blog.
Writing Schedule
Try to layout a writing schedule before your site goes up. This will help you build content appropriately and give your audience a schedule they can follow.
You should even have a few pieces done before the site goes live. This way you have some content to post right away.
Steps to Building the Website
Now that you have some ideas and content in place, let's take a look at the things you need when learning how to build a lifestyle blog. Do these in the order given, as it will make the process much easier on you.
Choose a Domain Name and Web Host
The first thing you need for your lifestyle blog is an actual name, or in this case, a domain name. There are a lot of great domain name registrars out there, so go ahead and pick one and search for the domain name you want.
Remember, you may not be able to get the exact domain you want, as there are millions of websites online already. That being said, try mixing up words or different spellings out what you want. Also, try to remember that there are so many domain name extensions now available that you are sure to find something you can work with.
Now that you have a domain name purchased it is time to find a great web host for your website. You have choices, but you want to find one that gives you everything you need to start a site within minutes. GreenGeeks provides all the tools needed, so you can get your website up and running in no time at all.
In fact, using GreenGeeks can give you a domain registrar and web host all in one location. This makes managing your site a bit easier.
We Use WordPress
You are going to find that there are several good CMS platforms you can use to build a lifestyle blog. That being said, WordPress is the one I am recommending, and there are a few reasons behind that.
WordPress is very user friendly and is now used by around 40% of all the websites online. There is a theme and a plugin for everything, and you won't have to go far to find resources and tutorials to help you through whatever you are trying to accomplish.
Security is also solid on the WordPress platform. Of course, there are other steps you can take to secure your website even further, but the CMS as a whole is very secure.
Finally, WordPress is very easy to install and activate. You can use the one-click install method provided by your web host, or you can install it manually. Either way, you are going to be up and running in no time.
Ready to pick a theme and choose some plugins? Let me help.
Choosing the Right WordPress Theme
WordPress has thousands of themes, both free and paid, that allow you to build and create. However, we want to find something that really hits on the lifestyle blog setup. Here are a few suggestions for you.
Niche Pro
The Niche Pro theme allows you to build a beautiful lifestyle blog that will showcase content in multiple ways and draw in your audience. The theme is perfectly optimized and allows for multiple widget areas while including the Gutenberg block editor front page layout.
Glam
The Glam theme is perfect to create a fashion lifestyle blog around. It has a ton of custom page templates, a built-in theme customizer, fully loaded with widget areas, and has a customizable header. Include your fashion Instagram profile for even more fashion tips and pictures attached to your site.
Glossy Look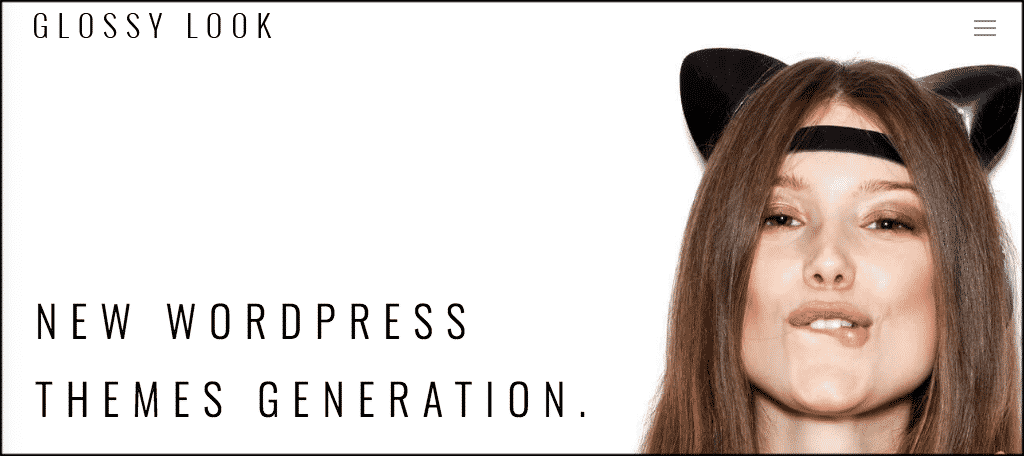 The Glossy Look theme has been carefully crafted and designed for a sleek and modern look. This will allow you to create a lifestyle blog that offers all sorts of bells and whistles. It comes complete with a theme generator, a live customizer, and 7 header formats. This is definitely one to check out.
Broden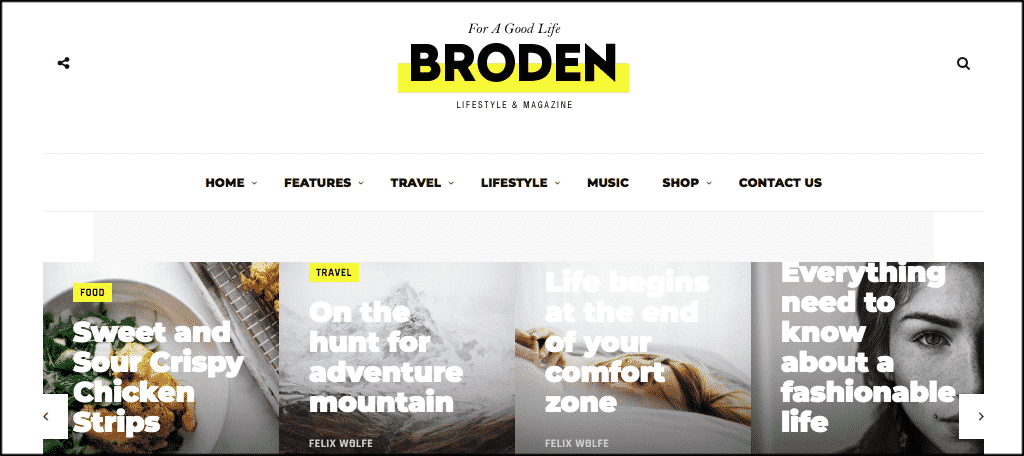 Broden is a lifestyle blog theme that can put you front and center in the niche you choose. With built-in WooCommerce and Yoast SEO, the theme is already a step ahead of others. Add the fact that it is already GDPR compliant, and you have a lifestyle blog theme that has it all.
Vogue CD
Rounding out our suggestions for a solid lifestyle blog theme is Vogue CD. This theme is specifically created for the fashion blogger and gives you a ton of built-in tools to use. With options like post carousels, widgets, multiple gallery layouts, and built-in templates, this theme will give you everything you need to start your website.
Choosing the Right Plugins
Now that you have a theme in place, it is time to choose some plugins. Every WordPress website needs certain plugins to operate at its peak. However, there may be some more tailored to a lifestyle blog. Here are a few suggestions for you.
WP Recipe Maker
WP Recipe Maker is a popular recipe building plugin that is perfect for lifestyle blogs that center on food and recipes. You can add SEO friendly recipes to any post or page of your WordPress website. It includes a block editor and is compatible with Gutenberg.
Public Post Preview
If you are running a lifestyle blog, chances are you are dealing with sponsored posts. Oftentimes, clients will want to see these posts and how they are set up before they are published. This is where Public Post Preview comes in. Easily share private links to your post for viewing before the post is live.
Scroll Triggered Box
Scroll Triggered Box is a slide box that will allow you to easily add images, timers, coupons, and videos to your lifestyle blog site. You can customize it any way you would like, and the plugin is both SEO friendly and responsive. It will show correctly on any screen size or mobile device.
Nofollow for External Links
Lifestyle blogs often make money in a number of ways. One of these ways is through links, paid links, and advertisement links. The Nofollow for External Links plugin gives you a way to easily manage all of your links in a simple backend setup from your WordPress admin dashboard.
Affiliates
Affiliates is another great plugin to have if you are a lifestyle blogger. More than likely you will be dealing with a lot of affiliate links and affiliate advertising to make money. This plugin gives you the ability to run your program straight from your WordPress admin dashboard.
Sharing Your Lifestyle Blog
At this point, you should have your lifestyle blog just about ready to go. Once it is live, you need to find some ways to get it out there. If you are struggling with this part of the process, here are some suggestions for you.
Facebook
There are several social media platforms you may want to try, and we will cover another one below. That being said, Facebook is the king. This is a good place to start. You can create posts and links about your lifestyle blog, or even run cheap ads off the platform.
LinkedIn
You should have a LinkedIn page anyway for your lifestyle blog. It is important to connect with business people who are like-minded. LinkedIn is also a great place to show people what a lifestyle blog is. Create a page for your blog here and start sharing updates and links.
Mailing Lists
Chances are you have been using the time while you build to create a mailing list. Now is the time to take advantage of it. Create solid email blasts and send them out to your audience. Let them know you have a new lifestyle blog up and drive interest and traffic toward it.
Forums
There are thousands of online forums out there. Use these to interact with people that have the same interests as you and that may be interested in your lifestyle blog. You can post comments, links, suggestions, and more. All of which helps get your name out there and drive traffic to your blog.
Allow Guest Posts
Sponsored posts are one thing, and those opportunities will come over time. It is a good idea to allow guest posts on your site when it is new. Yes, you will be trading links, but this builds content for you for free. It also creates relevant links back to your website.
Ideas for Your Lifestyle Blog
If by chance you have your lifestyle blog idea but you aren't sold on it, here are some suggestions for you. As we touched on above, a lifestyle blog can represent a lot of things.
Fashion
Are you big into fashion and clothes? A fashion lifestyle blog may be the way to go for you. You can post outfits, talk about clothes, post deals, use affiliate links, and so much more. There is actually a huge built-in audience for fashion lifestyle blogs. Explore this if you haven't made a decision.
Mommy Lifestyle Blog
Perhaps no type of blog is more popular overall than a good mommy lifestyle blog. Blog about all things mommy and child-related. Activities, how you handle situations, the struggles you deal with…there are a ton of topics you can hit on with a mommy blog.
Design and Decor
Another viable option is to center your lifestyle blog around fashion and décor. There are a lot of different avenues you can hit here. Interior design, décor for the home and personal taste are just a few. You can share all of this and more on your design and décor lifestyle blog.
Conclusion
If you have ever wanted to create your own lifestyle blog and share it with others, then this guide is your chance. It may seem daunting at first, but if you follow a path and stick to your ideas, you will have a lifestyle blog website up and running in no time at all.
Follow the steps above exactly as they are described. Sure, you can jump around, but going in the order recommended above will lead you down the road of least resistance.
Before you know it you will have a solid lifestyle blog online that you can be proud of and confidently share with others.