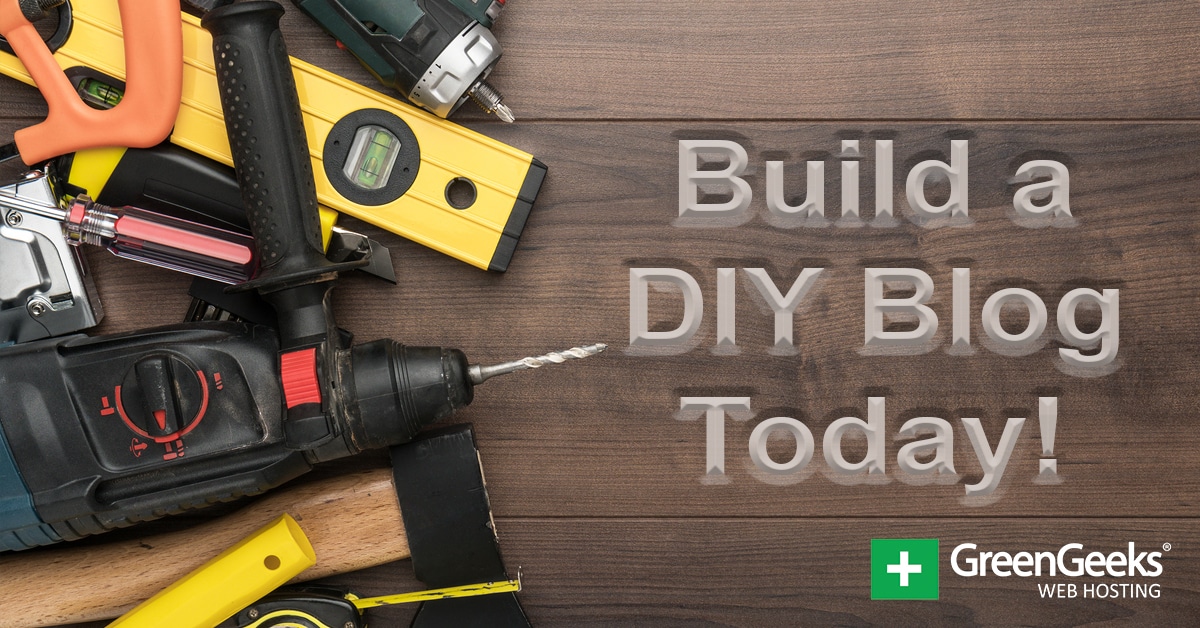 Are you great at DIY projects and want to share that information with others? If so, you should start your very own DIY blog. This will give you the opportunity to inspire and challenge others to understand some kind of project themselves.
Today, I will guide you through building your very own DIY website.
Pick Your Projects
Before you begin building your website, you need to come up with a gameplan. The term DIY has become very broad over the years. For some, it means arts and crafts projects. While for others, it means home renovations.
You need to figure out what your blog will focus on at the beginning. You also need to decide the skill level you are appealing too. Clearly, content aimed at beginners is very different than content aimed at experienced crafters.
Knowing what you want your website to do is essential to designing one.
Pick a Webhosting Company and Select a Domain Name
The very first decision you need to make is what web hosting company you will hire. This is the company that rents you out a web server that visitors will access to view your website. And trust me, you do not want to pick the wrong one.
Think of it like digital real estate. Where you build your online "house" is going to make a difference.
On that note, I want to draw your attention to the amazing service we provide at GreenGeeks. We offer fast speeds, strong security, 24/7 support, and one of the best uptime guarantees in the industry at 99.9%.
And we do this at a competitive price.
However, we strive to go even further by doing our part for the environment. The web hosting industry has a huge emissions problem, but we take steps to make sure we are part of the solution. We carefully calculate how much energy we use and purchase three times that amount in clean wind energy.
You also need to select a domain name, which we give you for free when signing up. The domain name is the URL of your website. As such, it should be short, easy to remember and reflect your site's niche or topic. Just remember, it is very possible your dream name is taken, so come up with alternatives.
Why WordPress Is The Perfect CMS For Your Website
Next, you need to pick a CMS to build your website with. There are a lot of options, but without a doubt, if you want to start a DIY blog or any type of blog for that matter, WordPress is the best option available.
This CMS was built for blogging and has all of the tools necessary to help you succeed. This is thanks to the large library of plugins and themes that make it possible to do anything on your website without writing a single line of code.
As a result, it is also ideal for beginners. Many of the other CMS available do not have the best UI. This makes it difficult for beginners to get started. WordPress doesn't have this problem. It's intuitive and straight to the point.
The Importance of Plugins and Themes in WordPress
A big part of what makes WordPress such a versatile CMS is the library of plugins and themes.
Instead of having to code features into your website, plugins just add the feature for you. They are basically like phone apps and add a specific feature to your website.
Themes are often considered to be cosmetic, but I can assure you many will come with a lot of features built-in. And picking the right one can mean the difference between great web design and a bad one.
Here are some plugins and themes that can help you build the best DIY blog:
Checklist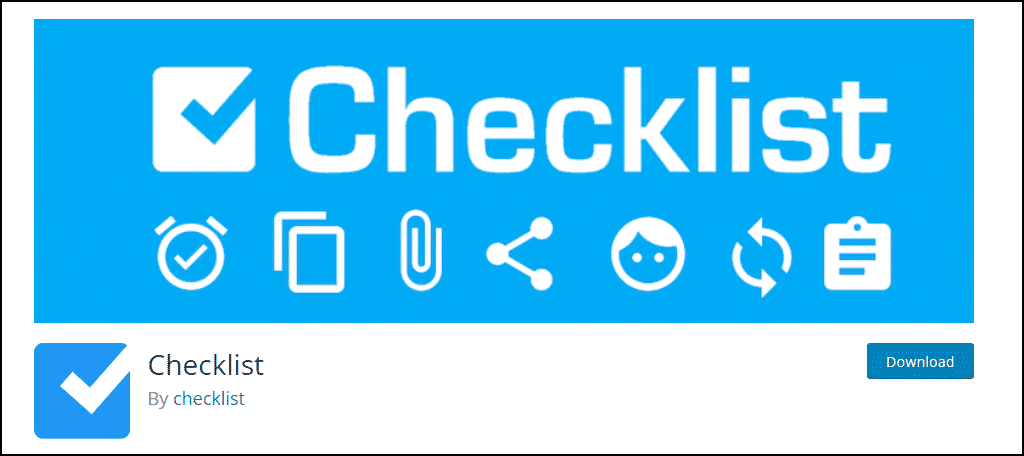 The Checklist plugin can turn any list into an interactive checklist. This is perfect for when you need to list supplies for a project before you get started. You can also just turn each step of a project as a step in a list. It can also be useful for a myriad of situations outside DIY projects.
WP Recipe Maker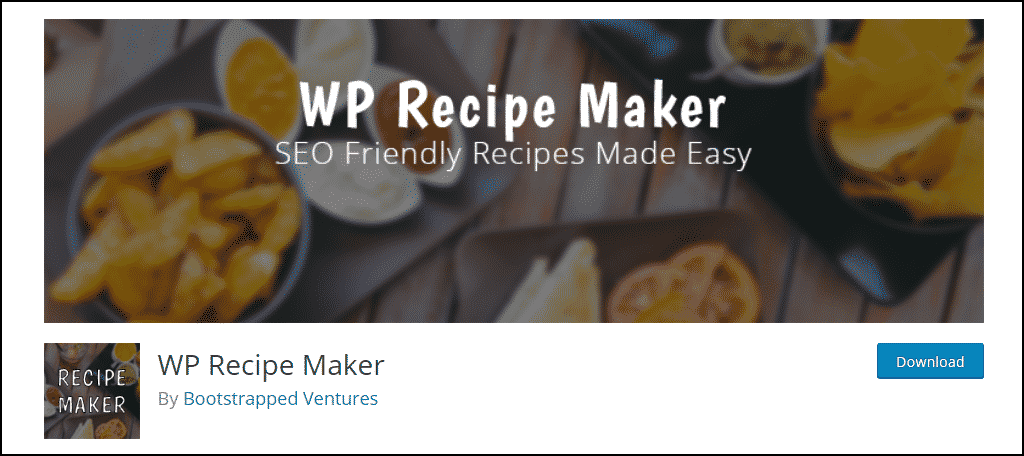 The WP Recipe Maker is intended for you to leave recipe ingredients and instructions, but you could also use it to list materials and instructions for DIY projects. It has a really nice interface and is perfect for smaller crafting projects. It even lets you add images inside of it.
Craftyblog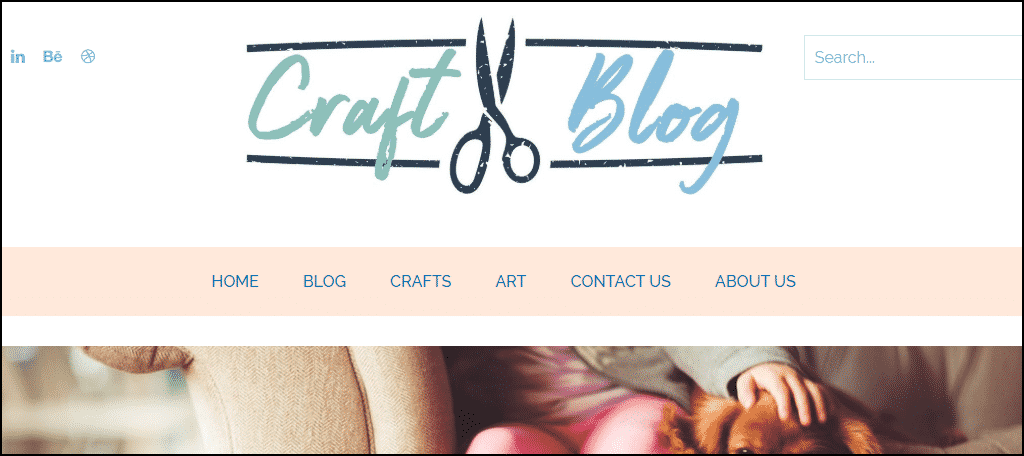 The Craftyblog theme was made with DIY crafting projects in mind. It comes with a modern-day design that gives off an arts and craft vibe. It was built using bootstrap 4 and is perfect as a starter theme for any blog.
Minamaze eMagazine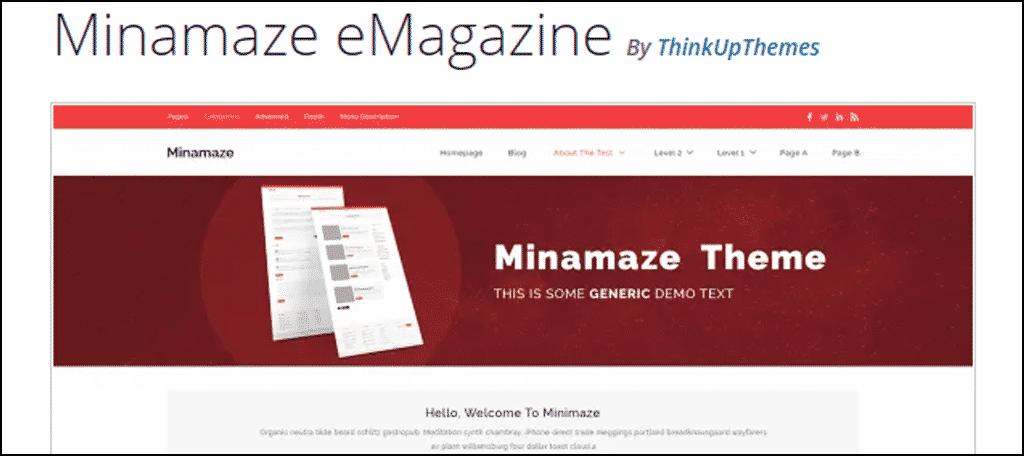 The Minamaze eMagazine theme is a great choice for a DIY blog. The theme is responsive, minimalist in design, and compatible with most major plugins. Its best feature is the theme's options panel that lets you customize the theme without writing code.
Come Up With A Marketing Campaign
Once you get your website up and running, you're going to need to get the word out. Unfortunately, this is the hardest part of starting a new website.
There are a lot of ways to market a website.
The first recommendation I can give you is to make sure the content you make is SEO friendly. Unlike other website types, blog content performs really well on search engines, and you should be doing everything you can to boost those rankings.
In reality, search engines will account for the majority of your traffic with a staggering 53% of traffic coming from them on average. So getting the best rankings really is the most important.
However, there are plenty of other options you should consider.
Dedicated Social Media Pages
Add Social Icons
Paid Advertisement
Collaborations
Run Giveaways
Email Subscriptions
A good marketing plan should include multiple options, but should always rely on organic growth.
Your First DIY Project Is Your Website
Let's be honest, you probably have a lot of DIY blog projects in mind, but building your website is the first one you need to do. Just remember that quality is always better than quantity when it comes to content creation